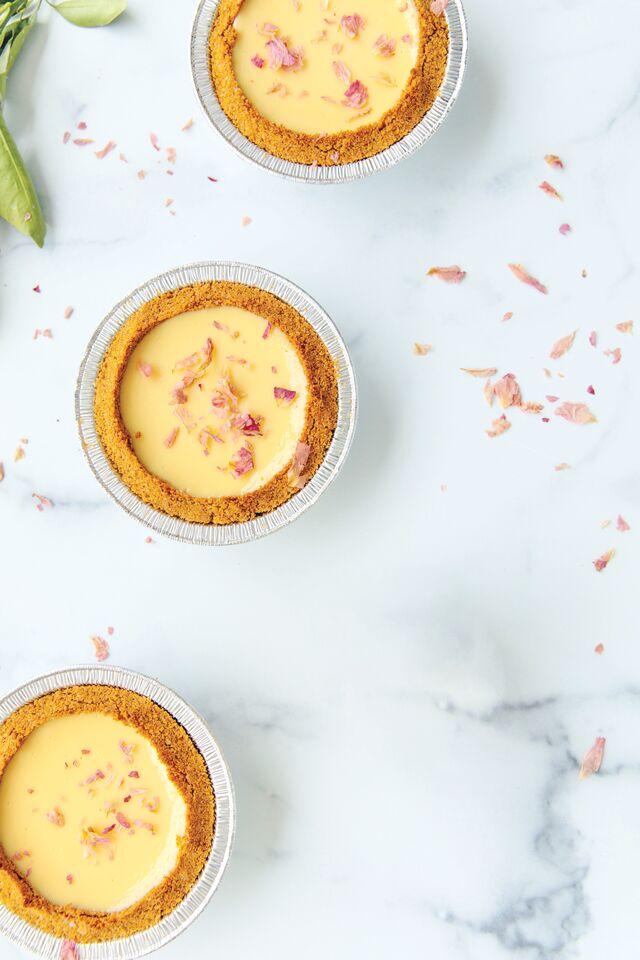 East Bay foodies on social media have likely heard of the #PinayPieLady and her Instagram-worthy #BayAreaFilipinoPies, made with a creamy custard base and buttery graham cracker crust.
"I just incorporate Filipino flavors that I grew up with," says Melody Lorenzo, the woman behind these hashtags and founder of Sweet Condesa—an Oakland-based bakery specializing in Filipino- and Latin-inspired desserts. Born and raised in the Philippines, Lorenzo always wanted to have her own baking business, but she'd planned to wait until she retired.
"My son was the one who asked me, 'Why would you wait to start a business then?'" she recalls. "So that was my wake-up call."
In 2017, Lorenzo launched Sweet Condesa, but it remained a side hustle until February 2020, when she finally quit her job to pursue her passion. A couple weeks later, the pandemic hit. Lorenzo, who had intended to mainly focus on dessert catering for weddings, had to come up with a new plan.
Now, she's baking at Miette Patisserie and Confiserie's production kitchen in Jack London Square, where customers can pick up preordered treats every second and fourth Sunday of the month. And on every first and third Sunday, you can find Lorenzo and her mini pies at the San Ramon farmers market.
A few favorites include the sweet and tangy calamansi (her spin on a classic key lime); the ube (with hints of vanilla and coconut); and the turon (filled with saba-langka jam). Non-pie offerings include guava cheese scones and calamansi bars.
And for the summer, get ready for tropical flavors—pineapple, mango, passion fruit, and guava—along with alcohol-infused pies. sweetcondesapastries.com.