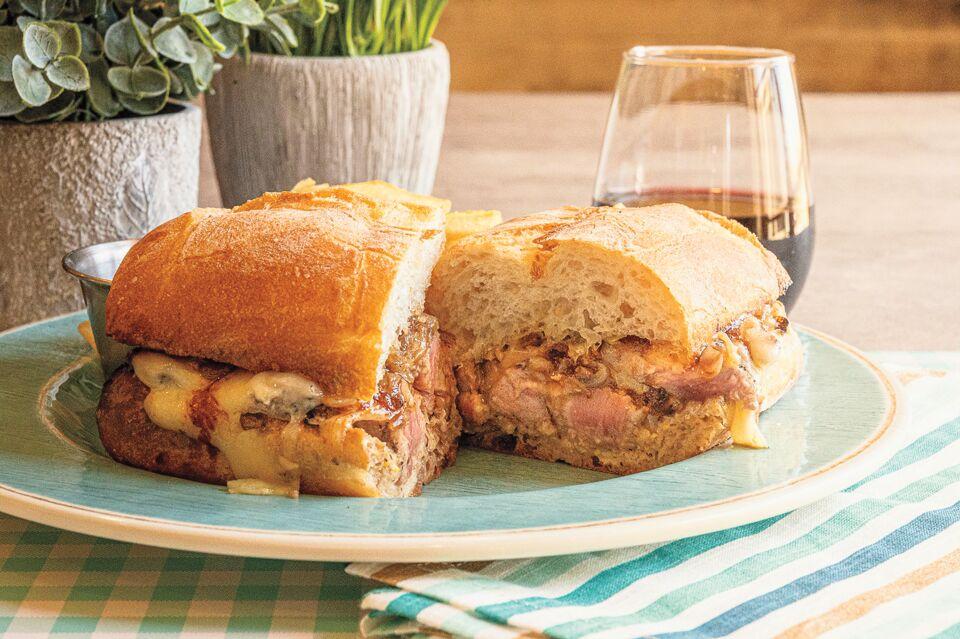 When Campo di Bocce shuttered for good in January, after pandemic closures thwarted a 15-year run, the Tri-Valley lost a beloved gathering place for games and grub. So it was with collective relief and enthusiasm that an April Fool's Day social media post announcing the space was reopening turned out to be true.
Now occupying the cavernous dining room in Livermore wine country is Da Boccery, the newest restaurant concept from the team behind Sauced BBQ and Spirits, and Plucked Chicken and Beer. 
Owners and cousins Brenden Scanlan and Barrett Gomes were looking for expansion opportunities, and Campo di Bocce happened to have the same landlord as Sauced Livermore, where the duo's now five-location chain began in 2012—and remains as popular as ever.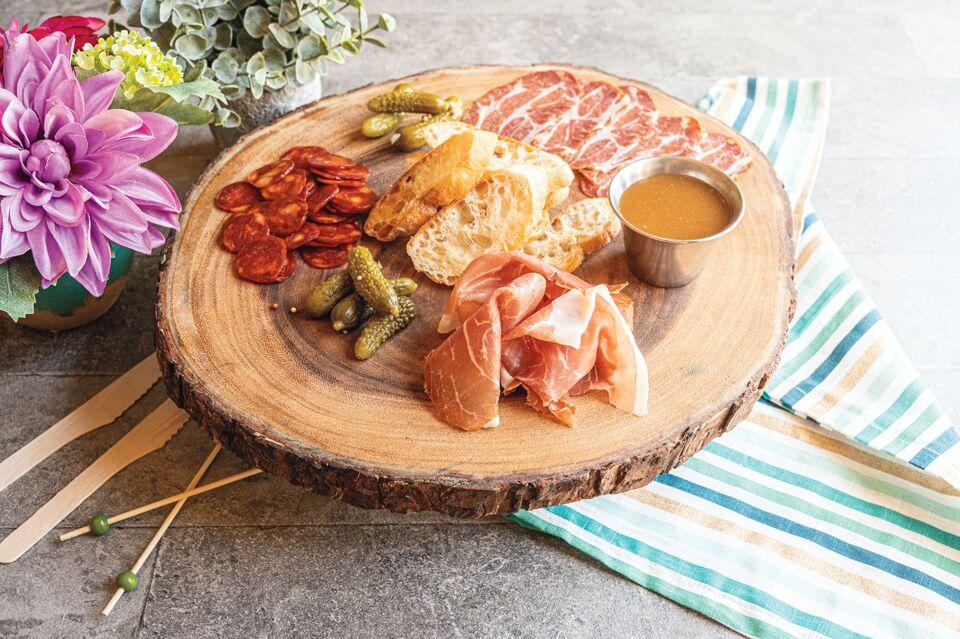 "The opportunity to take on another restaurant presented itself, and we had such a good experience in Livermore—we couldn't pass it up," says Gomes. "Opening another restaurant with a new concept is always the great unknown, but we've had a lot of fun. We hope you like it as much as we do."
It's obvious the team had fun creating Da Boccery—starting 
with the name, a cheeky portmanteau of debauchery and bocce, the Italian ball-rolling game that was the heart of Campo. Most of the bocce courts remain, but there are now more activities on offer, such as shuffleboard, foot pool, cornhole, and even axe throwing (see sidebar), which appeal to younger diners and lend 
a livelier ambience.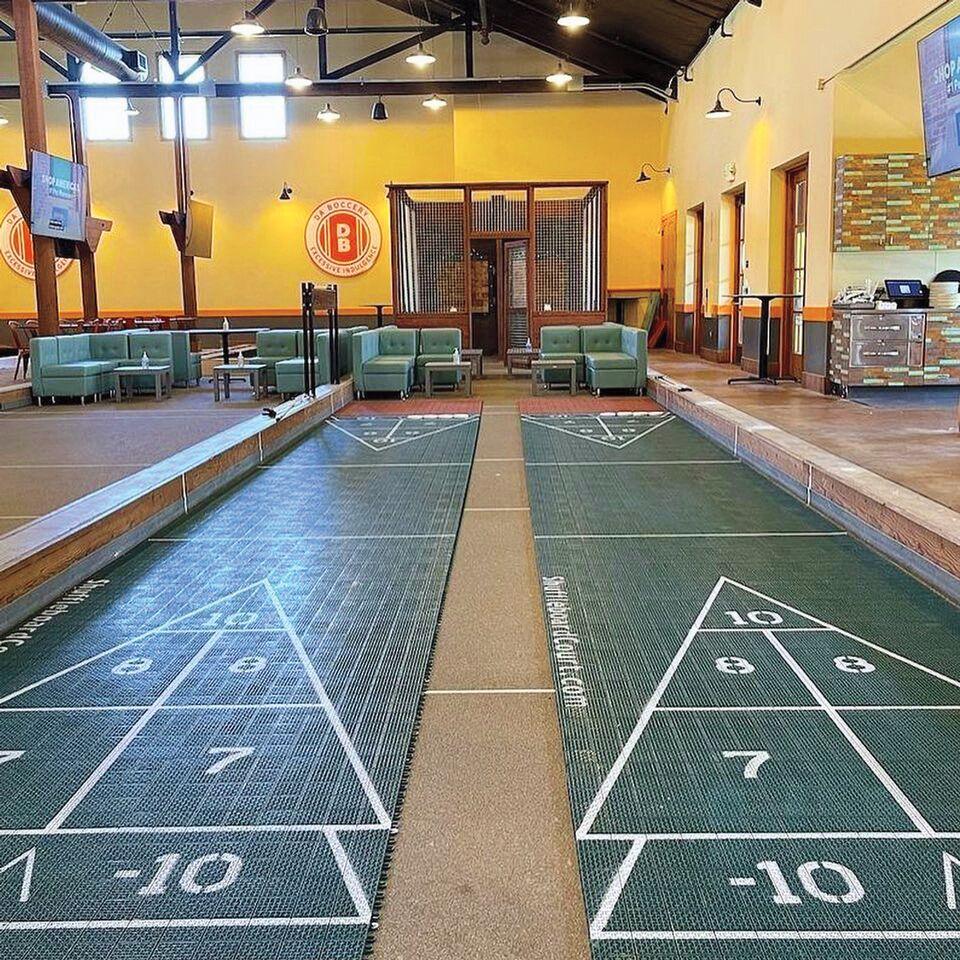 That spirit continues with a menu of elevated pub fare and craft cocktails. Game-focused diners can select from finger foods such as charcuterie boards, build-your-own pizza, or a giant Bavarian pretzel with chipotle beer cheese, while those wanting a sit-down meal can nosh on shrimp and grits or grilled pork chops with apple chutney. For a fun drink, check out the vibrant purple Hippie Juice, made with house-infused butterfly pea flower vodka, Lo-Fi amaro, Kyla lavender lemonade hard kombucha, fresh lemon juice, and simple syrup. daboccery.com.
Game On
It's not all bocce at Da Boccery. Pair a meal with 
one of these games, which can be reserved online in 
advance. Rentals are one hour plus a 15-minute coaching session.
Axe Throwing
A newly popular fixture at some local bars—including Sauced's Walnut Creek location—these cages invite diners to huck axes overhand toward a wooden bull's-eye.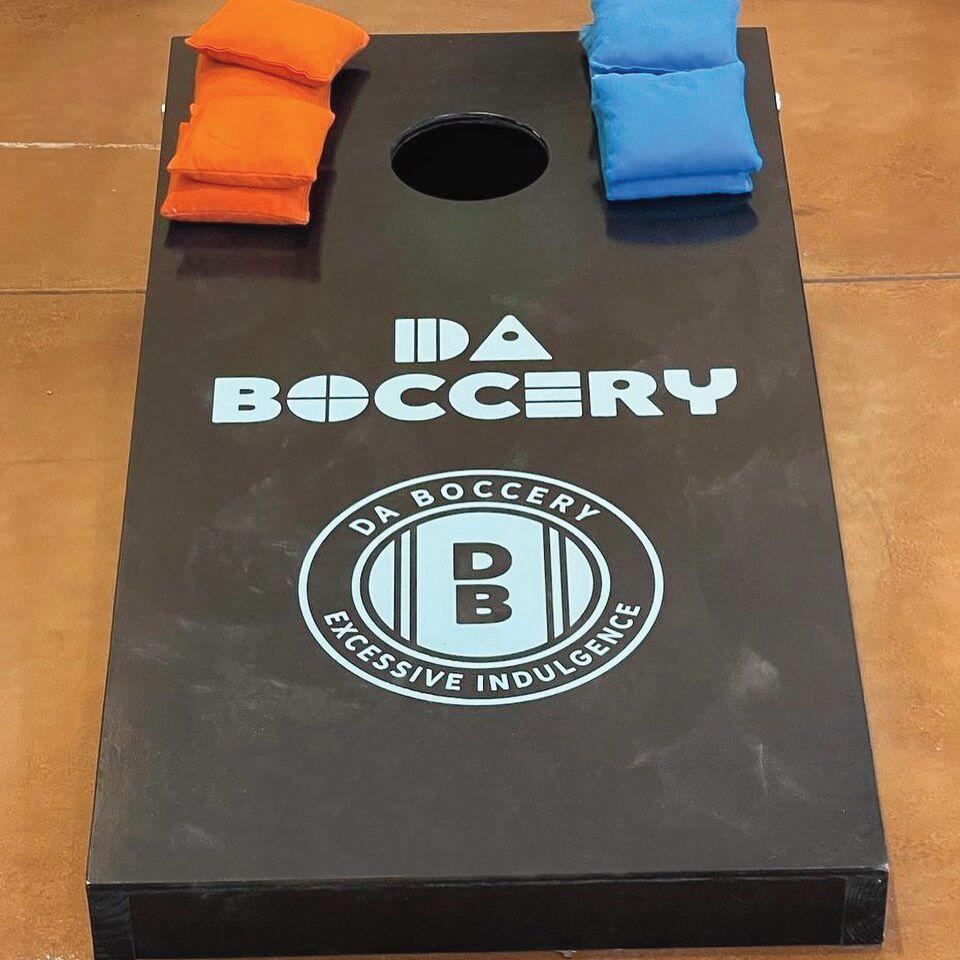 Bocce
Most of Campo di Bocce's courts remain, where two teams of up to four players roll large bocce balls toward a smaller ball target called a pallino.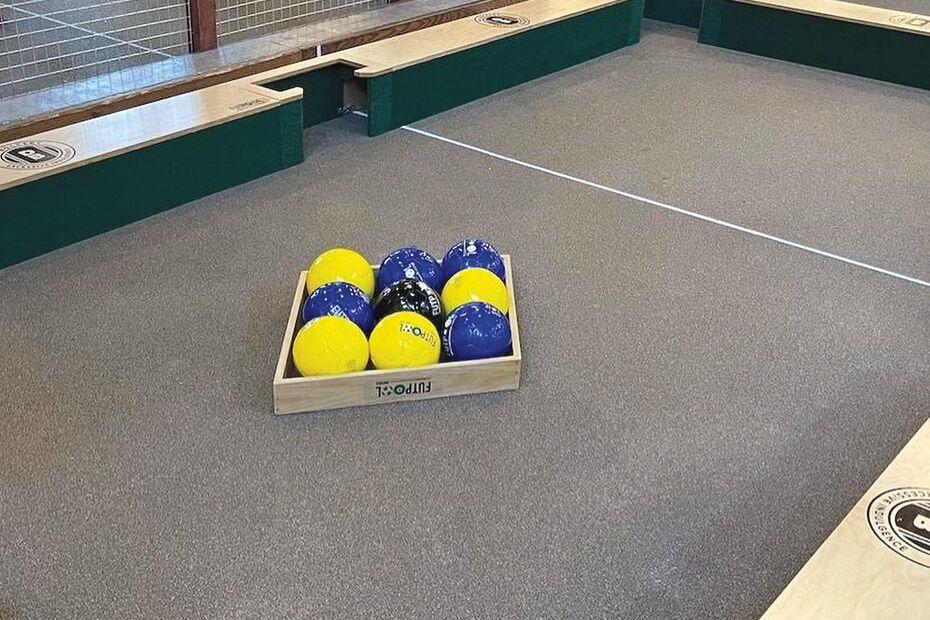 Cornhole
Otherwise known as beanbag toss, this game is simple and great for all ages. Just pitch bags toward your board, and try to get them in the hole.
Foot Pool
Imagine a game of billiards, but instead of striking a cue 
ball on a table with a stick, you kick a small inflated ball on 
a platform with your foot. That's foot pool.
Shuffleboard
Long popular on cruise ships, shuffleboard experienced a bit of a bar-trend revival several years ago. The objective is simple: Shoot your pucks toward marked scoring zones.