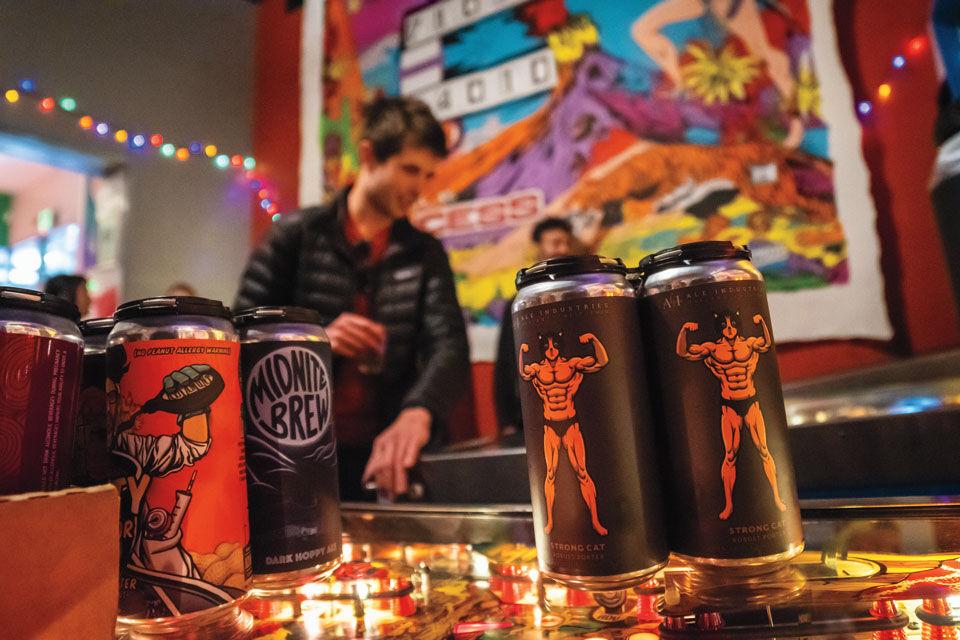 When the time came to start planning the annual February celebration of Bay Area craft breweries, the organizers of SF Beer Week had 
to decide whether it would be the same as in years past. Given the curveballs thrown at the entire industry throughout 2020, that wasn't really a possibility.
"We knew that this wasn't business as usual," says Joanne Marino, executive director of the Bay Area Brewers Guild.
So the local beer community decided to use the prestige of one of the country's most successful beer events to band together with brewers 
all over the state in honor of the first annual California Craft Beer Week, February 12 through 21. In joining forces with brewing guilds across the state, organizers hope to create a critical mass of support to help these independently owned small businesses weather the financial impacts 
of the pandemic. But perhaps just as important is their hope to solidify cooperation and strengthen influence in California's halls of power. 
Many industry folks viewed the state's shutdown regulations as disproportionately impacting breweries compared to wineries, and in December, the California Craft Brewers Association sued state officials alleging that public health orders unjustly targeted small, craft beer makers.
"This whole situation really demonstrated how important it is that we have a seat at the table and that we get heard," Marino says.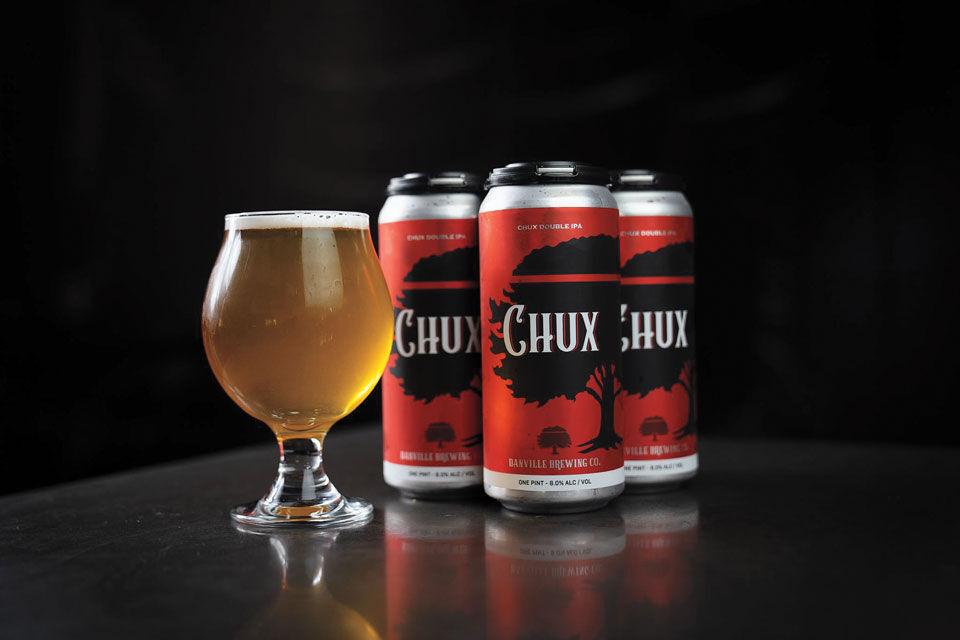 Fortunately, the switcheroo is all upside. In addition to the usual bevy of activities—conditions willing, organizers intend to hold some in-person events—there will be special gift boxes, online events, and unique brewery collaborations and friendly competitions. Intriguingly, this year those collabs and beer throwdowns won't just be regional, but will include such powerhouse suds producing regions as San Diego, Los Angeles, and Sacramento.
Ultimately, Marino says she hopes the statewide event will 
remind everyone what an integral part of the community 
breweries have become since craft beer exploded in popularity over the last decade. That's been especially true in the East Bay, which has seen the fastest expansion of independent breweries and brewpubs in the entire Bay Area as the movement has spread outward from the urban core.
"More breweries are opening in small cities 
and towns with the goal of being neighborhood gathering spots," Marino says. "These are mostly small family-run businesses that are opening up where owners live and where they want to be a part of the community. … It's also been proven that breweries can help revitalize less desirable areas. These are places that serve as a kind of social glue, and we want to make sure they survive."
For more information on California Craft Beer Week, go to cacraftbeerweek.com.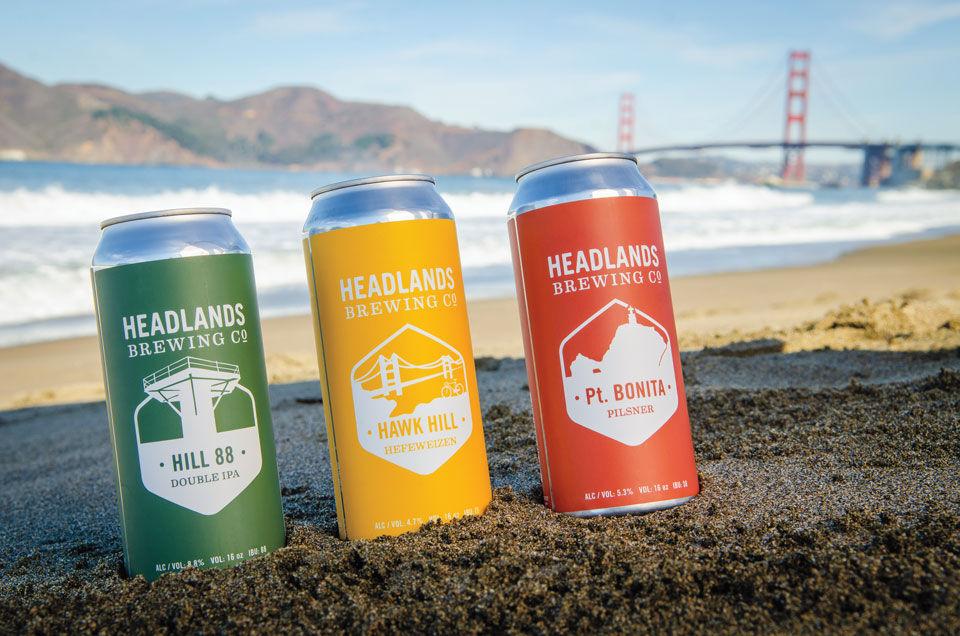 Breweries Boom in the Burbs
Here are a few of the newcomers making waves in the suburban East Bay.
Del Cielo Brewing Co., Martinez
Housed in a beautiful yellow-brick building downtown, Del Cielo offers more than a 
half dozen IPAs but sets itself apart with 
its award-winning specialty sours, including the intriguingly named Cashmere Undies, a kettle sour IPA.
Awards: Guava Dreams, a fruited sour with tropical guava notes, nabbed a gold medal at the 2020 Great American Beer Festival (GABF). delcielobrewing.com.
Danville Brewing Company, Danville
Matt Sager, acclaimed brewing maestro 
behind the serious suds at the historic 
Danville Hotel's popular anchor tenant, excels at clean and light easy drinkers.
Awards: The refreshing Lagerade, a crisp American-style light lager, won a silver medal at the 2020 Best of Craft Beer Awards. danvillebrewing.com.
Epidemic Ales, Concord
Founded by three local couples with a shared love for beer and horror flicks (thus the name), Epidemic draws crowds to its industrial park locale with a kid- and dog-friendly 5,000-square-foot facility 
and wide range of beer styles.
Awards: The Lager at World's End, a crisp traditional pale lager, won a 2020 GABF gold. epidemicales.com. 

Gilman Brewing Company, Pleasanton
The Berkeley-based company's head brewer and cofounder Tim Sellmeyer lives in Pleasanton, so it was a no-brainer to make Gilman's suds selection—paced by award-winning farmhouse-style saisons and IPAs—available in the city's downtown via a new tap house that debuted last year.
Awards: Gilman was dubbed "California Saison Brewery of the Year" in 2018 and "California American IPA Brewery of the Year" in 2019 at the New York International Beer Competition—so take your pick. gilmanbrew.com.
Headlands Brewing Company, Lafayette (coming soon)
Founded in the North Bay and known for its hiking-friendly 16-ounce cans, Headlands announced plans to open an ambitious new brewery, taproom, 
and beer garden this spring in Lafayette (adjacent to Bonehead's Texas 
BBQ and Locanda Positano), which would make it the city's first production 
brewery.
Awards: The three year-round options are highlighted by the Hill 88 Double IPA (a finalist for a Good Foods Award in 2017), as well as a rotating selection of limited-release IPAs. headlandsbrewing.com.