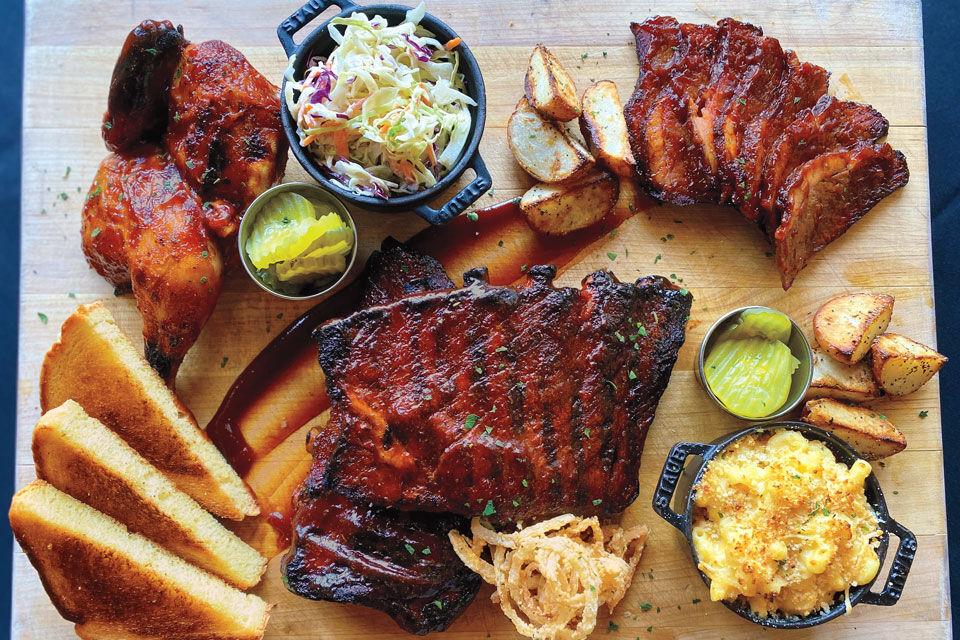 When word came out last May that the Blackhawk Grille was shutting down permanently, it was sad if not unexpected news. Not only were local restaurants facing unprecedented challenges due to the pandemic restrictions, but for anyone paying attention, this longtime Danville favorite located inside the Blackhawk Plaza shopping center had been on the decline since its heyday in the 1990s and early 2000s.
So it was a bit of a shock when general manager Richard Villarreal announced that he had reached an agreement to take over operations and reopen as the Grille at Blackhawk. Was it a risk given the circumstances? Absolutely. But Villarreal also has a lot going for him. He has 40 years of industry experience in California and Seattle, running restaurants from McCormick and Schmick's in San Jose to Spenger's Fresh Fish Grotto in Berkeley. He and his wife are also Blackhawk residents, and he knew the fondness that the local community held for the Grille.
"I have a lot of dear friends who have been in this town for 40, 50 years, and when I told them I was taking over, they said, 'You've got your hands full,'" Villarreal recalls. "But this restaurant has been here for 30-plus years; it's a staple in our community, and at one time Blackhawk Grille was the restaurant in Danville. So that became the inspiration."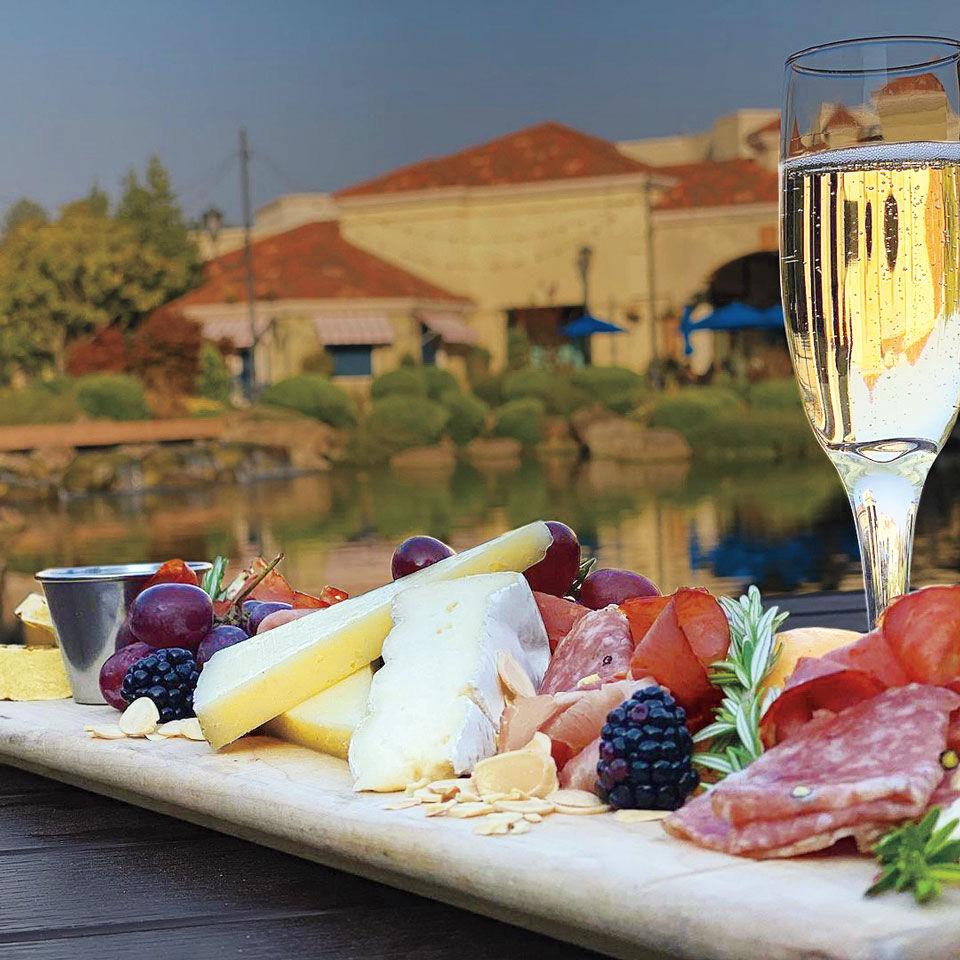 With skin now in the game, Villarreal went to work. He upgraded everything from the barstools and flat-screen TVs to the wine and food offerings in an effort to "personally touch every square inch of this place." He also committed to providing the kind of hands-on service that had made the restaurant such a neighborhood favorite.
And it shows. When the Grille was forced to shut down in-person dining late last year after reopening just three weeks prior, Villarreal inspected all take-out orders and stapled each bag shut with an inspirational quote attached. (On mine, Steve Jobs implored me to "Have the courage to follow your heart and intuition.")
I also appreciated what was in the to-go bag. A classic tavern-
style burger came with flavorful chargrilled house-ground chuck, accented nicely with cold shredded lettuce, tomato, 
tangy pickles, and a brioche bun. The accompanying steak-house fries were particularly good, beer-battered and fried to golden perfection while remaining pillowy on the inside. It's a good example of the kind of fare you can expect here. Nothing on the menu could be confused with trendy, haute gastronomy, but that's not the point. Executive chef Ulises Rodriguez concentrates on familiar, comforting American standards executed with care and skill. Case in point, the mac and cheese's Kraft-
esque mini macaroni noodles will appeal to kids, but the creamy bechamel-spiked three-cheese sauce and panko-parmesan breadcrumbs offer decadent adult appeal.
Not everything worked. The slow-roasted half-chicken 
was, basically, boring and served with an uninspired side 
of roasted potatoes and sautéed veggies, while the texture of 
the bacon-wrapped meatloaf was too rubbery-firm for my 
taste. But the restaurant's model is really designed around in-person dining, particularly on the justifiably beloved 
outdoor patio overlooking Blackhawk Plaza's peaceful interior waterway.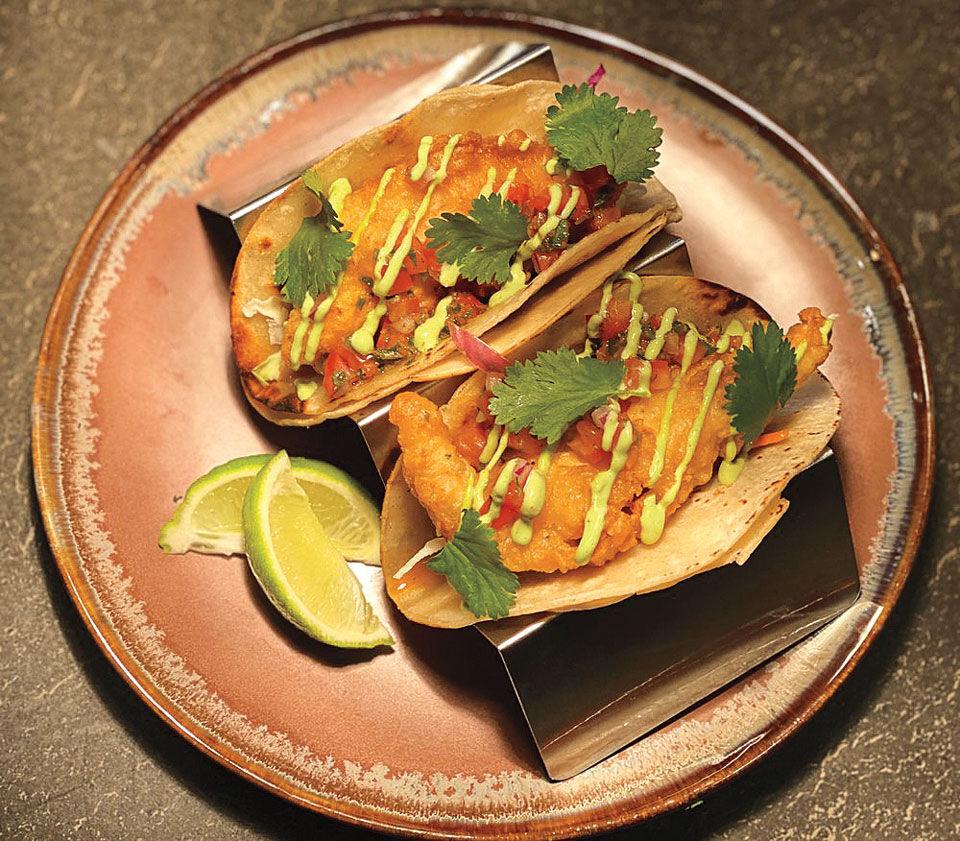 Predictably, my experience dining on-site in late February when patio service had resumed was much better. I enjoyed 
an old-school appetizer of calamari, which featured the less rubbery (and indeed downright jiggly) "steak" of the squid—rather than rings and tentacles—cut into strips and fried with panko 
crust. It came with Thai coconut dipping sauce, but I stuck with 
the excellent tangy-tart house-made tartar. While not quite 
pitmaster quality, the smoked St. Louis baby back ribs were 
tender and tasty and brushed (not slathered) with a sweet 
tomato-based sauce. It's also a hefty portion and—when served atop a pile of those beer-battered fries—will fill you up for a 
reasonable $23.
Perhaps just as important was the friendly, professional service and relaxed setting that put me totally at ease as I watched pond-
frolicking ducks in the warm Danville sun. Other diners also seemed content, from a solo female professional enjoying a glass of white wine, to a couple of singles chatting over beer and appetizers, to a bustling family juggling lunch with two young kids. The Grille at Blackhawk manages to feel both fresh and familiar. For that we have Villarreal to thank. thegrilleatblackhawk.com.
Blackhawk Shuffle
What's new in the ever-changing Blackhawk Plaza dining scene? Well, there's a little less Rodney Worth—the Danville restaurateur officially closed his last two 
concepts there over the summer—and more eateries specializing in comfort food favorites. Even better: All of these spots have 
pandemic-friendly outdoor 
dining areas. 

Beep's Burgers
Opened: 2017
Specialty: '50s-, '60s-era drive-in–style burgers, fries, and shake joint.
Bonus: Parents of young kids will be relieved to note there's a play structure next door. beepsburgers.com.

Choza Tacos y Cantina
Opened: 2020
Specialty: Tacos, obviously,
with an emphasis on seafood fillings like ceviche (choza translates to beach hut).
Bonus: Margaritas, with the Blood Moon and Mango Madness as crowd favorites. chozablackhawk.com.
Fat Maddie's
Opened: 2019
Specialty: Fun American comfort food staples like mac and cheese bites, patty melts, and popcorn shrimp.

Bonus: A rotating beer list featuring 18 local craft 
breweries. fatmaddies.com.