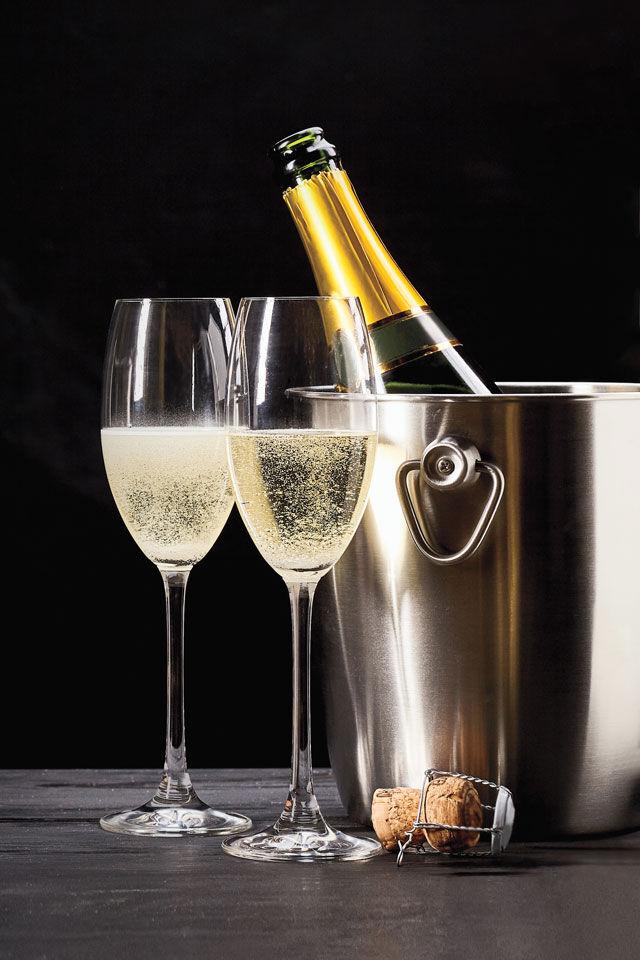 To the relief of many, 2020 is coming to an end. What better way to celebrate the close of a challenging year than with a uniquely crafted bottle of bubbly?
Most industrial sparkling wines are made by direct carbonation in pressurized tanks. However, a handful of Livermore 
Valley wineries have taken up the more 
natural practice of fermentation, in which bubbles form within the bottle.
Steven Kent Mirassou—of the Steven Kent Winery and Mia Nipote Wines—uses two techniques. "The traditional method is typical for high-end sparkling wine," 
he explains. "You make a finished wine and bottle it, and then you add a little bit of yeast and sugar. That secondary fermentation causes the bubbles."
On the other hand, with the ancestral method (pét-nat), the drink is bottled before it's finished. "That last bit of sugar continues to ferment, and the bubbles come from that last bit of the first fermentation," says Mirassou. "[Pét-nats] don't taste as mature in flavor or structure. So it's more fun and playful."
Here are some local options to toast the New Year, au naturel. Cheers!

MIA NIPOTE WINES AND THE STEVEN KENT WINERY
Mia Nipote's 2018 Sparkling Barbera, made using the traditional method, comes from a highly acidic grape, which lends the wine complexity and creaminess. Another option from Mirassou is the newly released "Good Drinkin' #1" pét-nat from the Steven Kent Winery. "It [has] a bit of residual sugar, so it's a touch sweet," Mirassou describes. "Fruity, beautiful, and not fussy—it's a holiday wine." mianipotewines.com, stevenkent.com.
PAGE MILL WINERY
Also using the traditional method is 
Dane Stark of Page Mill. The 2014 Blanc de Blanc consists of low levels of sugar and is aged for three years. A very elegant brut-style wine, it's on the drier side with notes of baked bread and almonds. pagemillwinery.com.
FENESTRA WINERY
Aaron Luna, winemaker at Fenestra, sticks to pét-nats. Both the 2019 Grenache Rosé and 2019 Sauvignon Blanc sparkling wines are fresh and unfiltered, with minimal sulfites. Either is perfect for a special occasion any time of the year. fenestrawinery.com.