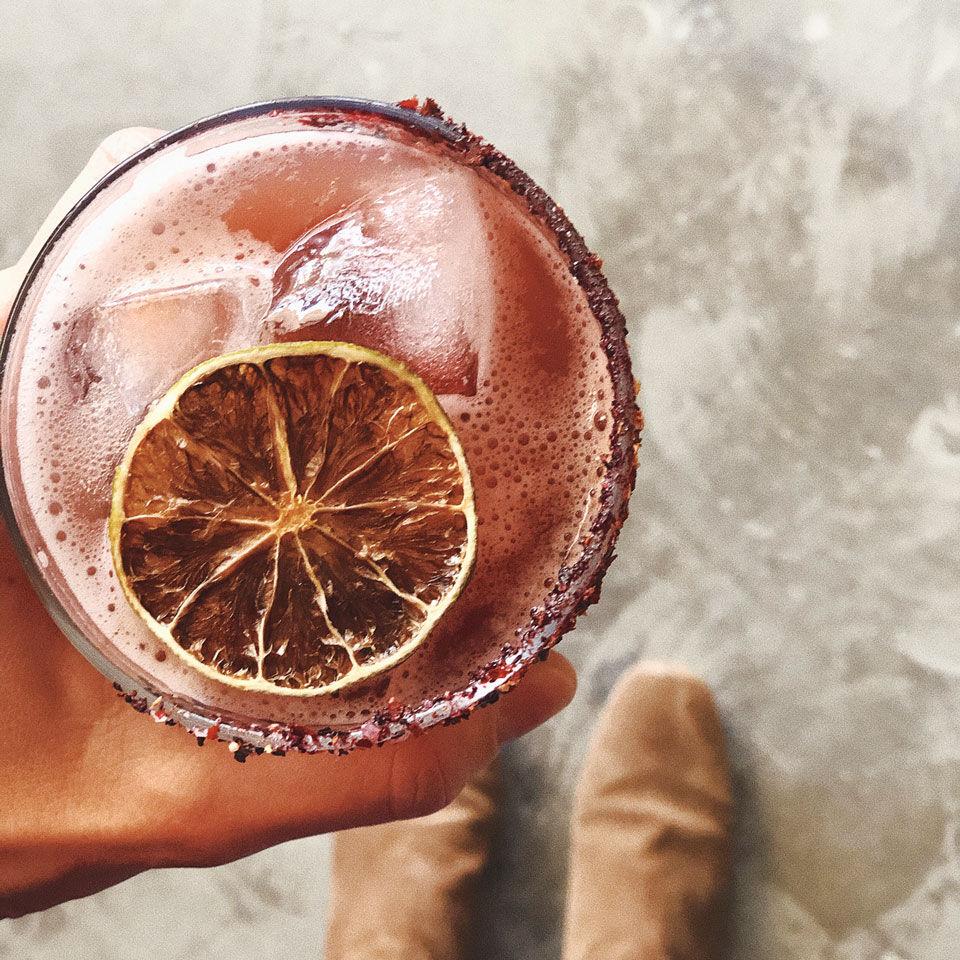 At Livermore's newest cocktail destination, Bar Quiote, the owners delve into the world of imbibing south of the border.
Veteran mixologist Christian Schaal and husband-and-wife team Lauren Heanes-Longwell and Waine Longwell make 
a point not just to emphasize small-batch, artisanal Mexican distilleries. They also stock rarer agave distillates like bacanora and raicilla, as well as sotol, which is derived from 
a different plant entirely.
To help educate patrons' palates, Quiote pours flights of all three on its covered, heated front patio. Or—tier status willing—you can sip inside, where lime-washed walls, Oaxacan ceramics, and a custom hickory bar evoke a contemporary spin on the type of border-town watering holes found in a Sergio Leone spaghetti western. Bottoms up!
Here, Heanes-Longwell describes three of Bar Quiote's more unusual offerings. barquiote.com.
Bacanora
What it is: "A type of mezcal produced in 
Sonora, often by cattle ranchers, from an agave called Pacifica."
Tasting notes: "Somewhere in the middle of the flavor spectrum between tequila and mezcal, with a pronounced clean, roasted agave flavor, a backbone of minerality, and an undercurrent of baking spice."
Brand recommendation: Rancho Tepúa
Raicilla
What it is: "An agave distillate from southwestern Jalisco. There are two main areas of production: along the coast or at high elevations in the mountains."
Tasting notes: "Can be acidic at times and has a subtle smokiness. Tastes of tropical fruits cut by funky lactic flavors are not uncommon. Definitely for the adventurous drinker."
Brand recommendation: La Venenosa
Sotol
What it is: "Produced from a plant species called Dasylirion usually found growing wild in the northern states of Mexico."
Tasting notes: "A bold, nuanced spirit that sucks flavors from its terroir: rain, earth, and other plants growing in its general proximity. Desert-grown sotol is mineral-driven, dry, and dusty, and has flavors of grass, bitter chocolate, and leather. Forest-grown sotol is bold, bright, and round with lots of menthol, eucalyptus, and pine tree resin."
Brand recommendation: Sotoleros
Recipe: Zicatela Sun
1.5 ounces Espadín mezcal (preferably Mal Bien)
.5 ounces hibiscus liqueur (Lo-Fi Gentian liqueur or Fruitlab Hibiscus Liqueur)
.75 ounces chili-infused agave syrup
.5 ounces pineapple juice
.25 ounces lime juice
Black sea salt and ground chilies for garnish (Jacobsen Chili Lime Salt is a good replacement)
Shake all ingredients (except for salt and ground chilies), and strain over ice in a black salt- and ground chili-rimmed glass.