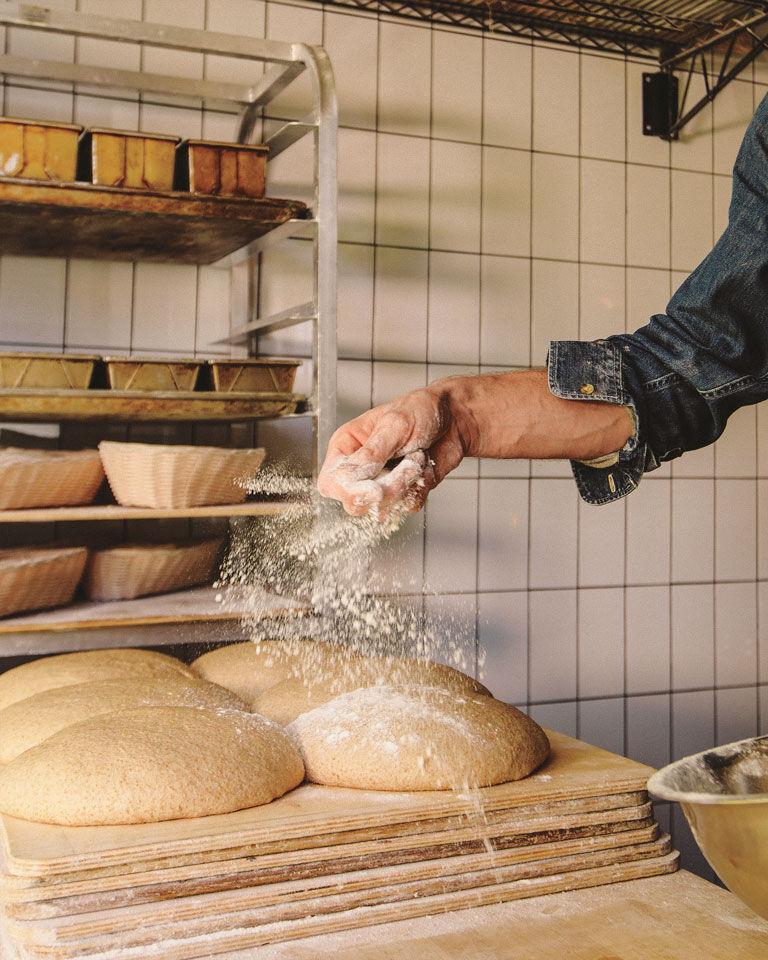 Whether it's a delicious iced honey latte with oat milk, classic cappuccino, or freshly baked baguette, States Coffee and Bread—the hip Martinez-based coffee spot founded in 2015— knows how to keep customers coming back.
"Over the years we have really found what the community is wanting from us," says co-owner Keith Gehrke, who brings 16 years of roasting expertise to the company.
And what the community wants, it turns out, is simply coffee and bread. So, Gehrke and his best friend, Brett Benzer (owner of Benicia's Farm and Flour, States's "sister shop"), became partners in States Coffee and Bread—which now includes three new locations in Berkeley and Oakland.
In late 2020, States took over two storefronts in Oakland's Temescal district belonging to Subrosa Coffee, a popular café that had prioritized taste and quality.
Gehrke plans to pick up where Subrosa left off, while also 
expanding the outdoor patio as "a place to go meet a friend, neighbor, or family member—even do some work."
In addition, States snapped up the former Country Cheese space on Berkeley's San Pablo Avenue. There, Gehrke and Benzer plan to feature a big central oven where customers can actually witness the baking—a la San Francisco's cult-favorite bakery/café, the Mill.
"We care about the full experience that customers 
will have when they come through those doors, whether it's the item they are going to be enjoying or the space," explains Gehrke. "Every single detail we obsess over."
For more information, visit statescoffee.com.