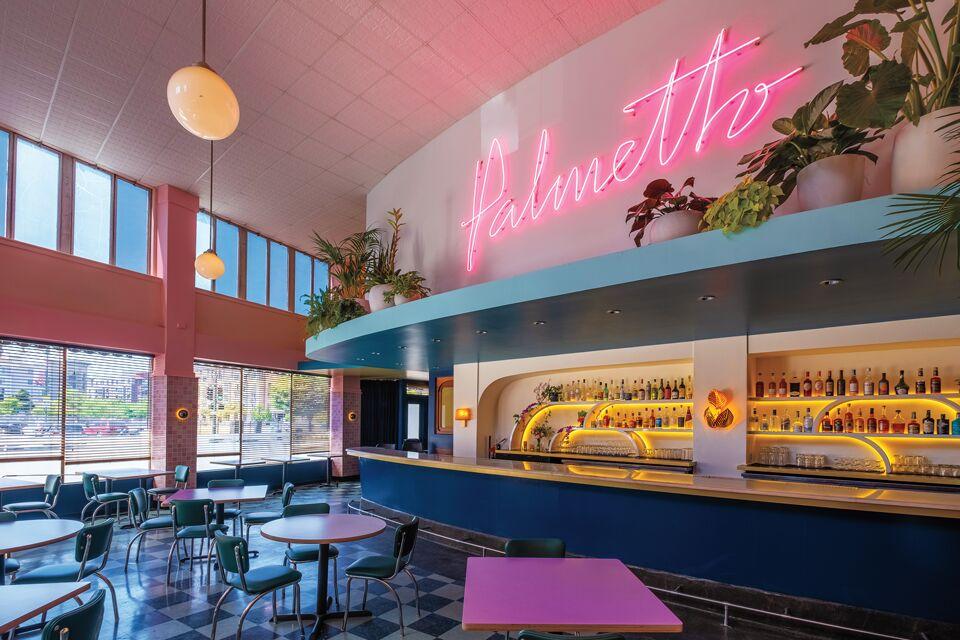 It's become a line of demarcation in the restaurant world: pre-COVID and post-COVID. And everyone has a story. The restaurants that closed and reopened, the
ones that persevered the whole time, 
the ones lucky enough to launch after the pandemic faded, and, of course, the ones that didn't make it. And then there were those special cases that opened during the pandemic, at the peak of uncertainty, when it was unclear how or if we'd ever get back 
to any kind of normal, food or otherwise.
That was the fate of Palmetto, the 
ambitious concept (billed loosely as "tropical Americana with a steak house feel") from Kon-Tiki owners Christ 
Aivaliotis and Matt Reagan, which was slated to replace Flora in Uptown Oakland. It was a feel-good story that was big news in the East Bay restaurant world when it was announced in 2019: local restaurateurs replacing a trailblazing fine-dining destination that helped spark Oakland's food and cocktail renaissance. The menu was finalized, the cocktails fine-tuned, and the opening date tentatively set. Then all hell broke loose.
"We were set to open on March 26, and new hires had already given notice at other jobs," Reagan remembers. "One of my 
favorite parts of running restaurants is 
signing people's paychecks, knowing that I'm providing good jobs that let people afford to live in the Bay Area. So that was a tough couple of days, having to lay off all those people."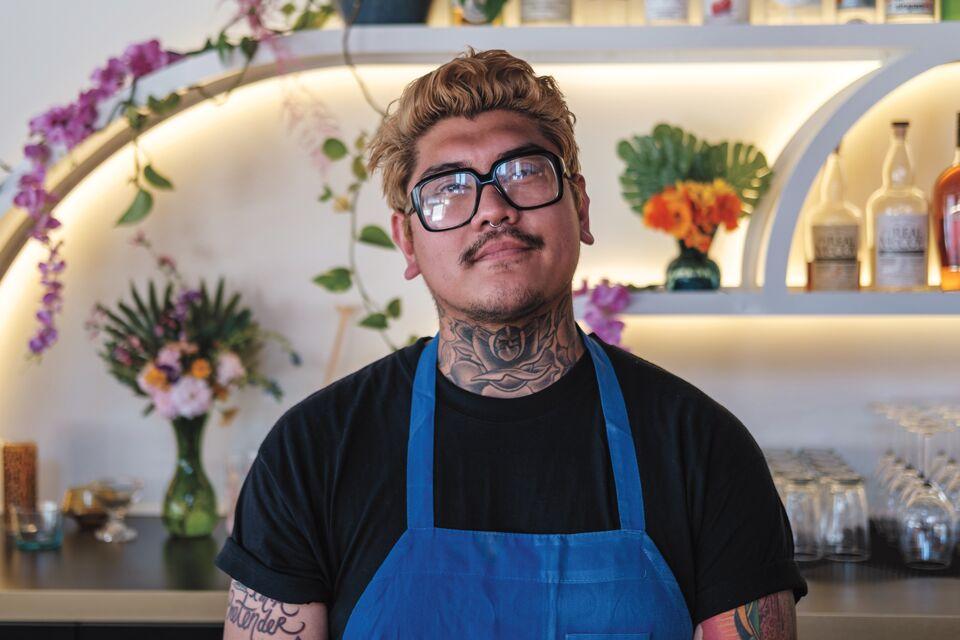 After postponing for two months, 
they attempted takeout last May, but it 
soon became clear that a concept built on fired-to-order meat, cold cocktails, and a festive ambience did not translate to go. They decided to batten down the hatches with the hopes of reopening in calmer waters. Which is exactly what Aivaliotis and Reagan did this spring as COVID restrictions began to ease. Ironically, the same qualities working against Palmetto last year may just make it one of the East Bay's hottest post-pandemic dining destinations.
After years spent working in the industry, Aivaliotis and Reagan put their own colorful stamp on Oakland's restaurant scene with the Kon-Tiki, an unapologetically campy tiki bar downtown with an unusually serious drinks and food program. Palmetto—with its wonderfully inviting pastel and neon-infused interior, which feels airlifted straight out of Miami Beach—shares that same tiki spirit in that it aims to create a vacation-like sense of carefree escape. And after the year we all had, canceling trips in favor of hunkering down at home, who could argue with a getaway to the tropics?
Aside from its iconic and airy setting in an art deco–era former floral depot, Flora is perhaps best remembered as a destination for top-notch cocktails. And none was more famous than its Carter Beats the Devil, 
a revelation in the mixology scene of the 
late 2000s for balancing elements of
smoke (mezcal), citrus (lime), and spice (bird's eye chili). Aivaliotis knows this more than most. He served as Flora's bar manager for several years after it debuted in 2007, during which time he came to master the restaurant's signature drink ("I probably made at least a thousand of them," he says). At Palmetto, he endeavored to pay homage "to the work that Flora had done to promote craft cocktails in the East Bay," while bringing his own take to the program. As such, the Carter Beats the Devil is still on the menu, but bar manager Jeanie Grant's house creations trend closer to the equator, heavy on rum, tropical fruit juices, and punches, while still drawing inspiration from minimalist American cocktail classics like the Manhattan and sidecar. (Grant evocatively explains her approach as creating "a sensual experience through focused flavor, color, and aroma rather than excessive garnish and complicated execution.") A nice example of her lighter, fruitier touch is the Hamilton Sign Company. This refreshing spin on the Carter incorporates lemon zest, botanical gin, and white balsamic to balance the mezcal smoke and Aleppo pepper spice. (The former Fauna space next-door is operating as a more traditional tiki bar with a separate bar snacks menu.)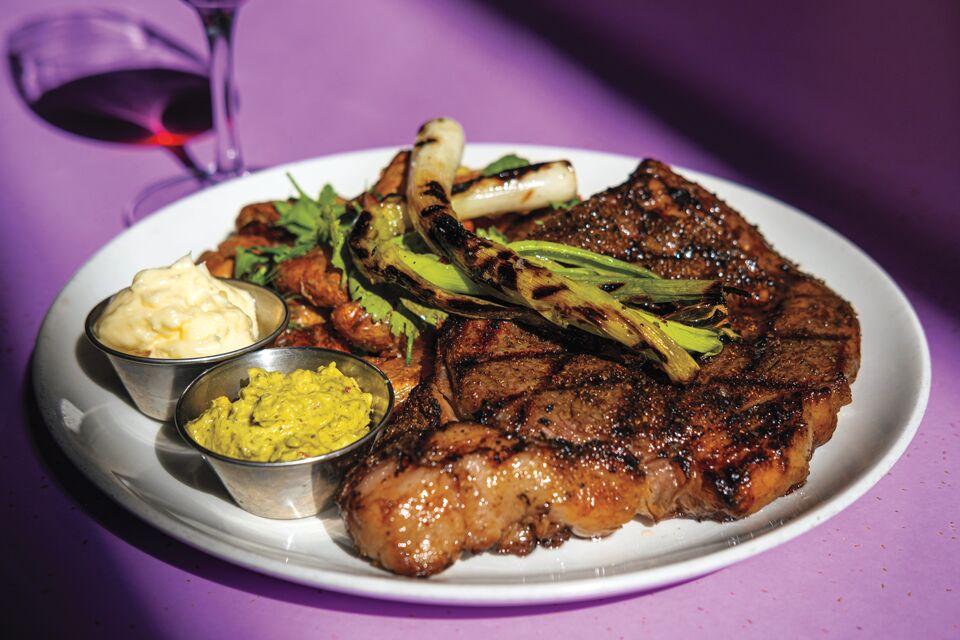 The food, meanwhile, is as fun and bright as the decor. Its billing as a "steak house" is a bit of a misnomer in that it refers as much to the vibe and ambience as the food. In reality, executive chef Manuel Bonilla's menu 
emphasizes colorful, flavor-packed interpretations of retro-American standards
like steak tartare, shrimp cocktail, grilled pork chop, seared scallops, and, yes, a 12-ounce rib eye steak (the only one on the menu). Bonilla, a Filipino-Salvadoran first-generation American, thrives on taking familiar classics and adding Latin American twists—chimichurri atop chicken, shrimp cocktail bathed in tomatillo cocktail sauce, a 12-ounce pork chop served with refried black beans. (Reagan describes it as "a new American restaurant from the perspective of a new American.")
The chopped kale salad, a ubiquitous item these days, is dressed in a garlicky vinaigrette atop a delicious base of creamy pureed avocado. Pickled cauliflower lends acid, Cara Cara oranges sweetness, and faro and pepitas heft and crunch for a lovely and substantial starter. But if you are choosing 
just one appetizer and aren't scared off by 
raw meat, make it the steak tartare. The 
meltingly tender chopped raw steak is dressed in a deliciously creamy, herbaceous aioli, topped with fragrant flat-leaf parsley, and served with crispy house-made taro root chips, which inject flavor boosts of crunch and salt with each scoop. It's an absolute home run and a good bet to become one of the restaurant's signature items.
The entrées continue the restaurant's veggie-meat balancing act. Often a bland afterthought, the chicken breast was a sensory delight. The grilled breast was moist, while a topping of herb-loaded chimichurri sauce brought the dish to life. (You normally see chimichurri with steak, but I'd argue it does more work to enhance a less flavorful meat like chicken breast.) A hearty side of kale-pinto bean stew rounded out the plate.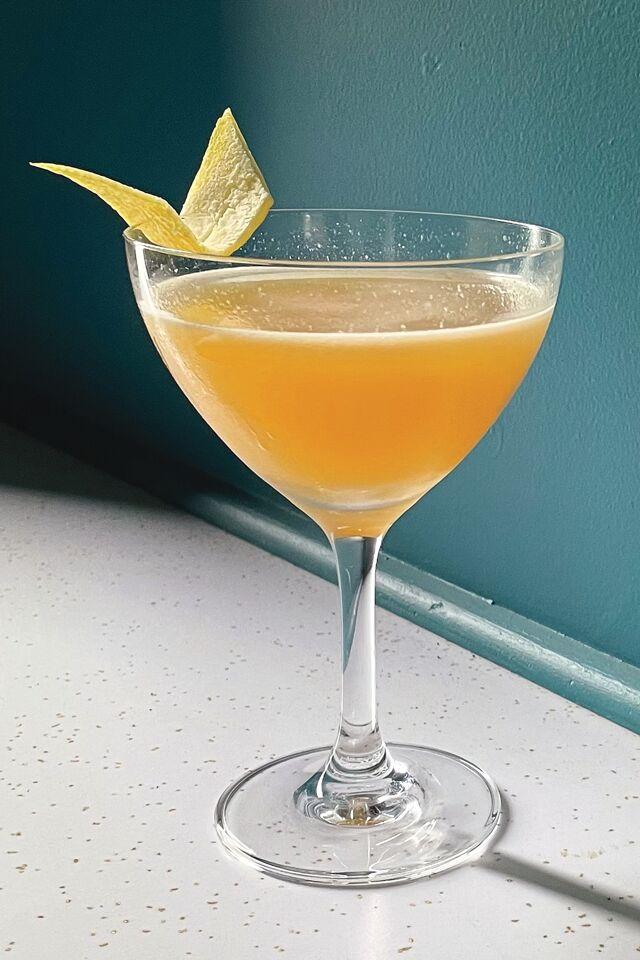 Interestingly, the only slight miss of the meal for me was the steak. I had no problem with the meat itself, a juicy and tender rib eye cooked perfectly medium rare, and I loved the fries, extra crispy with a decadent aftertaste from the beef fat in which they're fried. My issue was with the ancho chili steak sauce. Palmetto's sweet, tangy spin on A.1. steak sauce was nice enough, but it seemed a shame to spoil an excellent (and expensive at $40-plus) cut of steak with sauce of any kind—even if it is a nod to the American dining habits of old from which the restaurant takes its cue. Fortunately, it's an issue easily solved by requesting the sauce on the side. While still finding its sea legs, Palmetto is ramping up quick, adding a vermouth-themed happy hour and prime rib Wednesday special, and Reagan says they have plans to eventually start weekend brunch service, previously a staple at Flora.
"It's such a relief to be back in a place where we're providing food and drink 
experiences," he says. "This is why we got into this business."
So, take full advantage. You can order the steak tartare with a classic martini and imagine you're in Miami circa 1965. Or get the shrimp cocktail with a pisco-white rum punch spiked with lemongrass and picture yourself on a wave-lapped beach 
in the Pacific islands. Any combination will suffice to take you on a Palmetto-
guided tropical culinary adventure. 
palmetto-oakland.com.