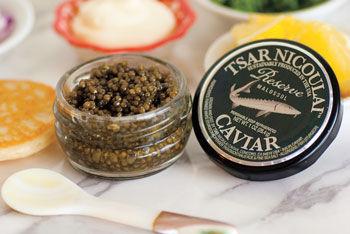 Caviar Dreams
Nothing says "special occasion" like caviar. Concord company Tsar Nicoulai sells a range of sustainable caviar produced at its American white sturgeon farm outside of Sacramento. Two of the brand's roe and fish offerings won Good Food Awards—which honor small producers that exemplify superior craftsmanship, flavor, and responsible business practices—in 2017 and 2018. $40–$200 per ounce, tsarnicoulai.com.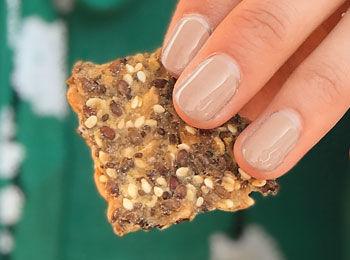 Cult Favorites
Crafted by two friends in a West Berkeley kitchen, Cult Crackers are little squares of crunchy goodness jammed with seeds: flax, chia, sunflower, sesame, pumpkin, hemp, and more. These gluten-free, Swedish-style crisps use cassava, corn, or buckwheat flour instead of wheat. (Our favorite is the Crunchy Cassava variety.) Just one bite might convince you to join this cult. $7–$8, cultcrackers.com.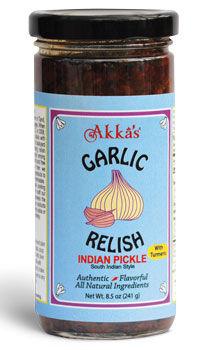 Desi Delights
Fremont-based Akka's Handcrafted Foods makes all-natural Indian chutneys, sauces, and relishes—including a Good Food Award–winning garlic relish that's slightly spicy and oh so good for you. In it, piquant cumin, coriander, and anti­oxidant turmeric mingle with tart tamarind and sweet brown sugar. Spread it on sandwich bread, slather on roasted meats, or mix in sour cream for a party dip. $9–$11, myakkas.com.
Food's Best Friend
Fire up your Thanksgiving-weekend football parties with Lucky Dog Hot Sauce, a series of spicy condiments in 10 different flavors (many of them canine themed). For its perfect balance of tang and spice, we recommend the Hayward company's award-winning Dia del Perro sauce, which is made with alderwood-​smoked Serrano peppers. $10, lucky​doghot​sauce.com.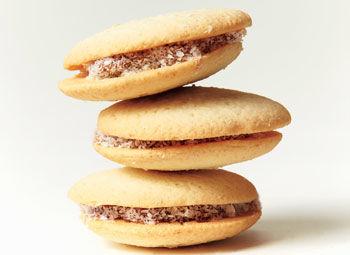 Smart Cookies
Sweet-toothed recipients will love the beautiful cookie boxes from Oakland's Wooden Table Baking Co. The Chocoliscious Sampler features four decadent varieties of chocolate-​coated alfajores—delicate South American–style shortbread cookies joined with dulce de leche. For those less cocoa-inclined, try the Flavor Fusion Sampler, featuring lemon ginger and snickerdoodle alfajores. $26, woodentablebaking.com.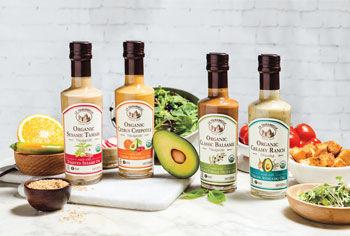 Dressing Up
La Tourangelle, the Berkeley business known for specialty nut oils (think pistachio and walnut), has just released a line of organic salad dressings in fancy dinner-party flavors. Crafted with extra virgin olive, avocado, sunflower, and sesame oils, these dressings make salads sparkle. Choose from sesame tamari vinaigrette, citrus chipotle, classic balsamic, or creamy ranch. $6, latourangelle.com.