Dance Studio
Funkmode
When you step into a Funkmode class, you don't need to worry about having perfect technique, knowing every dance step, or even being a great dancer. The instructors just want their students to have fun.
"[Funkmode's] like a giant playground," owner Cara Bode Young says. "People can come and be themselves and learn new things—and do it all free of judgment."
Providing a welcoming environment for kids and adults of all skill levels has always been crucial to Bode Young, who's been teaching dance classes for more than 20 years. "As a young person, I felt like I never really fit in at any studio," she says. "So for me, it's important to have a space where people can just play and have a good time."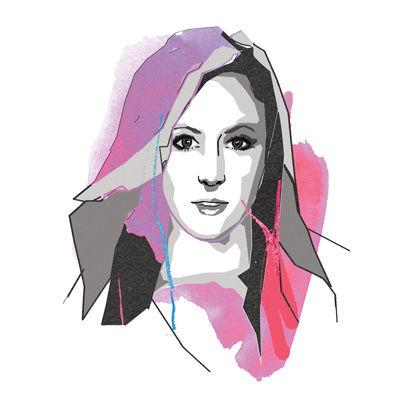 Having put on her first pair of boogie shoes at age three, Bode Young can't imagine her life without dance. After graduating with a degree in dance education from Arizona State University, Bode Young moved back to the East Bay and led classes at local studios—which is how she met her husband and business partner, Mighty Young. The pair eventually branched out on their own to create Funkmode in 2004. They rented a small space in Pleasant Hill, teaching hip-hop to adults and children. Their classes were a hit, but as their business grew, students requested lessons in other dance styles like jazz and contemporary, and they started running out of room. That's when they decided to look for their own studio.
It took more than a year for the couple to find the ideal spot—a 4,000-square-foot warehouse near the Willows Shopping Center in Concord—then about six months to revamp the space. In November 2016, they realized their dream and opened the doors to the Funkmode studio.
Funkmode has been able to expand its offerings to include tap, breakdance, Fierce Femme (cabaret-style dance), and Move! (cardio dance)—and more classes are in the works. "Whatever you're looking for, we probably have it," Bode Young says.
The instructors also teach dance in after-school programs, perform at charity events, and host summer camps for kids. Though their offerings are diverse, the focus stays the same: "At Funkmode, people come first," Mighty Young says, "and that's our selling point. People take our classes because they feel like they're a part of something ... and we like creating that welcoming atmosphere." Concord, funkmode.com. —A.S.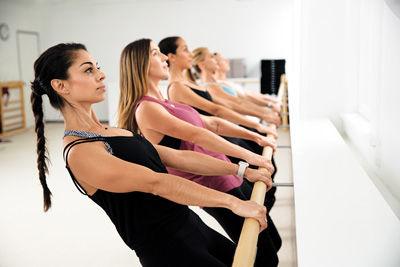 Barre Studio
The Bar Method
"I've been a devoted student of The Bar Method since it opened its doors in 2006. The Bar Method is more than just an incredible workout; it has become a place where I feel part of a community and family. As I walk into the studio, I feel excited to see the owners, staff, and many friends I have made in the last 12 years. The workout is constantly evolving, making it fun and challenging. And [it] keeps these buns lifted!" Berkeley, Oakland, and Walnut Creek; barmethod.com. —Kristin Wolff, Walnut Creek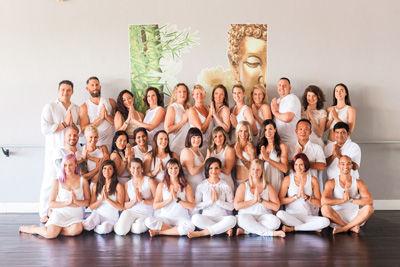 Yoga Studio
Joya Yoga
Bikram yoga, Pilates, barre, and strength training are among the various heart-thumping exercise offerings at Joya Yoga. While the studio specializes in stretching classes, Joya also features workouts that will get you in killer shape, including spin, kettlebell training, and—the latest addition—Buti yoga. This new class leaves clients feeling strong, with its mixture of power yoga, abdominal toning, and cardio-intensive tribal dance, all paired with fast-paced music to energize the group. Dublin, Livermore, and San Ramon; joya​yoga.com. —K.H.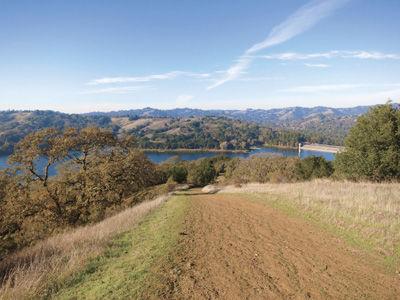 Hiking Trail
The Rim Trail at the Lafayette Reservoir
Make sure to bring plenty of water (especially during the summer) when you hit this 4.7–mile loop around the Lafayette Reservoir. The moderate-to-challenging hike takes you along a dirt fire road with varying elevations, providing​ spectacular views at the high points. The popular route also snakes through grassy ridges and oak woodlands, offering bird-watching and nature-gazing opportunities. Go for an early-​morning or evening hike to beat both the heat and the crowds. (For a paved, stroller-​friendly alternative, walk the flatter 2.7–mile Lakeside Nature Trail.) Lafayette, ebmud​.com. —R.O.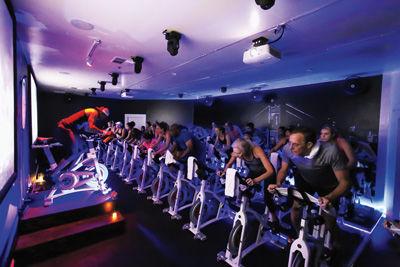 Cycling Classes
Cycle Scape
Get your sweat on in a partylike atmosphere where the music is bumpin' and the energy is high. Featuring classes like Britney v. Gaga, Hip-Hop Beats, and Island Beats, Cycle Scape is always a good time. But it's not just about having fun: The workouts are serious, and many include upper-body conditioning as well as cardio. And with the new Cycle Scape app, reserving a spot for your ​favorite class has never been easier. Walnut Creek, cyclescape​fitness.com. —K.H.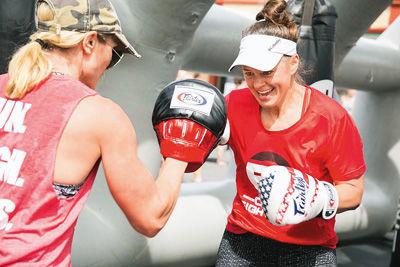 Fitness Studio
Omni Fight Club
Put on your boxing gloves for an all-around fitness frenzy at Omni Fight Club. Whether you are a novice or an exercise junkie, this kickboxing and conditioning program will get you strong, fit, and motivated. Using heart-rate monitoring, coaches fine-tune your workouts to meet your needs. And the all-inclusive membership means you get cardio, strength, and power training in one package. The civic-minded studio also gives back through fundraisers and community-building events. For members, Omni Fight Club isn't just a gym, it's a family. Livermore, Pleasanton, and Walnut Creek; omnifightclub.com. —K.H.
Personal Trainer
Bill Daniels of Renaissance ClubSport Walnut Creek
Your first session with Bill Daniels might seem a little out of the ordinary. Instead of jumping right into bicep curls and dead lifts, Daniels asks about your history and what you are looking to achieve. He helps set realistic goals and then gets down to business.​ Specializing in clients with current or past injuries, Daniels works "brain training" into each session, enabling you to process movement in a new way and obtain a greater range of motion in damaged joints. This results in both a stronger body and a sharper mind. Walnut Creek, renaissanceclubsport.com/walnut-creek.
—K.H.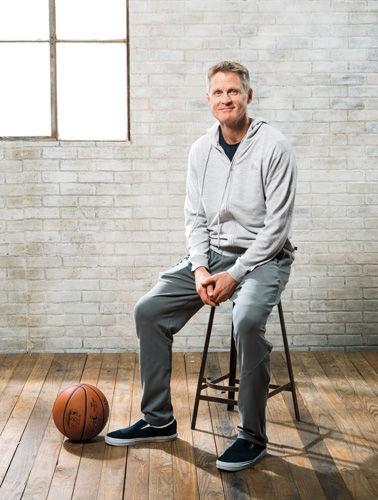 Supportive Coach
Editor Pick: Steve Kerr
Whether it is asking players like power forward Draymond Green to step in as coach during a game against the Phoenix Suns, or encouraging point guard Stephen Curry and others to express their views on everything from President Trump to Colin Kaepernick, Golden State Warriors Head Coach Steve Kerr has shown great respect for his team's abilities and opinions—both on and off the court. (The 2015–16 NBA Coach of the Year is no shrinking violet himself, speaking out in support of gun control and the legalization of marijuana.) Although the idea of an all-NBA presidential ticket featuring Kerr and San Antonio Spurs Coach Gregg Popovich has been mentioned jokingly, Kerr has certainly shown he knows how to lead. Oakland, nba.com/warriors. —R.O.
Gym/Sports Club
Renaissance ClubSport Walnut Creek
Not only is this longtime local favorite a good place to get swole, but it also has special amenities that you won't find at your average gym. Here are a few of the features that put this fitness club over the top. Walnut Creek, renaissanceclubsport.com/walnut-creek. —K.H.
By the Numbers
4: Smoothie varieties at the on-site Citrus Fresh Grill and Market (though visitors can create their own blends).
27: Spa treatments available, including waxing services.
62: Spin bikes in the cycling studio.
142: Group fitness classes offered each week.
4,600: Renaissance ClubSport Walnut Creek memberships.