Meet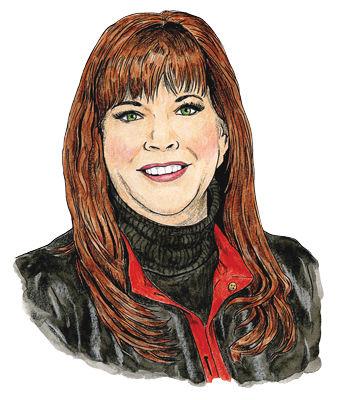 Diane Dietz
CEO of Rodan and Fields
When the skincare brand Rodan and Fields outgrew its San Francisco headquarters circa 2016, it considered its employees' home lives when figuring out where to install its second office. The company ultimately settled on San Ramon, because a high percentage of its staffers live in the East Bay—including CEO and Diablo resident Diane Dietz.
"We have a lot of wonderful people working for us, and we wanted to keep them happy," Dietz says of the unconventional decision to—gasp—take the employees' commutes into account when making a move that would affect them.
Such inclusive business practices are a hallmark of Rodan and Fields's culture. The company—which was founded by Stanford-educated, Bay Area–based dermatologists Katie Rodan and Kathy Fields, who also created the Proactiv acne skincare line—boasts a 58 percent female executive lineup, and sells its products via an army of independent, female entrepreneurs called "consultants" rather than in stores.
Given Rodan and Fields's nontraditional business model, it's a marvel that the market-research firm Euromonitor International has ranked it the number one skincare brand in the United States for the past three years. That's partly due to Dietz's leadership; during her first year at the company, 2016 to 2017, revenue increased by a whopping 80 percent.
Still, the brand is not resting on its laurels. This year alone, it has introduced several new products, including a teen acne regimen called Spotless—a blemish-fighting line that, Dietz claims, delivers results almost immediately and doesn't dry out skin. Rodan and Fields also launched a series of Instagram-worthy, skin-enhancing facial masks in May.
For Dietz—a mom of two who previously ran the oral-care division at Procter and Gamble and served as the chief marketing officer for Safeway—beauty is more than skin deep. In fact, she insists, skincare isn't so different from dental care. "Health is beauty," says Dietz. "And beauty is health." 
Dietz's Picks
Favorite nail salon: Danville Pinkies Nail Studio, Danville.
Favorite hair salons: "I have two: Phoenix Salon and Salon Hanover [both in Walnut Creek]," Dietz says. "I never know what my schedule is going to be, so I'll call them both to see who can take me."
Favorite dentist: Melanie Koehler, DDS, Danville. —V.S.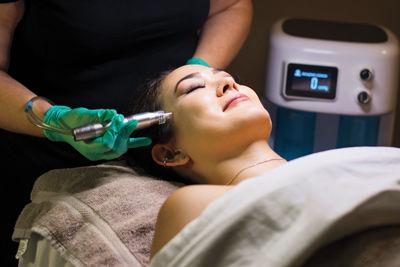 Reader Picks
Barbershop
Empire Barbershop, Concord
Runner-up: The Parlor, Concord
Hair Salon
Caroline's Salon, Lafayette
Runner-up: Citrus Salon, Martinez
Day Spa
Changes Salon and Day Spa, Walnut Creek
Runner-up: The Woodhouse Day Spa, Walnut Creek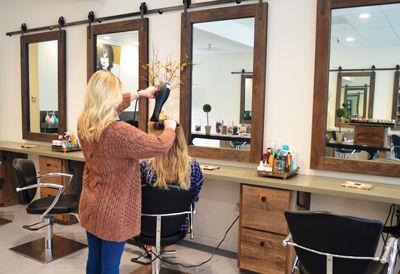 Blow-Out Bar
Blow Dry Bar Studio, Danville and Walnut Creek
Runner-up: Drybar, Walnut Creek
Facial
Skin Ovations, Danville
Runner-up: Skin Spirit, Oakland and Walnut Creek
Nail Salon
Bollinger Nail Salon, multiple locations
Runner-up: The Lounge Nail Spa, multiple locations
Editor Picks
Alternative Therapy: Lymphatic Drainage Massage With Reiki at Majestic Massage, Walnut Creek
Licensed massage therapist Tamara Shulim is a healer who balances the body and the mind. Book her one-hour special, which begins with a lymphatic drainage massage—a gentle therapy that Shulim says cleanses the body of toxins. Next comes dry brushing, an abdominal massage, and a hot-stone application. It ends with Reiki energy work, in which Shulim lightly touches the body to infuse it with "universal energy." "It heals your soul," she says, noting that Reiki can reduce anxiety and stress. You'll emerge feeling calm, uplifted, and perhaps a little healthier. majestic-massage.com. —V.S.
Next-Level Body-Sculpting Experience: Sculptology, Pleasanton
The nonsurgical body-shaping technology CoolSculpting (created in Pleasanton) is all the rage these days, with people clamoring to have their fat cells frozen and thereby eliminated. But physician Alejandro Arnez takes the procedure a step further at his spa-like clinic, Sculptology. "We're using CoolSculpting as a trigger to kick-start a healthier lifestyle," he says. So, clients can get personalized recommendations for maintaining their trim physiques from nutritionists and fitness experts. And Sculptology uses cutting-edge technologies, including one of the region's only 3D body-scanning systems. sculptology.com. —V.S.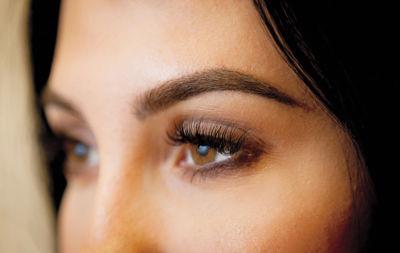 Lash and Brow Treatments: The Lash Empire, Danville
Beauty mavens know that luscious eyelashes and perfectly shaped brows can dramatically enhance one's face. That's why many Diablo readers head to this high-end salon, where skilled technicians will deep-cleanse your lashes before applying chic, eye-accentuating extensions. Or, opt for power brows with a microblading treatment, in which a specialist scratches hair-like lines of medical-​grade ink into the skin, filling out thinner brows and crafting bespoke arches to frame your face. Given the staff's artistry and customer service, it's no wonder The Lash Empire has so many devotees. thelashempiredanville.com. —V.S.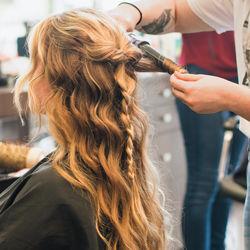 Flashback
Pamper Palace
38 Diablo Best of the East Bay titles claimed by Changes Salon and Day Spa (the most won by any beauty business). Through the years, the Walnut Creek mainstay has been honored in multiple categories, including Best Facial (2017), Best Beauty Store (2012), and Best Wax and Polish (2003). Best Day Spa, however, has been its most frequent accolade. changessalon.com. —V.S.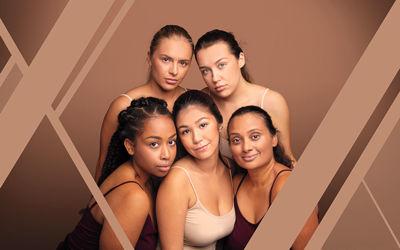 Back to Nature
Embrace the "clean and green" beauty trend with these East Bay–made hair, skin, and makeup products.
Illustrations by Roxanne Pasibe
Natural beauty companies are booming in the East Bay, where people want to look their best without compromising their healthy lifestyles—or the environment. Here are some fabulous, locally produced products laden with plant-based or other nontoxic ingredients.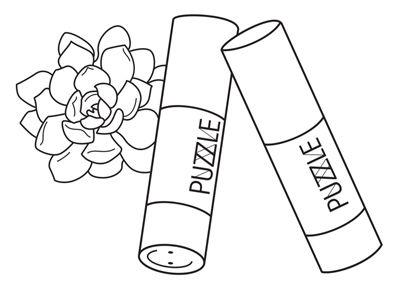 Color Me Beautiful
Created by Avital Elgaziel, owner of Walnut Creek's Avital Beauty Lounge, Puzzle Makeup's custom foundation is a mineral makeup base made with jojoba oil, vitamin E, and SPF 30. Custom-blend your perfect shade in person at the salon or online. $28, puzzlemakeup.com.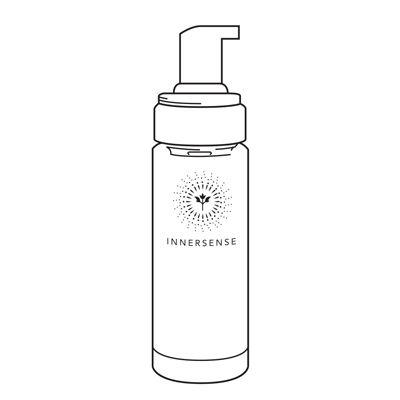 All Tressed Up
Among the amazing natural hair products developed by Concord-​based Innersense Organic Beauty is I Create Lift Volumizing Foam, a lightweight styling foam that boosts volume and shine with certified organic ingredients including aloe vera, sugarcane, and honey. $12–$28, innersensebeauty.com.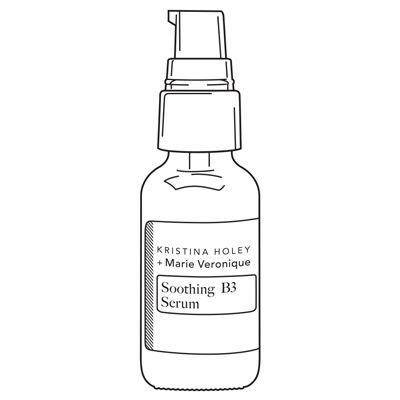 Saving Face
Founded in 2002, the Berkeley company Marie Veronique was an early pioneer in nontoxic skincare. Pick up its Soothing B3 Serum, a gentle formulation that incorporates niacinamide (vitamin B3)—which calms inflammation from dermatitis, rosacea, and acne—in addition to other natural ingredients. $90, marieveronique.com.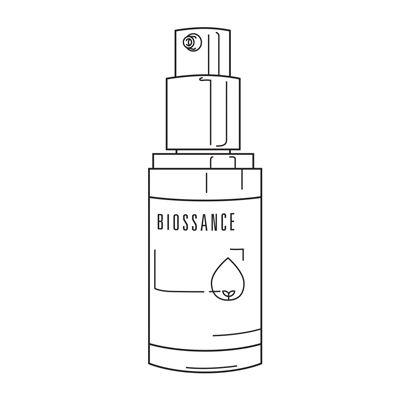 Eyes on the Prize
Reduce puffiness and brighten the eye area with Squalane and Peptide Eye Gel, a sustainably sourced product from the Emeryville skincare brand Biossance. Winner of a 2018 Clean Beauty Award, this hydrating formula utilizes Swiss apple stem cell extract and other plant-derived technologies. $54, biossance.com.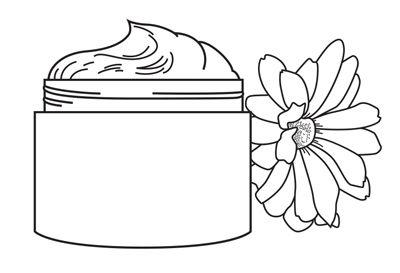 Screen Time
Protect your skin from UV rays and keep it supple at the same time with Butter Sunscreen SPF 20 by the Oakland-based business Whipped Body Butta. The simple yet effective cream is infused with moisturizing shea butter and the natural sunscreen zinc oxide. $12, whippedbodybutta.com. —S.D.