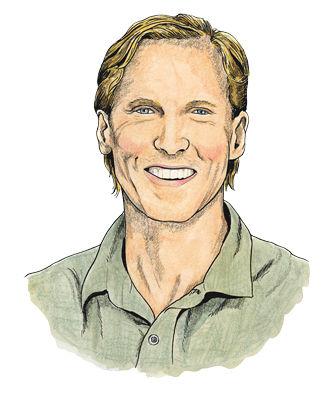 Meet
Hans Florine
Record-breaking rock climber
When Hans Florine first climbed Yosemite's El Capitan in 1986, the 2,900-foot vertical wall of granite put him through his paces. "It took me three days and almost killed me," says the Pleasant Hill resident. "I almost gave up on big-wall climbing."
Thirty-five years later, the 55-year-old Florine is gearing up to climb El Capitan for his 179th time. About 110 of those ascents have been up the Nose (the formidable edge that runs between El Cap's two faces). "It's the Everest of rock climbing," he says. "Most people climb it once and are done. But Yosemite is my backyard playground. I want to make a mark there."
He's certainly done that. Florine has held the speed record eight times for climbing the Nose, most recently in 2012 with Alex Honnold (star of the Academy Award–winning documentary Free Solo), summiting in two hours and 23 minutes. That time was beaten last year, but Florine hasn't ruled out reclaiming the record. "If the stars align, I might take a run at it," he says. "But I have a ton of fun just training for it."
Unfortunately, El Capitan can throw some punches. In May 2018, Florine was 2,500 feet up when his protective gear popped out, causing him to fall 25 feet and break both legs. "I didn't have my rope tight enough to catch me before I hit a ledge," says Florine. "I sat up, dragged myself up onto the ledge, and called 911."
Five-and-a-half hours later, help arrived. Despite surgery and months in a wheelchair, he downplays the dangers. "In 35 years, I had never had a major fall," he says. "It's like driving on the freeway. If you drive enough hours, you'll eventually get hurt."
When he's not racing up rock faces, Florine manages Concord's Diablo Rock Gym, where climbing is booming in popularity. "When you're climbing, you don't have a hand free to look at your cell phone," he says. "You're … 100 percent focused on how you can hold on for dear life and not fall. It is the purest physical meditation."
What do you love about living in the East Bay? "The proximity to the Sierra—as well as to the opera," Florine says. "And Mount Diablo is right here! The bike ride up Mount Diablo is awesome and ridiculously convenient for us East Bay people. Don't let life go by living here without hiking, biking, or human-powering to the summit a few times." —H.C.
Reader Picks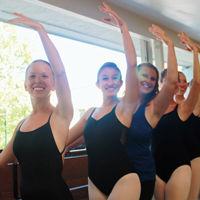 Dance Studio
The Ballet School Performing Arts, Walnut Creek
Runner-up: Funkmode, Concord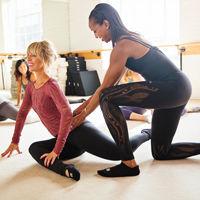 Fitness Studio
The Bar Method, multiple locations
Runner-up: Omni Fight Club, multiple locations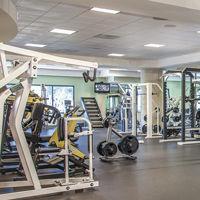 Gym/Sports Club
Renaissance ClubSport, Walnut Creek
Runner-up: Oakwood Athletic Club, Lafayette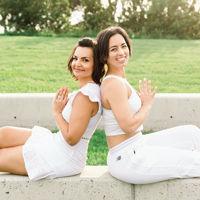 Yoga Studio
Joya Yoga and Cycle, multiple locations
Runner-up: Just Be Yoga, Danville and Walnut Creek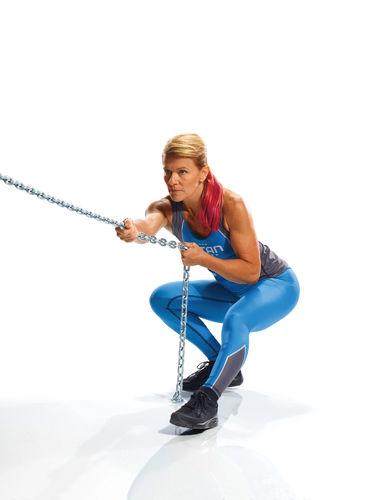 Editor Picks
Fitness Inspiration: Sandra Arechaederra, Alamo
When mother of four Sandra Arechaederra walked into California Strength weightlifting gym in San Ramon a decade ago, at age 42, she had no fitness experience. Now 52, she's broken six Masters American weightlifting records and works as a strength and mobility coach for NFL players and other athletes. The Alamo resident even competed on The Titan Games, Dwayne Johnson's NBC series, in January. Although she didn't win her event, her story inspired many. "I want my kids … to feel like nothing is a limit for them," Arechaederra says. "And I want for anybody else who sees [me] to think, Well, why not?" instagram.com/yogaliftersandra. —V.S.
Family-Friendly Swim Spot: San Ramon Olympic Pool and Aquatic Center, San Ramon
Sweating in the summer sun isn't always fun.  That's why many East Bay residents turn to swimming to stay cool while working out. The San Ramon Olympic Pool and Aquatic Center offers something for everyone. Parents can swim laps in the Olympic-size pool, while kids have a blast navigating the inflatable obstacle course or exploring the play area, all under the supervision of lifeguards. Complete with high and low diving boards, the aquatic center also has fitness classes such as Nu Wave Water Aerobics and camps for activities like synchronized swimming and springboard diving. sanramon.ca.gov. —D.B.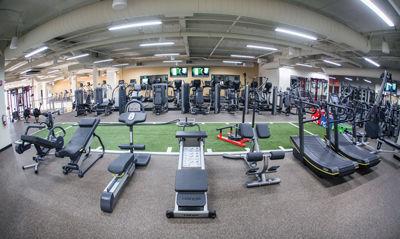 NBA Superstar-Worthy Gym: Hub925, Pleasanton
Hub925 is so much more than a gym. Sure, it boasts state-of-the-art equipment, trainers and wellness advisors, and group classes including yoga, cycle spin, and cardio core. There's also a swimming pool (with special women-only hours), a basketball court, and an on-site spa with a cryotherapy chamber and floatation tank. Other amenities go way beyond typical gym offerings: a recording studio, prayer room, event facilities, and a soon-to-open health-food café, for instance. Perhaps that's why Warriors star Stephen Curry has been known to work out here in the off-season. If it's good enough for Steph, it's good enough for us. hub925.org. —V.S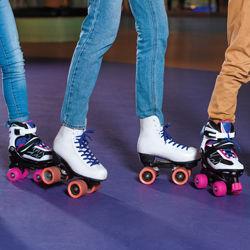 Flashback
Let It Roll
2 Roller rinks in the East Bay (more than any other part of the Bay Area). Relive the biggest fitness trend of 1979 at The Golden Skate in San Ramon and the fantastic Paradise Skate Roller Rink in Antioch. Meanwhile, the flat and safe Iron Horse Regional Trail, which stretches from Concord all the way to Pleasanton, is a perfect outdoor destination for classic or in-line skaters. thegoldenskate.com, paradiseskate.com, ebparks.org. —V.S.
Course of Action
Flip, fly, swing, swivel, or shake into shape in one of these extraordinary group exercise classes.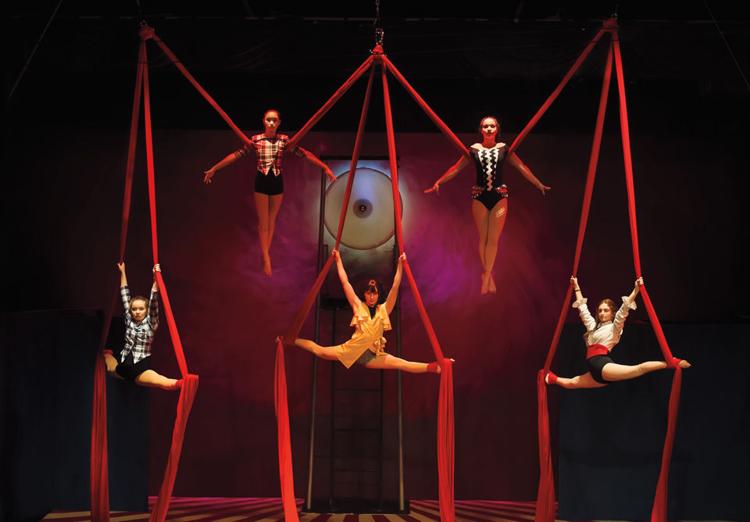 What: Trapeze, Rope, and Tissue
Where: Kinetic Arts Center, Oakland
How: Swing through the air on a trapeze, practice stunts on a tightrope, or perform aerial ballet on a scarf-like "tissue" suspended from the ceiling at this circus-arts school, which helps beginner (and advanced) acrobats of all ages and body types live out their Cirque du Soleil fantasies. kineticartscenter.com.
What: Ninja Warrior
Where: Apex Movement NorCal, Concord
How: Learn ninja fundamentals—a butt-kicking combination of parkour and gymnastics—at this obstacle-laden gym, which offers classes for kids, teens, and adults. You'll be scaling walls, pulling yourself across ledges, and shimmying up columns in no time. apexmovementnorcal.com.
What: Hoop-Dance
Where: Hoop Power, Berkeley
How: Hula-Hoop your way to a stronger core—and explore your creative side in the process—in Kaye Anderson's meditative dance classes, which use the hoop as a focusing tool as well as a prop to get your hips swirling and your blood flowing. Children's classes are available too. hoop-power.com.
What: Belly Dance Fitness
Where: Belly Dance! Studio, Walnut Creek
How: Music drives this confidence-boosting, aerobic workout that incor­porates the hip-shaking, shimmies, and finger cymbals of the Middle Eastern art form. Want a slower pace? The studio teaches yoga–belly dance classes too. (No, you don't have to expose your midriff.) bellydancewalnutcreek.com.
What: Monkey Conditioning
Where: Athletic Playground, Emeryville
How: At this adult-playtime class, participants do their best monkey impressions—running on their hands, with their feet sliding behind them; swinging from rope "vine" to rope "vine"; and jumping around on soft mats—and leave feeling like kids again. athletic​playground.com. —V.S.