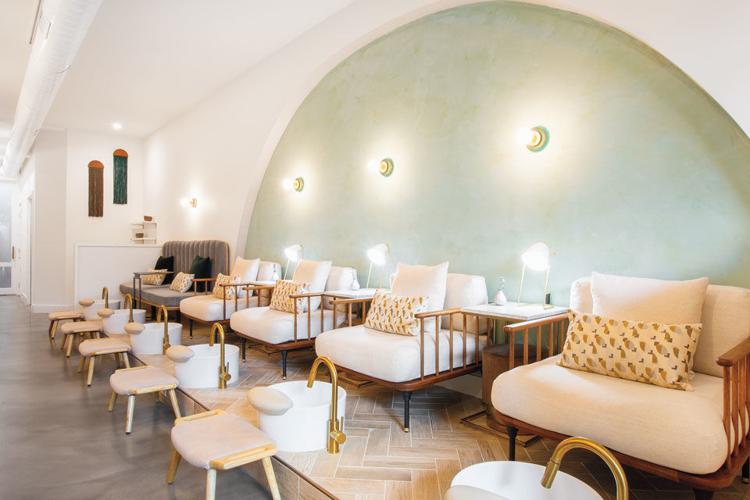 Spotlight: Best Mix of Stress Relief and Wine Tasting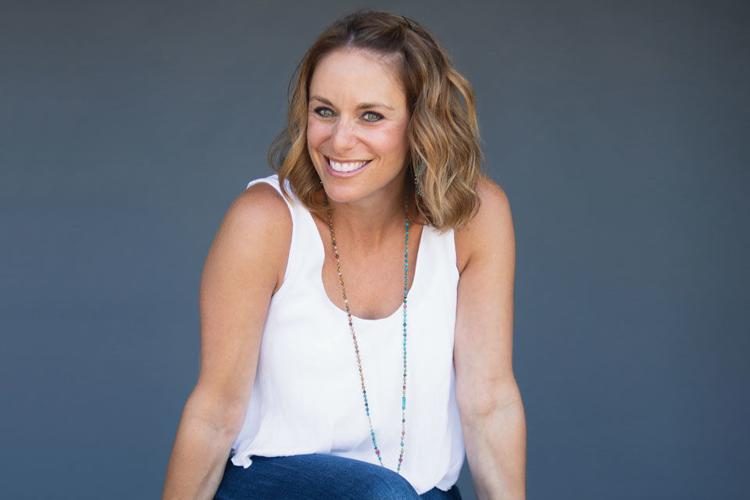 Bay Area Mindfulness and 
Therapy Center
Think of the Bay Area Mindfulness and Therapy Center as a gym for your brain. As with most gyms, the more you show up—even virtually—the better you feel.
Your personal trainer at the center is Joree Rose, a marriage and family therapist who began practicing meditation and mindfulness about 10 years ago with the guidance of masters such as Jon 
Kabat-Zinn and Bob Stahl.
Rose's down-to-earth approach includes Wine'd Down, a 90-minute evening 
session in which she guides small groups of friends through a meditation and mindfulness discussion over a glass of wine. When COVID-19 hit, she took Wine'd Down online.
"The idea with Wine'd Down is not to numb out, but to use your glass of wine to tune into your senses, bringing more awareness, presence, calm, and intention into your life," Rose says.
In addition to Wine'd Down, Rose 
provides therapy, coaching, meditations, 
and mindfulness techniques through her 
Danville practice, which she opened in 
2016. Among her free online offerings on her Journey Forward Facebook group are meditations six days a week, mindfulness tools offered four days a week, and a live Q&A on Saturdays. Podcasts from her Surviving to Thriving summit, featuring 25 meditation and mindfulness experts from all over the world, are available for purchase on her website (joreerose.com).
Her advice for dealing with stress caused by the pandemic?
"We have an opportunity to grow through this challenge," Rose says. "We can't fix it, but we can remember to breathe, to reground ourselves. If you take a breath, it will calm the brain, calm the body. Now may be a time to slow down, get intentional, and really
decide how we want to live our lives." 
mindfulnessandtherapycenter.com.
Readers' 
Picks
BARBERSHOP
Empire Barbershop, Concord, empire-barbershop.com.
We have tried so many barbershops in the past, but never experienced anything like [Empire 
Barbershop]. We have seen very professional barbers and high-quality work at this place that go beyond your expectations. We made personal connections with mostly everyone that works at Empire; [it's] as if they're like family." —Elizabeth Gonzalez, San Pablo
Runner-up // Livermore Barber Shop, Livermore, livermorebarbershop.com.
BLOWOUT BAR
The Extension and Blowout Bar, Danville, theebbar.com.
Runner-up // Salon 77 West, Danville and Pleasanton, salon77west.com.
DAY SPA
Changes Salon and Day Spa, Walnut Creek, changessalon.com.
Runner-up // The Woodhouse Day 
Spa, Walnut Creek, walnutcreek
.woodhousespas.com.
NAIL SALON
Bollinger Nail Spa, multiple locations, bollingernailsalon.com.
Runner-up // Tips N Toes Spa, San Ramon, tipsntoesspa.com.
WOMEN'S HAIR SALON
Salon 77 West, Danville and 
Pleasanton, salon77west.com.
Runner-up // Citrus Salon, Martinez, citrus-salon.com.
FACIAL
Skin Ovations, Danville, facebook.com/skinovations.
Runner-up // Changes Salon and Day Spa, Walnut Creek, changessalon.com.
ALTERNATIVE THERAPIES
Body Love Cafe, Walnut Creek, bodylovecafe.com.
We can all struggle with getting and staying healthy, and it's important to have someone truly listen to your individual needs. To me, that someone is dr. [Brandy] Zachary of Body Love Cafe, along 
with her amazing staff! They take their time 
during each visit, provide sound solutions, and, most 
importantly, always 
remind me that my needs come first. I can present 
any health-care concerns and know that brandy 
will either have the answer or will refer me to someone 
who does. Body Love Cafe 
is absolutely best in 
the Bay!" —Henry E. Mobley III, Oakland
Runners-up // Diablo Acupuncture, Lafayette, diabloacupuncture.com; and LoveBugs, Lafayette, lovebugslice.com.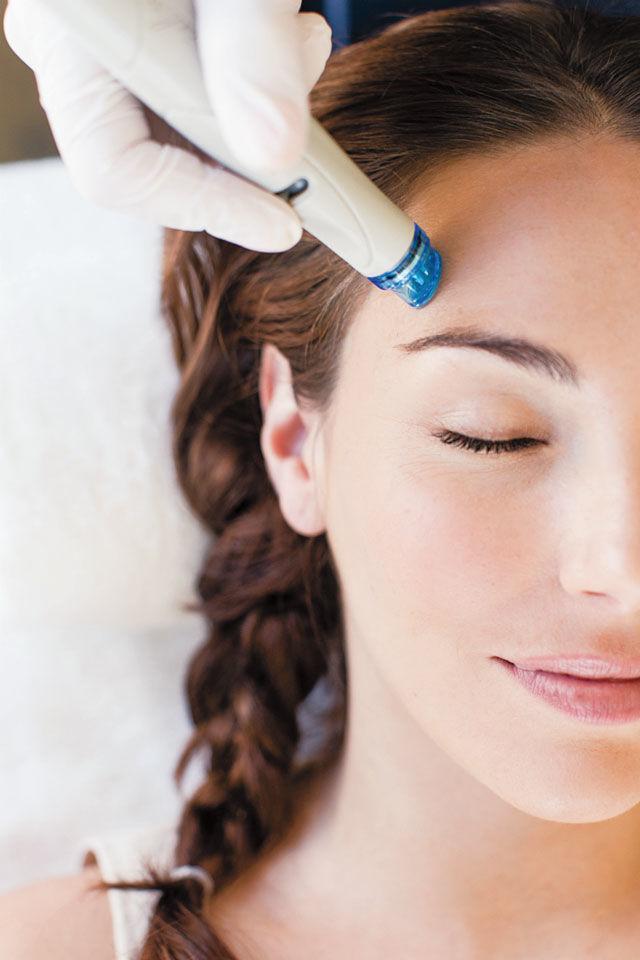 MEDICAL SPA
Encore Medspa, Walnut Creek and Pleasanton, encoremdspa.com.
Runner-up // Skin Spirit, Oakland and Walnut Creek, skinspirit.com.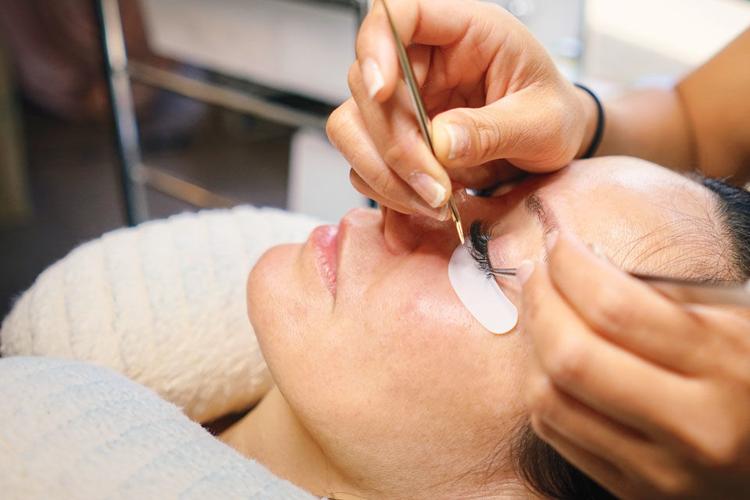 LASH AND BROW SALON
Lashify Studio, Lafayette, lashifystudio.com.
Kam has been taking care 
of my lashes at Lashify Studio for over five years. She knows exactly the 
way my lashes should 
look and pays special 
attention to my needs. 
My lashes look natural 
and age-appropriate. Her business is beautifully appointed and very clean. 
I have an appointment every three weeks, and she is always welcoming when 
I arrive, and when I leave I feel just wonderful!" —Janice Richardson, Clayton
Runner-up // The Lash Lounge, 
Oakland, Alamo, and Walnut Creek, 
thelashlounge.com.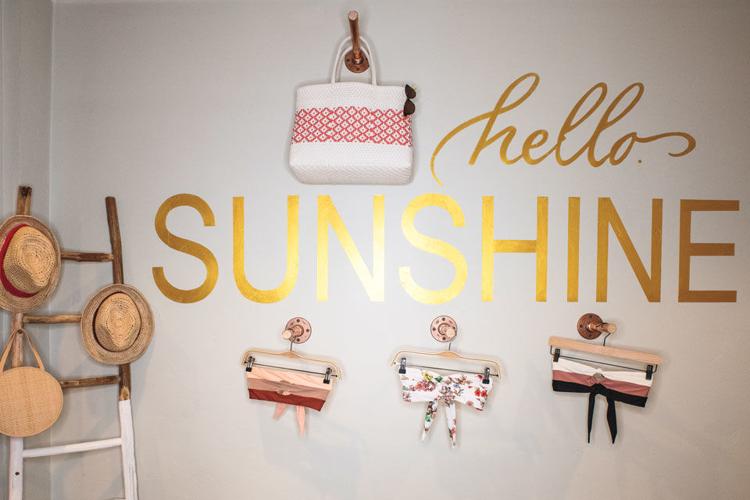 TANNING SALON
Apres Soleil, Walnut Creek, apressoleiltans.com.
Runner-up // Aurora Organic Spray Tans, Walnut Creek, auroraorganictan.com.
Editors' Pick
BEST SALON TO CHASE AWAY THE GRAY
Stem Salon, Walnut Creek
This large, airy salon in downtown Walnut Creek is a local favorite for premium hair care of all kinds—it's a top choice for everything from head-turning haircuts to glossy blowouts. But for impeccable hair color, look no further than one of Stem's most artistic color specialists. For nearly 18 years, Sheena
 Bautista has been using state-of-the art products and techniques to keep her clients' tresses looking natural, shiny, sun-kissed, and enviable. "I create tailor-made hair color for every one of my clients," says Bautista. 
"I want each of them to feel beautiful and unstoppable." stemsalon.com.
BEST PLACE TO FIX THE FLAWS
LaserAway, San Ramon
Facial hair? Regrettable tattoos? Acne scars? If you've got some bodily features that you'd like to be rid of (and, let's face it, who doesn't?), 
LaserAway, in San Ramon, is the place to go. 
Talented specialists use advanced lasers to eliminate these trouble spots; they also offer a wide range of additional skin and body treatments, including CoolSculpting and Botox. 
With its convenient location in City Center 
Bishop Ranch, LaserAway makes it easy to book a quick lunchtime refresh. (There are 
also other East Bay locations.) laseraway.com. 

BEST SPOT TO ADD A FINE POLISH
Saunders and James, Oakland
Saunders and James—a chic nail 
salon in Rockridge—held its grand
opening in February, just weeks 
before shelter-in-place took effect.
 Luckily, Diablo visited a few times
 before the shutdown to see why 
salon founder Michelle Saunders 
James is such an in-demand manicurist. 
Saunders James, a Bay Area native who spent 
the past 12 years in Los Angeles tending the 
nails of celebs like Pink, Kate Beckinsale, and 
Mandy Moore, provides an extensive menu of 
services. Her laser-sharp precision and eye for color distinguish her manicures, which are 
remarkably long-lasting. "It's about a clean, 
elegant aesthetic," says Saunders James. "You wouldn't come here if you wanted, say, 
Cardi B nails. Nails don't have to be elaborate 
to look great." saundersandjames.com.
BEST HOUSE OF WAXING
LunchboxWax, Walnut Creek
LunchboxWax, an appealing salon located in the Orchards at Walnut Creek, makes the often-dreaded process of waxing painless, comfortable, and—dare we say?—almost fun. You can get your eyebrows shaped in 30 minutes, your lip area tidied up in 15, and your legs 
defuzzed in 45. The comprehensive services 
menu offers an education in itself, listing body
parts that many of us never would have
considered waxing before. LunchboxWax has additional locations in Concord and 
Brentwood. lunchboxwax.com/walnut-creek.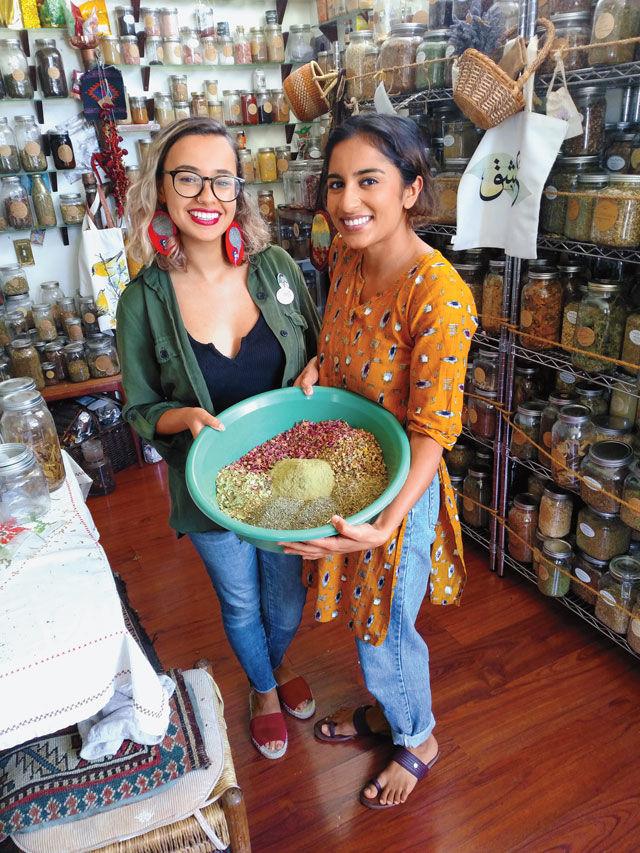 MOST CHARMING APOTHECARY
Alembique, Berkeley
Old World meets New Age at this extraordinary apothecary, located a block from the lively 
shopping district along Berkeley's Fourth Street. Filled to the brim with botanical and mineral products, this small shop feels like a 
throwback to an earlier, simpler era. It's 
a resource for all-natural soaps, teas, spices, 
plant oils, and more, most of which 
are organic, local, and wild-harvested. 
Alembique's personable owner, Babak Nahid, 
is always happy to help visitors navigate their way through the shop's many offerings, which include regular classes and workshops on 
making your own products. alembique.com.