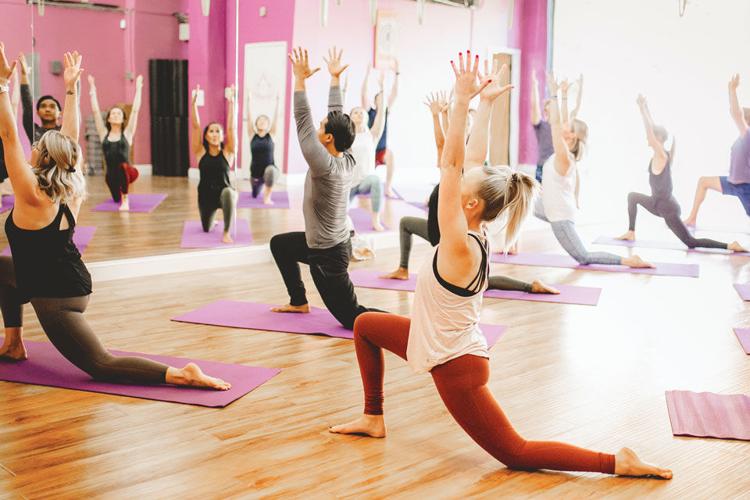 Spotlight: Most Inspiring East Bay Olympian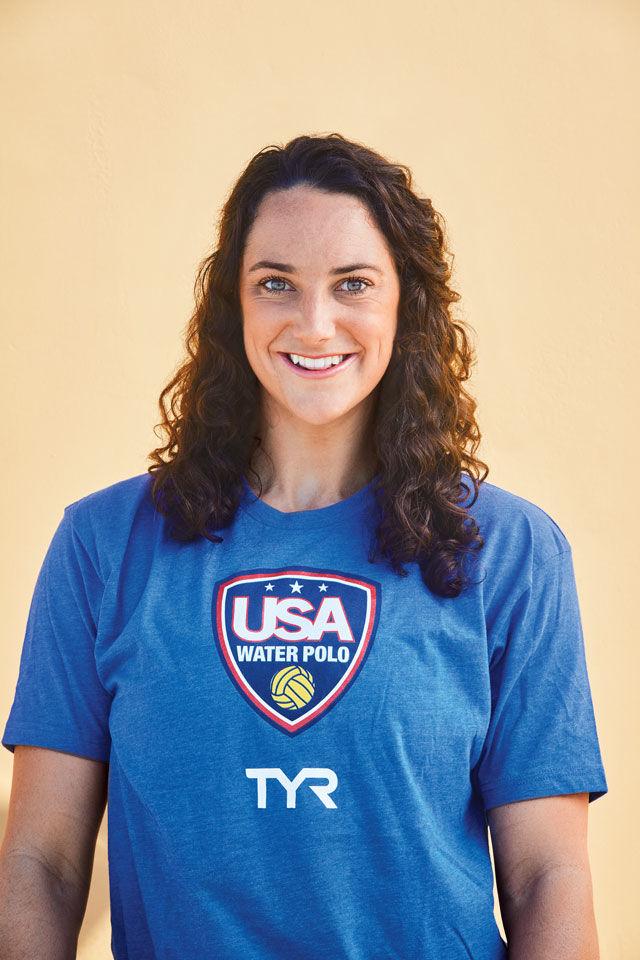 Maggie Steffens
At age 16, when most of us were just figuring out how to merge onto the freeway, Maggie Steffens was on the U.S. Olympic water polo team.
That was 11 years ago, and Steffens had her sights set on her third Olympic trip—and third gold medal—this summer, but the Monte Vista grad, like so many others, has had her dream deferred.
"I knew postponing the Olympics was the right thing to do," she says, "but that's not to say it didn't affect me and my teammates. I definitely went through an emotional roller coaster."
But it didn't take long for Steffens, named the best women's water polo 
player in the world in 2018 by Swimming World, to get back on track.
"We still have our teammates and coaches," she says, "and keeping them in mind helps me stay focused and motivated. Each day, I have a routine to keep my body healthy and strong, whether it's running, biking, lifting, or yoga."
Steffens has always been a hard worker. This is one reason she's survived in the rough-and-tumble world of water polo, which includes so much 
underwater physicality that players wear two swimsuits, in case one gets torn off.
Adam Krikorian, her coach with Team USA, has no concerns about her staying in shape until she can compete again. "Her work ethic and dedication set her apart," he says. "She's a professional in terms of taking care of her body."
The always-positive Steffens is already thinking about 2021. "The Games are still on, our dreams are still on, and the team is still on," she says. "The Olympics are just a different date."
Readers' 
Picks
GYM/SPORTS CLUB
Bay Club, Walnut Creek and Pleasanton, bayclubs.com/east-bay-campus.
I've been a member for 
about 12 years. The Bay 
Club recently bought this 
[Walnut Ceek] location, and the changes I've seen are amazing. The gym is 
the most welcoming 
place—they have amazing 
classes and trainers and 
a full spa with advanced 
skincare and services. Every 
department reflects the most down-to-earth staff. It's truly a beautiful 
property and becomes a second home for most." —Emma Simoes, Alamo
Runner-up // Forma Gym, Walnut Creek, formagym.com.
YOGA STUDIO
Joya, multiple locations, joyayoga.com.
Runner-up // Just Be Yoga, Danville and Walnut Creek, myjustbeyoga.com.
CYCLING STUDIO
Joya, multiple locations, joyayoga.com.
Runner-up // StarCycle, Danville, 
starcycleride.com/studios/danville-ca.
PILATES/BARRE STUDIO
The Bar Method, multiple locations, barmethod.com.
Runner-up // The Dailey Method, multiple locations, thedaileymethod.com.
DANCE STUDIO
Funkmode, Concord, funkmode.com.
Funkmode is the best dance studio, not only because they teach some of the most fun choreography. They make you sweat, especially in their Adult Move! classes. The dance instructors are always full of energy and make sure that you have fun in a safe and inclusive space. It is quite empowering to dance with the Funkmode family/community!" —Elise Magno, San Ramon
Runners-up // Joy in Motion, Moraga, 
joyinmotiondance.org; and The Next Step Dance Studio, Blackhawk and Danville, 
nextstepdance.com.
OTHER FITNESS STUDIO
Orangetheory Fitness, multiple locations, orangetheoryfitness.com.
Runner-up // Omni Fight Club, multiple 
locations, omnifightclub.com.
BOOT CAMP
Baby Boot Camp, multiple locations, momleta.com.
Baby Boot Camp is a great community not only for fitness, but for motherhood as well. It allows moms to come together for a great outdoor workout, but also gives us a place to vent, share ideas, and give support through the journey of motherhood." —Courtney Taylor, Orinda
Runner-up // P2P Transformation 
Center, Concord and Pleasanton, p2ptransformationcenter.com.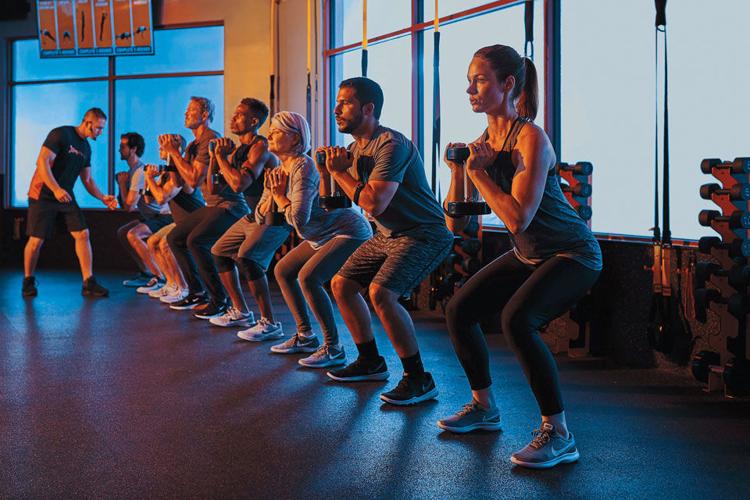 FITNESS TREND
Orangetheory Fitness, multiple 
locations, orangetheoryfitness.com.
Runner-up // Diablo Barbell, Concord, 
diablo-barbell.com.
TRAIL
Iron Horse Regional Trail, multiple locations, ebparks.org.
Runner-up // Lafayette Reservoir Rim Trail, 
Lafayette, ebmud.com.
POOL
Bay Club, Walnut Creek, bayclubs.com/east-bay-campus.
Runner-up // Clarke Memorial Swim Center, Walnut Creek, walnut-creek.org.
PUBLIC GOLF COURSE
Boundary Oak Golf Course, Walnut Creek, playboundaryoak.com.
Runner-up // Diablo Creek Golf Course, Concord, diablocreekgc.com.
Editors' Pick
BEST VIRTUAL EXERCISE CLASS
The Catalyst Fitness, Concord
When the Bay Area was ordered to shelter in
place, Anya Litvinova, owner of the Catalyst Fitness, started recording online classes. 
Specializing in yoga and barre and incorporating TRX and weights equipment, the 
Catalyst Fitness moved to a virtual Zoom platform. "There is still that sense of community,"
says Litvinova, who teaches the majority of 
the daily classes, which include power yoga,
 TRX fusion, and other workouts that require 
no equipment. There is also an online library of 
prerecorded content for members. "The live classes are so neat," says Litvinova, "seeing
 everyone's faces, and just knowing that we are all in this together." thecatalystfitness.com.
MOST CHALLENGING WATER YOGA EXPERIENCE
SUP Yoga at Mike's Paddle, Alameda
Vinyasa, yin, Bikram, kundalini—the list goes on. While there are so many different kinds of yoga to try, turn to Mike's Paddle for a uniquely challenging practice. Stand-up paddleboard (SUP) yoga is done in calm waters, where yogis and yoginis have the opportunity to breathe fresh air and bask in the sun while going into downward-facing dog or perfecting their headstand. Mike's Paddle teaches its classes on Alameda's Ballena Bay and will provide all equipment, although it is recommended that students have an intro to SUP before diving in. mikespaddle.com.
BEST STRESS-BUSTING WORKOUT
Dae Han Martial Arts Center, 
Martinez
Looking to alleviate anxiety over 
COVID-19? Dae Han Martial Arts 
Center in Martinez has got you covered. 
Owners Joon Tae Kim and Nadya Kim, a
husband-and-wife team, have provided an 
outlet for stress and a space for mindfulness and fitness since 2006. "[We] created
Dae Han Martial Arts Center to share the 
traditional life-changing philosophy behind tae kwon do: courtesy, integrity, perseverance, self-control, and indomitable spirit,"
explains Nadya, who credits her ability to be a
hard worker (and so much more) to tae kwon 
do. The studio has classes and trainings for all ages, levels, and physical abilities—and has even switched over to Zoom. dhmaa.com.

BEST AMATEUR SPORTS GROUP
Bay Area Disc Association (BADA), multiple locations
While the East Bay is filled with ways for recreational athletes to compete, the nonprofit Bay Area Disc Association (BADA) stands out as one of the most exciting. Ultimate Frisbee, a low-contact team sport played with flying discs, is fun for all ages and skill levels. Known for its emphasis on inclusivity and community, BADA gives its members a platform to interact; develop skills; and play in tournaments, clinics, and camps. The organization—which recently celebrated its 10th anniversary—is present all over the Bay Area, including in East Bay outfits such as the Alameda Beach League, the Contra Costa Ultimate League, and the East Bay Club Summer League. Youth leagues and camps also exist for those hoping to play at a young age. bayareadisc.org.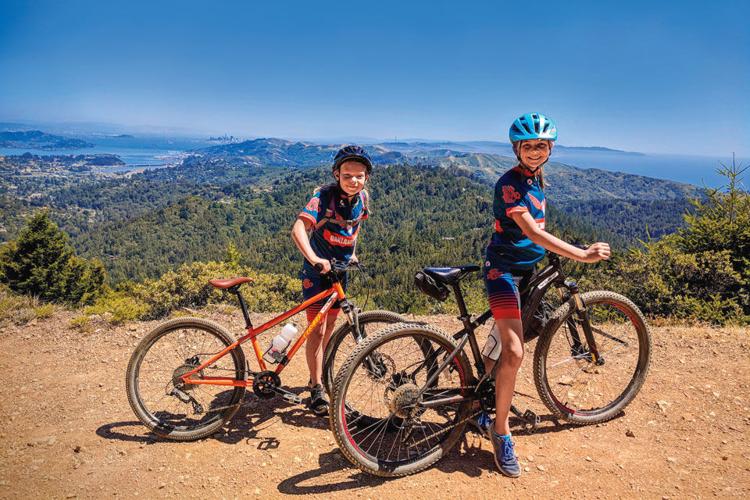 [By the Numbers]
BEST FOR-FUN FITNESS GROUP
Oakland DEVO, Oakland
6 Number of months in the club's season, typically from January through the end of May. During this time, the noncompetitive mountain biking club focuses on fun for its young athletes by going on weekly 
bike rides.
82 Kids, all 6th through 12th graders, were part of the club during the 2019–2020 season. This term was cut short due to COVID-19.
$100 Price of team membership fee, which covers coaching at practices and a mountain bike and parts, among other things. Financial aid and scholarships are available.
2016 Year the club was started. Since then, Oakland DEVO has given participants a chance to have fun while being active at the same time. oaklanddevo.com.