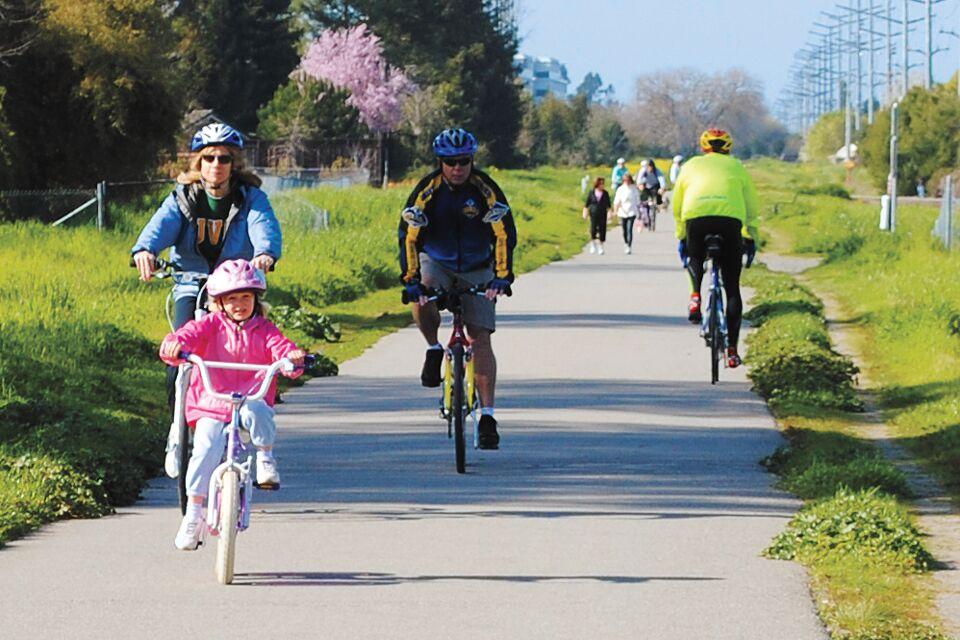 FITNESS
An Active Body
Exercise happens to be one of the best defenses against 
aging. Physical activity preserves heart health, prevents cognitive 
decline, strengthens bones and muscles, and reduces the risk of disease. Here are five workouts to stay healthier for longer.
TRY HIGH-INTENSITY INTERVAL TRAINING (HIIT)
High-intensity interval training is not much of a time commitment, but for that short time, you'll give it all you've got. A HIIT workout is 
repeated, all-out bouts of exercises with periods of recovery. This vigorous activity helps stimulate increased cell growth and works to prevent cell death, which is what can lead to wrinkles, gray hair, disease, and cognitive decline.
To mix HIIT into your routine, go to some local studios. Pleasanton's HIIT Factory has group classes incorporating both cardio and weights. For a different kind of HIIT workout, 
try kickboxing at KickHouse in Walnut Creek. 
hittitnow.com, thekickhouse.com.
GET AEROBIC EXERCISE
Aerobic exercise is all about endurance. Through constant movement, the heart, 
cardiovascular system, muscles, and bones are strengthened. Examples of aerobic activities 
include swimming, cycling, or running.
In the East Bay, get outside to enjoy these workouts. Swim some laps at Clarke 
Memorial Swim Center in Walnut Creek, or jog or bike along the Iron Horse Regional 
Trail, which spans 32 miles from Concord to Pleasanton. walnut-creek.org, ebparks.org.
DO STRENGTH TRAINING
Strength training also has antiaging effects on the body. Lifting weights or doing push-ups helps reduce muscle loss. Through maintaining muscle strength, your metabolism will be faster and your mind will benefit.
Find a gym with plenty of weight options. Forma Gym in Walnut Creek provides an array of equipment. Or, go with a personal trainer if you want guidance. Lafayette's
Gillham Fitness gives both in-person and virtual 
one-on-one sessions. formagym.com, gillhamfitness.com.
INCLUDE REACTION TRAINING
Exercise can also keep the mind nimble. The best workouts for this are reaction-based, like paddle sports and dance, which affect the region of the brain that controls memory, learning, and balance.
Book a tennis court at Lifetime Activities in Walnut 
Creek. Or try dancing at the new Vibe Dance Studio in Martinez, which offers a variety of classes—including 
hip-hop and jazz sessions, ballroom dancing, and more. lifetimeactivities.com, vibe-dance.com.
PRACTICE YOGA
A frequent yoga practice can reduce anxiety, improve strength, heal injuries, prevent osteoporosis and muscle degeneration, and ease arthritis symptoms. Also, yoga can help keep your body from shrinking by correcting imbalances in the spine and promoting good posture.
Head to one of the two locations of Left Coast Power Yoga in Oakland. They have it all: vinyasa, Ashtanga, and even HIIT yoga. If you prefer to stay on your mat at home, check out Hella Yoga Berkeley, a virtual fitness community offering Bikram, yin, and more. leftcoastpoweryoga
.com, hellayogaberkeley.com. —Gabby Vanacore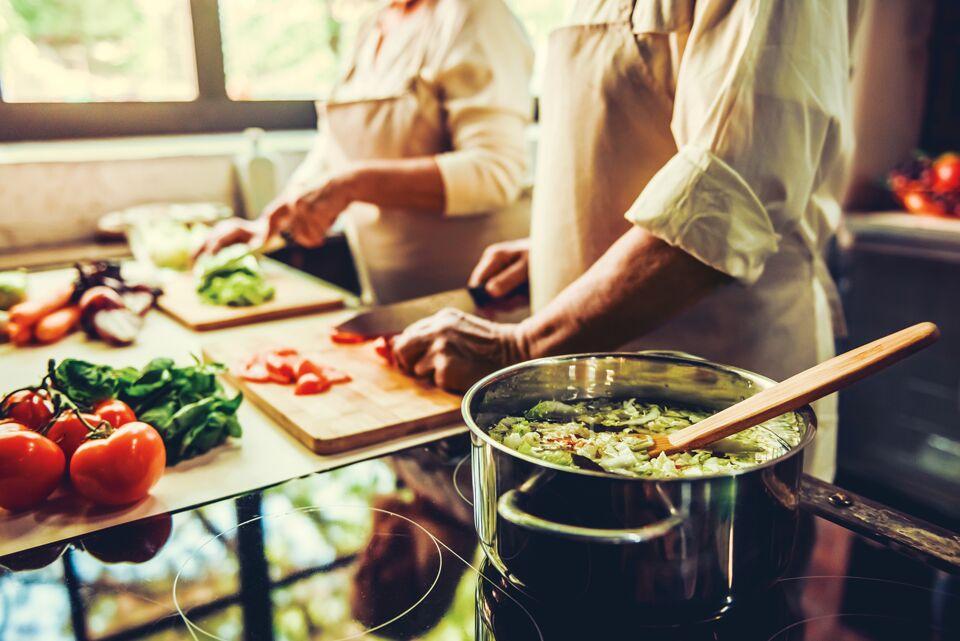 NUTRITION
A Healthy Diet
There may be no more powerful weapon
 than good nutrition in our efforts to 
live better, longer. Following a sensible 
diet, developing good eating habits, and 
taking pleasure in sharing food are 
essential components of lifelong health.
EAT SMART
As we age, we often need to make modifications to our diets to maintain optimal health and to prevent conditions from 
developing or worsening. Whether you want to cut cholesterol, control high blood pressure, improve brain health, or prevent heart disease, there's a diet for you, with the TLC, DASH, MIND, and Mediterranean diets
among the best known. While each of these programs was developed to address a particular issue, they share the same basic guidelines: Avoid added sugar, refined oils, refined grains, and highly processed foods, and eat red meat only occasionally. Include a variety of vegetables, fruits, whole grains, and legumes, as well as 
moderate amounts of dairy, poultry, fish, and eggs. And get your "good" fats from olive oil, nuts, and seeds. The USDA offers nutritional tips for aging individuals. 
nutrition.gov.
In addition, nutritionists advise seeking organic, 
seasonal, and locally sourced foods, which are easily 
accessible today through the area's many farmers 
markets. Berkeley's own Michael Pollan, who is widely 
known for writing about our relationship with what 
we eat, has coined what may be the most succinct nutritional advice for healthy aging: "Eat food, not too much, mostly plants."
UNDERSTAND SUPERFOODS AND 
SUPPLEMENTS
So-called superfoods are packed with vital nutrients, making them a favorite of dietitians and nutritionists. Berries fall under this "nutrient-dense" label, especially
acai fruit, which is even richer in antioxidants than cranberries, raspberries, blackberries, strawberries, and
 blueberries. Fish like salmon and mackerel are considered
"super" because of their high concentration of omega 3 fatty acids. Check the Centers for Disease Control and Prevention's website for a list of "powerhouse fruits and vegetables." cdc.gov.
Experts agree that we should get our vitamins and 
minerals from food sources first. However, the absorption 
of some nutrients, like the calcium present in leafy greens, needs vitamin D's help. The National Institutes of Health also recommends that those over 50 take a B12 supplement. Consult the Office of Dietary Supplements 
website to make sure that the supplement you choose is compatible with any medications you are 
taking. ods.od.nih.gov.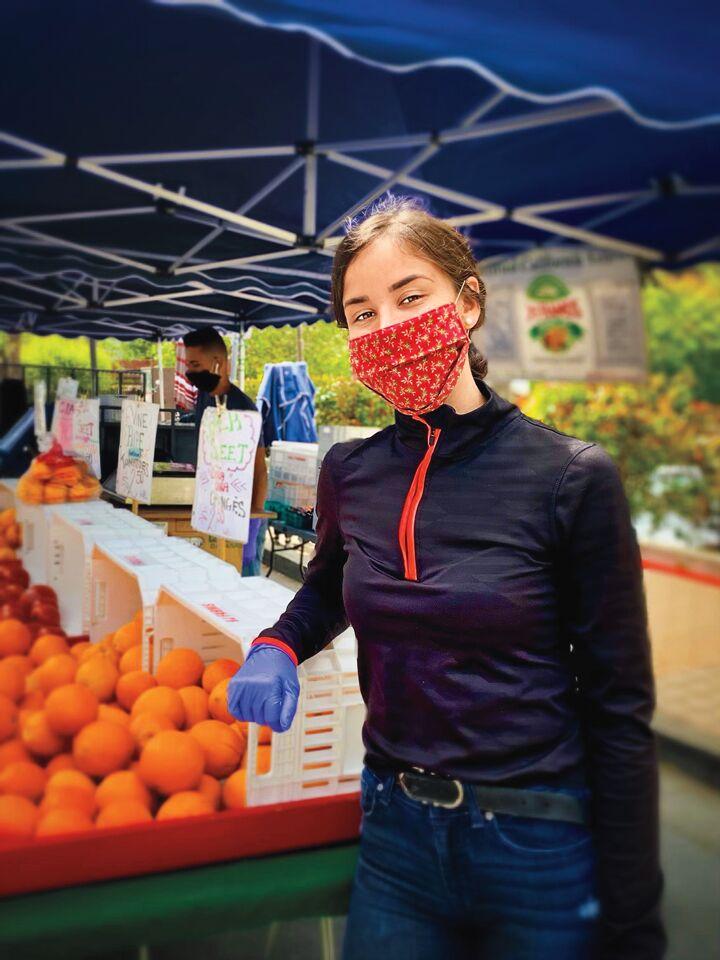 ‌DEVELOP GOOD HABITS
Research bears out the benefits of the advice we all learned as children: Have a hearty breakfast, stop eating before you feel full, and skip junk foods. Nutritionists also recommend paying attention to your circadian rhythms (the physical, mental, and behavioral changes you go through in a 24-hour cycle). Going to bed and having meals at the same time from day to day supports the body's immune system, is beneficial for 
digestion, and helps regulate blood sugar.
SHARE AND ENJOY
An important aspect of eating healthfully is cooking and enjoying food with others. One remarkable example of this can be found in Hong Kong, which has the world's highest life expectancy: 82.9 years for men, 88 for women. People there tend to eat a balance of high-fiber carbs, vegetables, and proteins, but they also share meals family-style and make food a social focus. Taking pleasure in food and good company fosters healthy 
social connections—another key component of longevity. —Jennie Orvino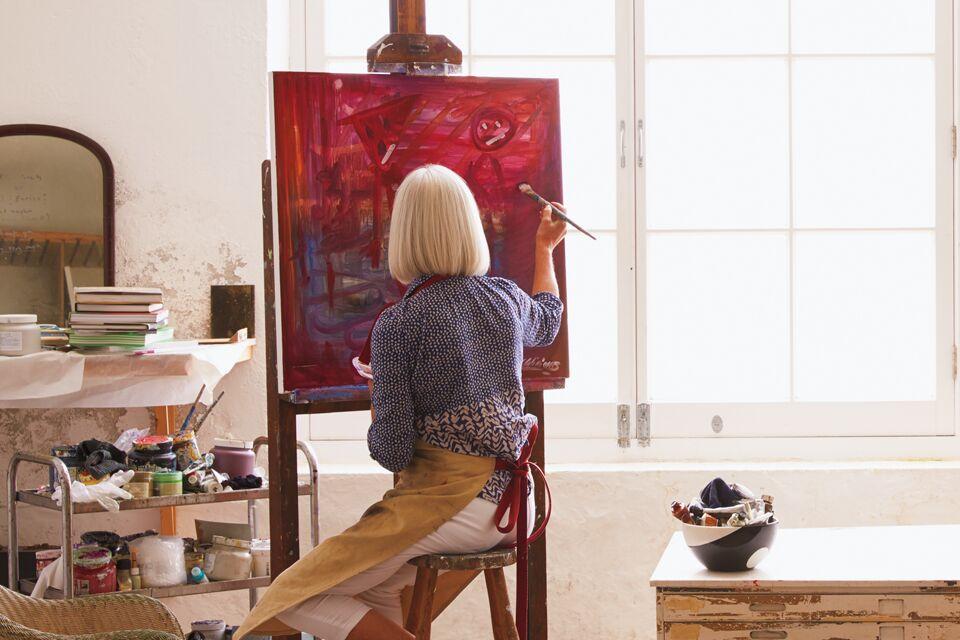 MIND
A Sharp Brain
When it comes to aging, your mind matters. The mind and body are inextricably linked, so find ways to keep your brain sharp, your stress low, and your sense of joy intact.

TRAIN YOUR BRAIN
To keep your mind sharp, experts advise doing complex mental tasks. Fun, brain-boosting challenges are at your fingertips with an app called BrainHQ, developed by a team of neuroscientists in the Bay Area. As you complete on-screen challenges—spotting one distinctive bird within a flock, say, or tracking moving 
vehicles—you'll be rewiring your brain and sharpening cognitive strength. brainhq.com.
Another way to keep your gray matter in top condition: new skill-building activities. Learn to paint or create mixed-media art, play a musical instrument, or repair a bicycle. For a
 selection of classes, check out Richmond Art Center, Rebel Art School in Walnut Creek, or the Crucible in Oakland. richmondartcenter.org, rebelartschool.com, thecrucible.org.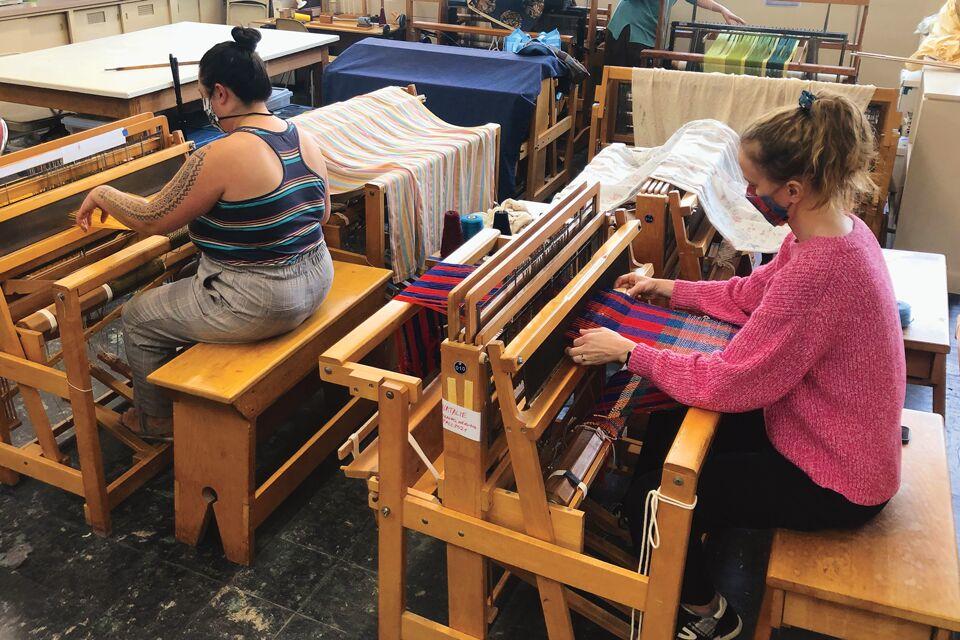 OM YOUR WAY TO VIBRANCY
Research shows that meditation can calm your mind and reduce depression—but could it also slow physical aging? It appears that meditation actually prompts positive changes in our cells.
As our body cells divide and replenish themselves, the telomeres—protective caps on the ends of our chromosomes—get frayed. This is a key cause of aging, making us vulnerable to diseases, wrinkling, and our hair turning white.
But Nobel Prize–winning UC Berkeley biologists Elizabeth Blackburn and Carol Greider discovered an enzyme that renews telomeres, which they named telomerase, a breakthrough in our understanding of aging. Then Blackburn and Elissa Epel (codirector of UCSF's Aging, 
Metabolism, and Emotion Center) found 
that telomerase responds to our thoughts and emotions. Studies have now shown that stress-busting techniques like mindfulness meditation boost telomerase activity, helping to slow aging.
To practice meditation, visit the East Bay Meditation Center in Oakland, which offers both in-person and 
online sessions. Just Be Yoga in Danville has livestream 
meditation, and Claudia Florian-McCaffrey in Walnut Creek teaches meditation classes. eastbaymeditation.org, 
myjustbeyoga.com, claudiadanceyoga.com.
DON'T ACT YOUR AGE
Science suggests that there might be truth to the adage "You're only as old as you feel."
In a 1979 study, Harvard psychologist Ellen J. Langer took eight elderly men to a retreat designed to replicate the year 1959. They lived as they had 20 years earlier—watching Ed Sullivan, listening to Perry Como on the 
radio, and talking about Castro's advance in Cuba in 
the present tense. After one week, the men had measured 
improvements in their memory, strength, joint flexibility, 
dexterity, and cognitive abilities. Their arthritis diminished, their vision improved, and even their appearance became more youthful, as measured by before and after photos. Since this landmark "counterclockwise" study, the findings have been replicated by other researchers.
So, connect with your inner kid. Head to a trampoline park like Rockin' Jump in Dublin. Relive your roller disco days at Paradise Skate in Antioch. Treat yourself to some comic books at the Escapist in Berkeley. rockinjump.com, paradiseskate.com, escapistcomics.com. —Kimberly Olson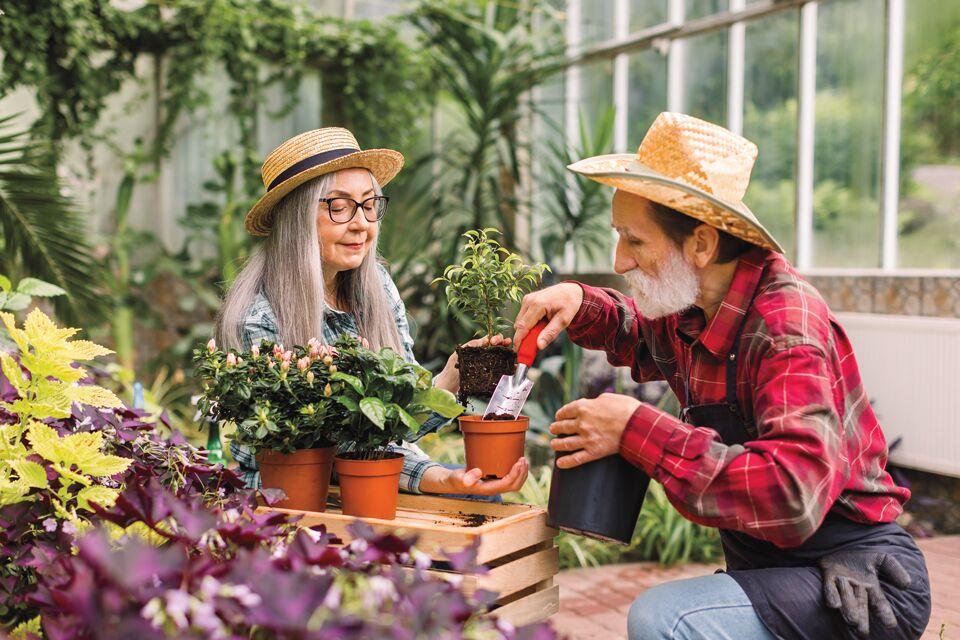 SOCIAL LIFE
An Emotional Support System
Providing a sense of belonging and 
support, friendships of all kinds enrich our lives. They may also extend them.
Studies have shown that being socially
 connected can boost cognitive and 
cardiovascular health, relieve stress, and increase longevity. Socializing also helps fend off loneliness, which is associated with a host of ailments including poor mental health, dementia, and early death.
Here are ways to engage with our 
East Bay community—across the street, across an internet connection, across generations, and across species.
BRIDGE GENERATIONS
Engaging in activities with folks of all ages helps broaden your social networks and sense of perspective. Consider participating in regularly scheduled parks cleanups at Martin Luther King Jr. Regional Shoreline in Oakland and Robert W. Crown Memorial State Beach in Alameda. ebparks.org.
Strike up phone friendships with seniors through Friendly Caller programs offered by Meals on Wheels Diablo 
Region and Meals on Wheels West Contra Costa County. mowdiabloregion.org, wccmow.com.
Volunteering at the local library is another way to forge new connections while also giving back. Volunteers at Berkeley Public Library provide literacy tutoring to adults, via Zoom; Contra Costa County Library has similar opportunities. berkeleypubliclibrary.org, ccclib.org/volunteer.
BOND OVER COMMON INTERESTS
Explore the natural world with others through the Livermore
 Area Recreation and Park District's weekend nature 
programs, which include nature walks, wildlife talks, and more. Or join the California Native Plant Society East Bay on a local field trip or volunteer at the organization's nursery 
at Tilden Park. larpd.org, ebcnps.org.
Share your interest in creative pursuits with like-minded 
people by reading and writing in community. Join an 
online meetup hosted by the San Francisco– and Berkeley-
based Writing Salon, or take part in silent reading and discussions (online and in person) with the Silent Book Club's Oakland chapters. writingsalons.com, facebook
.com/groups/SilentBookClubOakland.
If the visual arts are more your style, join a plein air painting group hosted by Walnut Creek–based California Watercolor Association, the El Cerrito Art Association, 
or Contra Costa Plein Air. californiawatercolor.org, 
elcerritoart.org.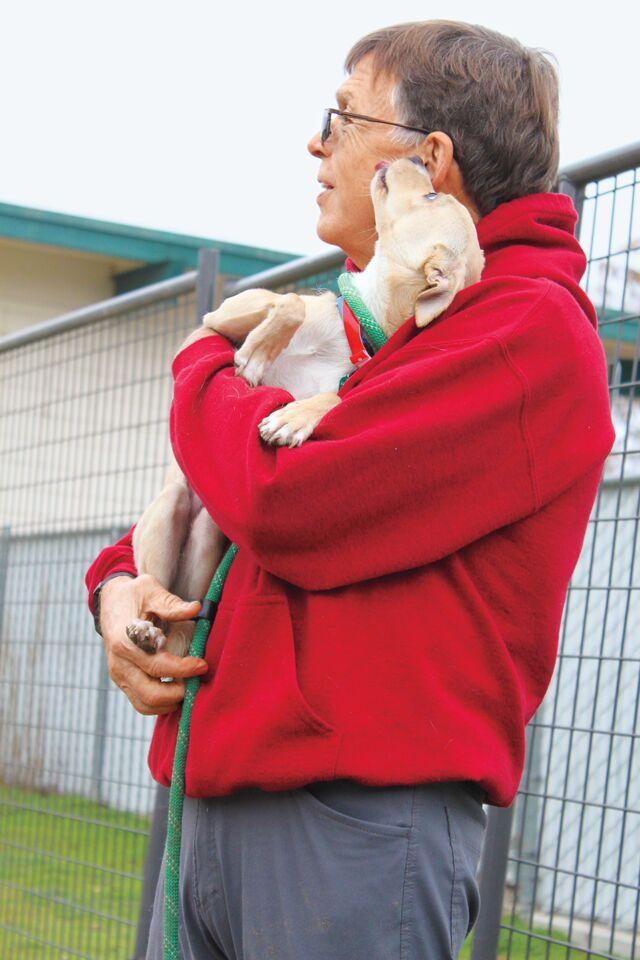 FIND A FOUR-LEGGED FRIEND
Many organizations provide pet adoption and fostering services, including the East Bay SPCA (Oakland and Dublin), the Berkeley 
Humane Society, Tony La Russa's Animal 
Rescue Foundation (Walnut Creek), and 
Valley Humane Society (Pleasanton). east
bayspca.org. berkeleyhumane.org, arflife
.org, valleyhumane.org.
Give your pup a playdate, and meet
fellow animal lovers while you're at it.
Popular parks with off-leash areas include Point Isabel Regional Shoreline (Richmond) and Paso Nogal Park (Pleasant Hill).
NETWORK WITH FELLOW PROS
Join a professional or alumni association, many of which offer social events. The American Association of University Women has a local branch, the Contra Costa County
 Bar Association hosts hikes and bike rides,
 and the United Nations Association of the 
United States of America East Bay Chapter 
supports the work of the United Nations. westcontracosta-ca.aauw.net, cccba.org, unausaeastbay.org. —Melanie Anderson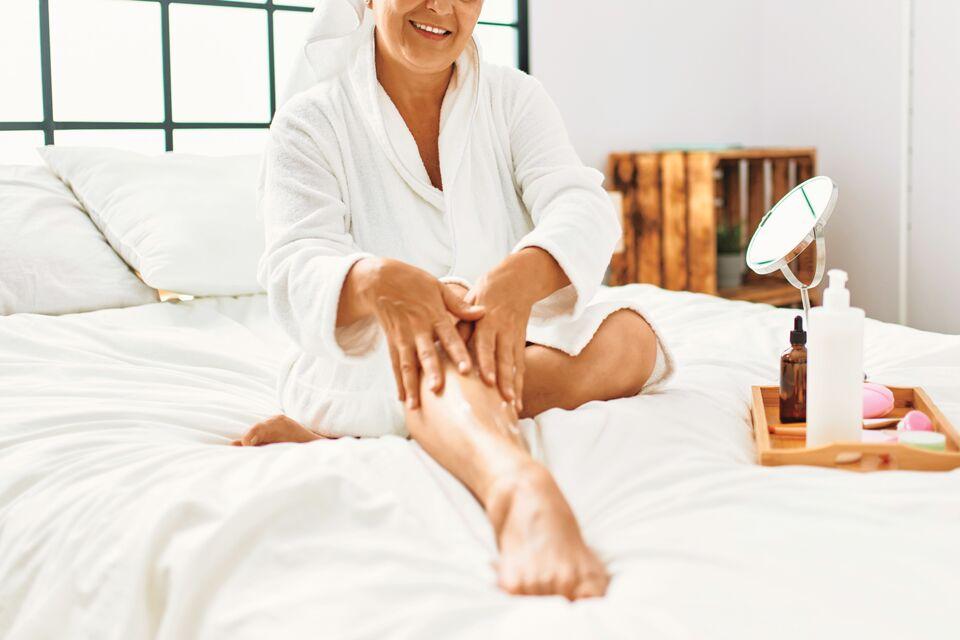 BEAUTY
A Radiant Look
The quest to maintain a youthful
 appearance is one of our most primal desires. Women 
(in particular) have always sought out products to reduce the signs of aging, but today the options for age-defying beauty treatments are dizzying. Here are a few of the most in-demand offerings available in our region.
START WITH SKINCARE
Before rushing down the path of injectables—or cosmetic surgery—dermatologists recommend reviewing your skincare. The four must-haves? A retinoid, vitamin C serum, moisturizer, 
and sunscreen. Look to local companies for eco-friendly options. Concord's Earth Tu Face has a Glow Tonic that brightens skin with 
vitamin C and geranium. Berkeley's Biossance offers sustainably sourced squalane, a powerful moisturizer and antioxidant, and Berkeley's 
Marie Veronique sells a superior Everyday 
Coverage Tinted Sunscreen. earthtuface.com,
 biossance.com, marieveronique.com.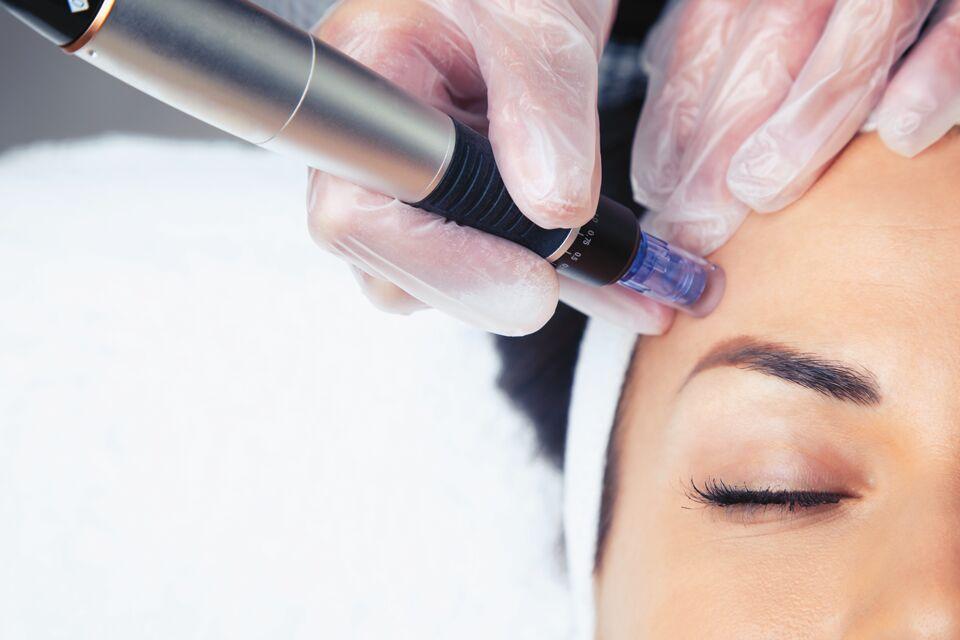 INJECTABLES AND MORE
What's better than Botox? Revance's DAXI 
(daxibotulinumtoxinA for injection) might be the ticket. A brand-new injectable for smoother 
skin, DAXI (which is still awaiting FDA 
approval) promises to last six months, compared 
to Botox's three to four.
Hyaluronic acid–based dermal fillers, which
 add fullness to the face, have been around for 
years; the brand leaders are Juvéderm and 
Restylane. Newer to the market is RHA (resilient hyaluronic acid), which creates volume and lasts up to 18 months.
For rebuilding collagen, microneedling is a popular treatment. Fine needles puncture the
skin, sending radio frequency energy into 
the microwounds and causing the skin to 
thicken and tighten as it repairs itself.
East Bay providers offering a range of injectables and microneedling treatments include Allure Rejuvenation Center and Encore Medspa. allurerejuvenationcenter.com,
 encoremdspa.com.
LASERS AND LIFTS TO GO
Traditional laser treatments are ablative—meaning 
that they rejuvenate the skin by removing its outer layers—but lengthy recovery times can be off-putting. Some newer lasers are achieving great results with less downtime. The Halo laser combines ablative and nonablative wavelengths to stimulate collagen production while also improving the appearance of the skin's surface. Tetra Cool Peel CO2 is a fractional ablative laser that tightens the skin, treating wrinkles and age spots with minimal downtime. Clear and Brilliant and MOXI are two gentler lasers that treat early signs of aging and sun damage.
If you're looking for a full face-lift but are not ready for surgery, a PDO (polydioxanone) thread face-lift might be the answer. Biodegradable threads are inserted under the skin and then pulled to lift the face. This procedure is completed in less than an hour; results can last 18 months. For a less invasive lift, Ultherapy uses ultrasound to stimulate collagen, tightening skin on the face and neck with zero downtime; results last one or two years on average.
Local laser experts include Alamo's Advanced 
Laser and Skin Care Center and San Ramon's LaserAway. 
alamoderm.com, laseraway.com. —Hannah Craddick