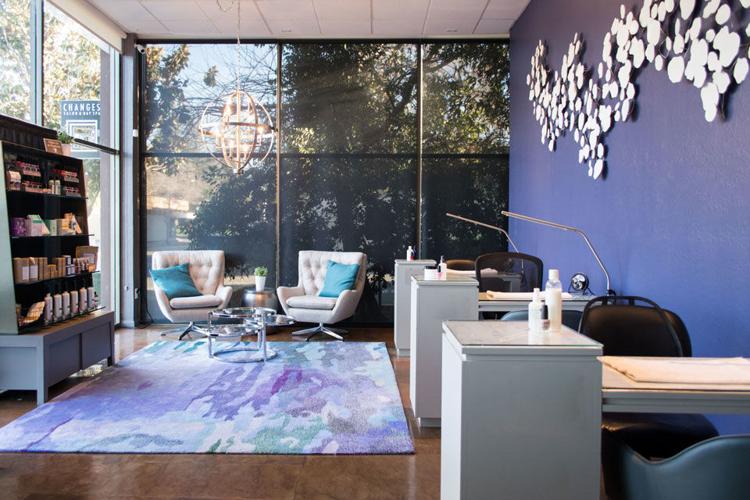 Fans of the expert hair care at Walnut Creek's Changes Salon and Day Spa—a perennial winner of Diablo's Best of the East Bay readers' picks—can now breathe a sigh of relief. As of Wednesday, June 17, the salon is back in business (for hair services only—but that still comes as welcome news to its many patrons dying for a touch-up, full color, haircut, and some general TLC).
Says Bonnie Waters, president of Changes, "We reopened three months to the day from when we closed for the shutdown, and we're so excited to see our clients again. There's been a pent-up demand for hair care, so we're making sure we're doing everything correctly, following all the protocols. It's been quite a journey, but we're looking forward to next steps!"
With services gradually opening up in our community, it's important to remember that many health and safety rules are still in place. Here's a look at what you can expect when you book an appointment for hair care at Changes:
MASKS

It is required that all clients and service providers wear masks at all times while in the space.
DISTANCE

In order to limit congregating in the salon space, all clients will be asked to wait outside until checking in for their appointment.
TEMPERATURE AND HYGIENE
At the salon's Screening Station, clients will have their temperature taken and be asked to sanitize and sign a safety waiver. All service providers will disinfect their station and chairs between every guest and during the service as needed. All surfaces and handles will be disinfected continually throughout the day by a member of staff.
INTERACTIONS

The beverage bar will be closed to limit touch points and mask removal. Should the appointment require use of the shampoo bowl, a clean, dry towel will be placed over the eyes to cover them as the stylist works. All retail shopping will be done with the assistance and handling of a member of staff. In order to limit points of contact, the salon encourages paying with a credit card and will not be providing cash back; clients should bring cash or a check with them if they would like to tip the stylist directly.

FEE

Changes will add a COVID-19 charge of $3 to each visit that will be used to provide and maintain a safe environment.
To learn more about these protocols, click here.
To make an appointment, sign up for the salon's waitlist at changessalon.com.