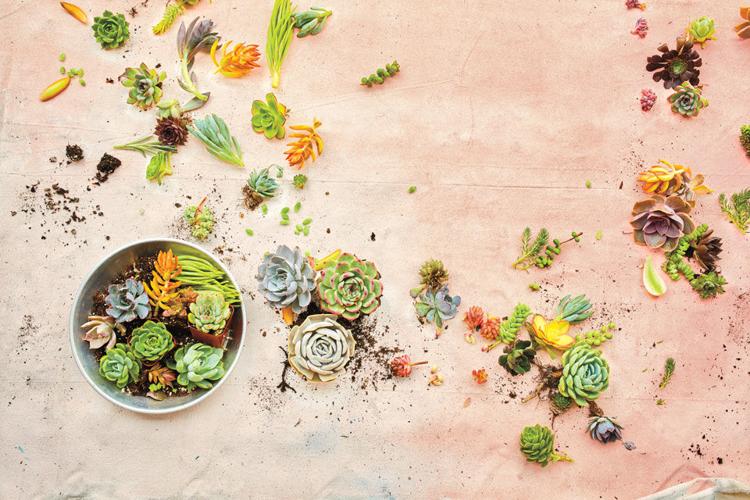 An exotic and rejuvenating 
vacation—or at least time spent in a beautiful location that feels like a relaxing getaway—is closer than you might think. As home increasingly becomes a safe haven, expanding your living space, especially into the outdoors, is more essential than ever.
Creating a gorgeous garden oasis in your backyard or on your patio doesn't have to be a professionally designed project that takes months to execute. Small Garden Style, a recent book coauthored by Danville native Jennifer Blaise Kramer and Santa Barbara landscape designer Isa Hendry Eaton, offers a step-by-step guide to devising outdoor rooms and container gardens, no matter your level of expertise.
"This book is for everyone," says Blaise Kramer. "We wanted the pages to feel like they could translate to a patio in Brooklyn 
or a balcony in Boston as much as they could to a big house in the East Bay."
The first step is establishing your design style. "Figuring out your look helps from an editing perspective so you can eliminate elements that look pretty but don't relate 
to you," says Blaise Kramer. Small Garden
 Style features a quiz to identify your aesthetic and includes the following style breakdowns: organic modern, bold eclectic, urban homestead, new traditional, clean minimalist, global boho, color play, and
Old World. The authors then share plant suggestions and design ideas within those categories to help you build your personalized paradise.
Here, Blaise Kramer provides several 
beginner-level suggestions for tranquil 
outdoor projects that can be executed in 
a weekend or two.
Fire and Water
Introducing fire and water elements can 
be done very simply (no gas line required) 
and bring a peaceful aspect to your space. Fill a garden container or tabletop bowl 
with water, then add water plants and 
floating votive candles for instant zen. 
"Water lettuce plants look like little cabbage 
blossoms, and they are quite sturdy," says Blaise Kramer. "It's also easy to make a 
ceiling with twinkle string lights and create a magic garden." If you already have a firepit, consider growing a bunch of mint nearby for a fresh take on s'mores nights with the kids.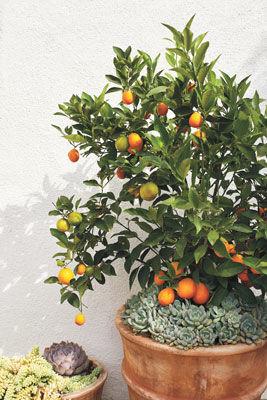 Incredible Edibles
Citrus options such as Meyer lemons or kumquats not only brighten up your 
surroundings, they can also add zest to 
your food and cocktail offerings. "Layer succulents around the base of a mini 
kumquat tree for an eye-catching look," 
suggests Blaise Kramer. "You can also incorporate edible flowers into your space. They are pretty, colorful, and can be contained in 
a pot. Clip them and put them in your salads."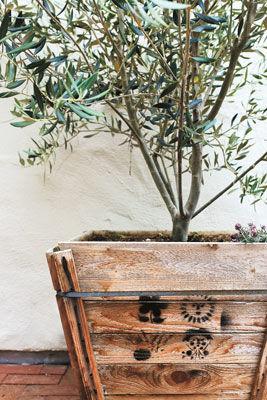 Think Inside the Box
Transport yourself to a Napa vineyard or the Italian countryside with the addition of a few box trees. "Box olive trees are such a fun way to transform your garden," says Blaise Kramer. "You can line them up and create a privacy screen or put them in four corners and anchor your dining space. We call it the instant orchard." She recommends crated olive, crape myrtle, Black Mission fig, and Japanese maple trees.
Houseplant Party
Grouping houseplants such as rubber plant trees, Mexican fan palms, and ponytail palms can produce a surprisingly exotic 
look. "These are old-school plants that you can get at your local hardware store. Arrange three of the same family of house plants together—don't scatter them about," says Blaise Kramer. "Try one with height, one with bushy texture, and one with different leaf shapes. You'll feel like you are in Bali." Succulents are also easy to care for and work well in pots. "Pick three plants you are attracted to and use them in groupings. Remember color, contrast, and repetition."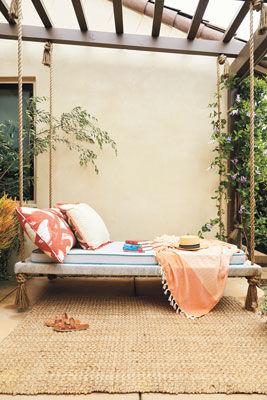 Bodies at Rest
Any comfortable room has a welcoming place to sit with family members or enjoy a quiet moment by yourself, and the same idea applies to your outdoor haven. Repurpose an unused iron bedframe or give an ordinary lounge chair a luxe makeover with colorful cushions and cozy throw blankets to invent a lovely meditation spot. Add an outdoor rug to bring a top-to-bottom feel to your area. "The idea of softening is important," says Blaise Kramer. "Bring some pillows outside. Fluff your nest with what you have around the house. If you have old baskets, bring them out and fill them with pine cones or 
a seashell collection. Hang a hat on the wall. These are little things that give your outdoor space the same lived-in feel you worked so hard to create in your home."
Find more tips in Small Garden Style: 
A Design Guide for Outdoor Rooms and Containers by Isa Hendry Eaton and 
Jennifer Blaise Kramer (Ten Speed Press).