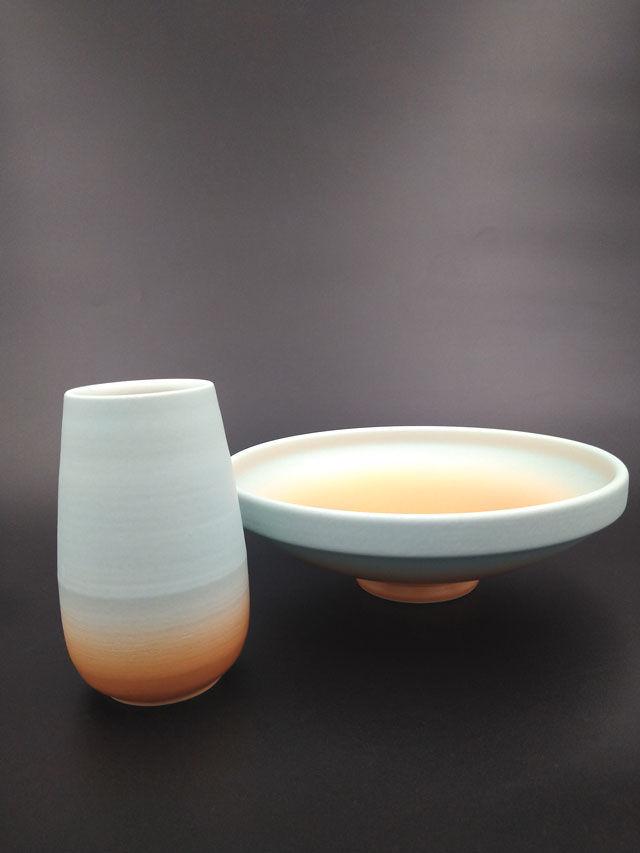 Fine dining goes beyond the food; a restaurant's ambience, quality of service, and even the plates gracing the table all form an elevated culinary experience. To that end, Jered Nelson, of Jered's Pottery in Emeryville, has created bespoke tableware for some of the country's top chefs including Bay Area 
luminaries Daniel Patterson, 
Michael Mina, and Michael 
Chiarello. Nelson took his first 
pottery class in college—"It was love at first feel," he shares—worked at Heath Ceramics, and eventually founded his own studio in 2010. "As a functional potter, I am influenced by lips, hands, perspective, and the psychological [impact] of color," he says. 
California tumbler and bowl, $40/$60. jeredspottery.com.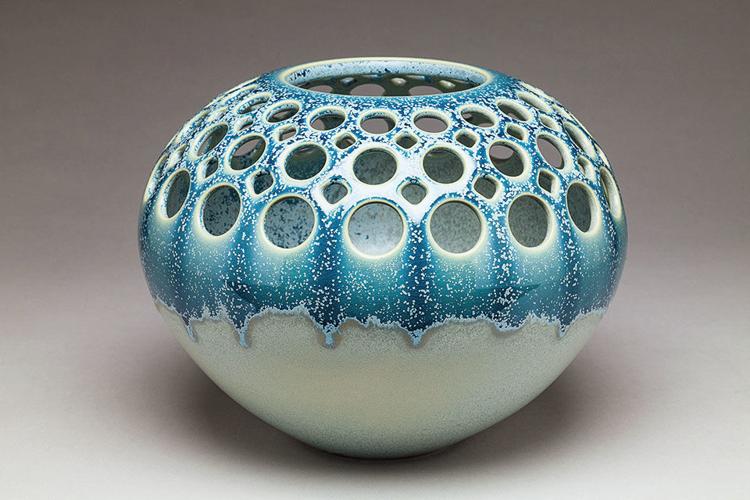 Everyday objects take on exquisite elegance in the hands of Lynne Meade. The Oakland artist's 
premade and made-to-order pierced stoneware possesses a delicacy that complements any 
table. With diverse artistic influences ranging from Frank Lloyd Wright to art nouveau—which she says taught her "the elegance of the perfect curve"—Meade has earned national attention with pieces in the Smithsonian Craft Show in Washington, D.C. and an invitation to the 2020 Architectural Digest Design Show. Orb demi pierced lace vase, $250. lynnemeade.com.
Along with stoneware and shapely vases, Berkeley's Sarah Kersten crafts striking fermentation jars that have been featured in magazines such as Bon Appétit and Food and Wine. Her work is grounded in pottery's ancient heritage, perfectly melding functionality and structural beauty. She states, "Pottery and its history [are] part of who we are as a people and [it's] a deeply meaningful way to spend my days, as is the 
knowledge that my work goes towards making people's homes more beautiful, functional places to live, love, and cook." Two 
quart fermentation jar, $175. 
sarahkersten.com.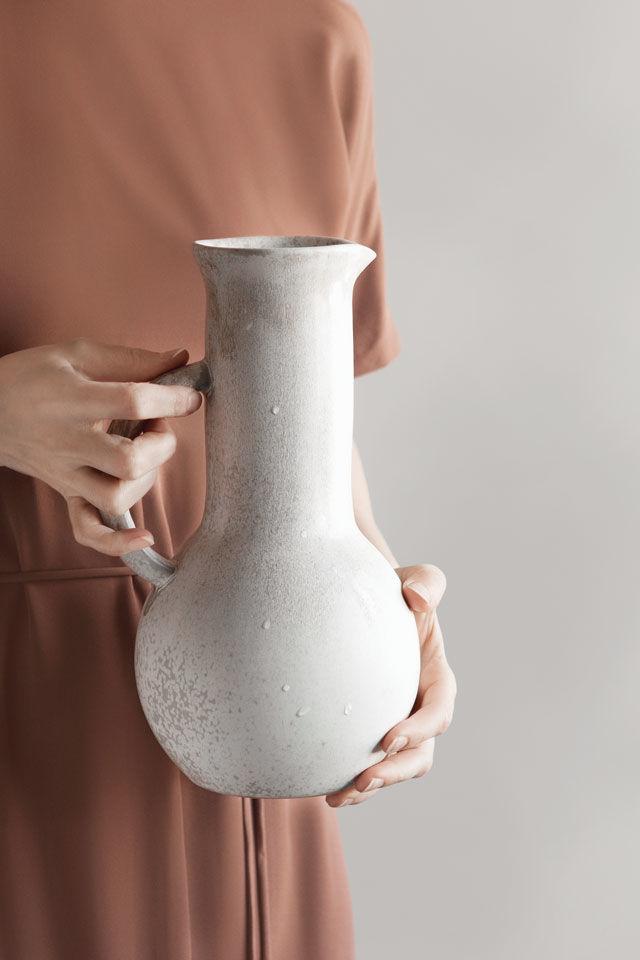 Shawn Kam, founder of Luvhaus in Oakland, hopes to create "timeless pieces that will live through multiple generations." Luvhaus's handcrafted line is made up of gracefully shaped dinnerware, drinkware, pitchers, and vases; top sellers are finished with the classic Moon and bold purple Ametrine glazes. "It feels very painterly and really makes 
a statement," Kam says of the 
latter. Moon pitcher, $180 
(Luvhaus is currently donating 
50 percent of the profits from each pitcher sold to No Kid 
Hungry). luvhaus.com.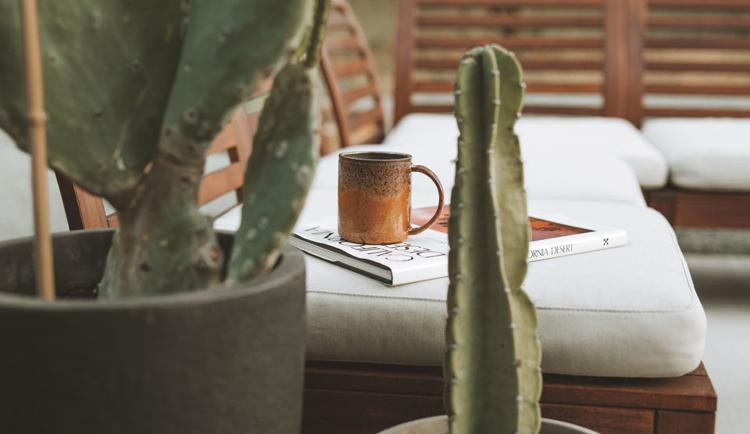 Jaclyn Souza started Uzumati Ceramics in the kitchen of her Walnut Creek apartment after discovering pottery during a class at the Center for Community 
Arts. She's since added a home studio and grown her business over the past four years, finding inspiration from her travels and love of climbing. "My work is rooted in nature," she says. Her popular Joshua Tree Collection draws on the primitive landscape of the national park. Tortoise mug, $40. uzumaticeramics.com.