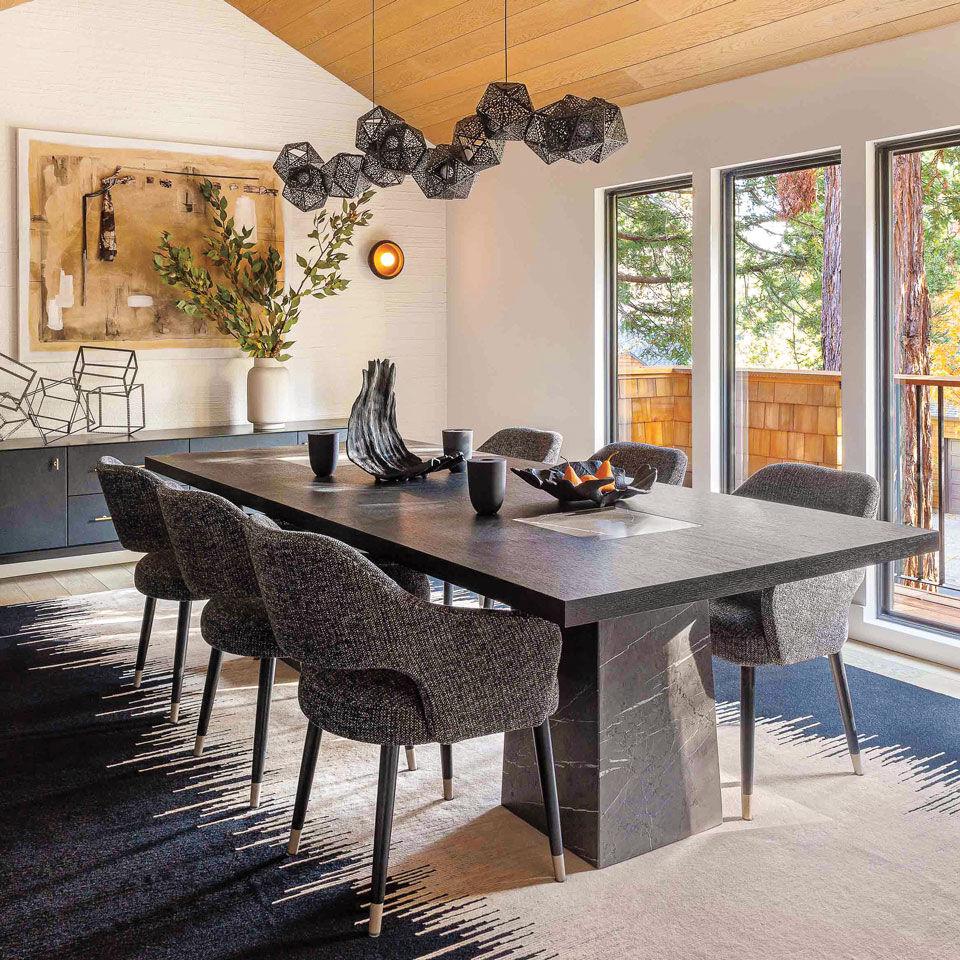 A work of art can spark a conversation or soothe the soul. Bringing art into your home can even boost your mood. In one study, participants who gazed at works by artists like Botticelli and Monet experienced a surge of dopamine, the feel-good chemical associated with pleasure and romantic love.
"Art can draw you into a space," says interior designer Kimberley Harrison in Lafayette. "It can give a home personality and breathe some life into it."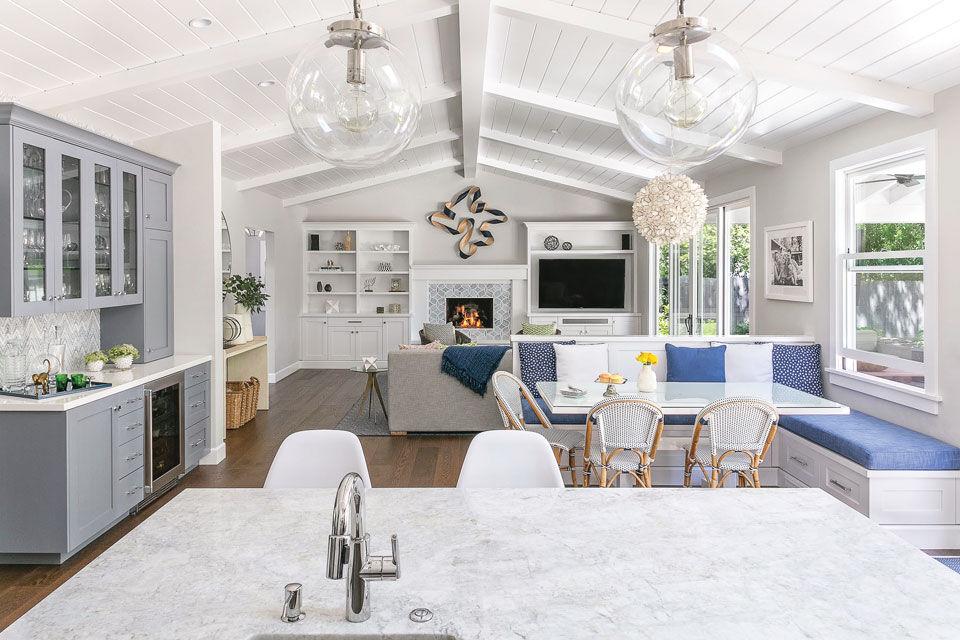 If your blank walls need some love, experts suggest embarking on an exploration. First, determine which styles and subjects of art you gravitate toward. Danielle Fox, owner and curator at Slate Contemporary Gallery in Oakland, suggests building a database of art that speaks to you, whether a Pinterest board or a folder of snapped photos. "You're going to find patterns that tell you what kind of art you like," she says.
Having identified your style, seek out art to buy, perhaps starting online at websites such as Wescover. "It's a fun place to look for up-and-coming artists," says Harrison, who also likes Tappan Collective. "Because [the artists are] not as well-known yet, you can find some things that are more affordable."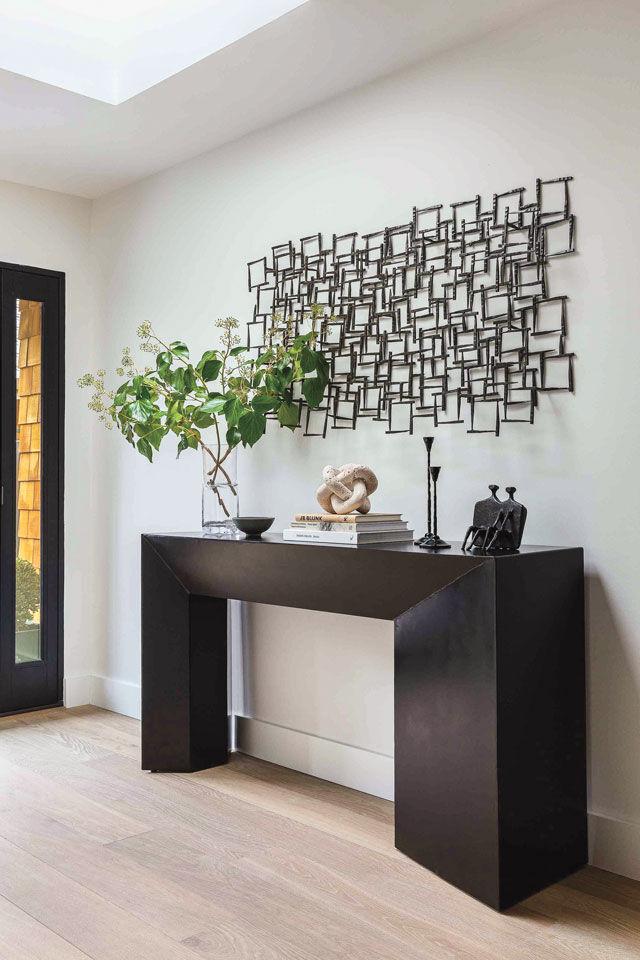 Visit galleries such as Slate in Oakland, the Compound Gallery in Emeryville, Epperson Gallery in Crockett, and Traywick Contemporary in Berkeley. "Don't be shy asking questions and engaging—it's a great way to learn," Fox says.
Oakland Art Murmur's website lists upcoming shows and artist talks. And twice yearly, you can explore local artists' workspaces at East Bay Open Studios. Or attend a nonprofit fundraiser—Kala Art Institute in Berkeley hosts them—and if you're lucky, you might even score a deal.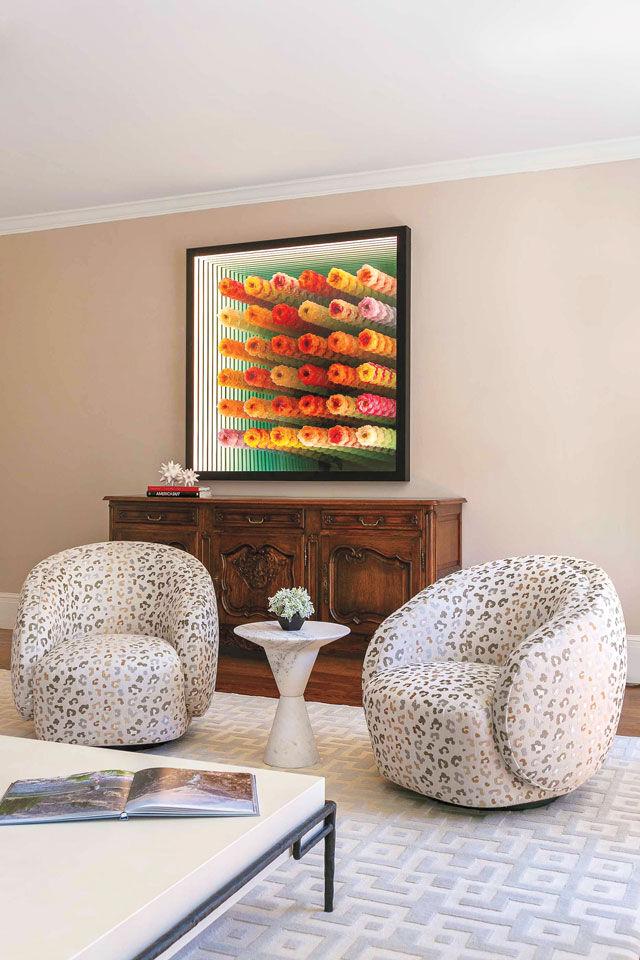 Carolyn Smith, associate director at Slate, suggests following artists you like on social media. "Also, [make sure to notice] art around you, opening up to artists who do murals and looking at lobby art. [Remember] those names on the [labels] next to the artwork."
The art world is vast, so an art consultant can direct you toward artists you might like and can help place artworks in your space. "[A consultant] can make arrangements to bring art to your home so that you can see it in situ before you make a commitment," Fox says.
Once that abstract metal sculpture is in place and that painting you flipped over is hanging in your dining room, your home will feel more pulled together—and unique.
And should you get dizzied by the array of art available, Harrison offers a guiding litmus test: "People should buy what they love."