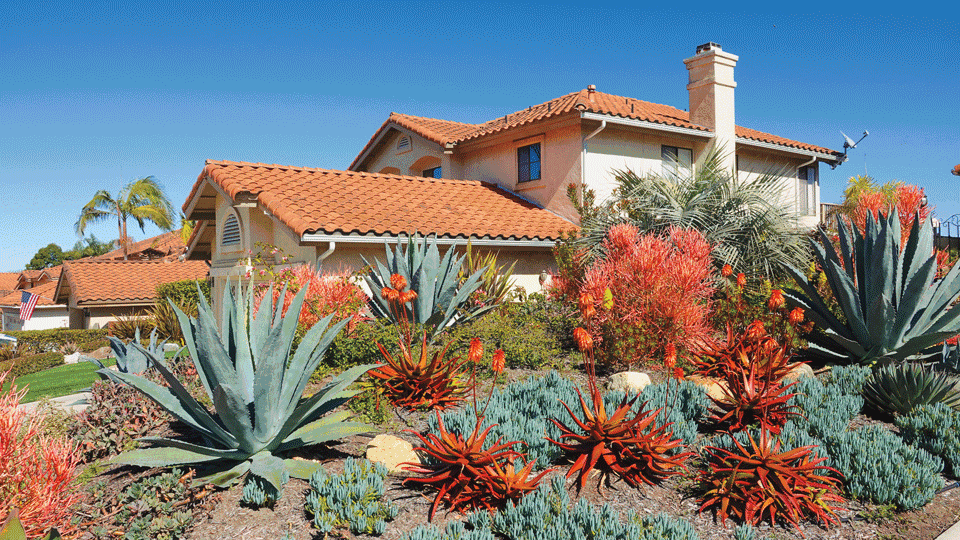 The choices we make today, according to an ancient Native American principle, should result in a sustainable world seven generations into the future. Diablo checked in with several local experts for advice on how to best steward the land on which we make our home.
East Bay landscape designer Julie Lienert explains that her "regenerative design" work is about more than just resiliency and drought tolerance. "We can help create more life around us by first creating healthy, living soil," she says, "which in turn creates healthy, vibrant plants; healthy humans; and a healthy climate."
Nurture the Soil
The first action to take to maintain living earth is to avoid chemicals; feed the ground with compost and organic matter, and use mulch to lock in moisture. There is a relationship among trees, plants, and soil, and what happens above ground is a result of what happens below. Earthworms, microbes, and mycelium all play their part in the biology of the system.
Water Wisdom
Everyone in drought-stricken California knows by now that overhead spraying for irrigation is a no-no. Having an efficient irrigation system and reusing water as much as possible is key. " 'Water wise' means thinking futuristically," says Lienert. "More restrictions will be coming down, so you need to think about what plants will work best in an environment that is getting hotter and drier. And then use a smart controller to water them in the way they need to be watered, how often, and how much."
Michele Ford of Berkeley's Conscious Greenscape says that removing as much turf as possible and replacing it with native plants has a "tremendous impact on landscape health. Lawn conversion has a monetary value for the customer, increases home values, and, if done properly, keeps water on the property where it can percolate deep into the soil instead of running off into the sewer system." For each square foot of grass homeowners remove, they save an average of 44 gallons of water per year.
The East Bay Municipal Utility District (EBMUD) has a WaterSmart Gardener section of its website that contains a bonanza of information, including how to upgrade an inefficient irrigation system, safely divert laundry water to your garden, and get up to $2,000 in rebates to replace your thirsty lawn with drought- and fire-resistant area-specific plants and hardscapes.
Also on the EBMUD site, there are inspiring how-to videos on nurturing your landscape with compost and mulch, and a gallery with dozens of before and after photos from garden stewards who changed their lawn-dominated yards into lively habitats for birds and insect pollinators.
Ford cautions about the dangers of simply cutting off all irrigation or watering lifeless ground and "turning it into concrete." She suggests consulting professionals or taking classes in drip irrigation, preserving rainwater, or utilizing home gray water solutions to save time and money while making your landscape more eco-conscious and sustainable.
Native and Climate-Based Planting
Patios for entertaining, pathways for discovering, play areas for children, and spaces for relaxing can be designed to help nature regenerate in your personal environment. The California Native Plant Society's Calscape site provides a garden planner where the user can plug in a garden style as well as its conditions (full sun, partial sun, full shade), and a list of plants and their characteristics that fit the input criteria will pop up. Want to attract butterflies or avoid deer? Feed hummingbirds? With the calscape.org garden planner, you can simply plug in your address and get a prodigious array of native plants customized for your zip code.