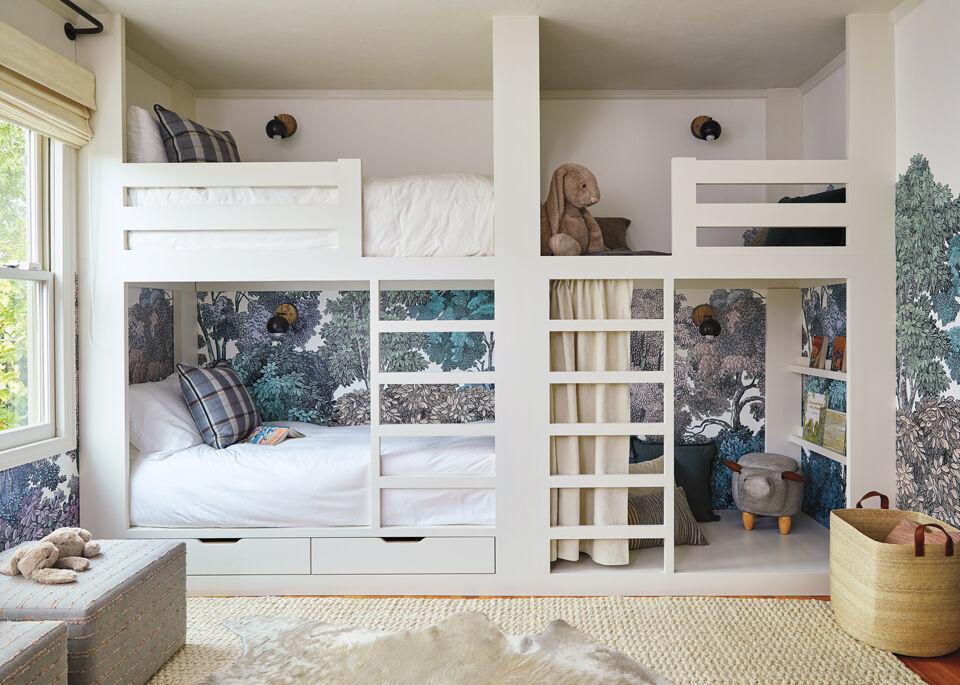 A child's bedroom is a sanctuary—a place to dream, play, and escape into bedtime stories. Countless memories will be made in your child's room, which should be as unique as they are.
Lane McNab of Lane McNab Interiors in Berkeley recently began designing bedrooms for a brother and sister who love Harry Potter and dragons. "We're doing drapery panels that reference a heavy curtain in a Harry Potter room to serve as a headboard," she says. "And we're going to have a muralist [paint] a dragon surrounding the son's room."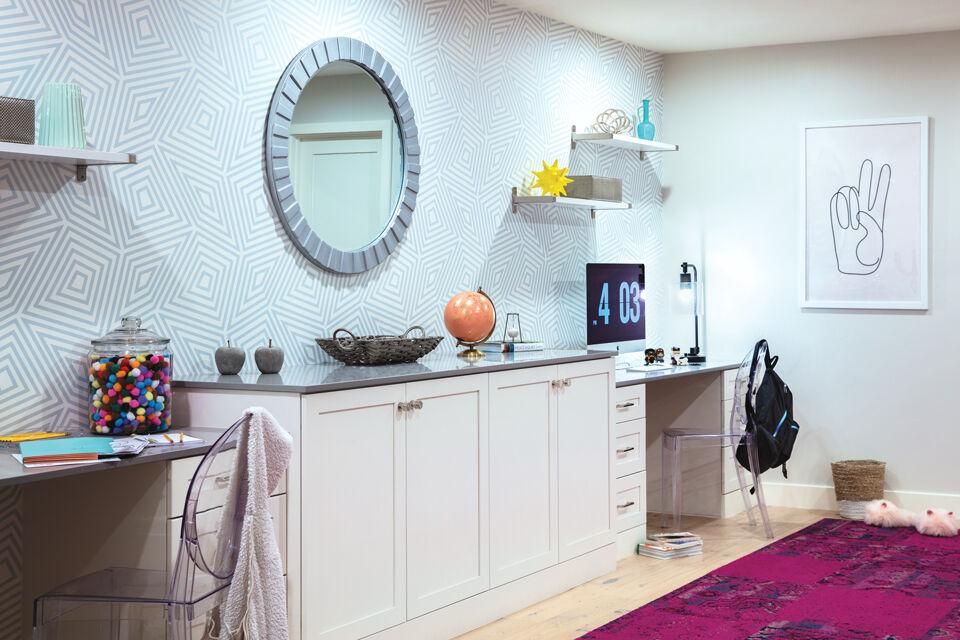 For an Alamo family with three girls, designer Suzie Baumgartner created a nursery that dovetails with the home's modern aesthetic, providing feminine touches like soft pink wallpaper, a gold crib, and an antique chandelier. "[The mother] felt that it would be fitting with the personality of the little girl," says Baumgartner, principal of TLB Interiors in Danville.
The older sisters' downstairs playspace got a different vibe. "Those girls were a little more edgy and liked fun pops of color and art," Baumgartner says. "[They] had specific requests with their desks for homework space."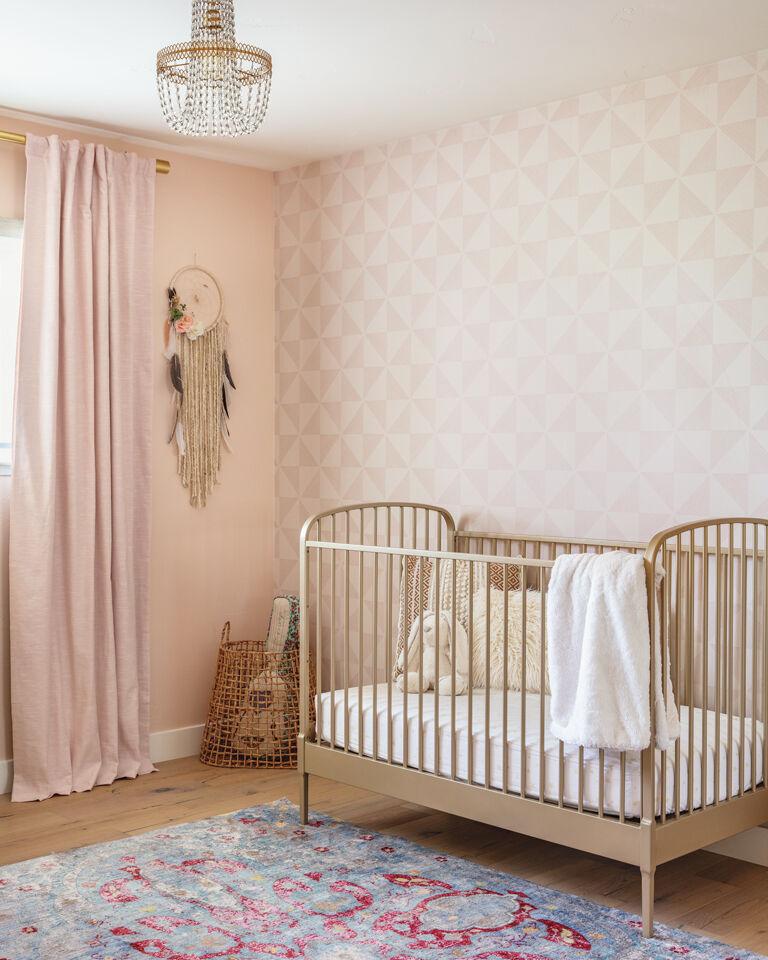 A geometric-print wallpaper offers a sense of whimsy, and Baumgartner added a big sectional so the playroom can double as a place to watch movies. Durable performance fabrics were used throughout. "The kids can play freely, and if there's a spill, it can be cleaned up easily," Baumgartner says.
While working on a Spanish cottage–style home in Berkeley, McNab faced a challenge—designing a bedroom shared by a toddler and a tween. She set the stage with a fantasy wall covering. "The mural wallpaper is trees from different storybooks, reinterpreted into a forest and done in a line drawing," McNab says. "[It] could be very youthful, or it could be a bit more preteen with a forest landscape, but still a bit whimsical. The older sibling was a big reader, so it worked well."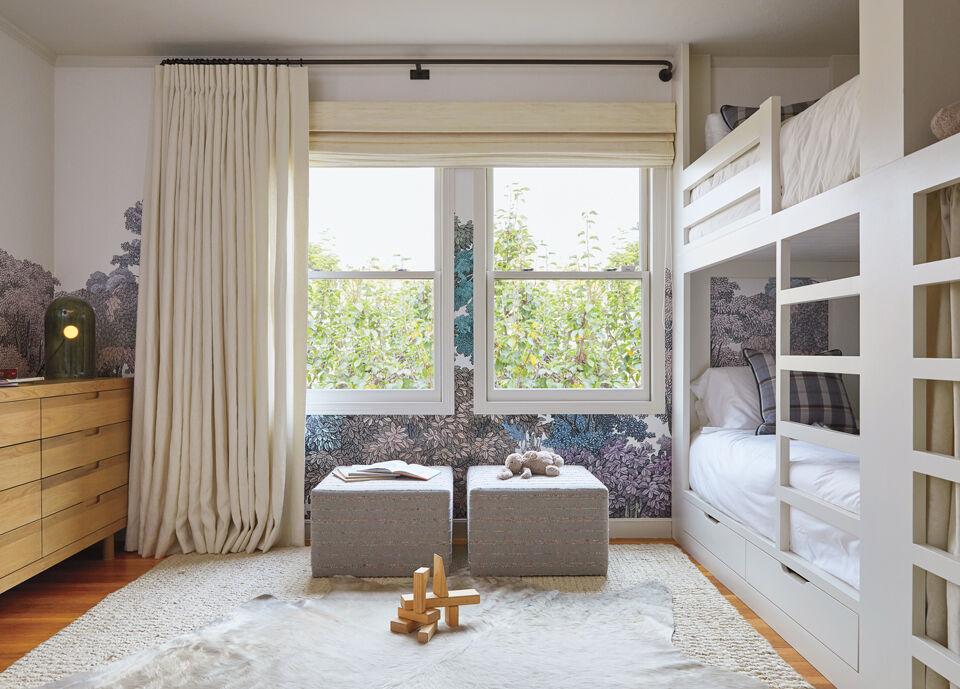 Because kids quickly move through ages and stages, it's wise to create a room that they won't immediately outgrow. When working with custom bunk beds, if McNab knows one child will ultimately move into their own space, she'll ensure that the bunk bed area can be transformed into a cozy reading nook for the child who stays. And when designing a room for a sports fan, Baumgartner might opt for a framed vintage-looking sports poster rather than one pinned to the wall.
"We want to indulge the child's interests and sometimes their fantasies," McNab says. "But we also want to make sure we're making practical choices for the parents in the long run."