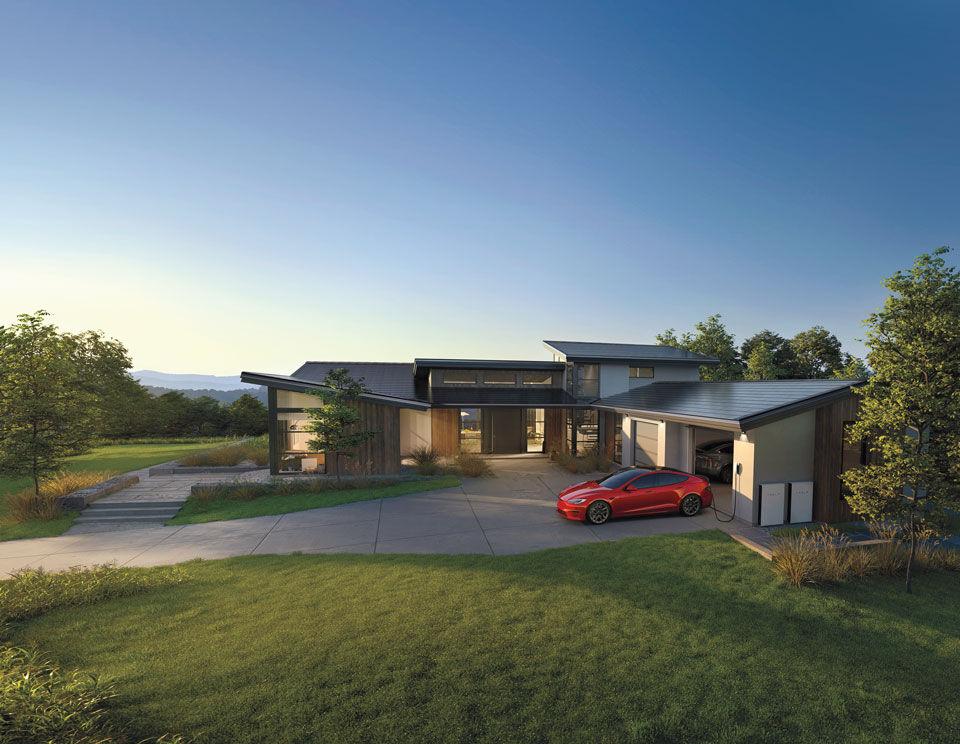 California is one the sunniest states, enjoying more than 250 days of sunshine per year. In the East Bay, some homeowners are harnessing solar energy, a move that slashes your monthly electric bill. Talk about a win-win. Switching to solar reduces emissions of greenhouse gases like carbon dioxide, as well as toxic pollutants such as sulfur oxides and nitrogen oxides. It also lowers water usage, which is crucial here in California.
How does it work? Rooftop solar panels capture sunlight and use a semiconducting material such as silicon to convert those sunrays into usable electricity for your home. And when the sun isn't shining, you can rely on a backup battery system that stores your solar energy. A solar-plus-battery system, a product offered by Solar Technologies in San Ramon, helps take you off the grid, so if your neighborhood experiences a power outage, you won't be left in the dark.
Today's rooftop solar systems are high-performance, and some are also sleek and discrete. Companies like Sky Power Solar in San Ramon and Diablo Solar Services in Martinez offer elegant, all-black solar panels. Bay Valley Roofing in Concord installs Timberline Solar, an innovative solution that emulates roof shingles. Tesla's Solar Roof—an integrated solar and energy storage system—also features roof tiles with a stylish, low-profile design. Homeowners can use the Tesla app to keep tabs on their energy usage.
Rooftop panels do require an investment. Installing a rooftop solar array costs about $19,000 on average, according to the National Renewable Energy Laboratory. But going solar makes you eligible for some sweet financial incentives (see sidebar). And most solar panels pay for themselves in about eight years, thanks to lowered monthly energy bills.
Solar windows can also capture and harness solar energy. Until recently, such windows had significant downsides. They were hazy and made a home's interior dark. But scientists and engineers at Ubiquitous Energy, based in Redwood City, have developed crystal-clear smart windows that are solar workhorses. They generate electricity that can be used to power smart home features and electronic devices or routed to the home's electrical grid.
The East Bay has many expert installers who can answer questions about solar options and your home's potential energy savings. Given our state's commitment to fighting climate change—California aims to become 100 percent reliant on noncarbon, renewable energy by 2045—the future of solar looks bright indeed.
---
Incentives for Solar Adopters
Thinking of adding a solar roof to your home? Then sit back and watch the rewards roll in.
> Federal tax break: The Solar Investment Tax Credit allows homeowners to deduct 26 percent of the cost of installing a solar energy system from their federal income taxes. (Don't delay: the incentive drops to 22 percent in 2023 and, unless Congress renews it, expires in 2024.)
> California property tax incentive: Solar may boost your home's value, but not your property taxes. Thanks to California's Active Solar Energy System Exclusion, qualifying solar panels are excluded from your property tax assessment, at least through 2024.
> Home battery benefit: PG&E customers who buy a home battery with rooftop solar panels can receive rebates that amount to 15 to 20 percent of the average battery cost.
> PG&E credits: When your rooftop solar system generates more power than your home can use, the surplus flows to the grid. PG&E's Net Energy Metering program awards customers credits, helping to reduce your electric bill.