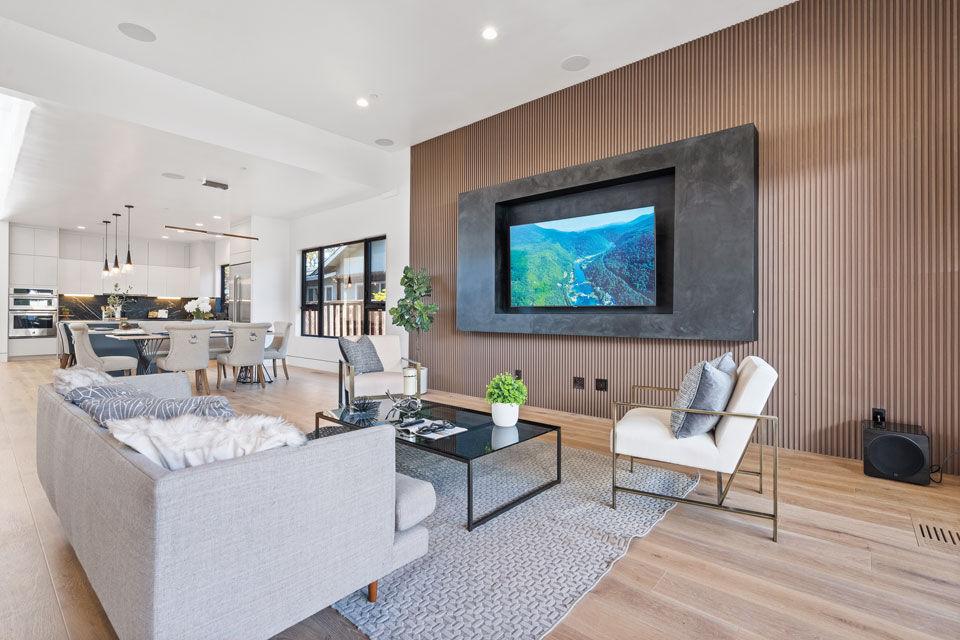 For Mini Gangwal, there's value in starting small. This year, her Fremont-based firm, MGG Designs, is making its debut in the San Francisco Decorator Showcase. Her top choice when she applied for the city's premier design event? The diminutive five-by-seven-foot laundry room. "I didn't know what I was getting into, so I wanted to try for something smaller," she explains. "My idea was to get this room to be as fantastic and beautiful as the rest of the house."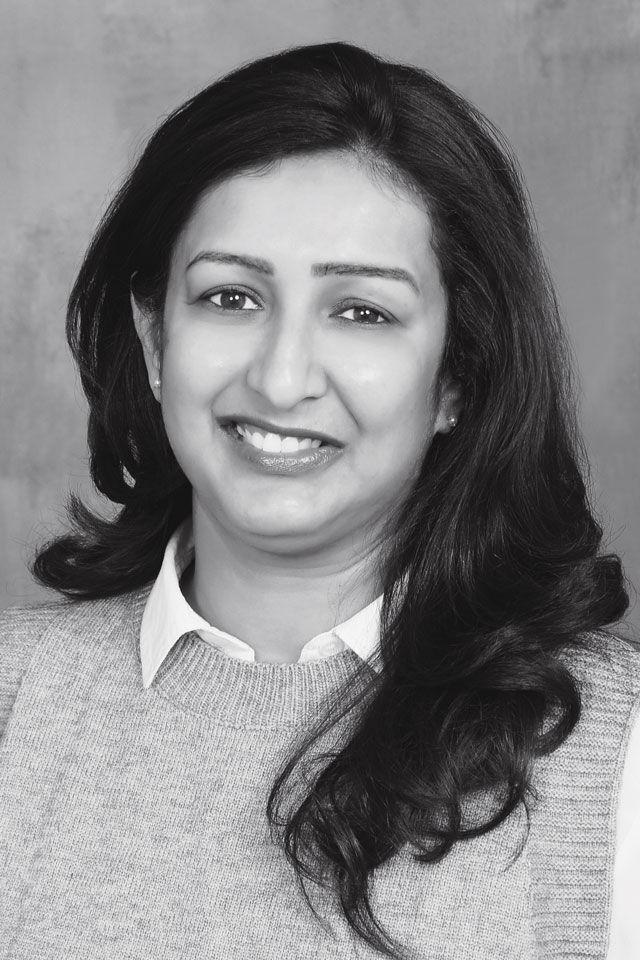 From April 29 to May 29, visitors to the 2023 Showcase site—a 1927 mansion in San Francisco's Sea Cliff neighborhood—can view her concept, along with 27 other spaces that have been transformed for the occasion. Among the returning participants are Dina Bandman (sunroom), Jon de la Cruz (family room/den), and Tineke Triggs (primary suite and closet). The showcase, a benefit for San Francisco University High School's financial aid program that is now in its 44th year, was last held in person in 2019.
Gangwal's laundry room reflects the contemporary and clean-lined style that permeates her portfolio, which includes residences throughout the Bay Area. First and foremost, though, she considered the homeowners' directives: no sink or extraneous storage, and to make it playful. The custom cabinets, with a leatherlike veneer, are flush with the stacked LG washer and dryer; a charcoal palette unifies them. A Spoonflower wallpaper with cartoonish depictions of dogs imbues whimsy and is the backdrop for an Echo Show 15, which can be used to monitor activities elsewhere on the property, not to mention play music and stream shows.
Although Gangwal has long held an interest in interior design, it wasn't until she relocated from the Netherlands to the Bay Area in 2011 for her husband's IT job that she was ready to make a career out of it. Over the next decade, she took additional interior design classes (she had finished a two-year program in her native India) and worked at design and construction outfits before hanging her own shingle.
Her most recently completed project—a new construction in Palo Alto—is "modern and minimalistic," she says, with organic elements such as a slatted wood wall in the living room. For the kitchen backsplash and perimeter countertop, Gangwal chose a low-maintenance porcelain in black with high-contrast white veining. Graphic tiles behind the bar add dramatic flair.
As her inaugural showcase gets underway, Gangwal already has designs on her next go-round—when she hopes to tackle a larger venue. For now, she is thrilled to have fulfilled the clients' wishes, while turning an oft-overlooked room into an enjoyable spot to spend time (despite its main function). "It looks amazing," she says. "Getting the best design in a small space can be much more difficult than in a bigger one."