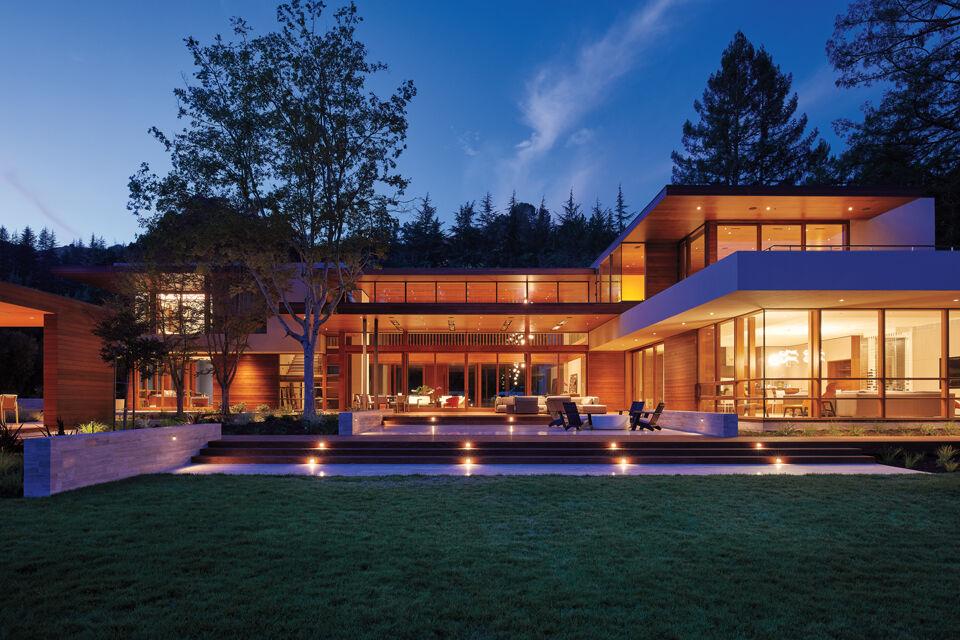 When a young family decided to make their new home on a secluded two-plus-acre lot in Lafayette, they knew immediately that the renowned Emeryville-based firm Swatt | Miers Architects would be the ideal designers. The family wanted a spacious, modern residence that would also be practical and kid-friendly. After detailed analysis and lengthy consultations, the architects proposed a dramatic 10,500-square-foot house that is beautifully integrated into its wooded setting and perfectly meets the clients' criteria. Swatt | Miers also coordinated the interior design under the direction of senior interior designer Connie Wong.
---
"The aesthetic is a warm version of modern architecture. Our clients wanted something grand, but also a real family house."
—Robert Swatt, Architect
---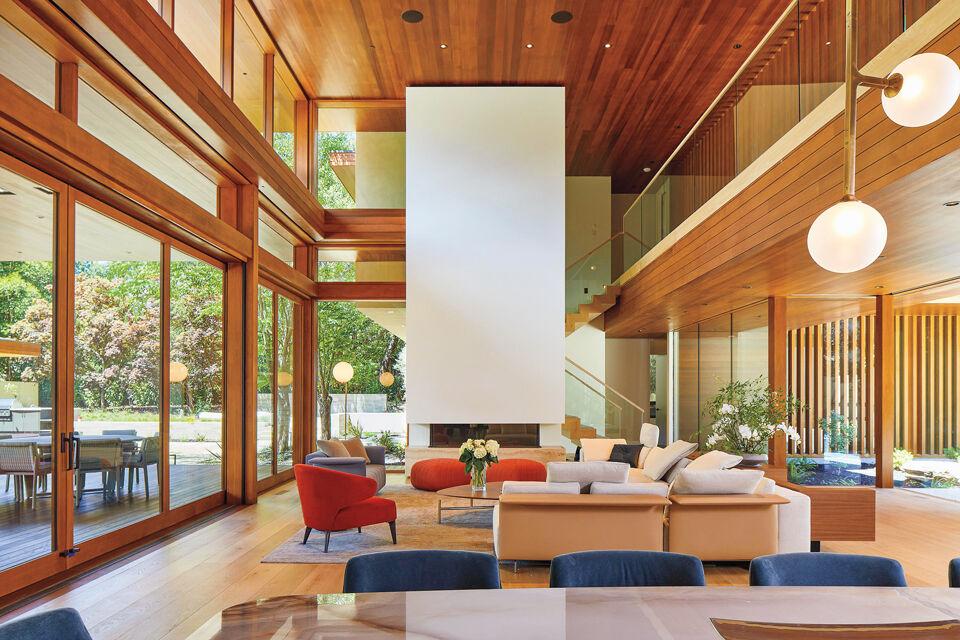 The light-filled, six-bedroom home has numerous gathering spaces, from a double-height great room and large open kitchen to several outdoor seating areas. There is a natural flow between the indoor and outdoor spaces, adding to the home's overall sense of warmth. In addition to an exterior kitchen and living area, the backyard has a pool, firepit, and sports court, as well as extensive plantings and two allées of trees, designed by Walnut Creek–based Huettl Landscape Architecture.
---
"The design is resort scale. You can easily have 50 people in the backyard, which is great for entertaining."
—Joseph Huettl, Landscape Architect
---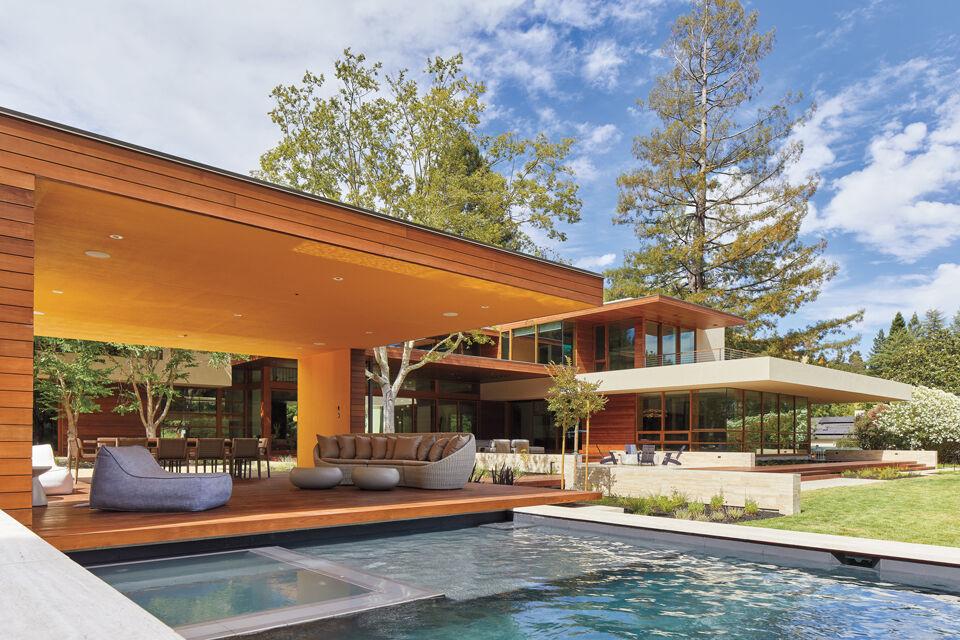 "The land was large and relatively flat, so we could spread out with strong, powerful horizontals, which you can really see in the back elevation of the house with its gigantic lanai roof," says architect Robert Swatt. "We were able to create big expanses and tall spaces, but it's ultimately a very comfortable home that is really fun to be in. Sometimes it takes a long time for people to make a house a home, but this family did it immediately."