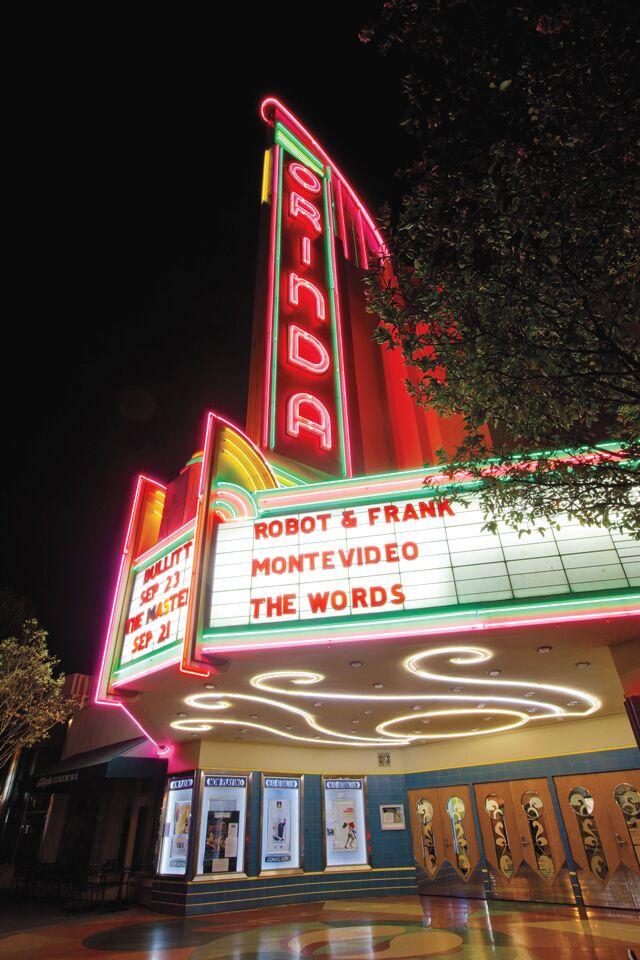 BEST WAY TO GET AN AESTHETIC UPLIFT
The East Bay's outdoor artworks are plentiful—and free to enjoy.
Our region has always been known for its public art projects,
 especially the bold murals that can be found throughout Oakland. 
Recently, this trend is even more
visible; it's also become increasingly important to the cultural fabric of the community.
With museums and galleries closed during the pandemic, art aficionados had to make do with viewing art online, which is fine as a stopgap measure but not as satisfying as a three-dimensional
 experience. Or they could enjoy 
outdoor art, from public sculptures to boldly graphic murals to temporary installations, all of which have seen explosive growth in the past year and show no signs of slowing down.
Street art was the talk of the town in 
Walnut Creek, thanks to the city's Rebound Program, which funded the creation of 
eight murals. And Oakland made news in April when it unveiled the largest mural ever created in the city. Painted by artist Victor
 Ash on one side of the Oakland Marriott City
 Center, the 190-foot-tall mural, which 
depicts a smiling Black girl holding a stalk 
of wheat, is part of a national campaign to draw attention to world hunger.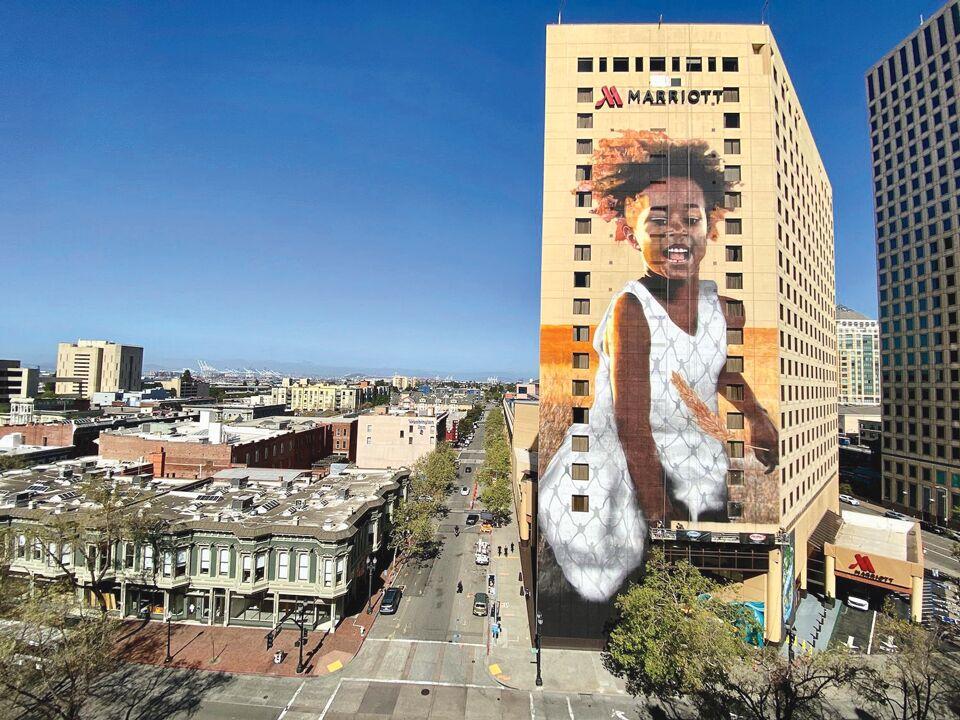 Other noteworthy alfresco projects 
include Danville's public art initiatives. Last year, the city presented Hearts Around Hartz, consisting of 17 sculptures; this year the city has unveiled its latest temporary art project: two giant illuminated mushrooms that have been installed by the Village 
Theatre and public library.
Thankfully, outdoor artworks like these helped to fill an aesthetic void during the long pandemic, and the good news is that 
the trend is here to stay.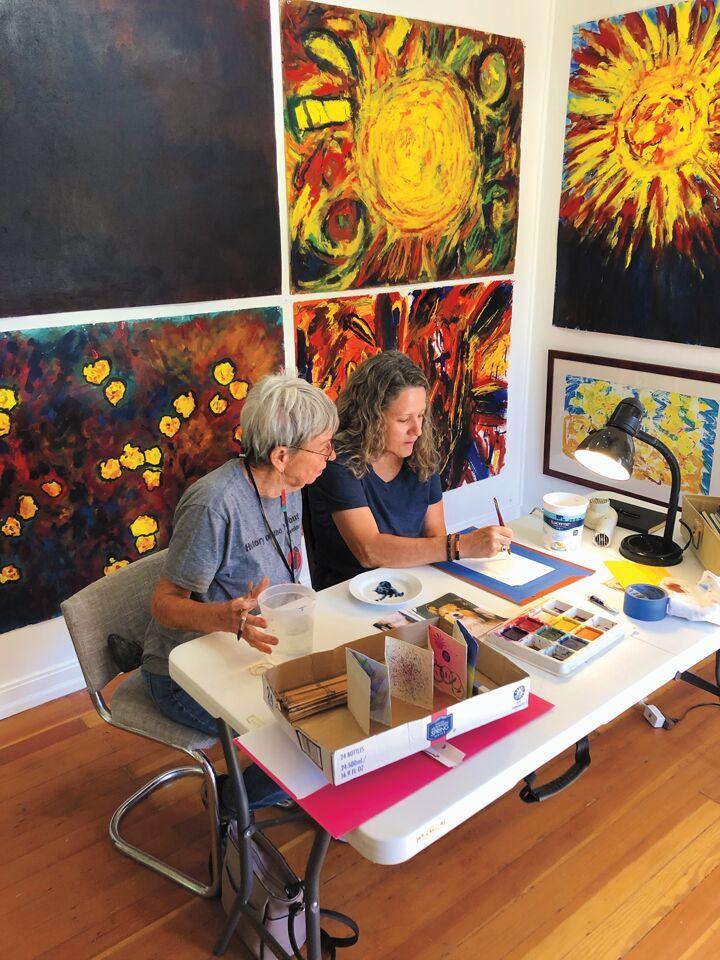 READERS' PICKS
ART GALLERY
aRt Cottage, Concord, artcottage.info.
I love everything 
about aRt Cottage. 
The atmosphere is so welcoming, as is Fro, the owner of the gallery. There is no snootiness, no discomfort, and so much love in the space. Positive energy radiates through it. There is also the recent addition of the free mini art gallery out front where passersby and other artists can take and exchange art. It's the only thing like that locally that I know of, and I love it. –Kara Bonsteel, Concord
—
Runner-up | Jennifer Perlmutter 
Gallery, Lafayette, jenniferperlmutter
gallery.com.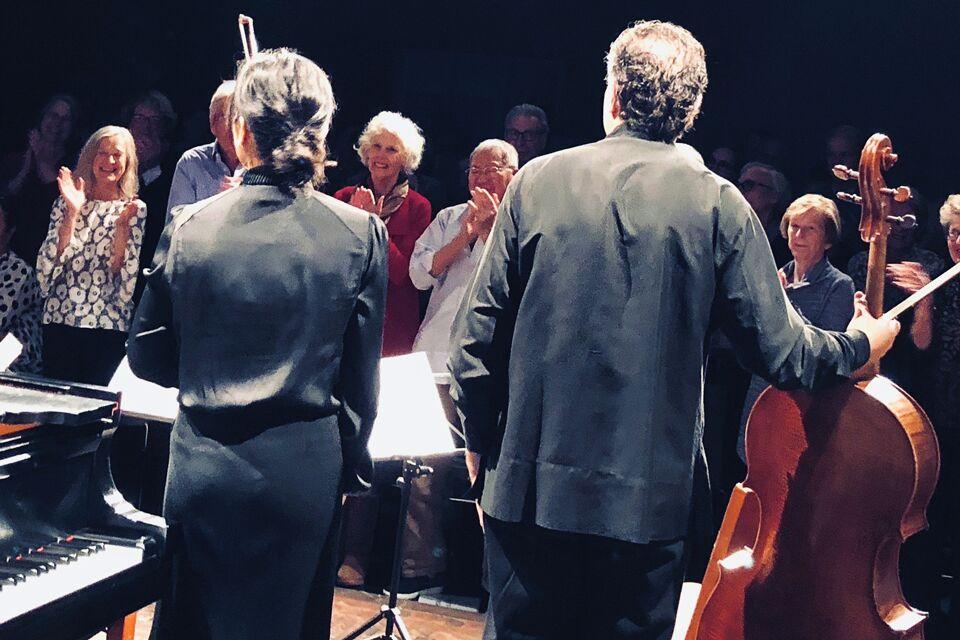 CONCERT SERIES
Gold Coast Chamber Players,
 Lafayette, gccpmusic.com.
I drive all the way from Sacramento to attend 
concerts by the Gold Coast 
Chamber Players. The programs offer such an amazing selection of music, well 
known or not. 
They frequently 
feature female 
composers. It is 
always a feast 
for my ears. –Heidi McLean, Sacramento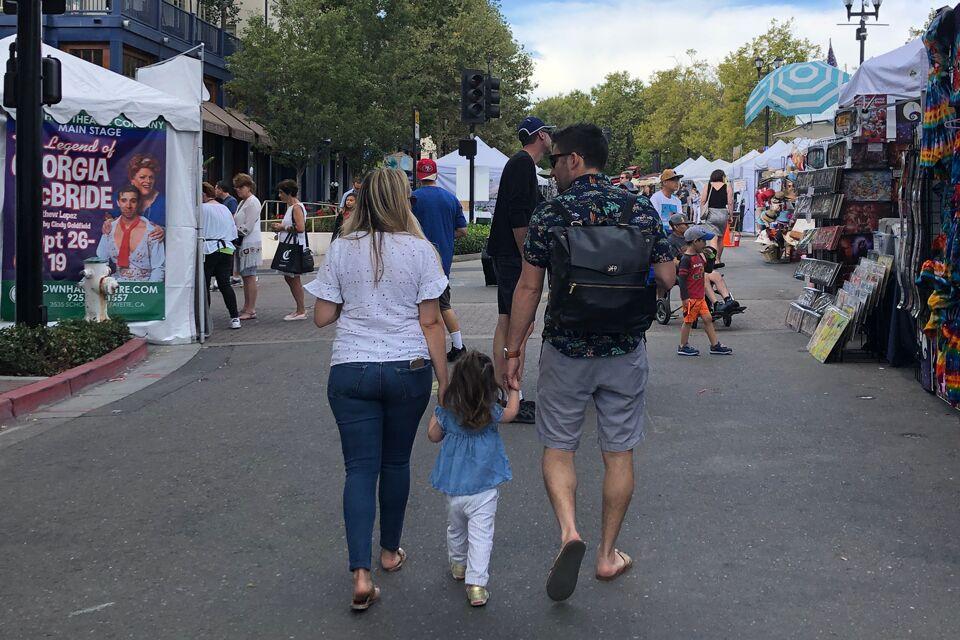 OUTDOOR EVENT/ATTRACTION
Lafayette Art and Wine Festival, Lafayette, lafayettefestival.com.
—
Runner-up | The Ruth Bancroft 
Garden and Nursery, Walnut Creek, ruthbancroftgarden.org.
MOVIE THEATER
Orinda Theatre, Orinda, 
orindamovies.com.
Vine Cinema and Alehouse, 
Livermore, vinecinema.com.
—
Runner-up | The Lot City Center, 
San Ramon, thelotent.com.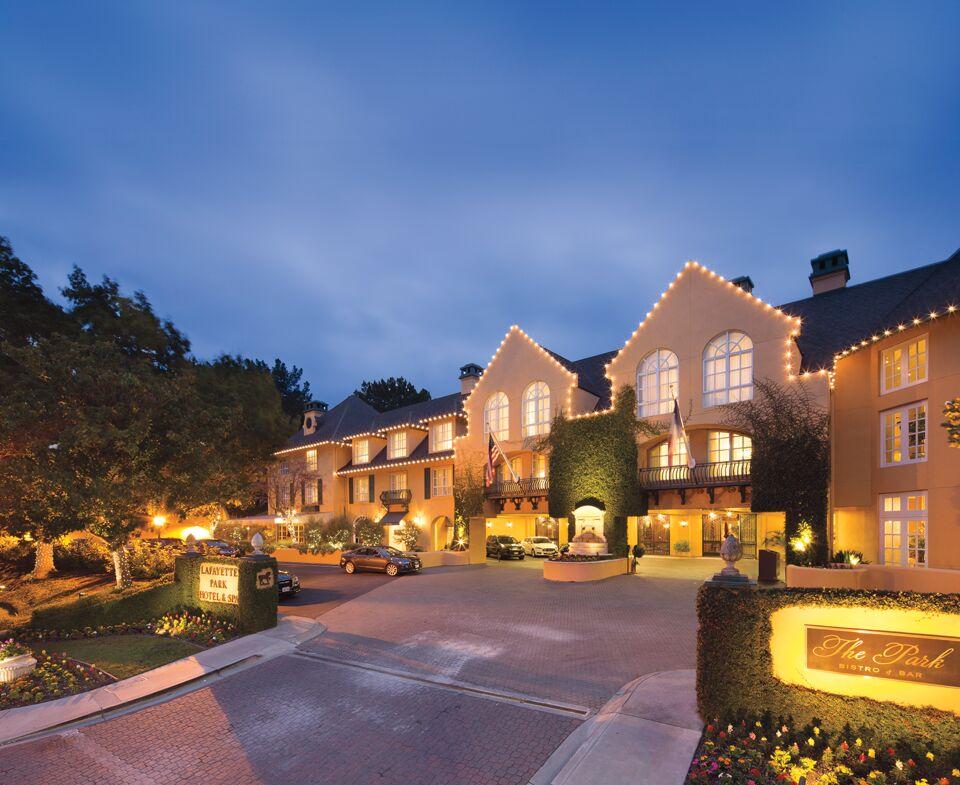 STAYCATION LOCATION
Lafayette Park Hotel and Spa, Lafayette, lafayetteparkhotel.com.
—
Runner-up | The Purple Orchid Wine Country Resort and Spa, Livermore, purpleorchid.com.
MUSEUM
Lindsay Wildlife Experience,
Walnut Creek, lindsaywildlife.org.
—
Runner-up | Oakland Museum of 
California, Oakland, museumca.org.
PERFORMING ARTS VENUE
Lesher Center for the Arts, Walnut Creek, lesherartscenter.org.
—
Runners-up | Bankhead Theater, 
Livermore, livermorearts.org; 
Freight and Salvage, Berkeley, 
thefreight.org.
VIRTUAL ENTERTAINMENT
Local Food Adventures, Oakland, localfoodadventures.com.
—
Runner-up | Gold Coast Chamber 
Players, Lafayette, gccpmusic.com.
EDITORS' PICKS
BEST ECO-MINDED ART SHOWS
The Bedford Gallery, Walnut Creek; 
The Village Theatre Art Gallery, Danville
This summer, the Bedford Gallery presents 
Reclaimed: The Art of Recology (July 1 through October 17), an exhibition in collaboration with the Recology Artist in Residence 
Program. The works on view are created from "unwanted" materials—another term for what we consider to be trash—to shed light on our
 consumption habits and their impact on the environment. Another exhibition on view this summer that repurposes existing materials is Altered and Reimagined, at Danville's Village Theatre Art Gallery (June 19 through August 6). Ten Bay Area assemblage and collage artists showcase works made from found 
objects, inviting viewers to see ordinary items in fresh ways—and to think twice about what is waste and what is art. bedfordgallery.org, 
villagetheatreartgallery.com.
BEST PLACES FOR COMIC RELIEF
Tommy T's Comedy Club, Pleasanton; 
Alameda Comedy Club, Alameda
Toward the end of 2020, after several months of being shuttered, the venerable Tommy T's Comedy Club in Pleasanton began offering outdoor shows in its parking lot. Fans got some much needed levity, and employees and comedians got some welcome work. Then, in April of this year, the club reopened for (safely distanced) indoor shows, and the lineups were top-tier: performers like Michael Blackson, Steve Treviño, and DeRay Davis had sold-out shows. And over in Alameda, the 
Alameda Comedy Club also opened its main stage in April (the brand-new club offered outdoor entertainment for a period of time last fall). It now features nationally touring 
comedians every weekend. Thankfully, all signs point to the happy return of live 
comedy in the Bay Area. And who doesn't want a good laugh right about now? 
tommyts.com, alamedacomedy.com.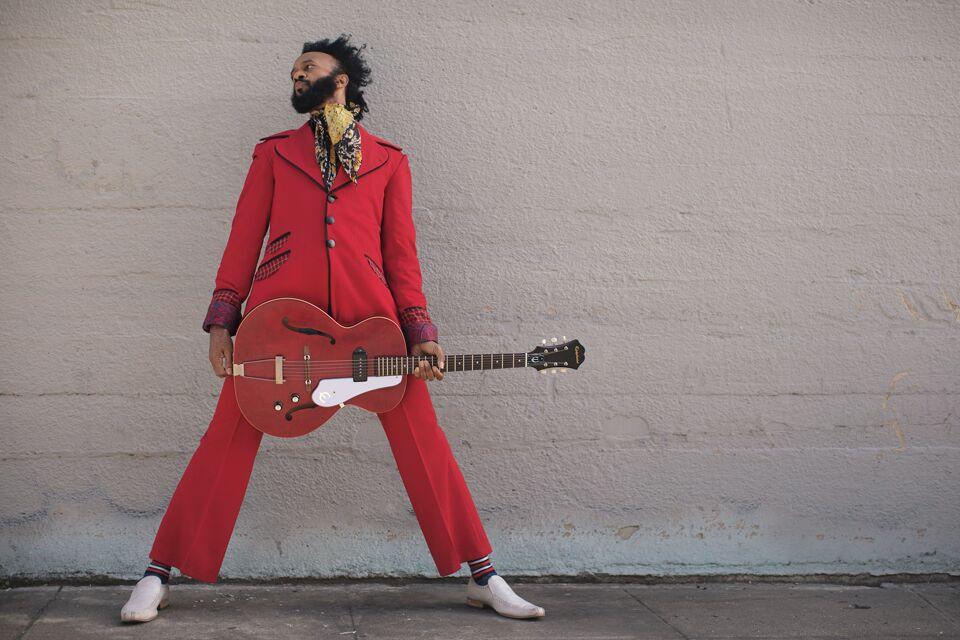 BEST FUNK/BLUES MUSICIAN
Fantastic Negrito, Oakland
Oakland's Fantastic Negrito continues to dazzle with his accomplishments. For starters, Negrito took home this year's Grammy for Best Contemporary Blues Album for Have You Lost Your Mind Yet?, his third Grammy Award to date. The multitalented singer-songwriter-
musician—who calls himself a "recovering narcissist," "survivor," and "outcast"—is a 
national star who is also deeply invested 
in his community: He has launched his own Oakland-based record label, Storefront 
Records, and has written an anthem, "Root City," for the Oakland Roots Sports Club. 
Negrito, whose hit song "Chocolate Samurai" 
was featured in The Falcon and the Winter Soldier on Disney Plus, is planning an international tour for 2022. Don't miss the chance to see him, virtually or live (when such things are possible again). fantasticnegrito.com.
BEST PRIVATE MOVIE SCREENINGS
Cinemark, various locations; New Parkway Theater, Oakland
Cinemark movie theaters have come up with the perfect movie-party concept: Guests can now book a theater for a private "watch party,"
where up to 20 people can enjoy first-run movies at the budget-friendly price of $149. And with theaters in Walnut Creek, Blackhawk Plaza, and Pleasant Hill, Cinemark has lots of options for those looking for a private screening. Similarly, the quirky-cool New Parkway Theater in Oakland also makes its space available for private rentals and is a great choice for a special event. cinemark.com, 
thenewparkway.com.