Jewelry Store
Heller Jewelers
It would be hard to imagine this region without Heller Jewelers. The family-run business—owned by East Bay natives and longtime Danville residents Scott and Catherine Heller—has stood in the same shopping center on Crow Canyon Place since 1996. In that time, the business has grown, but Heller Jewelers' philosophy and commitment to service have remained the same. "Our mind-set was always to support the community that supports you," Catherine says. "That's how we really started, and we haven't lost that focus."
That community support takes many forms. The Hellers regularly partner with local nonprofits—including the Taylor Family Foundation and Dan Ashley's Rock the CASA—and they work hard to take care of their customers. "When somebody walks through the doors, it doesn't matter to me how much they have to spend," Scott explains. "I want to get into their brain and figure out what they want that's going to make themselves or their loved one happy."
The Hellers' dedication to helping others extends to the gems they sell as well; all of their diamonds come exclusively from conflict-free areas. "I only deal with vendors that are on the same page," says Scott. "We're very particular."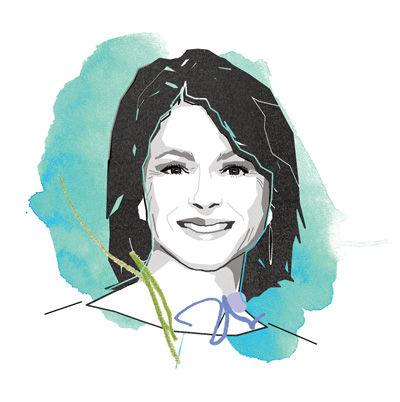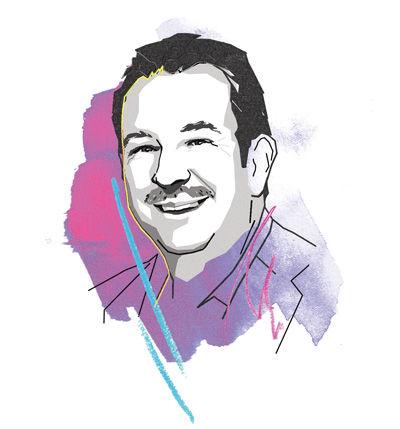 Whether you're shopping for a custom engagement ring, a high-end timepiece, or a dazzling bauble, Heller Jewelers offers designs that suit every style. The shop also repairs jewelry, often restoring treasured heirlooms to their original state.
It's no surprise, then, that customers have remained loyal to the store over the years. In fact, the owners note, clients who purchased their wedding rings at Heller Jewelers decades ago are now coming in to pick out 20th anniversary gifts. "It's an honor to see everyone go through their journeys in life," says Catherine, "and to be able to celebrate that with them." San Ramon, hellerjewelers.com. —V.S.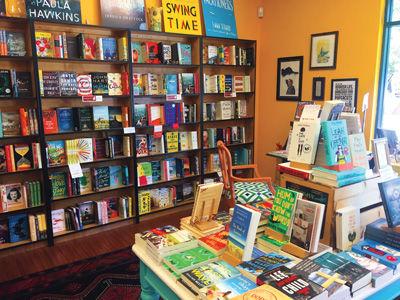 Bookstore
Rakestraw Books
"Rakestraw Books has an incredibly diverse set of high-quality books. The staff is friendly but not intrusive if you just want to browse. They are also all incredibly knowledgeable, and their recommendations are always spot-on. You can order a book online in a jiffy, but you'll never get the insight and personalized recommendations [that you'd get] at our wonderful local bookstore." Danville, rakestrawbooks.com.
—Christine Landon, Danville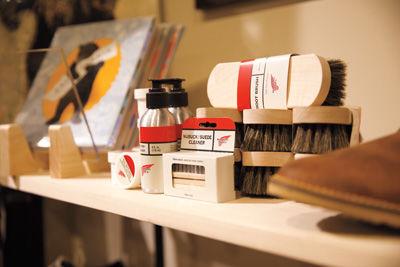 Men's Clothing Store
Venture Quality Goods
Fans of Venture Quality Goods know they can score 12 brands of clothing and shoes that are made or designed in California—such as SeaVees, Patagonia, and Johnnie-O—at the Lafayette shop. Continue the Golden State love and pick up a pair of Warriors socks by Stance. From images of the Splash Brothers shooting three-pointers, to artistic portraits, to classic logos, there are 16 styles to choose from—allowing you to telegraph your team spirit year-round. Lafayette, venturegoods.com. —C.M.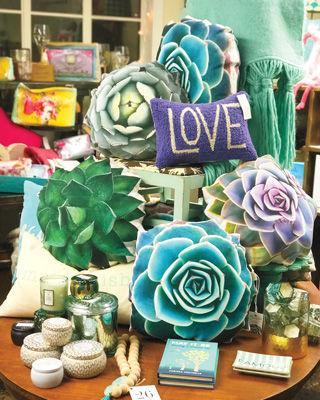 Gift Shop
Wish
This family-owned Walnut Creek boutique feels like an artfully​ arranged home, featuring several unique rooms stocked with carefully curated gifts for every type of recipient—party hosts; babies, kids, and tweens; wine lovers; jewelry junkies; and of course, fun-​loving men and women. With many products sourced from local artisans, a friendly staff that goes out of their way to help each customer, and a giving-back-to-the-community ethos (Wish hosts fundraisers and partners with local nonprofits), the shop deserves its best-in-class status. Walnut Creek, wishwalnut​creek.com. —V.S.
Specialty Shop
Amphora Nueva
You don't have to be a master chef to appreciate the liquid gold on display at this olive oil purveyor's two East Bay stores. Vats of premium extra virgin and infused olive oils share shelf space with aged balsamic vinegars in numerous tempting flavors such as black fig and pomegranate. The family-​owned business works in direct partnership with farmers in both hemispheres to deliver the freshest goods year-round, in addition to producing many of its own olive oils and infused vinegars. With some 50 products on tap—not to mention a highly trained staff ready to offer expert advice, recipes, or help creating the perfect gift basket—Amphora Nueva has a delicacy to tantalize every taste. Berkeley and Lafayette, amphora​nueva.com. —R.O.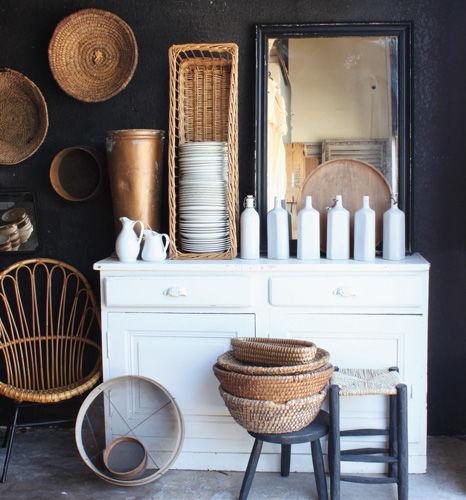 Home Decor Boutique
Elsie Green
Achieving decor perfection is simple with a visit to Elsie Green. Need a few chic items to enhance your summer soiree? Nab some wine and cocktail sets made from recycled Moroccan glass in a gorgeous shade of light blue, and a bamboo peg rack with French country flair for guests to hang their jackets on. Lighten the mood with a breezy tablecloth, and top it off with some sunny yellow candles in the shape of songbirds. Concord, elsiegreen.com. —C.M.
Shoe Store
Tootsies
Tootsies has provided foot candy for locals since its much-loved Rockridge location opened in 2005. After its second shop debuted in Alameda four years ago, it became easier than ever to pick up stylish footwear. Try a ballet-​inspired flat from Gentle Souls, a Kenneth Cole brand that boasts flexibility, breathability, and extra cushioning. Or work a Mediterranean vibe with a classic espadrille by Eileen Fisher. For a versatile shoe that goes with everything, step into a cream-​hued, chunky-heel sandal by Vince Camuto. Alameda and Oakland, www.tootsies​boutique.com. —C.M.
Plant Nursery
Orchard Nursery
For more than 70 years, Lafayette has been home to the gardening​ oasis Orchard Nursery. The five-acre haven offers a diverse selection of high-quality plants and landscaping materials—and it's all too easy to spend hours wandering through the expertly curated outdoor collection, the houseplant atrium, and the Lazy K gift shop. Detailed signage helps visitors keep track of their favorite foliage, although with so much impressive greenery, the shopping list never seems to end. Lafayette, orchard​nursery.com. —M.M.
Bike Shop
Livermore Cyclery
The East Bay's go-to stop for all things bike, 42-year-old Livermore Cyclery offers everything from repairs to rebuilds, cruisers to racers, and accessories to rentals. Knowledgeable staff members—many of whom are fit certified—make sure your bike meets your personal comfort standards and can recommend the best two-​wheeler for your sport, whether you are a casual rider, an off-road adventurer, or a professional triathlete. And to maximize your cycling experience, all three locations host clinics on minor maintenance and nutrition, as well as yoga classes. Alamo, Dublin, and Livermore; livermorecyclery​.com. —K.H.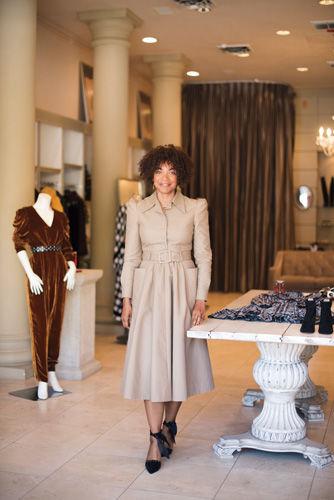 Cult Fashion Destination
Editor Pick: McMullen
Having celebrated a decade in business last fall, this trendsetting women's boutique is seriously hitting its stride, thanks to its owner, local style icon Sherri McMullen. A former buyer for Neiman Marcus who was recently profiled in Vogue, McMullen travels to New York and Paris Fashion Weeks to fill her shop with chic looks and on-the-cusp designer lines, bringing a sophisticated style sense to the East Bay. (She's the exclusive U.S. retail purveyor of the cult-favorite Nigerian label Maki Oh.) Next up: McMullen will launch a new shop in Uptown Oakland this fall. Piedmont, shopmcmullen.com. — L.B.
Antiques Store
The Spotted Cow
The bad news: This Walnut Creek antique boutique closed in March. The good news: The Spotted Cow will relaunch in Martinez in September. Owner Mackenzie Lesher says the new location—an old metal barn in Martinez's revitalized downtown—is perfect for her store's early-​1900s farmhouse aesthetic. The venue will open only four times a year for weeklong or 10-day extravaganzas featuring music, cocktails, food, and workshops, in addition to a wide array of vintage finds. Here are more details about The Spotted Cow's reincarnation. Martinez, ​​spotted​cowvintage.com. —V.S.
By the Numbers
6–8: Antiques vendors—in addition to the shop's owners and special guests—who sell their wares at the store.
30+: Years the Martinez barn stood vacant before The Spotted Cow moved in.
50: Approximate number of vintage treasures the owners picked up on a recent sourcing trip to Paris.
1,700: Size, in square feet, of the new space (excluding the outdoor area, which will also host vendors and activities).
Style Guide
Women's Clothing Boutique
Vici
Warm summer months can mean a plethora of outdoor events. No matter what your calendar holds, Vici offers racks stuffed to capacity with ever-changing, fashion-forward clothes, along with shoes and accessories. Diablo asked co-owner Aimee Dudum Colorado what to wear for various occasions, and she supplied some tips for completing the perfect outfit. Walnut Creek, vicicollection.com. —C.M.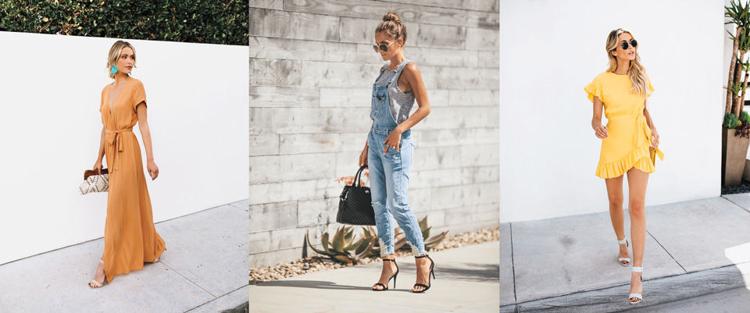 For a summer wedding: Don a short-sleeve solid Bardot wrap maxi dress. (Pictured left.) 
To finish the look: "Pair with a simple nude heel, and have fun accessorizing with a pop of color or a patterned clutch."
For a baseball game: Grab some Strauss distressed pocketed overalls. (Pictured center.)
To finish the look: "Layer over a simple white or gray tank. They're easy and effortless."
For wine tasting: Pick up a Lovina wrap dress. (Pictured right.)
To finish the look: "Style with a statement earring and a wedge."
Consignment Shop
Labels Luxury Consignment
Offering high-end designer brands at a fraction of their original retail price, Labels Luxury Consignment has been dressing the area's most fashionable women for more than 20 years. (The store even carries coveted Hermès and Chanel handbags.) Diablo asked owner Lynn Nice about the smart styles buyers can score in her boutiques. Berkeley and Walnut Creek, labels​luxury.com. —C.M.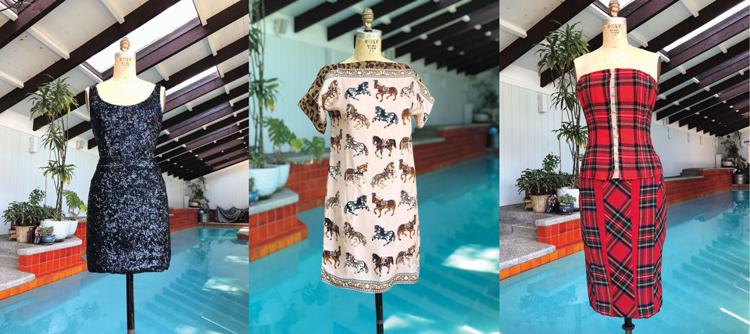 For what Nice calls "extravagances including sequins," a sparkling Donna Karan bodysuit and skirt set channels the glam '80s. (Pictured left.)
If you're searching for "summer staples in gelato palettes and sheer silhouettes," nab a vintage Hermès silk scarf dress featuring a carousel horse print. (Pictured center.)
To get a head start on fall with "autumn-inspired motifs including plaid prints," a Dolce and Gabbana tartan skirt and matching bustier bring back a classic '90s look. (Pictured right.)
Services
You know best: Diablo readers recommend these local specialists.
Car Wash
Lafayette Car Wash and Detail Center
"Fine attention to detail. Excellent service. A thoroughly washed car that makes me smile every time. They are a Lafayette institution—one that deserves our support because of their care for their product." Lafayette, lafayettecarwash.com. —Linda Berti, Moraga
Caterer
Sunrise Bistro and Catering
"The food from Sunrise Bistro is delicious and always super fresh. The Thai chicken salad and lemon bars are unforgettable. The catering presentation is gorgeous. But one of my favorite things about the bistro is that it's family-owned and supports our local community." Walnut Creek, sunrisebistrocatering.com. —Rosie Lopez, Walnut Creek
Dry Cleaner
Country Club Cleaners
"Country Club Cleaners [CCC] has provided me and my family fast, reliable service for over 10 years. CCC has been dependable and has never ruined or harmed an article of clothing. I would also add that they are flexible if I need to change the schedule or need something rushed for a business trip. They are the best!" Danville and San Ramon, countryclubcleaners.com. —Chuck Shay, Danville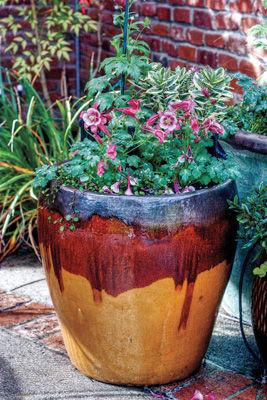 Landscaper
Laural Landscapes
"Laural Roaldson displayed a vast knowledge of what plants, rocks, etc., would work best in each specific situation. I referred a few friends and family [to her], and they had only great things to say about their experience. Laural really makes an effort to include her clients throughout the entire process, making sure all of their needs are met when creating a beautiful yard." Walnut Creek, laurallandscapes.com. —Ray Roach, Walnut Creek
Mechanic
Diablo Auto Specialists
"When you have your vehicle serviced at Diablo Auto Specialists, [co-]owner Tim Stussi greets you and spends time going over issues and explaining what's to be done. When you pick up your vehicle, Tim is there to review the work, answer questions, and offer advice. He truly enjoys taking the time to talk with each customer, helping make their visits easy and comfortable. He's been in the automotive industry for [more than] 40 years [and is] hugely knowledgeable. He treats his customers fairly and honestly, and his incomparable mechanics do excellent, dependable work." Walnut Creek, diabloautospecialists.com. —Linda Rimac Colberg, Walnut Creek