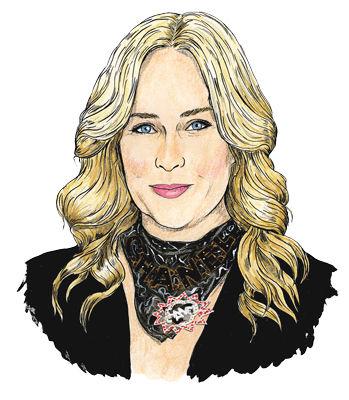 Meet
Pamela Donahue
Personal Shopper and Stylist at Neiman Marcus
Classic, comfortable, wearable. That's how personal shopper Pamela Donahue, of the Walnut Creek Neiman Marcus, describes Northern California style. "It's a look that can take you anywhere," she explains. Sounds about right—which is why women trust Donahue for their everyday style needs.
When clients come to her seeking wardrobe answers, Donahue updates them on the latest trends and teaches them how to dress to best flatter their bodies and increase their self-confidence—which is what makes her a pro. Donahue is more than a girlfriend shopping with you; she'll suggest something you wouldn't have considered that may pleasantly surprise you. For instance: "Ditch the skinny jeans and try a flared pair instead, with a pump rather than an open-toed wedge, which makes every body type appear longer and leaner," she says. Donahue will show you how to wrap a lightweight scarf—her vote for one of the most perfect accessories—around a T-shirt in an effortlessly chic way.
Her clients' favorite brands include Rag and Bone, Tom Ford, Vince, Ramy Brook, and Stella McCartney. She makes sure they have a few staples, including classic pumps, a single-breasted blazer, dark denim flared jeans, and a well-made belt. Donahue wants her customers to leave feeling ready to take on the world. That's why she's taken her passion for outfitting a step further, by helping students at the Stanford Graduate School of Business find their personal professional styles, readying them for the workforce and for pitching their ideas to potential investors. 
Donahue's Picks
Go-to shop: "Zara in Walnut Creek is ideal for perfect tees and on-trend dresses," Donahue says.
Favorite local designer: Big Kiss Little Kiss in Walnut Creek makes "fun, playful clothes for busy kids," Donahue notes. "Best of all, they're made with sustainable fabrics."
Favorite jewelry shop: Alamo-based Love You More. "[Owner Gaby Ghorbani's] stylish jewelry … empowers women," says Donahue. —S.D.
Reader Picks
Bookstore
Half Price Books, multiple locations
Runner-up: Rakestraw Books, Danville
Men's Clothing Store
Venture Quality Goods, Lafayette
Runner-up: Patrick James, Danville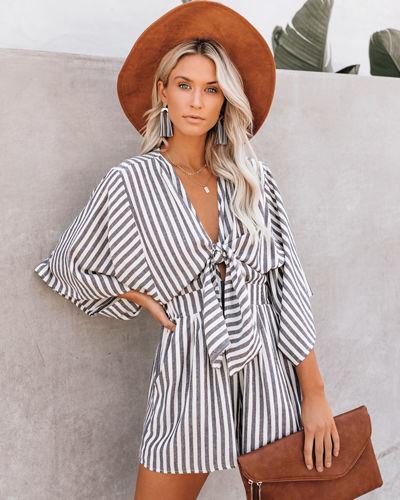 Sporting Goods Store
Sports Basement, multiple locations
Runner-up: Dick's Sporting Goods, multiple locations
Women's Clothing Boutique
Vici, Walnut Creek
Runner-up: Pink Arrows Boutique, Benicia
Gift Shop
Wish, Walnut Creek
Runner-up: Lemon, Danville
Plant Nursery
Orchard Nursery, Lafayette
Runner-up: Sloat Garden Center, Pleasant Hill
Beauty Store
Lafayette Beauty Store and Salon, Lafayette
Runner-up: Essence Beauty Supply, Oakland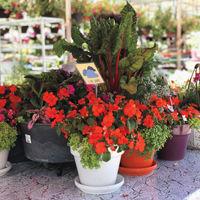 Plus-Size Boutique
Harper Greer, Lafayette
Runner-up: In Full Swing, Oakland
Consignment Shop
Labels Luxury Consignment, Walnut Creek
Runner-up: A Dress Change Consignment, Danville
Jewelry Store
Heller Jewelers, San Ramon
Runners-up: D and D Jewelry, Walnut Creek and Spitz Jewelers, Walnut Creek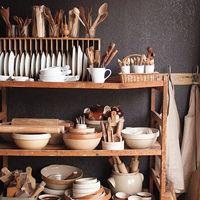 Shoe Store
Tootsies, Alameda and Oakland
Runner-up: Nordstrom, Pleasanton and Walnut Creek
Home Decor Store
Elsie Green, Concord
Runner-up: HomeGoods, multiple locations
Car Wash
Lafayette Car Wash and Detail Center, Lafayette
Runner-up: Autopia Car Wash, multiple locations
Catering
Sunrise Bistro and Catering, Walnut Creek
Runner-up: AWG Private Chefs, Walnut Creek
Dry Cleaner
Country Club Cleaners, multiple locations
Runner-up: Vogue Cleaners, Walnut Creek
Landscaping
Laural Landscapes, Walnut Creek
Runner-up: Dana Lund Landscaping, San Ramon
Mechanic
Frank's Import Repair Service, Concord
Runner-up: Big O Tires, multiple locations
Editor Picks
Recently Reincarnated Bookstore: Half Price Books, Concord
After 18 years in business, the Todos Santos Plaza location of Half Price Books—the 2019 reader pick for Best Bookstore in the East Bay—closed its doors in May. But we bring you good news: The local favorite has found a new home in the Willows Shopping Center and is due to reopen in late November. Until then, Half Price Books lovers will have to travel to the Berkeley, Dublin, or Fremont outposts to buy tomes for less. hpb.com. —M.M.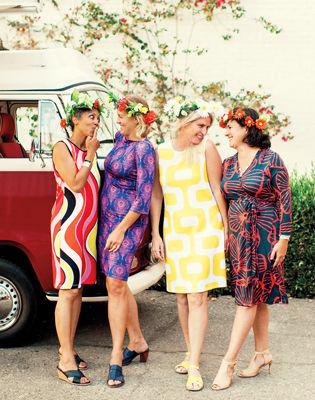 Boutique on Wheels: Gypsy Boutique, Pleasanton
You may have heard of Airstream campers, but have you ever heard of an Airstream shop? Well, now you have. Gypsy Boutique—which usually parks in Pleasanton—presents deals on wheels, with its carefully curated selection of feminine, boho-chic attire. The mobile storefront allows the boutique to travel around, so don't be surprised if you see the shiny silver store at local farmers or flea markets. facebook.com/gypsy​boutiqueshop. —M.M.
East Bay-Made Fashion: Lesley Evers, Oakland
Not only is designer Lesley Evers an Oakland resident with a flagship store in Rockridge, but she also proudly produces every one of her pieces in Oakland. So her brightly printed dresses, separates, and scarves represent the East Bay in more ways than one—which might be why Oakland mayor Libby Schaaf has been spotted wearing Lesley Evers creations on more than one occasion. lesleyevers.com. —M.M.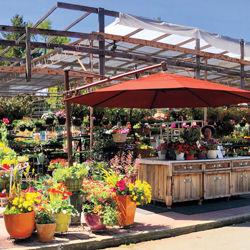 Flashback
Rooted in the Community
42 Years Lazy K has been open at Lafayette's Orchard Nursery. Owner Tom Courtright decided to transform his family home on the property into a gift shop in 1977. The store—named for the house of the land's original ranch owners—has provided the community with nature-themed decor, apparel, and accessories ever since. orchardnursery.com. —M.M.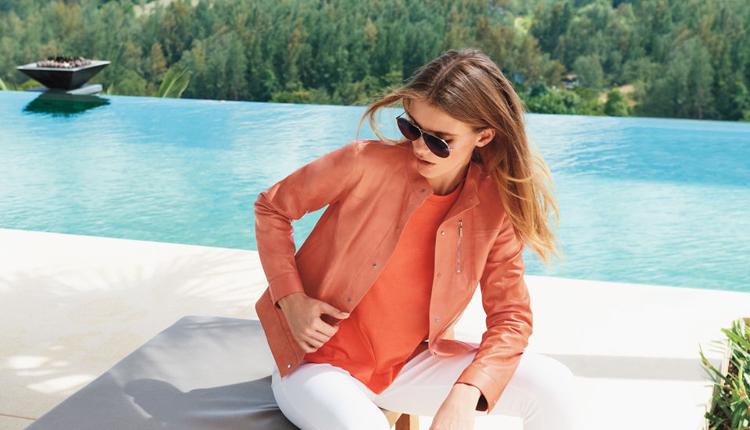 A Whole New Mall Game
When it comes to massive shopping centers, the East Bay has more than its fair share. Here are some tidbits about three of our favorites.
City Center Bishop Ranch, San Ramon
November 2018: Opened
16 Eateries
7 Acres
18 Stores
Newest tenants: Heller Jewelers, Sephora, and Unionmade
Standout tenant: M by Maggie Rizer
Trivia: Designed by star architects at Renzo Piano Building Workshop, in collaboration with Bar Architects.
Transit: County Connection buses arrive from the Walnut Creek and Dublin BART stations.
Broadway Plaza, Walnut Creek
September 2016: Redesign completed
11 Eateries
24 Acres
71 Stores
Newest tenant: Forevermark by Padis Jewelry
Standout tenant: Neiman Marcus
Trivia: Confused or need help? You can text the Broadway Plaza concierge with questions at (925) 948-8826.
Transit: Walnut Creek's free downtown trolley goes from BART to Broadway Plaza.
San Francisco Premium Outlets, Livermore
2012: Opened
2015: Expanded
18 Eateries
42 Acres
164 Stores
Newest tenants: Champion and Bath and Body Works
Standout tenant: Eredi Pisano
Trivia: It is California's largest outdoor outlet shopping mall.
Transit: An Outlet Hop tour bus takes shoppers to the outlets from downtown San Francisco. —M.M.