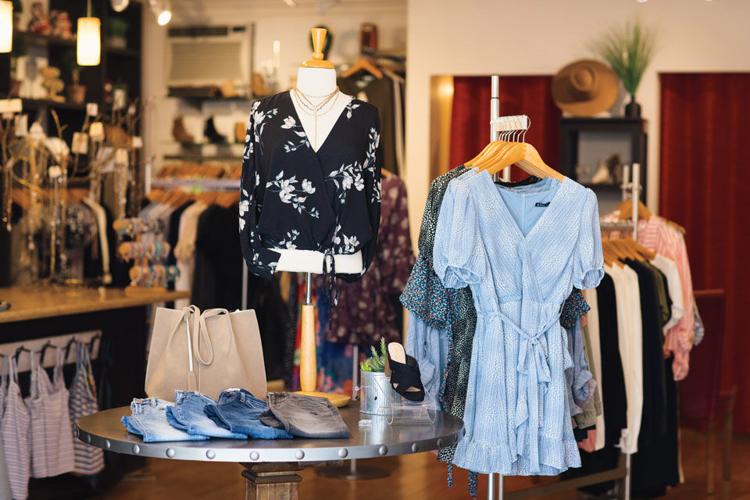 Spotlight: Most Irresistible Women's Clothing Store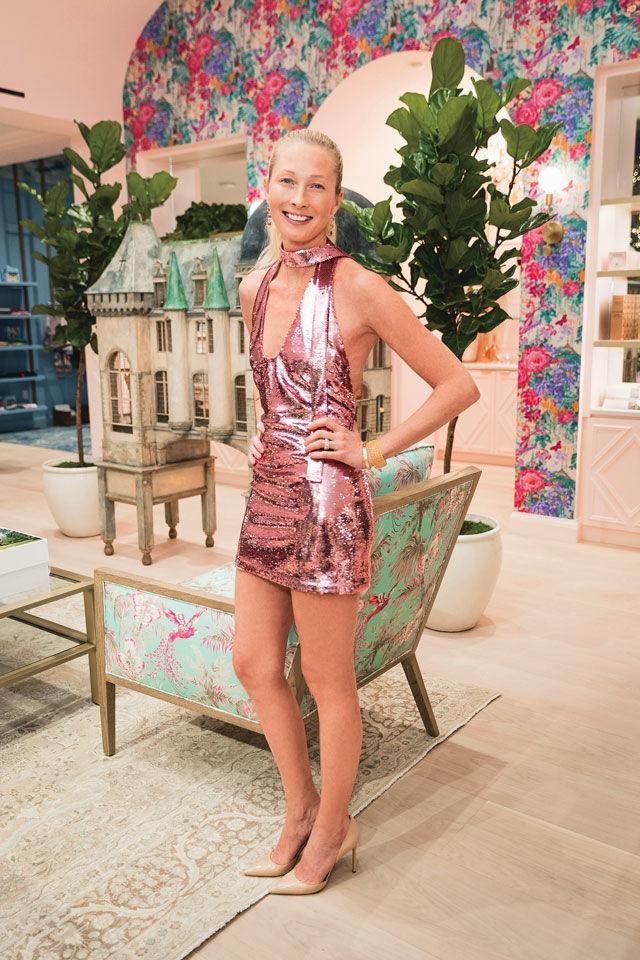 M by Maggie Rizer
When M by Maggie Rizer—a chic boutique founded by the East Bay-based 
supermodel—opened its doors nearly two years ago, it was a welcome addition to the local shopping scene. Located in San Ramon's City Center Bishop Ranch, the store quickly established itself 
as the go-to resource for women who want stylish pieces that work in real 
life—not just on runways or red carpets.
Rizer, a freckled beauty who graced the cover of countless magazines during her modeling heyday in the 1990s, says she'd fantasized about opening a shop for a long time. But it was not until she moved to the East Bay with her husband, Alex Mehran Jr. (with whom she has four children), that she began to pursue her dream. As the president and CEO of Bishop Ranch, Mehran was deeply involved in the 
development of City Center, the shopping, dining, and entertainment hub designed by the Renzo Piano Building Workshop. With its welcoming central 
plaza and friendly vibe, City Center 
provided an optimal setting for Rizer to 
create the shop she describes as "an 
extension of my closet." Featuring items by designers that she has long championed, including Anna Sui, Temperley London, and Rick Owens, M by Maggie Rizer reflects the elegant-bohemian style of its owner. The boutique also carries covetable shoes by Tabitha Simmons and Charlotte Olympia, bags by Sensi Studio and Mark Cross, and jewelry by Dean Harris, among others. The shop itself—with its eclectic furnishings and large, Victorian-era birdcage—is as distinctive as the carefully curated clothing.
Though she closed up shop during the COVID-19 crisis, Rizer continued to take Instagram orders during the shutdown. Still, she admits to missing the in-person
experience. "I love interacting with people who shop in the store," she says. "The women of the East Bay have a lot of style, and they want their clothes to reflect that. And I'm excited to be offering high-fashion looks that are wearable and approachable, which I think works really well with the East Bay lifestyle." mbymaggie.com.
Readers' Pick
BEAUTY STORE
Lafayette Beauty, Lafayette, lafayettebeauty.net.
Runner-up // Changes Salon and Day Spa, Walnut Creek, changessalon.com.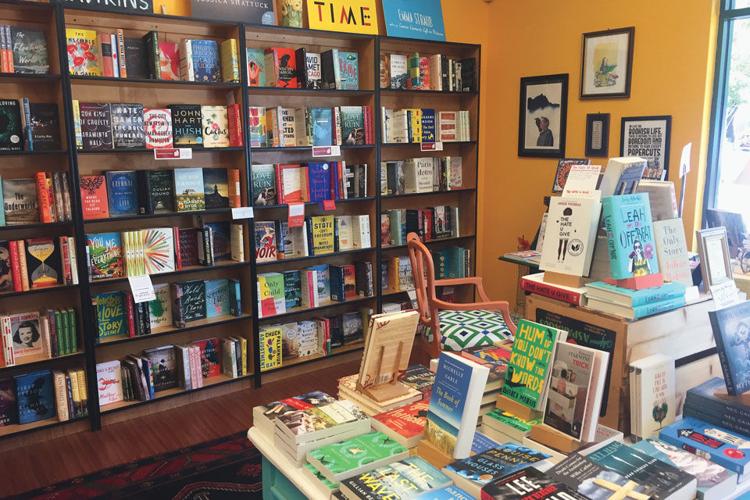 BOOKSTORE
Rakestraw Books, Danville, rakestrawbooks.com.
Runner-up // Half Price Books, multiple locations, hpb.com.
CONSIGNMENT SHOP
Labels Luxury Consignment, Berkeley and Walnut Creek, labelsluxury.com.
While I love wearing designer clothes, my budget doesn't always agree. The staff at labels always makes me feel welcome, no matter how much I can spend, and I go home feeling stylish every time." —Denisen Hartlove, Concord
Runner-up // Hospice Thrift Shoppes, multiple locations, hospiceeastbay.org.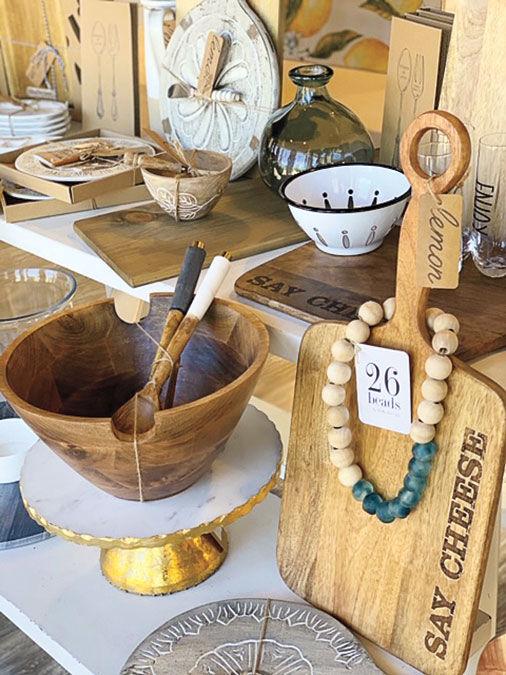 GIFT SHOP
Lemon, Lafayette and Danville, lemongiftshop.com.
Lemon is the perfect spot to find unique, fun gifts. I love that they also support local small businesses by selling their products and hosting community events, like book launches and info sessions." —Marisa lonic, Walnut Creek
Runner-up // Wish, Walnut Creek, wishwalnutcreek.com.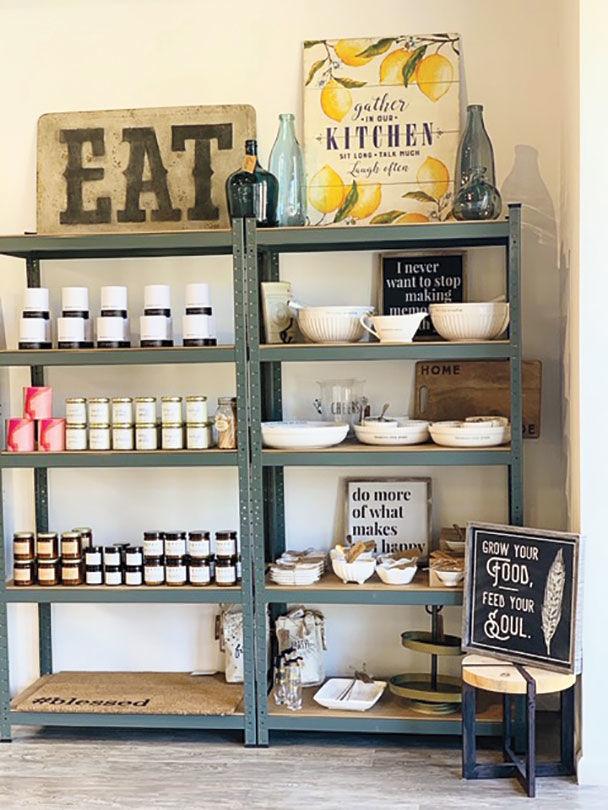 HOME DECOR/FURNITURE STORE
Lemon, Lafayette and Danville, lemongiftshop.com.
Runners-up // Interior Spaces Design, Concord, interiorspacesdesign.com; 
and Clayton Furniture, Concord, 
claytonfurnitureinc.com.
JEWELRY STORE
Heller Jewelers, San Ramon, hellerjewelers.com.
Runner-up // Spitz Jewelers, Walnut Creek, spitzjewelers.com.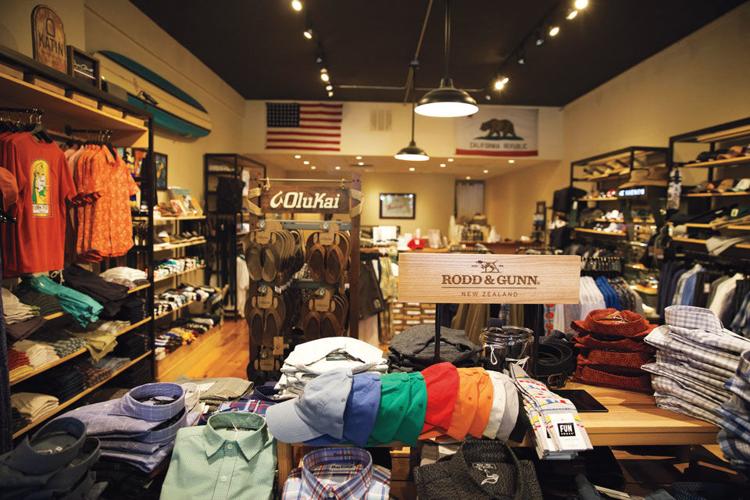 MEN'S CLOTHING STORE
Venture Quality Goods, Lafayette, venturegoods.com.
Runner-up // Patrick James, Danville, patrickjames.com.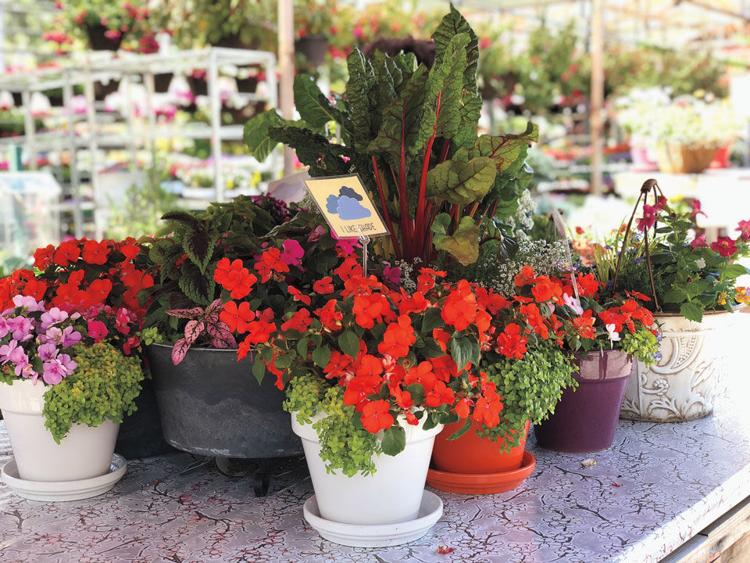 PLANT NURSERY
Orchard Nursery, Lafayette, orchardnursery.com.
Runner-up // Sloat Garden Center, multiple locations, sloatgardens.com.
PLUS-SIZE CLOTHING BOUTIQUE
In Full Swing, Oakland, infullswing.com.
Runner-up // Harper Greer, Lafayette, harpergreer.com.
SHOE STORE
On the Edge, Danville and San Ramon, shopontheedge.com.
Runner-up // Shoes on Solano, multiple locations, shoesonsolano.com.
SPORTING GOODS STORE
Sports Basement, multiple locations, shop.sportsbasement.com.
Runner-up // Dick's Sporting Goods, Dublin and Pleasant Hill, dickssportinggoods.com.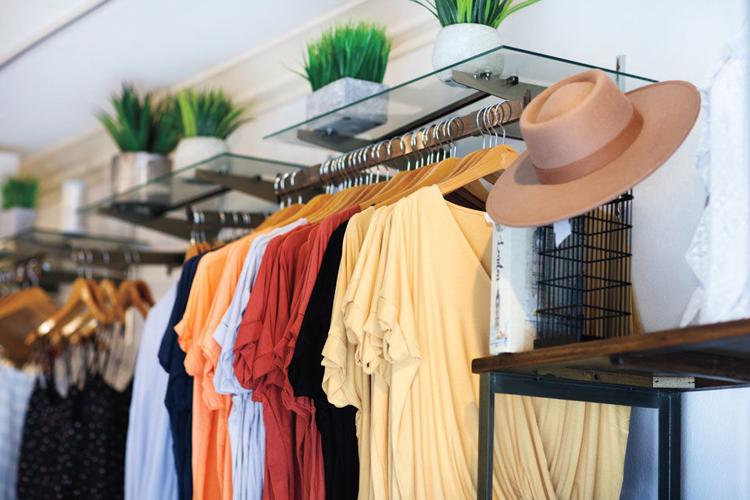 WOMEN'S BOUTIQUE
Norf London, Walnut Creek, facebook.com/dwrogers61.
Runner-up // Luck, Lafayette, lucklafayette.com.
EYEGLASS STORE
Vision Dynamics, Danville, vision-dynamics.com.
Runner-up // Art and Science of Eyewear, Lafayette, artandscienceofeyewear.com.
Editors' Pick
CAN'T-MISS STORE FOR A BUDDING BOOKWORM
Flashlight Books, Walnut Creek
Flashlight Books is a hidden gem on North Main. Though the store provides a slew of grown-up classics and best sellers, its goal is to inspire a love of literature in young people through extensive offerings geared toward children and teens. The affection
that Flashlight's owners feel for the stories on their shelves seeps through the shop, and the welcoming and well-read staff can give bookworms of all ages stellar 
recommendations for their next favorite read. At Flashlight, reading is an exercise in understanding. flashlightbooks.com.
MUST-VISIT SHOP FOR HOME GOODS
Maison d'Etre, Oakland
If you're looking for the perfect accent for your home, a lovely housewarming gift, or a piece of original art, Oakland's delightful Maison d'Etre teems with well-chosen classic and contemporary options. From kitchen 
accessories and apothecary items to artful hostess gifts and cute scarves, 
Maison d'Etre offers beautiful and functional items to elevate life at home. The shop, which 
is located on Rockridge's College Avenue, even sells statement jewelry and distinctive bags, so you can bring a little personal style with you out your door. maisondetre.com.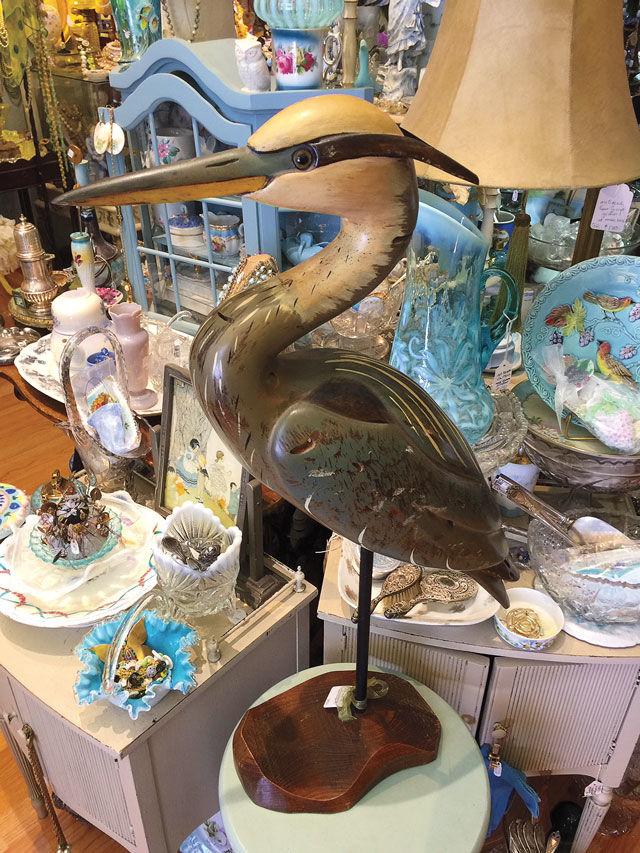 BEST PLACE TO GO TREASURE HUNTING
Cottage Jewel, Danville
This boutique is packed with traditional and modern treasures of all kinds, including artisan dishware, period beads, glittering Gatsby rings, antique purses, Victorian brooches, engraved Native American pieces, colorful bracelets in every style, and more. Cottage Jewel also
holds regular lectures, appraisal
 clinics, workshops, and trunk
 shows. And there's a bonus: The shop's owner is a jewelry 
designer who has collected gorgeous pieces since childhood 
and can offer expert advice to
guide your selections. Collectors are sure to be enchanted.
 cottagejewel.com.
MUST-STOP SHOP FOR COOL-GIRL SHOES
Deliciouz, Walnut Creek
The shoe collection at Deliciouz in downtown Walnut Creek emphasizes the comfortable and the edgy, ranging from vintage-style loafers to green leather sneakers to silvery mules. The bright, airy store offers well-lit display 
cases, relaxed seating for trying on the 
perfect footwear, and a friendly staff; it also stocks boho-chic floral-print wrap dresses, cotton jumpsuits, on-trend knitwear, and more to help you create your latest look, no matter the occasion. deliciouz.com.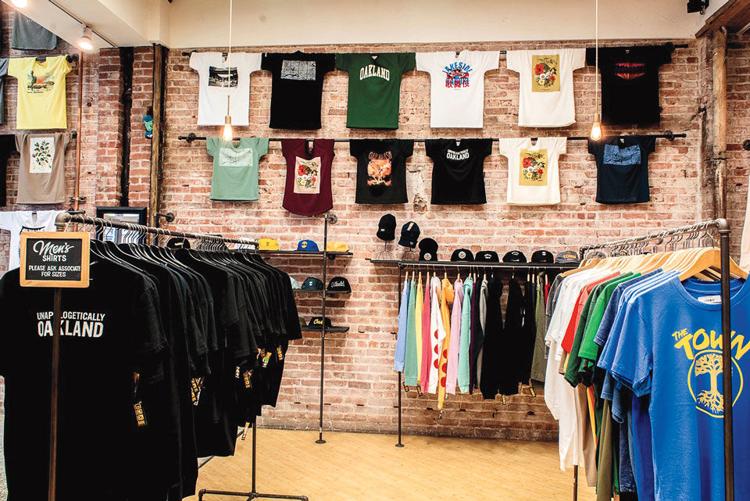 BEST WAY TO SHOW YOUR HOMETOWN PRIDE
Oaklandish, Oakland
If you are looking to incorporate some East Bay pride into your wardrobe, look no further than Oaklandish. The shop is renowned for its Oakland-themed apparel, including tees that featuring an "Autobart" Transformers/BART train hybrid; landmarks such as the Fox Theater and Tribune Tower; and a stylistic shot of the cranes at the Port of Oakland. The shop's apparel comes in a variety of styles and sizes, guaranteeing a find for the whole family, and a portion of the sales are given 
to community nonprofits. oaklandish.com.