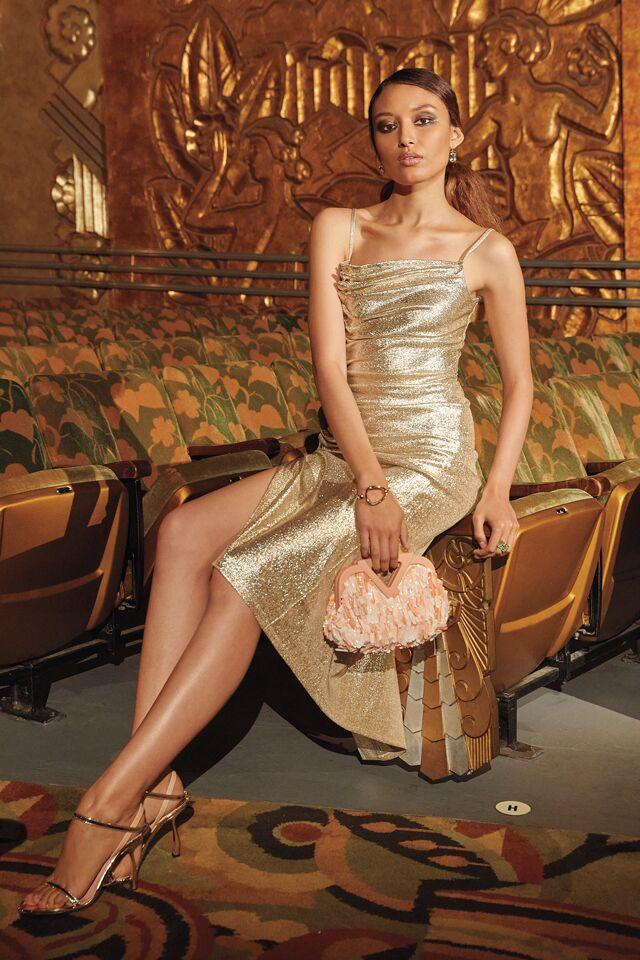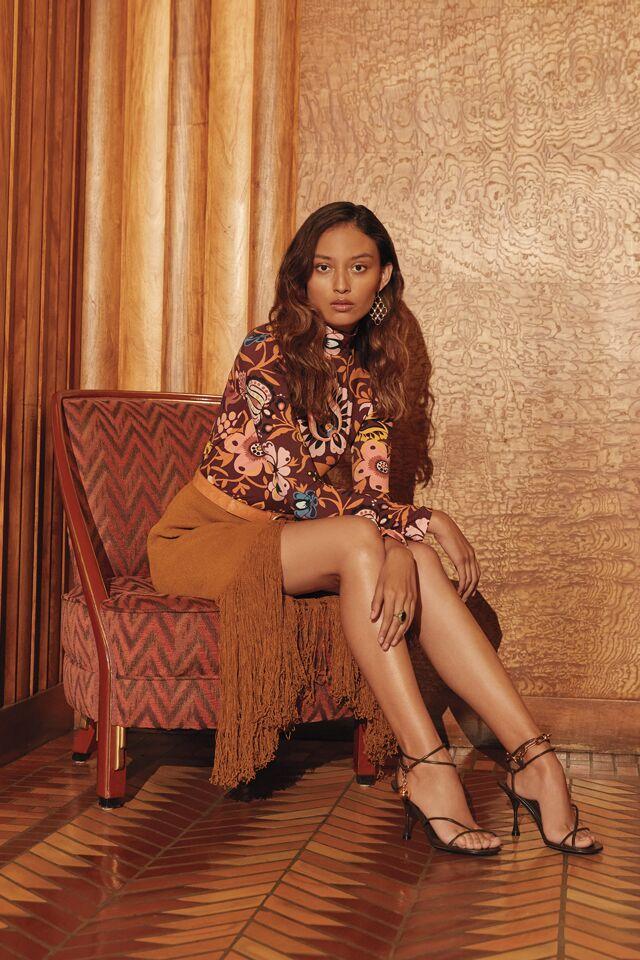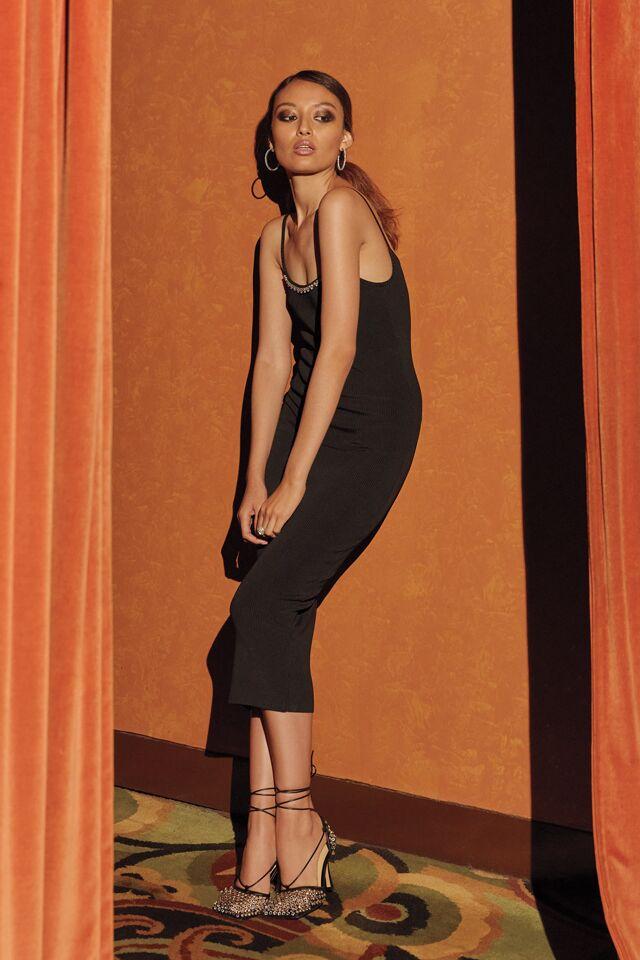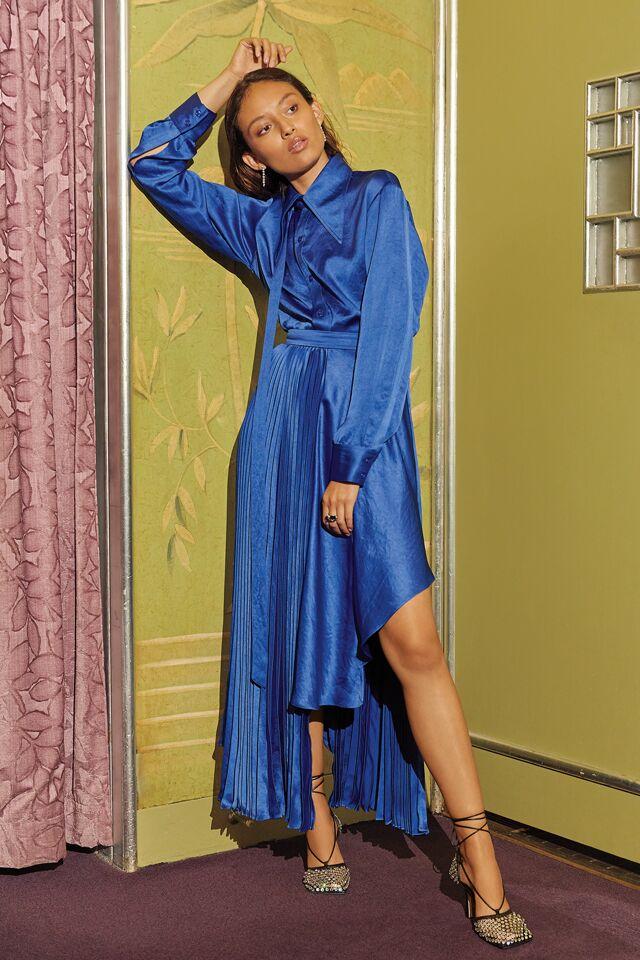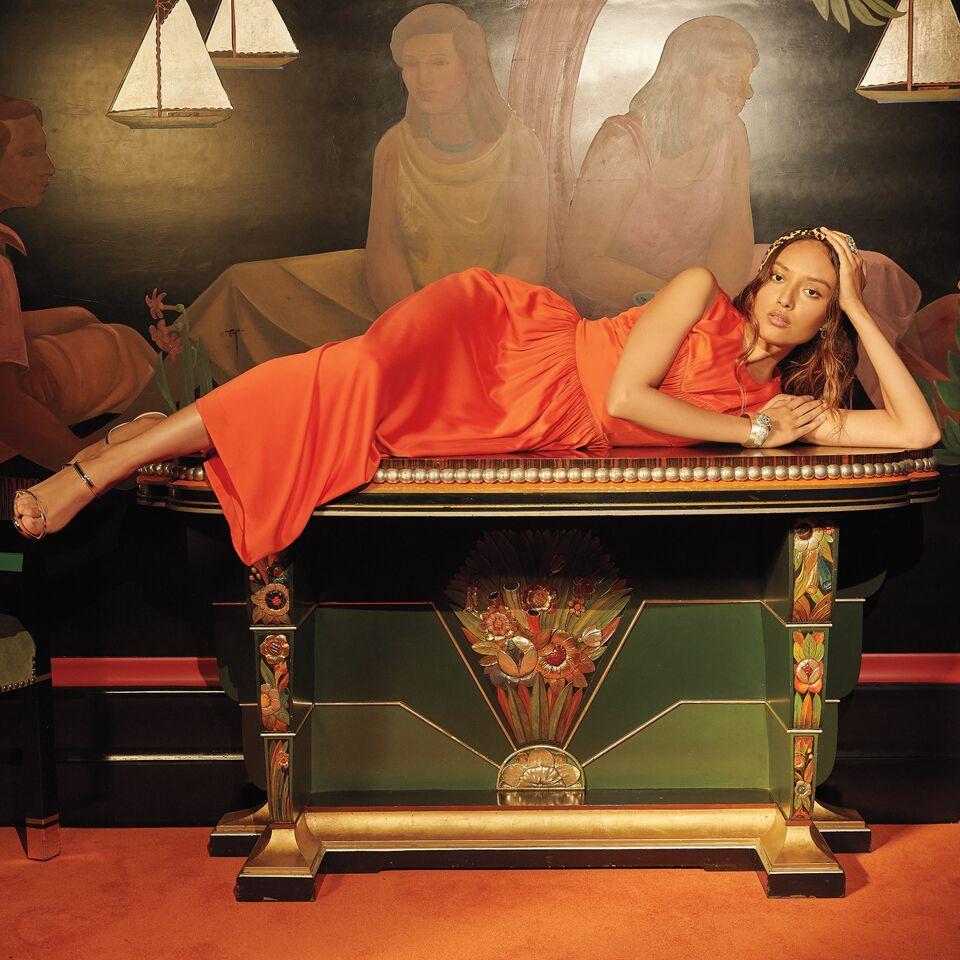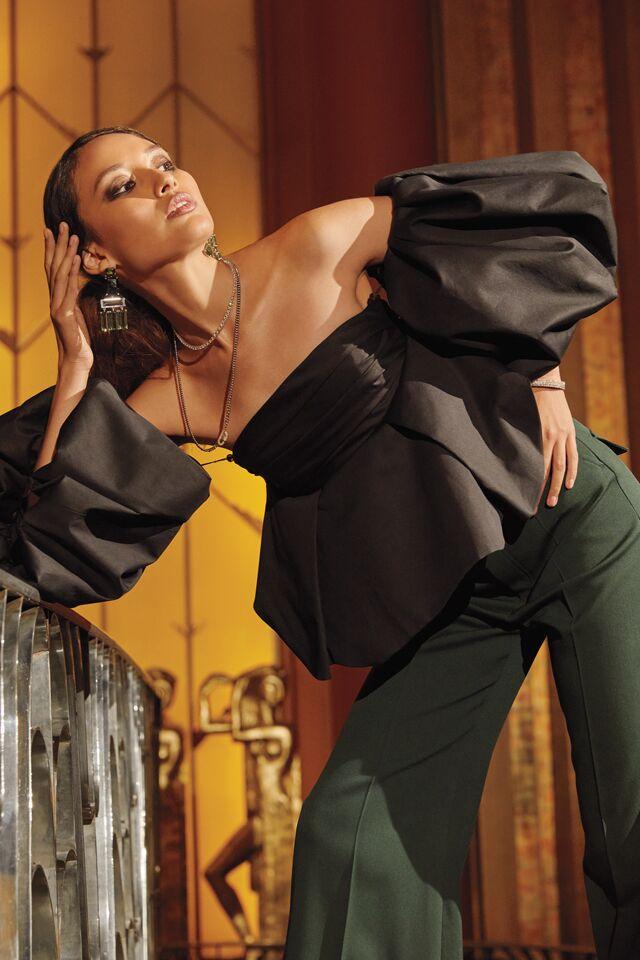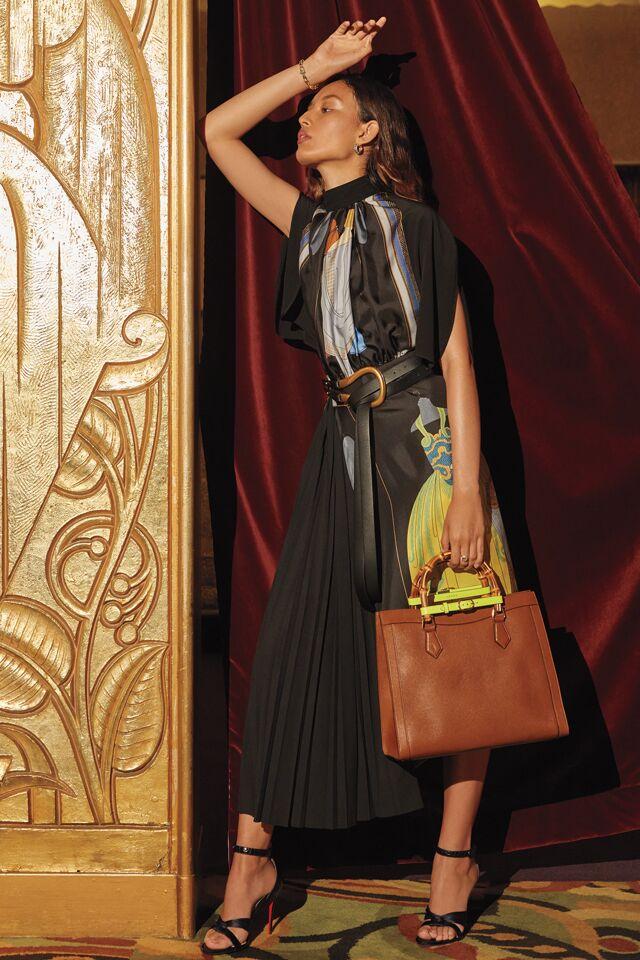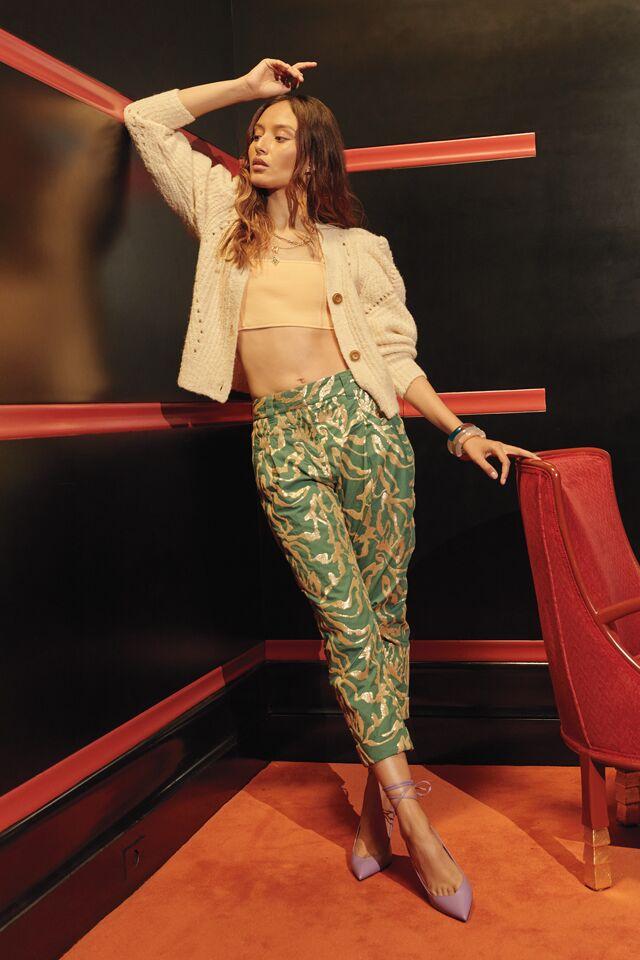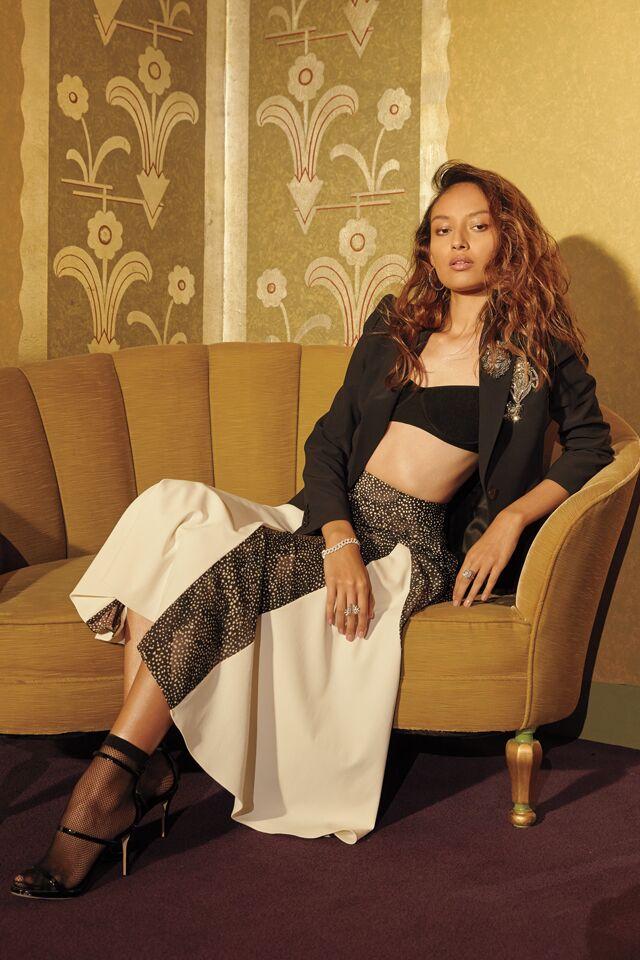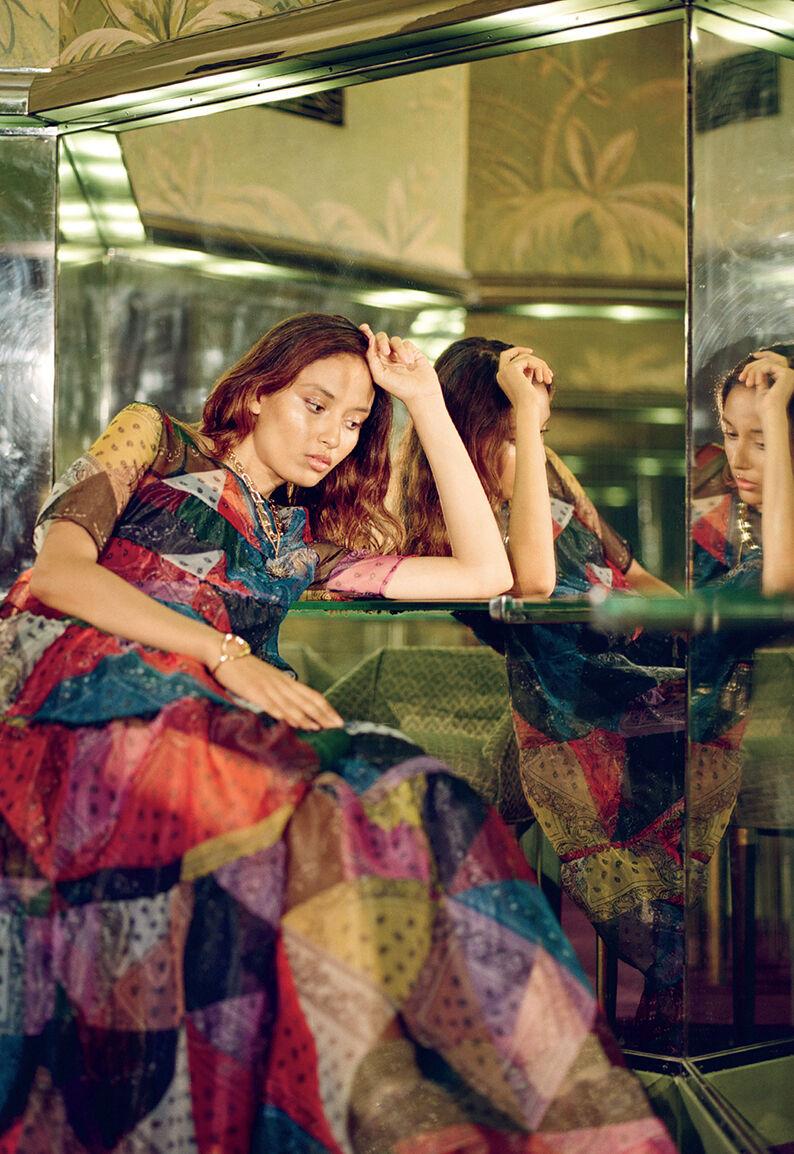 An Art Deco Treasure
The magnificent Paramount Theatre—the setting for this month's fashion feature—is an art deco jewel in the heart of Oakland's vibrant downtown. It originally opened in 1931 as a movie palace, with room to seat more than 3,000 people in its gilded auditorium. Over the years, it has gone through various renovations and reinventions, evolving into a world-class multidisciplinary arts venue. Yet throughout its long history, the Paramount's mission to dazzle, entertain, and delight has always 
remained intact.
Today, the Paramount is 
the home of the Oakland 
Symphony and the Oakland Ballet; it also hosts concerts, comedy shows, dance performances, theater, special events, and film screenings. The historic theater continues to play a vital role in the community, and it served as the ideal location to showcase the season's glamorous looks. To learn more, visit paramounttheatre.com.
Where to Shop
ALEXANDER MCQUEEN: alexandermcqueen.com. 
BOTTEGA VENETA: bottegaveneta.com. 
DORIAN WEBB: dorianwebb.com.
GUCCI: 240 Stockton St., San Francisco, gucci.com.
GIUSEPPE ZANOTTI: giuseppezanotti.com. 
HELLER JEWELERS: 2005 Crow Canyon Pl., Ste. 168, San Ramon, hellerjewelers.com.
LA DOUBLE J: ladoublej.com. 
LANVIN: lanvin.com. 
LELE SADOUGHI: lelesadoughi.com. 
MCMULLEN: 2257 Broadway, Oakland, shopmcmullen.com.
METIER: 546 Laguna St., San Francisco, metiersf.com.
NEIMAN MARCUS: 150 Stockton St., San Francisco, neimanmarcus.com.
NORDSTROM: 865 Market St., San Francisco; 1200 Broadway Plaza, Walnut Creek, nordstrom.com.
PACO RABANNE: pacorabanne.com.
SAKS FIFTH AVENUE: 384 Post St., San Francisco, saksfifthavenue.com.
TIFFANY AND CO.: 1119 S Main St., Walnut Creek, tiffany.com.