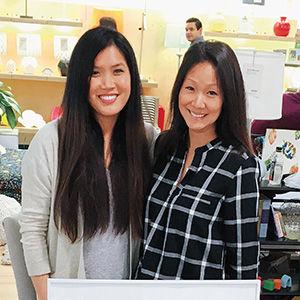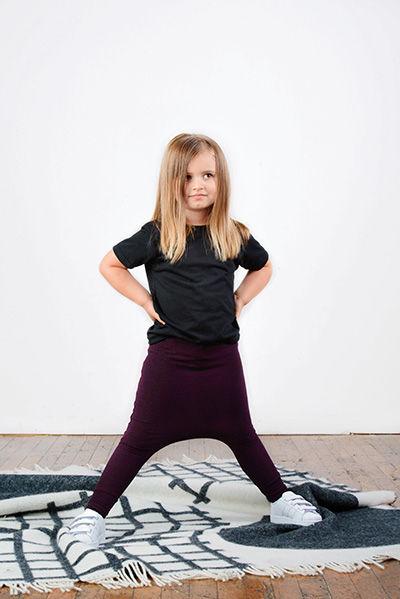 Iddy Biddy
Sharon Koh, who has a background in fashion, started designing kids clothes as a hobby when her son was born. Today, it's her full-time job, working on Iddy Biddy out of her home in Orinda, along with cousin and business partner Grace Koh.
Aesthetic: Modern and slightly edgy knitwear that can be worn casually or dressed up.
Iconic piece: Drop-crotch pants are the best-seller.
Fun fact: The brand was a finalist in the 2015 Martha Stewart American Made awards. "We didn't win, but it was great exposure," says Sharon. "And what an honor to be recognized by Martha Stewart." iddybiddybabyknits.com.
---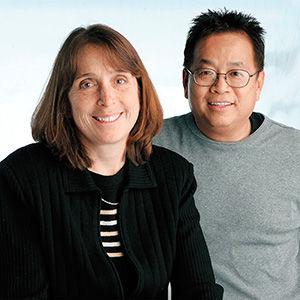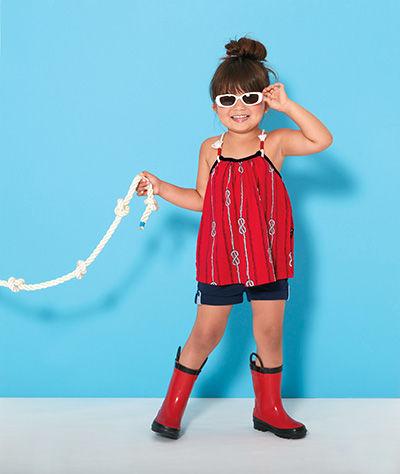 Le Top
Husband and wife Paul and Chris Lun were planning on opening a restaurant when Paul's brother suggested they try selling the Lun family's Hong Kong clothing line in America. Now, 38 years later, the Concord-based brand is in more than a thousand children's stores across the United States and in 23 other countries.
Aesthetic: Comfortable, attractive, unique, and age appropriate. "We've always believed in dressing kids like kids," says Chris.
Iconic piece: New designs are released twice a year, but count on duck-adorned outfits in spring and cute coordinating sibling sets year-round.
Fun fact: Everything is washable and dryable, including faux fur coats and faux leather aviator jackets. letop-usa.com.
---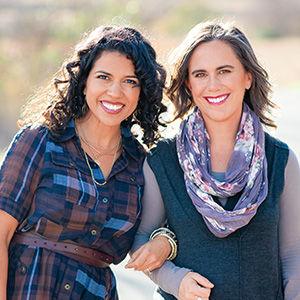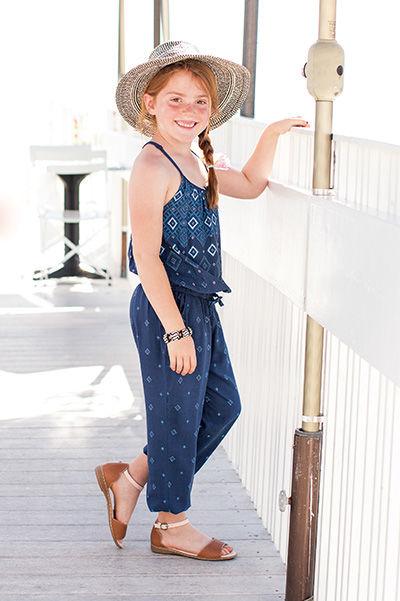 Livie and Luca
Amie Garcia and Mitzi Rivas met in prenatal yoga class while expecting their first kids (Livie and Luca, respectively). In 2004, they launched their Emeryville-based company, creating lightweight and flexible shoes for kids. Today, the shoes are sold in more than 500 boutiques worldwide.
Aesthetic: Whimsical and adorable, with bold colors and classic and vintage-inspired designs.
Iconic piece: The Pio Pio, a modern take on the animal shoe, with a glittery bird embroidered on the toes of leather Mary Janes.
Fun fact: For the past three years, employees have built or revamped playgrounds in Richmond. Says Garcia, "Our company is about spreading joy—through our products and beyond." livieandluca.com.
---