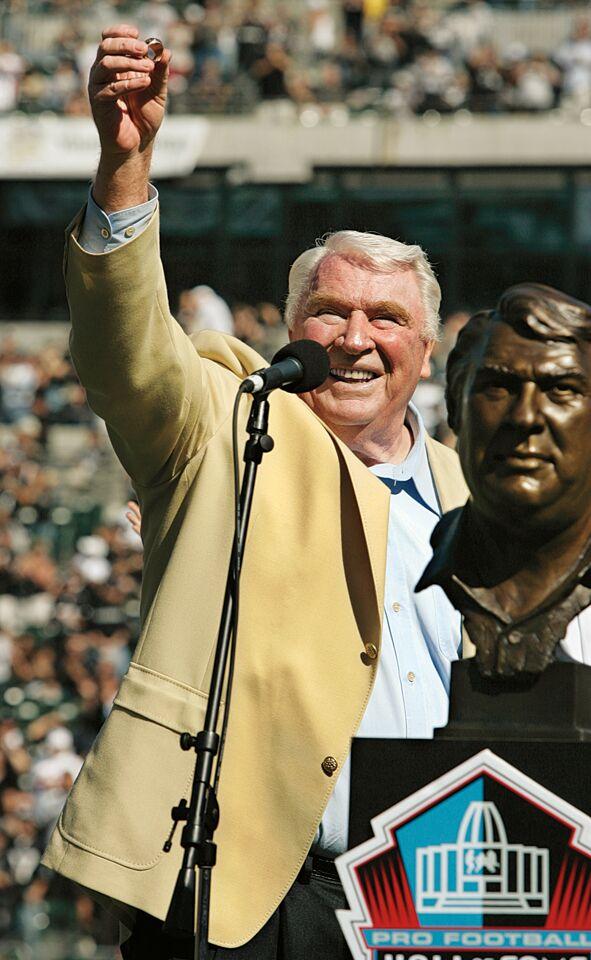 Here's a sampling of what made John Madden so special, from his days in football to his time as an East Bay neighbor:
1. In paying tribute to Madden in Congress,
 Representative Eric Swalwell noted that New England Patriots head coach Bill Belichick said Madden had five successful careers—coaching, broadcasting, commercials, video game planning, and real estate.
"It doesn't appear that Coach Belichick was aware of Madden's proficiency as a restaurant owner, grape grower, and almond farmer," Swalwell said.
2. Madden famously hated to fly—but his wife, Virginia, had taken pilot lessons and had her pilot's license. His first meeting with Electronic Arts founder Trip Hawkins came on a cross-country Amtrak trip, where the Madden video game series was born. Then Greyhound offered him a tricked-out bus. That original 1987 Madden Cruiser is at the Pro Football Hall of Fame.
3. Madden had a sweet home-away-from-his-Pleasanton-home. He owned an apartment at the Dakota in New York City, where neighbors included Lauren Bacall and Leonard Bernstein. He bought it from comedian Gilda Radner in 1985, and sold it in 2013.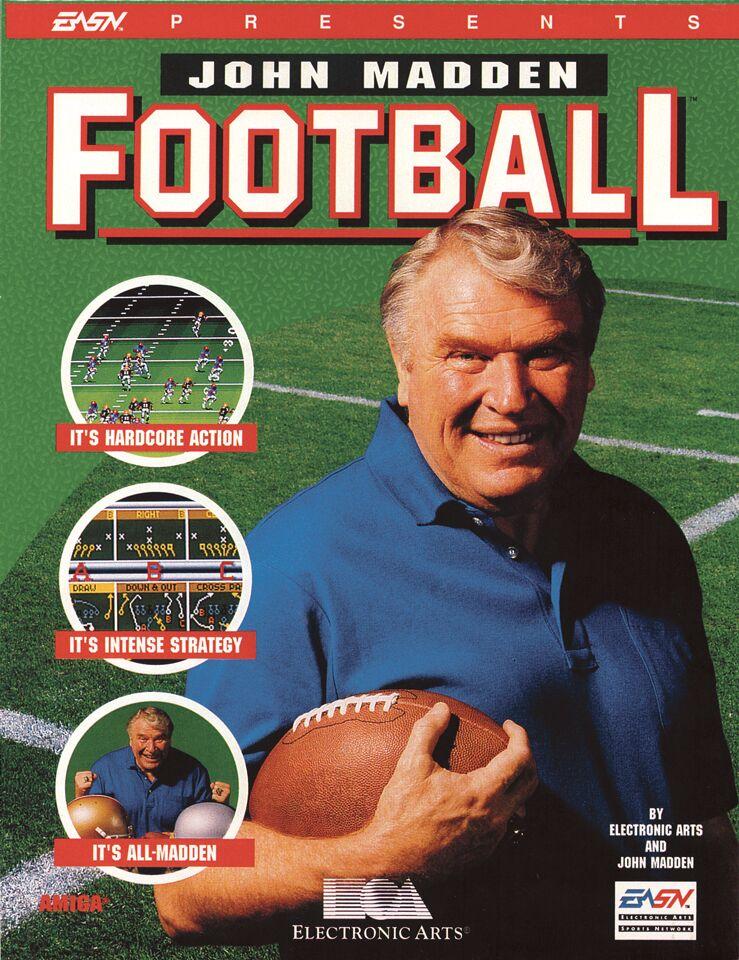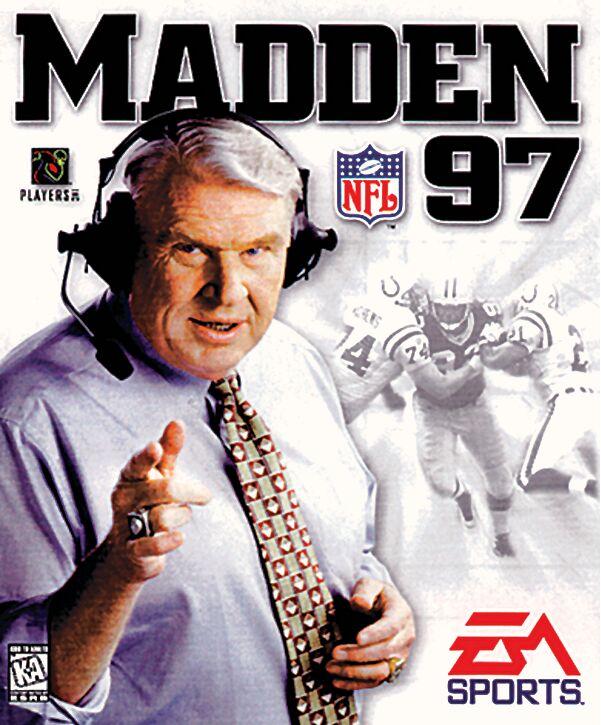 4. KCBS radio newscaster Stan Bunger hosted Madden every weekday morning for an informal chat for years. "For a guy who was a superstar, who could hang out with Yoko Ono at the Dakota, he was as genuine a person as you'll ever come across," Bunger said.
5. Electronic Arts wanted to eliminate all or most linemen from Madden NFL because they cluttered up the screen, but Madden vetoed it. "I wanted 11 guys on each team," he said. "I didn't want anyone to ever think it wasn't real."
6. With the Raiders, Madden prowled the sidelines with windblown hair and short-sleeved shirts, screaming at refs and bellowing at his players—bad boys like Kenny "Snake" Stabler and Jack "Assassin" Tatum. He retired from coaching at age 42 and still has the most wins in Raiders history, including one Super Bowl championship in 1977.
7. He transcended sports to become an icon of American culture. He hosted Saturday Night Live, played himself on The Simpsons and in movies, and appeared in music videos for Paul Simon and U2.
8. His grandson Jesse went to Bishop O'Dowd High School and was a 
freshman quarterback at University 
of Michigan this year. His grandsons 
Jack and Aidan also played football; his granddaughter, Makena, played soccer. His son Mike played football at Harvard and coached at O'Dowd and at Foothill High School. Madden attended his grandson's games in his SUV, watching with binoculars from the end zone.
9. Madden had a Midas touch in business. He opened the film production company Goal Line Productions in Pleasanton so he wouldn't have to travel to soundstages, and the business became a full-fledged agency, Flip2Media. His son Joe is now the president of Goal Line; his son Mike acquired the 20 acres of Livermore Valley land that became Madden Ranch Vineyard. The family also opened Pleasanton's Rose Hotel in 2001.
10. Upon his induction into the Pro Football Hall of Fame in 2006, Madden ruminated that at night, "I believe that the busts talk to each other. I can't wait for that conversation. I really can't. Vince Lombardi, Knute Rockne, Reggie White, Walter Payton, all my ex-players, we'll be there forever and ever and ever talking about whatever."
No doubt he's giving his fellow legends an earful right now.