Meet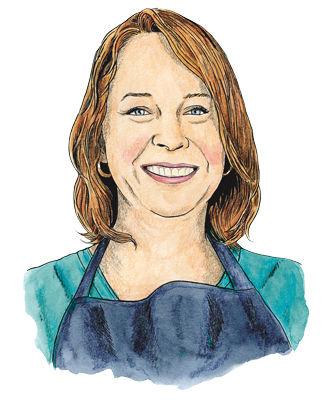 Bel McNeill
Owner of Bel and Bunna's Books
When Bel McNeill was a child, her mother routinely took her to their local bookstore in London on Saturday mornings. "My mum taught me to read at a very early age," she says. "Both my parents, but my father in particular, were big readers, so there were always books in the house."
It seems natural, then, that McNeill, who moved to the East Bay 12 years ago, would eventually find a career in the literary field. "I had a corporate job, and I was really fed up," she says. A friend mentioned that Barnes and Noble in Walnut Creek was closing, and McNeill felt instant regret that she had never applied for a job at the store. "Then the same person called me back two days later and said the Storyteller [bookstore] in Lafayette was closing, and I said, 'I can do this.'"
Bel and Bunna's Books, which opened in 2016 on Mt. Diablo Boulevard, focuses on children's literature (including works in Spanish); it also stocks audiobooks, parenting and teen-help books, and a small selection of grown-up books. In addition, the store hosts birthday parties and events, including crafting sessions and five rounds of story time each week (complete with comfortable beanbag seating).
"We're meant to be the opposite of the digital age," says McNeill, who has two sons. "There's so much fantastic literature out there for kids, and it's fantastic to put it in their hands and let them see how it's meant to be read."
McNeill's Picks
Favorite family outings: Oakland's Chabot Space and Science Center and Lindsay Wildlife Experience in Walnut Creek.
Favorite organization: McNeill's children, now ages 12 and 16, enjoy trips to Tony La Russa's Animal Rescue Foundation—though, she says, they can only go every once in a while, since they often come home with a new pet.
Favorite family-friendly restaurants: California Pizza Kitchen and California Fish Grill in Walnut Creek, and Patxi's Pizza in Lafayette. —E.W.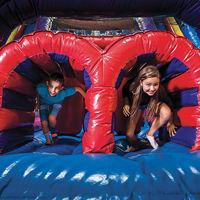 Reader Picks
Birthday Party Venue
Pump It Up, multiple locations
Runner-up: Color Bundles, Danville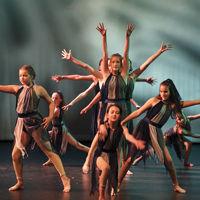 Kids' Classes
Joy in Motion, Moraga
Runner-up: Dae Han Martial Arts, Martinez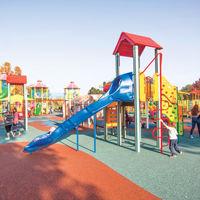 Playground
Heather Farm Park, Walnut Creek
Runner-up: Moraga Commons, Moraga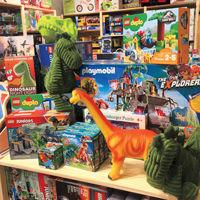 Toy Store
Five Little Monkeys, multiple locations
Runner-up: Games Unlimited, Danville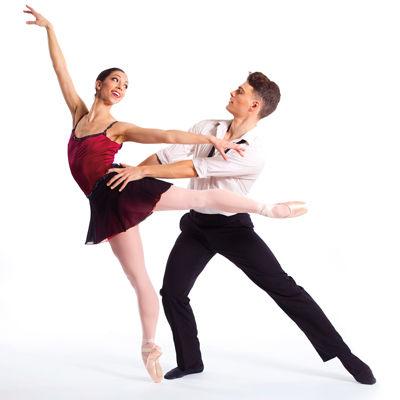 Editor Picks
Wannabe Dancers' Dream Come True: Diablo Ballet School, Pleasant Hill
Diablo Ballet, Contra Costa County's award-winning, internationally recognized dance company, is launching its own ballet school in Pleasant Hill in late August. The first program of its kind in the East Bay, Diablo Ballet School will offer children's classes taught by professional ballet dancers, and advanced students will even have the opportunity to perform with Diablo Ballet during the company's season. And it's not just for future Misty Copelands and Mikhail Baryshnikovs: The school has classes for all ages and skill levels, including budding ballerinas as young as 3. Registration is open now. diabloballet.org. —V.S.
Places To Be Like Steph: John Muir Health Ultimate Fieldhouse, Walnut Creek
Hosting everything from basketball-skills clinics, to tournaments, to birthday parties, Ultimate Fieldhouse has been a go-to destination for hoops-loving kids since it opened in 2015. The Golden State Warriors even host basketball camps at the 40,000-square-foot recreation facility in the summer months. (This year, a session for boys will be held July 15 through 19; a girls' skills camp takes place July 23 to 26.) In 2018, Steph Curry welcomed 200 young women to Ultimate Fieldhouse for his first-ever all-girls camp. ultimatefieldhouse​.com. —R.O.
Creative Outdoor Play Space: Adventure Playground, Berkeley
There are plenty of beautiful playgrounds in the East Bay with well-planned climbing, sliding, and swinging structures. Meanwhile, at Adventure Playground, kids can build their own obstacle courses using tools, paint, wood, and scrap materials available for lending. There's also a zipline to speed down, a giant net to climb on, and an endless array of tires, tubes, and shipwreck-y areas to explore—all against the backdrop of the Berkeley waterfront. This is a unique experience that takes creative play to a thrilling new level. cityof​berkeley.info. —V.S.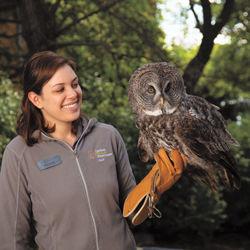 Flashback
Perch Perfect
18 Diablo Best of the East Bay shout-outs received by Lindsay Wildlife Experience through the years. Among the (animal) kingdom's worth of accolades are reader "Bests" for Rainy Day Outing, Summer Camp, Kids Museum, Birthday Party Spot, and Place to Volunteer. lindsaywildlife.org. —R.O.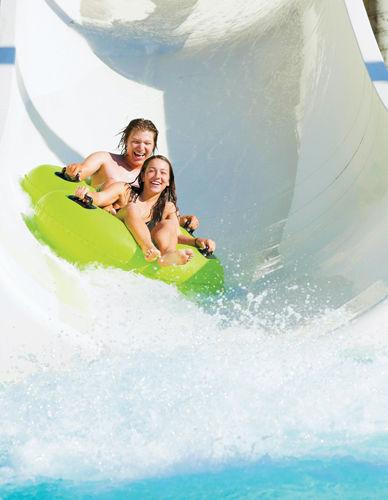 Child's Play
Ten reasons why Concord is the best city to entertain kids of all ages. 
1. The tiny set will find the right level of thrills at Pixieland Amusement Park, hopping aboard mini trains, planes, and automobiles; there's even a roller coaster for adventurous riders.
2. Budding aviators can climb into the cockpit of a 1946 Stinson airplane and check out a Huey helicopter during a tour of Buchanan Field Airport.
3. Joyful jumpers love the bounce houses at Pump It Up and the trampolines (and dodgeball courts) at Sky High Sports. Kids can enjoy more gravity-defying action at Apex Movement NorCal, a parkour and ninja warrior gym.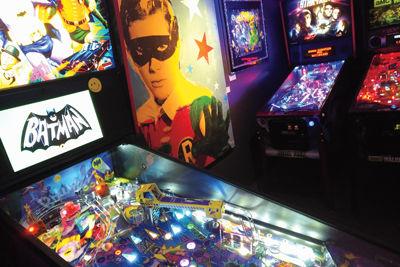 4. For classic fun, introduce the young ones to pinball at The Flipper Room (located in the picture-framing business APF) or take in a movie at the West Wind Solano Drive-In.
5. Sweltering summer days demand a trip to the waterslides and wave pools of Six Flags Hurricane Harbor, which recently added Caribbean Cove, a water play area just for kids.
6. Arcade fanatics flock to Japanese import Round 1 Bowling and Amusement, which features plenty of high-tech games and private karaoke rooms along with analog options like bowling and Ping-Pong.
7. Most young people never forget their first big concert, and the Concord Pavilion has been home to many family-friendly shows.
8. For proof that the geeks shall inherit the earth, look no further than Flying Colors Comics and Other Cool Stuff. (Owner Joe Field came up with the idea for Free Comic Book Day in 2002; it's now a worldwide retail event.) Fans of board games and Dungeons and Dragons roll the dice at Black Diamond Games, a two-level shop that sells everything from trading cards to collectibles.
9. Those looking for serious action can suit up at Q-zar Laser Tag, which is celebrating 28 years of phaser fun.
10. There is something for everyone at the Veranda shopping center. Adults can sip a glass of vino at Residual Sugar Wine Bar while watching the kids climb the play structure before settling in for a film at Luxe Cinema. The arcade and sports bar Dave and Buster's is coming to the Veranda soon, too. —R.O.