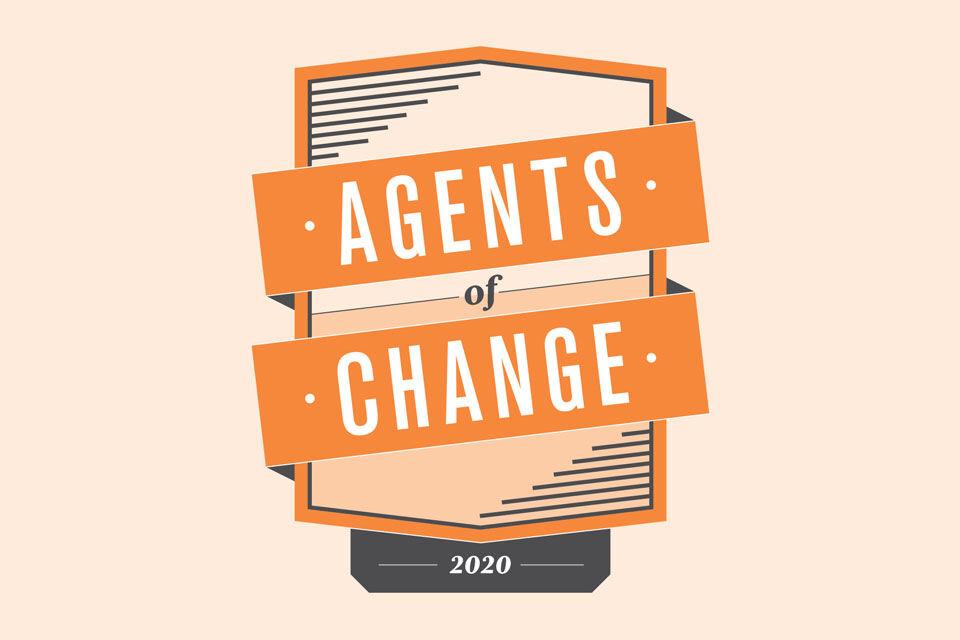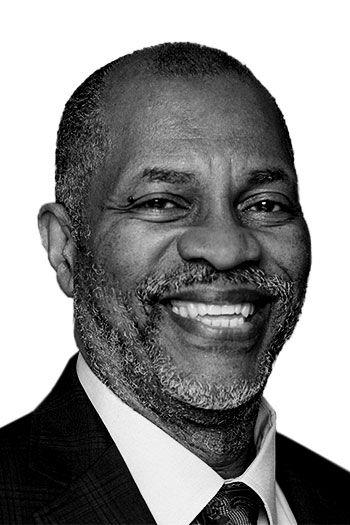 JAMES HEAD
PRESIDENT AND CEO, EAST BAY COMMUNITY FOUNDATION, OAKLAND
James Head recalls the profound influence his mother had on the direction his life would take: "As an advocate during the era of civil rights and engagement by Blacks in the South, my mother
set a very high bar that I continue to strive 
to meet."
Head made his mother proud. He became the first Black person in his county to become a licensed lawyer and dedicated 
his career to civil rights and public 
interest law. Today, 
he is president 
and CEO of the East 
Bay Community 
Foundation, an 
Oakland organization 
that supports various 
causes in Alameda and 
Contra Costa counties.
"Our mission is to partner with donors, social movements, and the community to eliminate structural barriers; advance racial equity; and transform political, 
social, and economic 
outcomes for all who call the East Bay home," he says. "[Our goal is] to create and advance 'A Just East Bay,'" he adds, "where all communities have the supports in place to not only survive, but to thrive." 
—Peter Crooks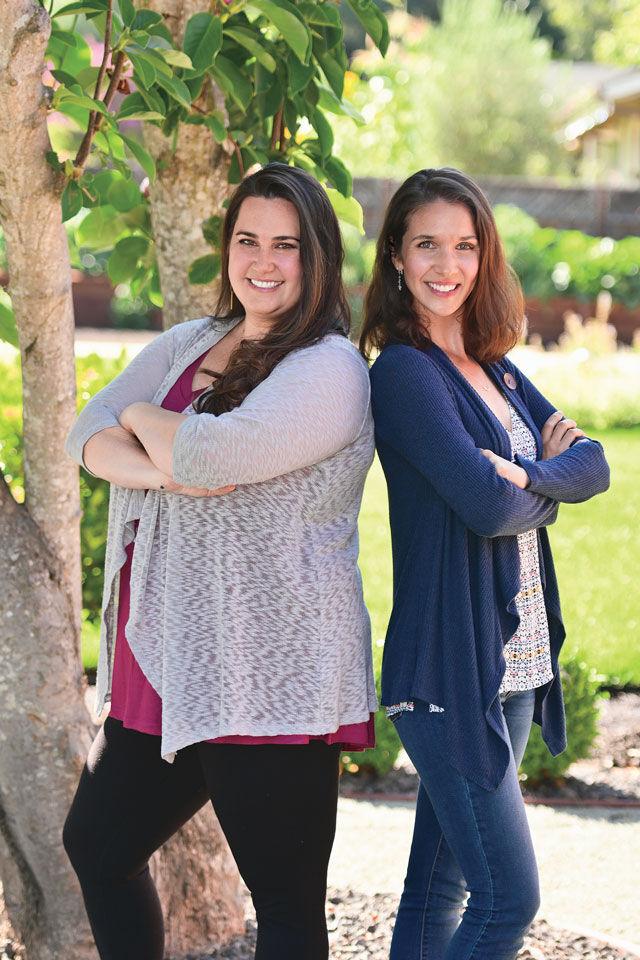 SHAYNA RONEN & JARUSHA ARIEL
COFOUNDERS AND EXECUTIVE DIRECTOR/ARTISTIC DIRECTOR, I CAN DO THAT! THEATRE COMPANY, DANVILLE
Shayna Ronen (left) and Jarusha Ariel (right) met as children through Walnut Creek's Belasco Theatre Company. 
After the passing of founder Eddie Belasco, the duo, inspired by his legacy, launched Danville's I Can Do That! Theatre 
Company in 2016. The organization produces four musicals 
a year, with as many as 50 children, ages 6 to 18, in each cast.
Though their initial mission was rooted in arts education, Ronen and Ariel realized that their impact could go beyond the stage. "Our teens and preteens opened up to us about the pressures of school and emotional turmoil that they were 
going through," says Ariel. Some students also faced prejudice based on race, sexual orientation, and religion.
As a result, Ronen and Ariel have signed a lease on what will be a 6,000-square-foot youth center in Danville. In 
addition to serving as a performing arts facility, the building will host community programming as well as a café. To date, they have raised more than $585,000 of their $750,000 goal.
"I am now living the best years of my life," adds Ronen. 
"I get [to] spend my life creating awesome theater and experiences with incredible kids." —Emilie White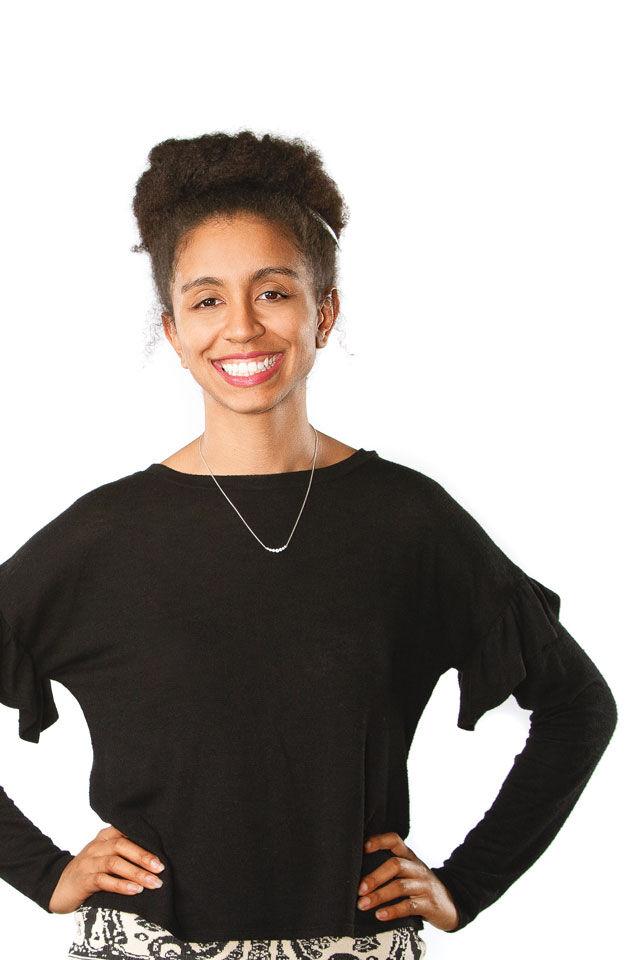 MONIQUE WARREN
ENVIRONMENTAL ENGINEER, LAWRENCE LIVERMORE NATIONAL LABORATORY, LIVERMORE
In 2014, Monique Warren joined the Lawrence Livermore National 
Laboratory as an intern. Today, the Stockton native is on the forefront of 
the Livermore Lab's efforts to protect one of our greatest natural resources: 
water. Warren works to ensure that the water we use stays safe and clean 
by analyzing and designing technologies for groundwater remediation, 
"which is a fancier way of saying groundwater cleanup," she says.
Though she's only in her 20s, Warren has already achieved a 
remarkable level of success—and she wants to ensure that young people have access to the same opportunities she had. "I am where I am, at least partially, because of the STEM outreach programs I participated in as a kid," she says, "so I want to help spread the word to young students that STEM is both fun and impactful."
Warren also wants to make "sure the seats at the table are filled with people of all different
backgrounds and experiences," she says.
She helps lead the African-American Body 
of Laboratory Employees, an employee 
resource group at the Livermore Lab.
"It's difficult to frequently be in rooms
where no one looks like you," she adds. 
"I've had to learn to embrace what makes 
me different and bring my full perspective with me into those rooms." —Deborah Kirk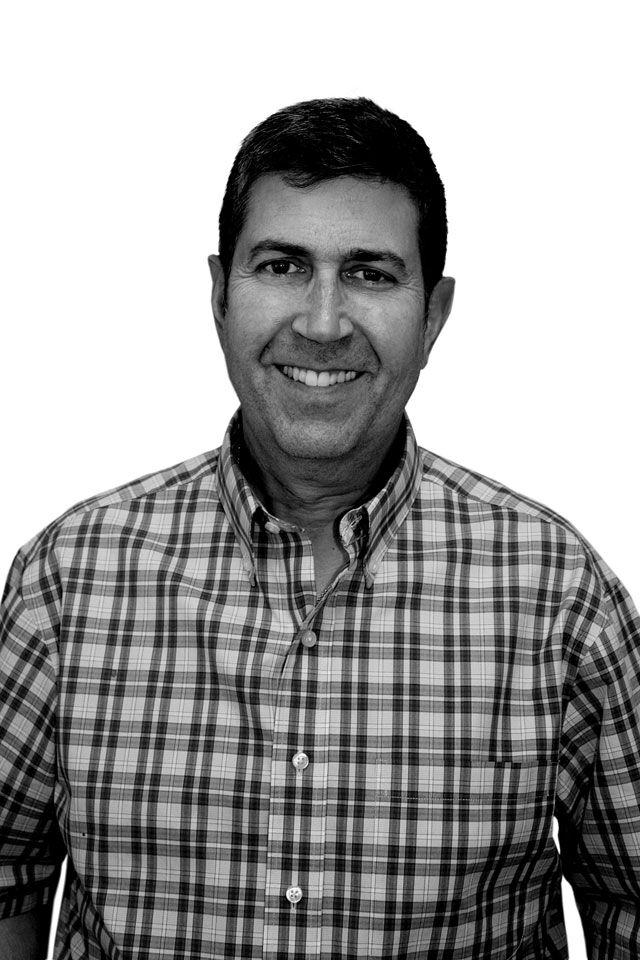 RANDY HAYKIN
FOUNDER AND EXECUTIVE DIRECTOR, THE GRATITUDE NETWORK, PLEASANTON
Randy Haykin calls the Gratitude Network a change-maker for the change-makers. The venture capitalist, professor, and entrepreneur started his leadership development nonprofit in 2011 because he wanted to "focus on something that would give back to others, based on my gratitude for what life has given me."
After spending his formative years at companies such as Apple and Yahoo, Haykin moved on to investing—mentoring more than 70 start-ups. Through the Gratitude Network, he hopes to impact 140-plus social enterprises (whose reach extends to over 50 million underprivileged youth all over the world) by 2021. The Gratitude Network provides fellowships and a team of global advisors to support organizations and entrepreneurs focused on education, health and well-being, and children's rights.
Says Haykin, "Our change-makers [use] the skills they develop as leaders through our fellowship throughout their careers; [they are] serial entrepreneurs focused on world change."
 —Rachel Orvino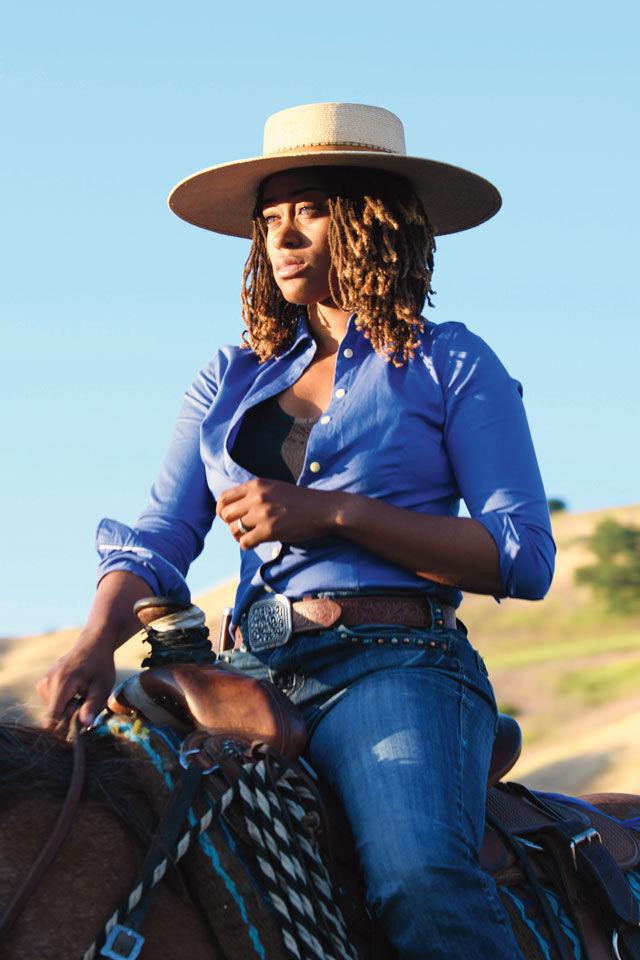 BRIANNA NOBLE
HORSEWOMAN AND PROPRIETOR, MULATTO MEADOWS, MARTINEZ
Brianna Noble, 25, became an icon of the Black Lives Matter movement when she rode her horse, Dapper Dan, through downtown Oakland to protest the police killing of George  
Floyd on May 29. Within a week she influenced a fiery, revolution-inspired mural, painted
 outside Luka's Taproom and Lounge, six blocks from where the protest got underway.
"You can't ignore a big old pretty horse with a Black woman on it," says Noble.
But the professional horsewoman, who was born in the Bay Area, has been working to 
effect change for much longer. At age 19, after quitting her nine-to-five vet tech job to focus on training unwanted or problem horses, she also began creating opportunities for young, underserved people of color to gain experience with her animals. To that end, she established Mulatto Meadows, an equestrian center in Martinez, to expand the accessibility of riding to communities historically excluded from the equestrian world.
Noble rode Dapper Dan in several local 
parades, including Oakland's Black Joy Parade 
in February, and took him to meet youths from 
San Francisco's Boys and Girls Clubs.
Now, Noble is using her visibility to organize further horseback "Heels Down Fists Up" BLM protests, and develop Humble, a project to
give young people of color the opportunity 
to care for and ride horses as a way to insp-
ire respect, confidence, and accountability. 
To date, Noble has raised more than $100,000 
for Humble and hopes to eventually own 
a piece of land where she can focus on
offering lesson programs to others within 
her community.
"I proved, in just one moment with one 
person on one horse, how big a difference 
horses can make and how much change 
they can inspire," says Noble. "I need to 
make a lasting impact in my community
 and have something that's still standing here in 50 years, making a difference in 
people's lives." —Gemma Price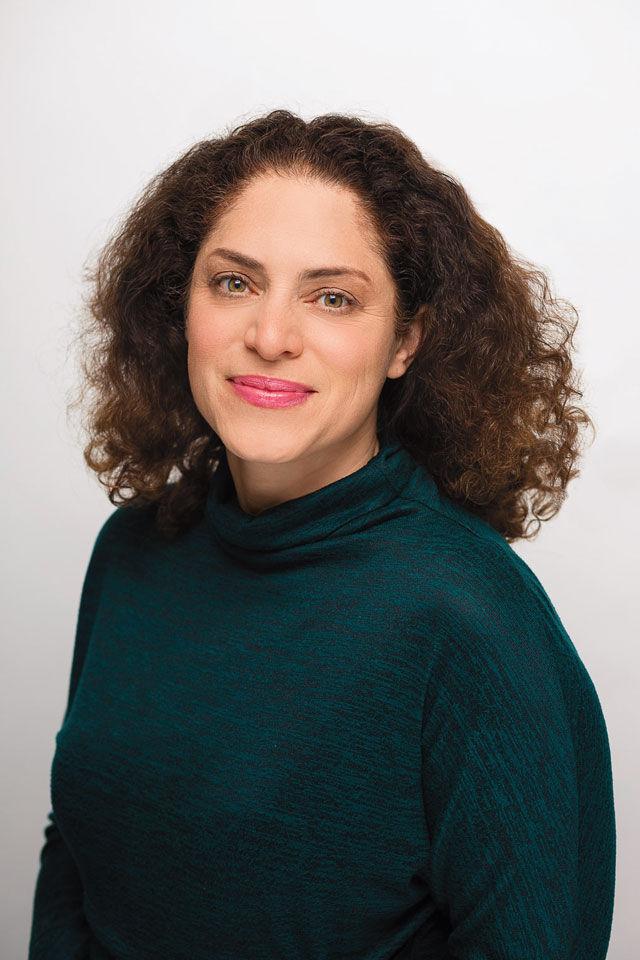 NOOSHIN RAZANI
ASSOCIATE PROFESSOR, UNIVERSITY OF CALIFORNIA AT SAN FRANCISCO, OAKLAND
Exploring the strong connection
between being in the great outdoors and physical and mental 
well-being is especially relevant 
right now, but Nooshin Razani,
M.D., M.P.H., is a longtime advocate of the nature prescription.
A pediatrician and scientist, Razani is the founder and director of the Center for Nature and Health at UCSF Benioff Children's Hospital Oakland, where she is an attending physician. At the center, she leads "research to better understand how access to nature positively impacts the physical and mental health of children." Razani
also collaborated with the East Bay Regional Park District on a pioneering program that supports wellness outings in the parks for patients and their families; she systematically monitors and documents the program's impact on the children's health.
"Much of what we do in health is to try to avoid risks," says Razani. "I am part of a movement in medicine to understand how to enrich lives and how to measure improvements in our patients' health."
Bringing such innovative theories and programs to life has its challenges—"You have to create the vision from scratch and then evaluate it," she says—but Razani 
believes deeply in her work.
"I am dedicated to youth and to
ensuring they have the right 
to personal health, community 
health, and a healthy planet," she says. —R.O.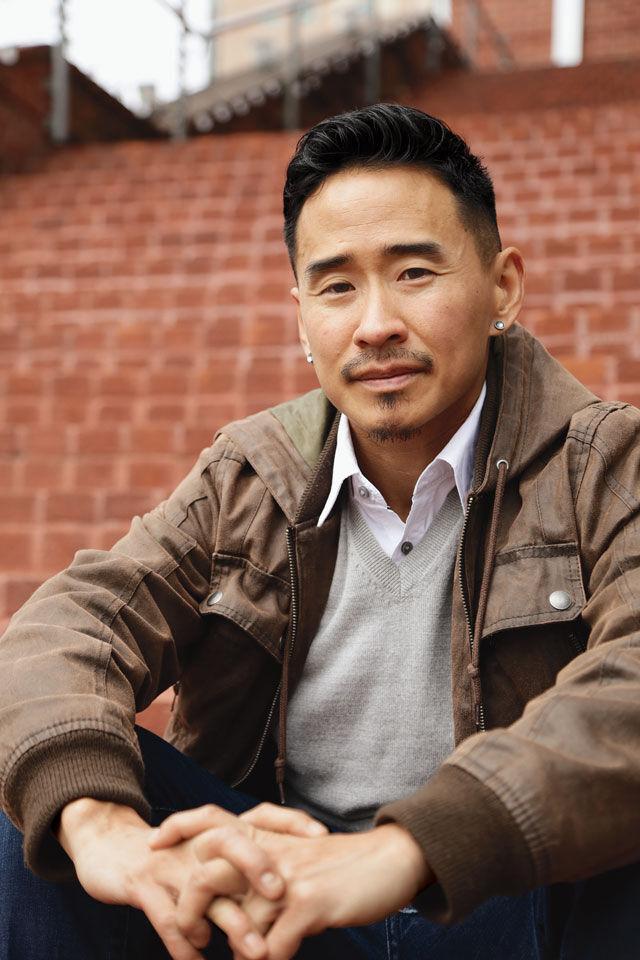 KRIS HAYASHI
EXECUTIVE DIRECTOR, TRANSGENDER LAW CENTER, OAKLAND
Not only is the Transgender Law Center (TLC) in Oakland the biggest trans-led advocacy group in the country, but its leader, Kris Hayashi, is the first trans person of color to head an organization of its kind.
Hayashi has had a two-decade professional commitment to social justice—he guided the Youth United for Community 
Action in California and New York's Audre Lorde Project 
before joining TLC in 2013 (becoming its leader two years later). "I learned from a young age that the world was not set up for me to survive," he says. "In my late teens, I learned about and became involved in movements 
aiming to change these unjust systems in our society, and 
I was fortunate and privileged to learn from longtime 
movement leaders."
Under Hayashi's guidance, the center has brought about groundbreaking legal victories, instituted a variety of community programs, and grown to be more than twice its size, all in its efforts to support the most affected trans and gender-
nonconforming people, including Black trans women, 
trans people living with HIV, and trans people with 
disabilities.
"TLC believes that transgender and gender-nonconforming 
people hold the resilience, brilliance, and power to transform society at its roots, and, most importantly, that the 
people most impacted by the oppressive systems that we fight 
must lead the work," says Hayashi. "By working to center those most impacted … we have collectively impacted the trans and LGBTQ+ movements to shift the way we do our 
work." —E.W.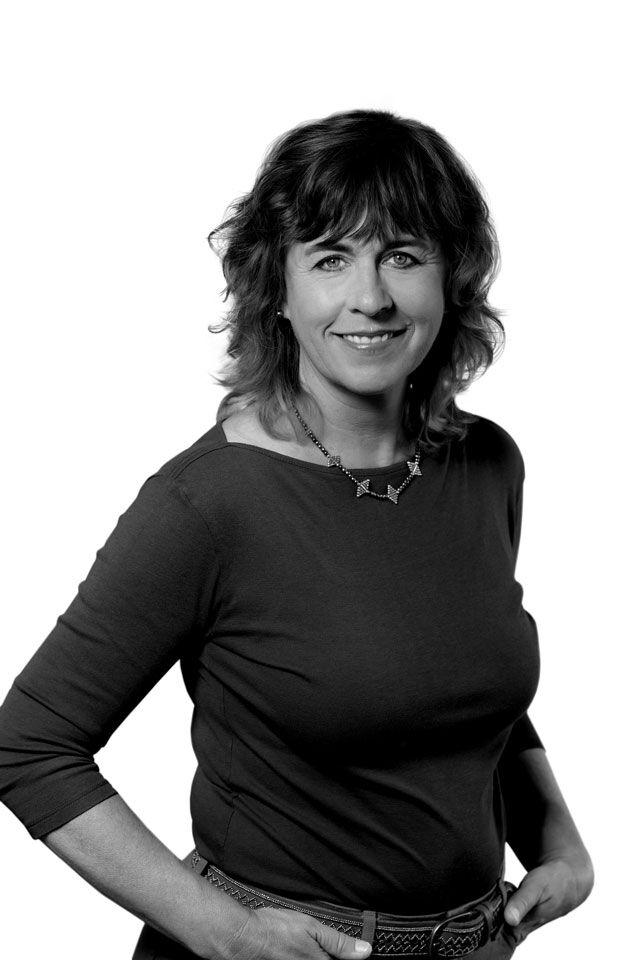 SANDRA ANN HARRIS
FOUNDER AND PRESIDENT, ECOLUNCHBOX, LAFAYETTE
For Sandra Ann Harris, environmental change begins at lunchtime.
"I wanted to eliminate plastics from my kids' lunchboxes to reduce their exposure to the leachy toxins commonly found in such products, as well as do the right thing for Mother Earth," says Harris, who founded Ecolunchbox in 2009.
In the ensuing years, sales of her plastic-free containers 
have topped 1 million.
 According to a study 
produced with students from the Presidio Graduate School in San Francisco, use of Ecolunchbox products has prevented
 tens of millions of pieces of trash from being dumped in 
landfills and oceans.
Most recently, Harris wrote Say Goodbye to Plastic: A Survival Guide for Plastic-Free Living, published in August. (Her daughter, Mabel Vo, founded the Zero Waste Club at Campolindo High School in Moraga to abolish single-use plastic forks in the school cafeteria.)
"By [helping] people green their habits at lunchtime, we hope to encourage them to move beyond using plastics in other parts of their lives," says Harris. —R.O.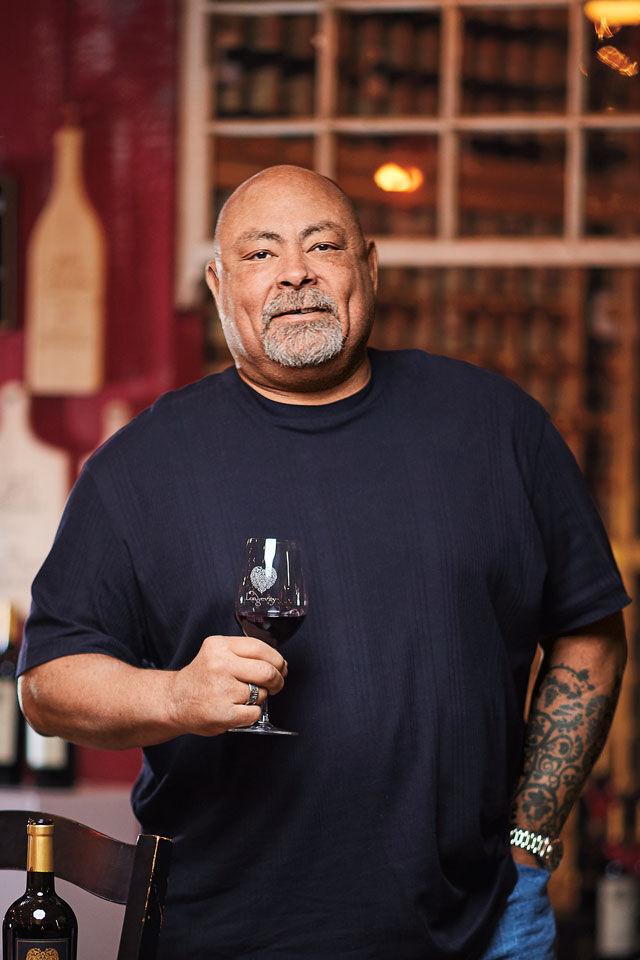 PHIL LONG
FOUNDER/WINEMAKER, LONGEVITY WINES, LIVERMORE
When Phil Long and his late wife, Debra, were transitioning from wine enthusiasts to winemakers, he wasn't necessarily thinking about being a minority in a mostly white industry.
"I didn't start out to be an African American vintner, I just started out to be a winemaker," he says. "I love wine; I have a passion for it."
The husband-and-wife team forged their path in the wine world, starting an online wine club under the Longevity brand in 2004 and opening their own Livermore winery and tasting room in 2008. Along the way, Long has increasingly embraced his role as a wine 
ambassador, culminating this year when he was named president of the Association of 
African American Vintners. In that role, Long not only helps promote existing Black-owned wineries but also fosters the next generation through education, mentorships, internships at wineries, and agricultural scholarships.
"Especially since the Black Lives Matter movement, there's been a huge surge of support from all over," he says. "We're trying to harness that support and momentum."
Long's wine business has also experienced enormous growth. This year, the brand launched nationally, with Longevity's 
Bordeaux-style 2017 cabernet and clean and bright 2018 chardonnay now appearing on shelves from New York to California. Unfortunately, he has had to do this on his own after his wife, Debra, passed away last year following a long battle with pancreatic cancer.
But Long is always quick to give her 
equal credit for his success, something that's 
visually represented in the Longevity logo: twisting grape vines in the shape of a heart, 
inspired by the Valentine's Day presents he 
and Debra would give one another.
"She'll always be with me," he says. "This journey is a love affair between Debra and 
myself." —Ethan Fletcher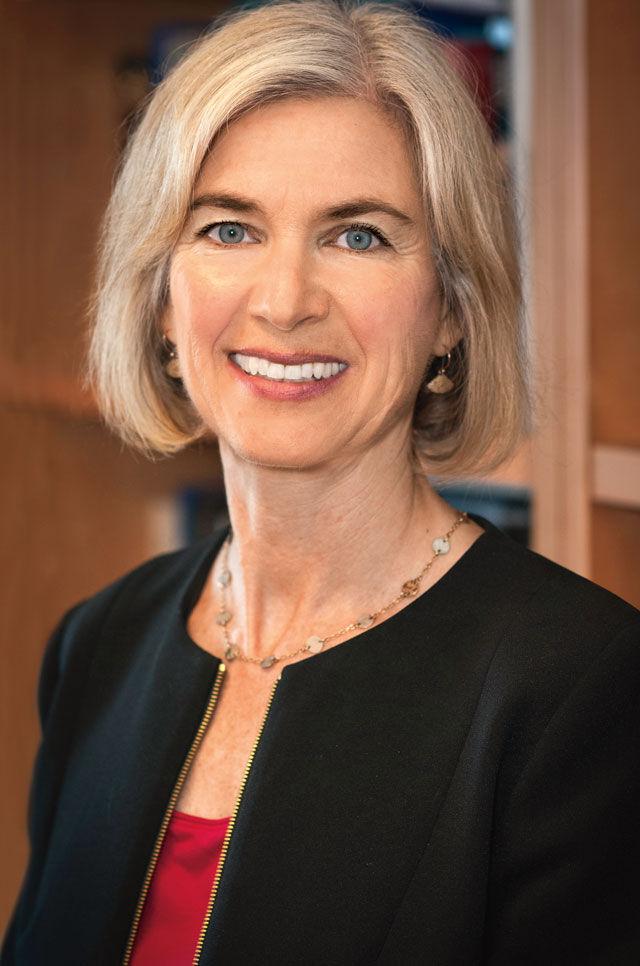 JENNIFER DOUDNA
LI KA SHING CHANCELLOR'S CHAIR IN BIOMEDICAL AND HEALTH SCIENCES, 
UC BERKELEY, BERKELEY
UC Berkeley professor Jennifer Doudna, who revolutionized human genomics research with her CRISPR gene-editing technology in 2012, put herself on another 
scientific frontier in 2020 in the race to track COVID-19.
Quickly transforming her lab at the Innovative Genomics
 Institute (IGI) into a pop-up COVID-19 testing facility in March, Doudna and her team performed thousands of tests a day and began trials on a faster way to test using saliva, rather 
than nasal swabbing. The IGI researchers have also been working on an at-home test using CRISPR-associated 
proteins that would allow nearly instant results without 
people needing to send their saliva to a lab at all.
Known for her deep consideration of how science affects society and for her extensive engagement with the public, Doudna holds a broad view of the importance of this moment in scientific history.
"Things kind of accumulate and there's suddenly a 
revolution, a change in everybody's thinking," Doudna said, in an interview with Fortune. "We're in a moment like that right now." —Michaela Jarvis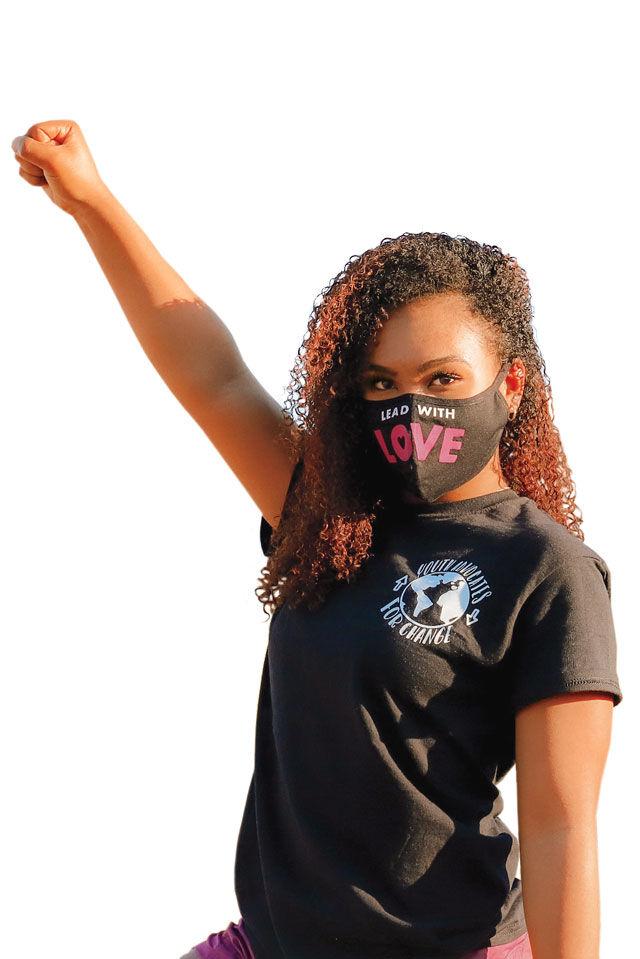 TIANA DAY
COFOUNDER, YOUTH ADVOCATES FOR CHANGE, SAN RAMON
On June 6, thousands marched together across the Golden Gate Bridge in solidarity with the Black Lives Matter movement, protesting 
the death of George Floyd by pol
ice officers in Minneapolis. Their 
leader? Tiana Day, a 17-year-old 
from San Ramon.
With the help of her father,
Tiayadi, who is an activist, and 
co-organizer Mimi Zoila, Day led protesters for almost two miles. "We were all born into this world and created equally," says Day. "The
color of one's skin, ethnicity, religion, sexuality, or gender should
not matter at the end of the day."
In addition to organizing Black 
Lives Matter protests, Day has 
cofounded Youth Advocates for Change, a nonprofit that is raising money to fund scholarships for young Black students. "I want 
to encourage students of color 
to continue their
education, regard
less of financial problems," she says. Day has also led a curriculum coalition, advocating for diverse 
literature to be added to syllabi in local school districts. "I believe we should all have an equal chance at becoming successful, and success begins 
with education."
Day is planning the Lead with Love open mic, which will offer young people the opportunity to talk about difficult topics and soc
ial justice issues, providing them
with a network and a safe space.
"This movement is deeper than politics, human rights, or 
equality," Day says. "It's my life, as well as millions of other Black lives worldwide." —E.W.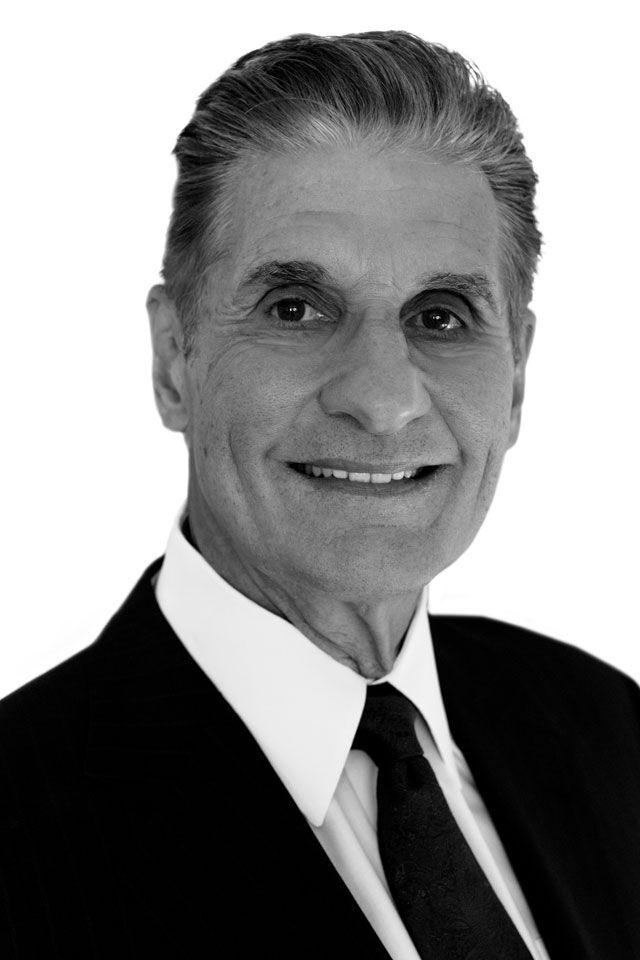 PATRICK JOSEPH
CHAIR OF INFECTION CONTROL AND PHARMACY AND 
THERAPEUTICS COMMITTEES, SAN RAMON REGIONAL 
MEDICAL CENTER, SAN RAMON
As chief of epidemiology and infection control at San Ramon Regional Medical Center (SRRMC), 
Patrick Joseph, M.D. has put himself on the front lines of vetting research about COVID-19. His goal is not only to make it available to researchers all over the world, but to also convey the latest information to the SRRMC medical staff and to the public through such events as the San Ramon Mayor's Breakfasts.
Having lived through another 
epidemic treating AIDS patients at San Francisco General
 Hospital in the 1980s, Joseph is focused 
on peer review of 
released papers about COVID-19, explaining that he and his colleagues often read 20 to 25 papers a day. "We are in overdrive," he says.
Joseph, who has become an invaluable local resource during the pandemic, finds his role extremely gratifying."I can't think of anything that is more satisfying," he says. "The intended result is of course helping the community and saving lives."—M.J.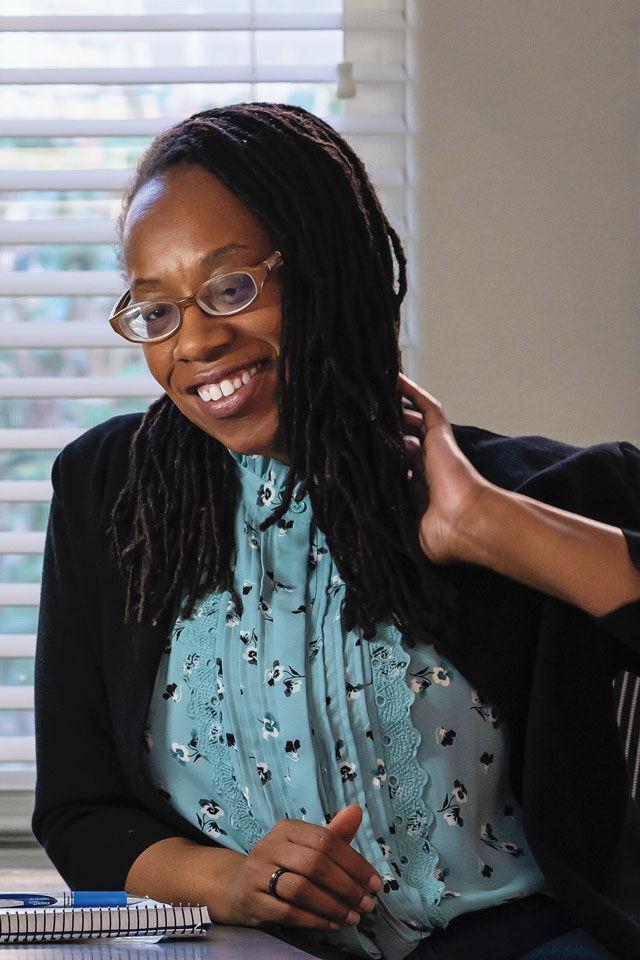 LATEEFAH SIMON
PRESIDENT, AKONADI FOUNDATION, OAKLAND
When Lateefah Simon won a MacArthur Fellowship at age 26, she gave much of the $500,000 grant to the organization where she worked, the Young Women's Freedom Center. Her first community organizing job had been at the center, and by age 19, as a single mom who had grown up in low-income housing, she had become the center's executive director.
Seventeen years after that generous donation, she is still giving her all to the community—as 
the president of a philanthropic foundation known as Akonadi, as the president of the 
BART Board of Directors, and as one of 
Governor Gavin Newsom's two lead advisors 
on police reform in California.
The Akonadi Foundation launched a $12.5 million initiative in early July to invest in 
community groups that work to end the criminalization of Black youth and young people of color in Oakland.
"Our job as funders is to support movement leaders who have the courage and vision to radically imagine what safety looks like for our young people," Simon says. "This movement is vibrant and ready. We must invest for the long haul in the leaders and organizations that are making Oakland a racially just city where Black youth and youth of color can live healthy, free, and full lives."
Simon remains optimistic about the path 
forward. "The beautiful moment of 'ally-ship' is here, and that moment has come from people reading and opening up their hearts and committing to very difficult conversations," Simon says. "If the murder of George Floyd woke people up, his death through tyranny will hopefully have a shifting effect over all folks in this country." —M.J.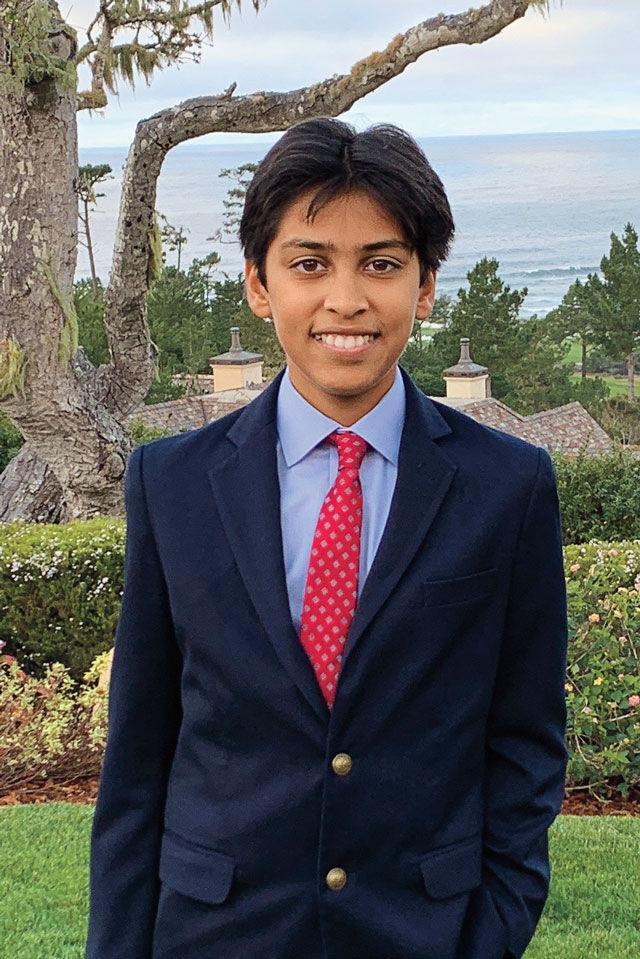 ARJUN BANERJEE MULCHANDANI
FOUNDER AND CEO, KIDS TEACH TECH, SAN RAMON AND OAKLAND
While most 10-year-olds are focused on homework, friends, sports, or video games, Arjun 
Banerjee Mulchandani launched his own company.
His enterprise, Kids Teach Tech,
brings coding education to underserved young people who might not be able to afford costly tech camps or lessons. Another goal is
to inspire participants to "teach
it forward," says Mulchandani,
who is now 13 and going into eighth grade at the Seven Hills School in Walnut Creek. "[We're] creating an ever-expanding,
 youth-led movement that impa
cts local communities."
Since founding the nonprofit,
Mulchandani and his team have taught coding and robotics classes to more than 1,500 students, covering everything from tech basics to complex video game programming. Although COVID-19 forced Kids Teach Tech to develop a new model that works as a live, online experience, the company continues to instruct students both locally and across the country.
"Everyone always assumes that only adults can teach," says 
Mulchandani. "Since we are kids ourselves, we know how to make our classes exciting and fun. … We're proving that kids can make a huge impact in the lives of other kids." —R.O.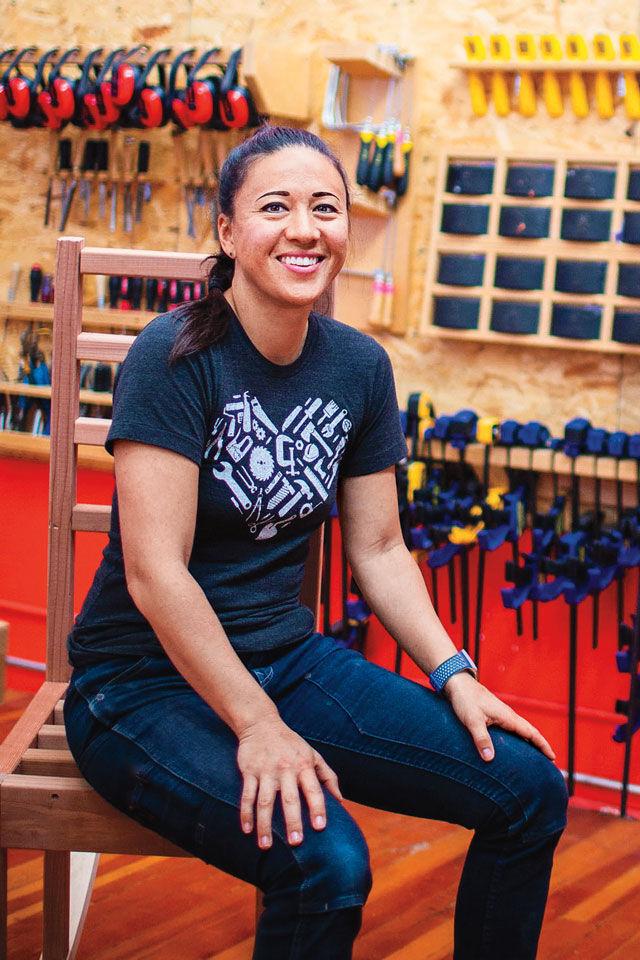 EMILY PILLOTON
FOUNDER AND EXECUTIVE DIRECTOR, GIRLS GARAGE, BERKELEY
When Emily Pilloton says, "I want to give girls the tools they need to build the world they want to see," she means it literally. She provides them with power drills and circular saws to make a bookshelf or a chicken coop—or a whole city.
The seeds for Girls Garage were planted when Pilloton was 16, helping to construct a park in Central America for a service project. "Actually building things with my hands, not just dreaming them up, made me feel like I had power in the world," she says.
In 2008, after working in architecture, she launched the nonprofit Project H, partnering with schools on shop classes
with a twist. Student projects fulfilled local needs, from greenhouses for community gardens to tiny homes for the homeless. But Pilloton noticed that her female students spent a lot of energy proving themselves, which affected their creativity. So, in 2013, she launched Girls Garage, an additional 
program, offering after-school workshops to girls. Three 
years later, the group moved into its own space in Berkeley.
Each year, approximately 200 girls ages 9 to 18 take classes
at Girls Garage, learning carpentry and welding free of charge. When the global pandemic moved the spring and summer sessions online, students received donated tool kits for home and still completed a modular bookcase for the St. Vincent de Paul shelter in Oakland. Meanwhile, Girls Garage the book was released in June, bringing Pilloton's mission to a wider audience, with how-to projects and inspiring stories.
"We know the numbers in STEM and the trades. Basically
all of the industries in which our world gets shaped are male-dominated places," says Pilloton. "What would the world look like if it wasn't that way?" —LeeAnne Jones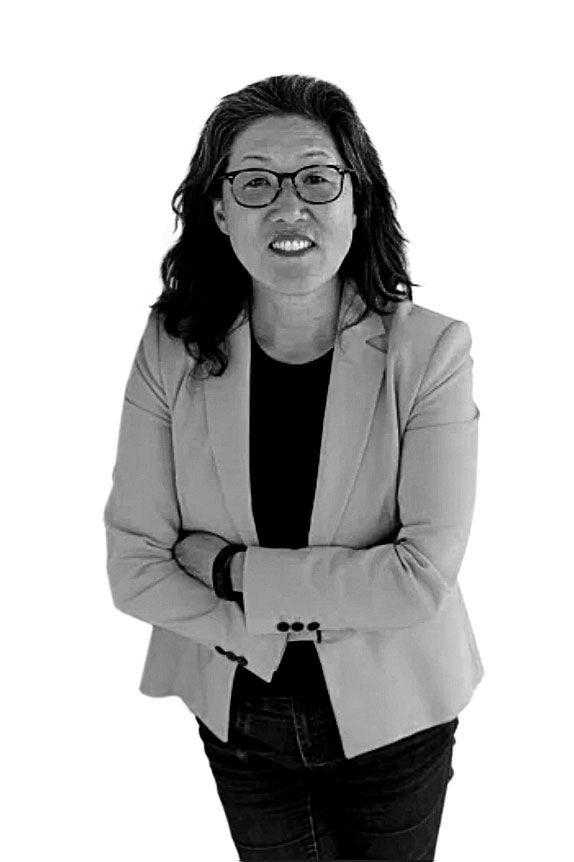 SUSUN KIM
EXECUTIVE DIRECTOR, 
CONTRA COSTA FAMILY 
JUSTICE CENTER, CONCORD
Susun Kim works not only on the established programs of the Contra Costa Family Justice Center, where she is executive director, but she is also constantly searching for new ways to serve the community. "I look to identify unmet needs and underserved communities and develop strategies to meet those needs," says Kim, an immigrant from South Korea.
An attorney with 17 years of legal aid experience, she refers to the Family Justice Center as a "warm and welcoming one-stop center" for victims of domestic violence, sexual assault, child abuse, elder abuse, and human trafficking. She manages three locations (Concord, Richmond, and East Antioch), with 16 staff members and more than 50 partner 
organizations.
She is quick to credit her mentors and colleagues with helping her achieve 
success. "I learned from caring and brilliant teachers," she says, "and I have worked with critical
and thoughtful colleagues who have challenged my 
thinking." —M.J.