Austin Scott has got this. The 27-year-old 
actor—who was born and raised in Benicia—gives off sincere confidence, and why not? His phenomenal achievements go a long way in justifying his self-assuredness.
In February of 2019, Scott made his Broadway
debut in Hamilton. Yes, that Broadway and that Hamilton. This spring, he was prominently 
featured in the Broadway cast of the highly 
regarded Bob Dylan musical Girl From the North Country, which promised to be one of the hottest shows on the Great White Way 
before COVID-19 struck. The production opened March 5 after 31 previews and held five performances before it was suspended. Critics gave the show and the ensemble cast consistently 
strong notices, often singling Scott out for 
his winning performance. The company even
recorded the cast album just days before learning the theatrical world would shut down.
In the months since the musical was put on hold, Scott has been laying low at a home in 
Vermont that belongs to the parents of his girlfriend, Alexa Cepeda. "They have this big property, so it takes a lot of work to turn it over 
in the spring," Scott says. "So I've spent the last 
four days shoveling mulch into flower beds."
When we spoke earlier this year, Scott was in the last week of previews for Girl From the North Country, which was written and directed by acclaimed Irish playwright Conor McPherson.
 Scott described what he enjoyed about the process of working on a new show: "My favorite part is probably the part where it's like we're growing. We're discovering the characters, we're molding their relationships, and really finding where everything is."
Scott joined the company for the Broadway production, but many cast members came from the Off-Broadway run of the dramatic musical, which is focused on songs from Dylan's legendary career. And even though Scott had auditioned for Hamilton creator Lin-Manuel Miranda himself when being cast in the show's touring production, for which he spent a year on the road, Scott found collaborating with McPherson to be a revelation.
"Conor is incredible," Scott says. "He takes a rock and roll approach to everything. He is very much about doing what feels good, 
authentic, and right for the actor or for the moment."
McPherson's production of Girl premiered at London's Old Vic theater in the summer of 2017 before making its way to New York 
City. The story centers around tenants of a guesthouse in Duluth, Minnesota—the birthplace of the Nobel Prize-winning songwriter—in 1934, in the depths of the Great Depression. Scott plays a determined 
but struggling boxer who disrupts the
guesthouse with his arrival. Scott is 
featured singing "Hurricane" and "Slow 
Train Coming," among others.
The Dylan songs have new arrangements by musical supervisor Simon Hale that suit the ensemble cast, and the music is played on era-appropriate acoustic instruments. Scott says McPherson works by intuition and feeling as much as intellect, truly trusting his actors.
"It's an incredible amount of freedom for us as actors to create these roles, these characters, and these relationships," Scott says.
Though he's still in the early stages of his professional career, Scott has been performing in some way or another since his 
childhood in Benicia.
"I started young, probably at 7 or 8,"
he says. "I was doing shoots for Chia Pet
 commercials and community theater productions." Scott went through various
Benicia neighborhood rites of passage, 
such as fishing off the pier with his father.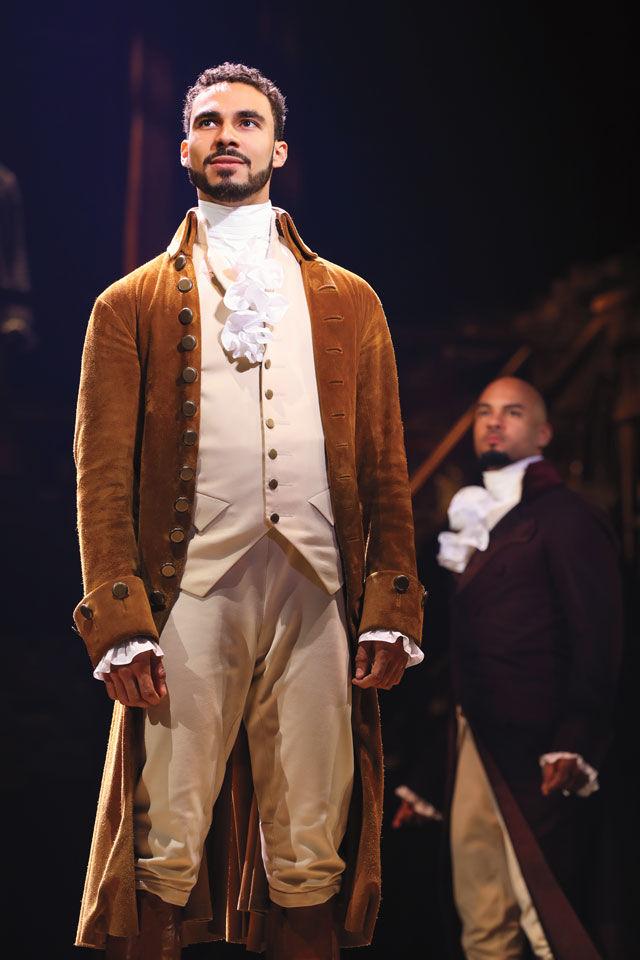 Scott was well rounded in high school, serving as captain of both the varsity improv team and the varsity basketball team; acting had also caught his attention. With his parents' support he started auditioning in 
Los Angeles, thanks to his mentor, Bay Area acting and singing 
coach Bettina Devin. "She really gave me all the building blocks of my 
instruments and taught me the basics of acting and singing," Scott says. "She was instrumental in my upbringing as an artist in the Bay Area."
After one of Devin's workshops, Scott was approached by a casting director who wanted to set him up in Los Angeles—and his professional career was born.
"I very rarely just call myself a singer, because at least right now at this point of my career, the singing supports my acting," Scott says. "I think of myself as a singer who acts. I think of myself as an 
actor who sings. I love both disciplines; for me, they're very connected."
Scott worked semi-regularly after moving
to Los Angeles, and his subsequent move to 
New York City four years ago has been fruitful as well. Before the Hamilton 
tour, he appeared in the films Prep School and The Pursuit of Happyness. After, he 
was in the television series Pose.
There is a bit of "old soul" in Scott, who points out that by the time he was cast in Hamilton he had probably already been on more than 400 auditions. The Hamilton process alone took two years and three separate rounds of auditions before he landed the touring company position. Even though he had been playing the role on tour for a year, Scott's first opening night in a Broadway show inspired a feeling like no other.
"Just knowing that I was on Broadway, and feeling all of the energy, working with all of those incredible actors, it was electric," Scott says. "I was on fire the whole night. There's something about the energy of that opening or that first moment that is just igniting."
That creative passion first consumed Scott in the fifth grade when a traveling opera company came to his elementary school. "They were putting on a tiny little production of The Barber of Seville in our cafeteria and auditioning a student to play the role of Dr. Bartolo, an over-the-top
old man who just yells and [is] a ham," 
Scott says.
He got the part. "I had all my friends laughing and the teachers laughing," Scott recalls. "That was probably the moment 
where I realized I light up doing this, unlike 
any other thing. I always want to do this."
Local Showstoppers
Meet two other Broadway stars with East Bay roots.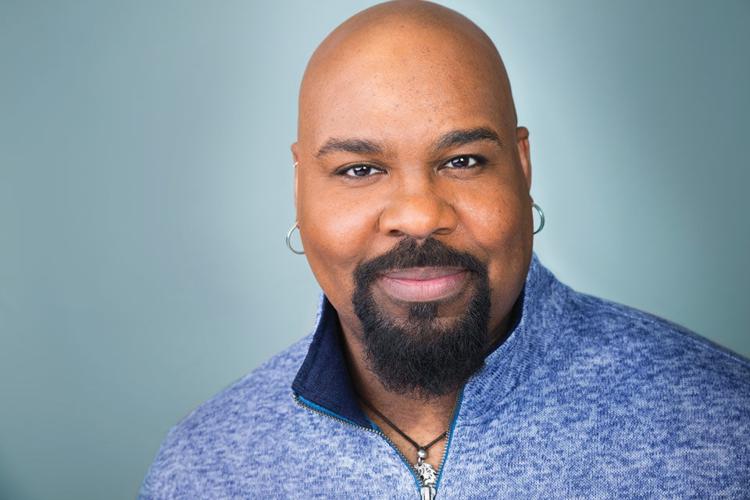 James Monroe Iglehart: Serious Stage Presence
Hayward native James Monroe Iglehart has been a shining fixture in the New York theater scene ever since winning both the 2014 Tony and Drama Desk awards for Outstanding Featured Actor in a Musical for his performance as the Genie in the original production of Aladdin on Broadway. In 2017, he joined the Broadway 
company of Hamilton, where he played the dual role of the Marquis de Lafayette and Thomas Jefferson. 

Iglehart made his Broadway debut in 2007 as a 
character replacement in The 25th Annual Putnam County Spelling Bee. He went on to originate the role of Bobby in the Tony Award–winning musical Memphis.
 Along his theatrical journey, Iglehart performed with TheatreWorks in Palo Alto and the American 
Musical Theatre of San Jose, and directed at Ray of Light 
Theatre in San Francisco (he met his wife, Dawn, while they were both in the show choir at Hayward's Mt. Eden High School). The baritone is a frequent collaborator with Freestyle Love Supreme (FLS), a hip-hop imp-rov group cofounded by Hamilton creator Lin-Manuel 
Miranda; Daveed Diggs also performs with FLS, 
which came to Broadway in 2019. While Iglehart has 
appeared on-screen in the Netflix series Unbreakable
 Kimmy Schmidt, this self-described nerd considers
comic books his lifelong passion; he even wrote 
a Spider-Man short last year for Marvel Comics Presents.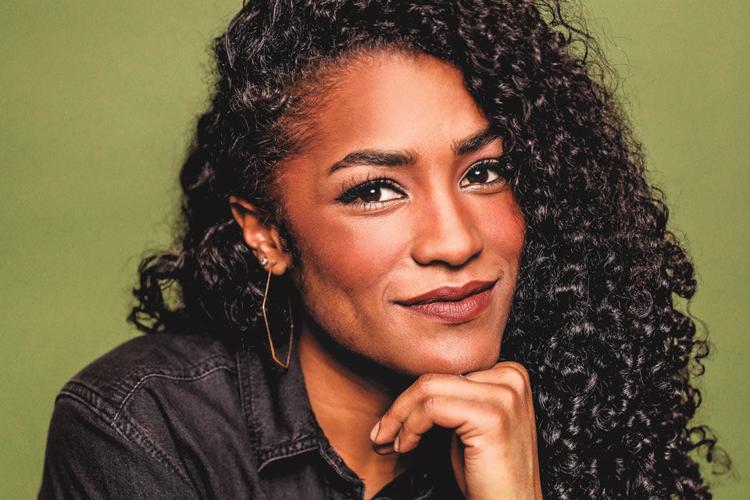 Taylor Iman Jones: Rising to the Top
In a remarkably short time, Taylor Iman Jones has 
established herself as a star to watch. Years ago, after
moving to New York City, the actress and singer made
her Broadway debut in Groundhog Day, subsequently 
appearing on the Today show and performing at the Tony Awards. Born and raised in Fairfield, she got her
acting start with Solano Youth Theatre and the nearby 
Willows Theatre Company. Early credits include shows at Berkeley Playhouse, Bay Area Children's Theatre, Center Repertory Company, and Broadway by the Bay. She graduated from Armijo High School in 2009, and her career has been on fast-forward ever since. She originated the role of Mopsa in Head Over Heels, the Go-Go's musical that had a run at San Francisco's 
Curran theater before going to Broadway. Recently,
Jones was scheduled to star in the Los Angeles cast of 
Hamilton (before the production was suspended), and she is slated to star in the Broadway-bound premiere of
 The Devil Wears Prada. She is proud of her Bay Area roots 
and sang at a "We Are Oakland" event last year to raise
money for the Alameda County Community Food Bank.