Every spring, Diablo celebrates women in our community, and this year we're proud to introduce you to a quintet of super accomplished trailblazers. Kimberly Bryant is creating opportunities for girls of color, Angie Carmignani is 
improving quality of life for children in need, Nina Meehan is encouraging youthful self-
expression, Cindy Gershen is changing the way kids eat, and Peggy Orenstein is sparking new conversations about boys and sex. Together,
these five remarkable women are brilliantly paving the way for the next generation.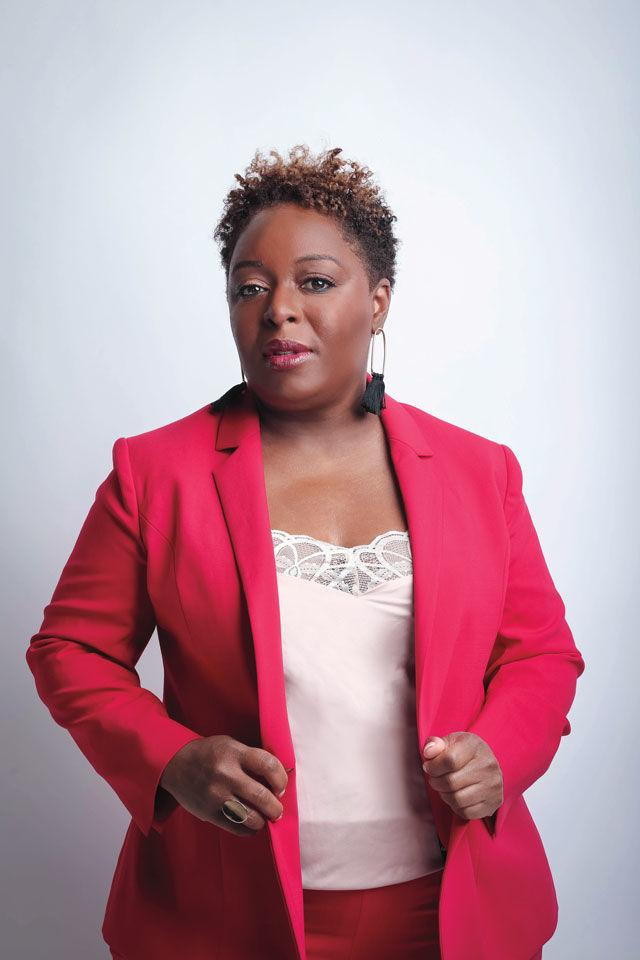 Kimberly Bryant
Breaking Barries in Tech
By Autumn Stephens
For me, tech has always been a platform for social justice," says 
Kimberly Bryant, founder and CEO of the educational nonprofit 
Black Girls Code. A former electrical engineer, Bryant launched Black Girls Code in 2011 when she realized her daughter was almost the only girl—and the only black child—attending a kids' technology camp at 
Stanford University. Today, Bryant's aim is to teach essential computer 
programming and technology skills to one million girls of color by 2040.
Born in Memphis in 1969, a year after Martin Luther King Jr.'s 
assassination there, Bryant grew up steeped in the struggles of the Civil Rights era. And during her 20-year career at companies like Genentech, 
Novartis, and Merck, she was aware of a lack of black and female peers. Now, by training underserved girls in coding—as well as website and app building, game design, and robotics—her organization aims to broaden 
access to the influential technology sector.
"I want to create pathways around obstacles and give girls brighter 
futures and better opportunities," says Bryant, speaking from the nonprofit's office in downtown Oakland, where the first thing that greets 
a visitor's eye is the bright pink lettering of a "Black Girls Code" sign.
Funded primarily by grants and donations from partners like Google, Oracle, and Verizon, the chapter-based Black Girls Code relies on local teams of savvy volunteers—many of them tech company employees—to teach after-school and summer courses to girls from the ages of 7 to 
17. To date, Black Girls Code boasts over 8,000 alums, many of them now in college or entering the workforce.
But skills aren't the only resource on offer at Black Girls Code, a still-
expanding entity with hubs in 14 United States cities and Johannesburg,
South Africa, plus additional international chapters on the horizon.
"The most crucial element is community," says Bryant. "It's girls 
engaging in creative work together within a nurturing, supportive environment. That's really what makes a difference in longevity in this field."
Ironically, Bryant—a graduate of Vanderbilt University's School of 
Engineering, and the recipient of social innovation awards from the White House, Oprah Winfrey, Smithsonian magazine, and the South by Southwest festival, among others—never aspired to a STEM career. Raised 
in a matriarchal family that emphasized education and entrepreneurship, she dreamed of becoming a lawyer. "I always loved Perry Mason," she says. But when a high school guidance counselor steered her toward 
math and science, it turned out she had an aptitude for those subjects, too.
And so, Bryant knows, do countless other women, despite their historic exclusion from STEM fields. Hence, that "big, hairy, audacious goal," as she calls it, of teaching tech skills to one million girls of color. "They have equal talent to their male peers," she says. "But we need to elevate them. It's amazing what happens when you bring girls into an environment with no limitations, how much growth happens when you nurture them."
Angie Carmignani
Helping Kids Thrive
By Peter Crooks
Angie Carmignani recalls walking into her interview with the Taylor Family Foundation in November 2001. The Alameda-raised professional had spent the previous decade working for a family-owned Italian food business and wasn't sure she was a fit for the nonprofit, which helps seriously ill children find acceptance and purpose in camp programs. Ten minutes after meeting the organization's cofounder, Elaine Taylor, and hearing about the foundation's family-focused culture, Carmignani knew she had found the place she wanted to work.
"I went from thinking, I'm not right for this job, to What can I do to get this job?" says Carmignani. "I wanted to be a part of a business that had an entrepreneurial spirit through a family perspective. I saw how 
passionate Elaine was about [giving] medically fragile kids a chance."
Carmignani was initially hired as the foundation's operations 
director—she was promoted to CEO last year—and quickly went to work finding children who could benefit from the foundation's programs at Camp Arroyo in Livermore. When she saw a news story about skyrocketing rates of childhood asthma, she reached out to the asthma coordinator at Children's Hospital Oakland to invite her patients to Camp Arroyo. She explained that the foundation would create wellness programs to help 
kids understand their illness, at no cost to the participants.
"She asked me to explain it again, because she couldn't wrap her head around the idea that it would be free for the kids," Carmignani says. "The [young asthma patients] came to camp the next summer. We taught them to stay in tune with their bodies and deal with their asthma."
Carmignani continued to contact programs with children in need and ask them to come to Camp Arroyo. The foundation hosts nearly 3,000 children and families annually. This year, the foundation has made 
adjustments to respond to the challenges presented by COVID-19.
"We had to cancel all programing that can't be provided in a method that is safe and respectful of social distancing," says Carmignani. "We are creating ways to digitally connect with our campers."
Carmignani oversees the organization using the same family-oriented
philosophy she recognized when she first interviewed for the job in 2001. 
She extends this approach to mentoring other nonprofit organizations, taking a good-neighbor style rather than a competitive one.
"My feeling is that we're all rowing together in a giant lake. If I drop my oar, I hope someone will pick it up and help me row," she says.
The people Carmignani most likes to help, of course, are children.
In addition to the program's campers, Carmignani mentions the
dozens of teenage interns who volunteer for the foundation each year.
"I love watching these kids grow," she says. "I know they will leave
here knowing how to care for someone who can use their help.
They won't forget it—they'll take that experience to college, to their
workplace, to their family, and eventually to their kids."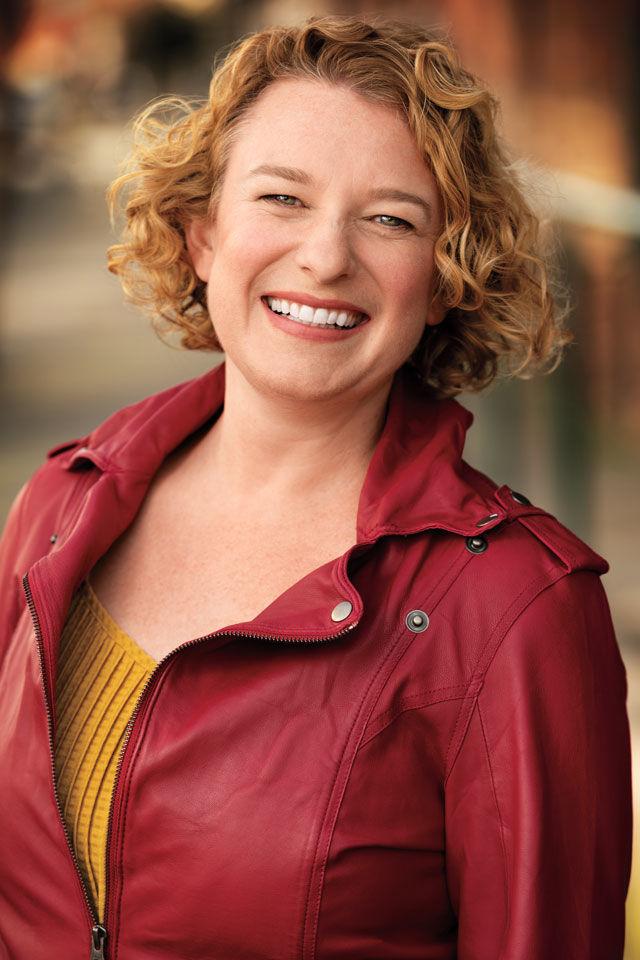 Nina Meehan
Reimagining Children's Theater
By Emilie White
In less than two decades, Bay Area Children's 
Theatre (BACT) has blossomed from a founding group of five actor/educators—including Nina Meehan,
the company's executive artistic director—into a leading producer of new works for young people.
 "Our very first show, in 2004, we were excited when there were more people in the audience than there were onstage," says Meehan. Her projections for this year—
before she had to make the difficult decision to cancel the current season due to the coronavirus pandemic—was that BACT's programming would reach some 125,000 people.
After falling in love with the stage as a child, Meehan received her B.S. in theater from Northwestern University
and her M.A. in nonprofit administration from the 
University of San Francisco. "I was lucky," she says. "I am fundamentally an artist. Creating art is what drives me. But I was born with a brain that understands numbers."
With an economy that is not always kind to nonprofits 
and the Bay Area's high cost of living, this balance is 
crucial to the survival of BACT, which is based in Oakland 
and holds performances primarily aimed at elementary
school-age children in Sunnyvale, San Francisco, and 
Berkeley. "The art is the business model," Meehan adds. "It has to achieve excellence for [the business] to work, and the business has to be smart for the art to work."
The cornerstone of BACT's success has been 
a longstanding emphasis on diverse stories and characters. In Ladybug Girl and Bumblebee Boy, the 
Musical, an African American actress played a role that was depicted as white in the original children's books; and The Cat in the Hat/El Gato Ensombrerado 
offered a bilingual take on the Dr. Seuss classic. The show featured a Latinx cast, director, and choreographer, and Spanish-speaking youngsters were able to converse with the lead in their native language after the show.
"That representation helps the child connect to the 
story on a personal level," says Meehan. "If you're seeing 
a story about someone that doesn't represent your story, but you can experience the world through that character's shoes, you're learning the fundamentals of empathy."
In addition to its productions, BACT typically hosts a variety of programs for kids, including classes and summer camps. But with these offerings now on hold, Meehan and her team have initiated an online "playborhood" called Creativity Corner, where kids can continue to exercise their imaginations and connect with others. "Creativity Corner uses interactive process drama to 
entertain children and suggest projects for them to do on their own, inspired by the make-believe they've seen online," Meehan says. "Since we can't bring our stories to an audience in a theater setting right now, we hope to deepen children's sense of community and inspire them to create entertaining adventures online." She also hopes that parents will join in the "playborhood" to share their children's creations.
"In the end, as humans, we have been telling each 
other stories since the dawn of ages. Story is fundamental to how we communicate," Meehan adds. "Theater is such an immediate story. Theater creates instant community in a way nothing else can."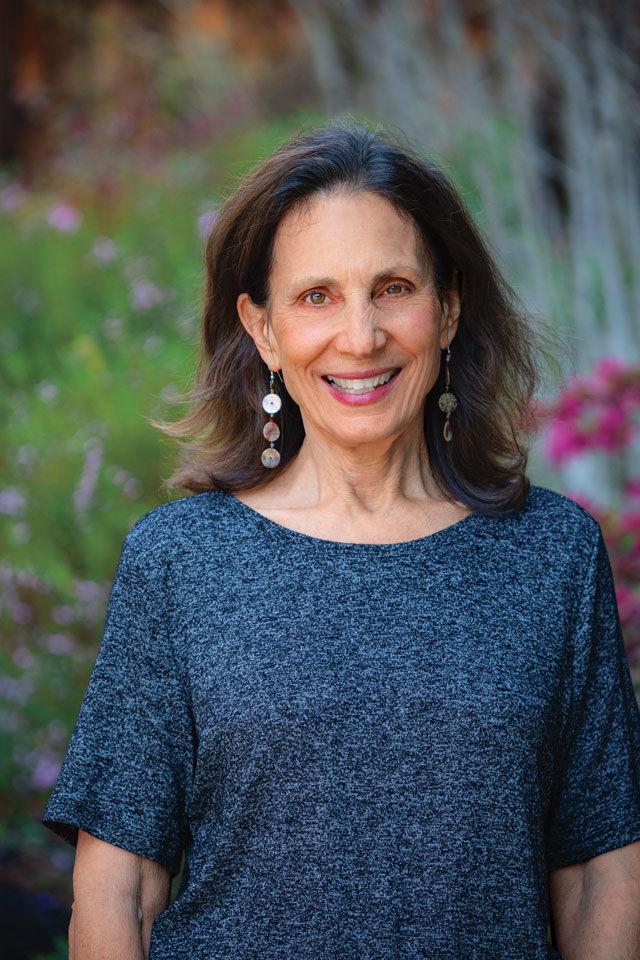 Cindy Gershen
Reinforcing Healthy Habits
By Hannah Craddick
Cindy Gershen, the owner of Walnut Creek's 
beloved Sunrise Bistro for almost 40 years, is 
a former foodaholic. But the Oakland-born chef and restaurateur's croissant-chomping, coffee-swilling days came to an abrupt halt when, at 46 years old, she suffered a TIA (transient ischemic attack).
"I loved food, hated my body, and was stressed
out," says Gershen, who was once 210 pounds. "Luckily, it was a slight stroke. It was like God kicked me in the butt."
She cut flour and sugar, dropped 97 pounds, and 
became a relentless advocate for healthy eating. "Sugar makes you crazy and flour makes you lazy," says Gershen, who collaborated with Robert Lustig, M.D., to write The Fat Chance Cookbook in 2014.
Along with her pediatrician husband, Lance 
Gershen, M.D., she noticed a surge in obese and diabetic
kids. Aware of the nutritional deficiencies in school cafeterias across the country, she decided to take on the 
education system's food service from within. "Get rid of the junk food and give the kids veggies and a salad bar!" says Gershen, now a 64-year-old grandmother. "Do you want them to be able to think in class and not fall asleep? Do you want them not to have colds? If kids eat well, they're going to do well."
She has since become a revered career and technology
educator, teaching the sustainable hospitality program at 
Mount Diablo High School in Concord (which closed on March 16, along with other schools). "In the beginning, 
it was very hard. I'd never taught before," says Gershen, 
now in her ninth year. "Today, it's my reason to be."
A mix of food science, nutrition, horticulture, and 
culinary training, her curriculum teaches students how to plant, grow, and harvest food. Using 40 vertical hydroponic tower gardens, kids learn about photosynthesis and root systems while tending leafy vegetables like lettuce, kale, and spinach. At lunch, these students aren't sent to the cafeteria with Fritos and sports drinks; instead, they cook, eat, and serve nutritious meals to friends and teachers, prepping for jobs in the healthy food service industry while using sustainable business practices.
"The number one producer of carbon in the world is how we grow, handle, and package food," says Gershen. "If I can get kids to handle their food waste properly and move away from processed food, even just 20 percent of the time, then I've reduced their carbon footprint."
While the program relies on donations (most notably food from White Pony Express, a Pleasant Hill nonprofit supplying unwanted food from stores and restaurants to people in need), it also supports itself. Whether the students are growing produce to sell at farmers markets or creating high-quality chocolates in their factory, they earn money for the school. "Whatever profit we make goes directly to projects at our school," says Gershen.
For Gershen, sustainable hospitality is especially powerful for kids in an underserved school like Mount Diablo High School. "I can't take away the stress that these kids have at home, but I can take them into the kitchen and ask what they had for breakfast," says Gershen. "If I can teach them how to take care of themselves and get one or 
two good meals in them a day, that's good."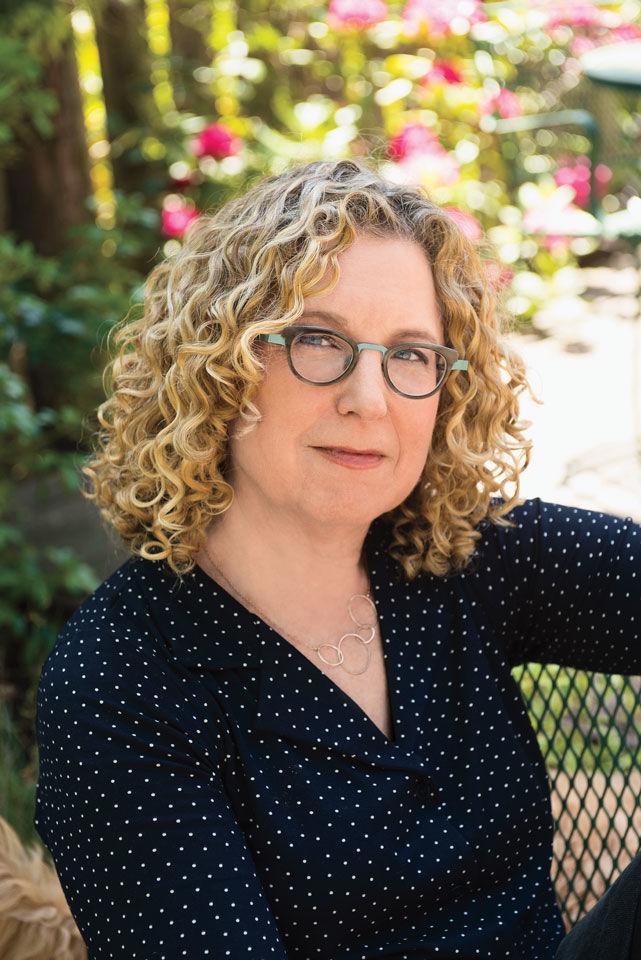 Peggy Orenstein
Rewriting Taboo Topics
By Autumn Stephens
Peggy Orenstein grew up with a mom who wasn't embarrassed to tell her kids that she and their dad shared a great sex life. And that, suggests Orenstein, author of multiple New York Times bestsellers on gender issues, including Cinderella Ate My Daughter, Girls and Sex, and the newly released Boys and Sex: Young Men on Hookups, Love, Porn, Consent, and Navigating the New Masculinity, is the kind of positive sex chat today's kids could really use.
Teens today "are growing up in a highly sexualized, commodified, and misogynist culture," says Orenstein. "Mainstream media, visual culture, music videos, social media, pornography—all of it is coming at them like a tsunami."
What's urgently needed, according to Orenstein, who shares a home in the Berkeley hills with her high-school-age daughter and husband, documentary filmmaker Steven Okazaki, is guidance from grown-ups on "positive, egalitarian, reciprocal sexuality" and what healthy real-life relationships actually look like.
The groundbreaking writer—she was named one of "40 women 
who changed the media business in the past 40 years" by Columbia 
Journalism Review—interviewed more than 100 high-school and college boys nationwide for Boys and Sex. This is the first of her books with a male focus, and Orenstein was surprised at how readily the young men opened up about struggles with sexual expression and the pressure to present 
a macho, invulnerable face to the world. As retro as that pressure may seem, it can be so extreme that boys shy away from romantic relationships with girls, Orenstein writes, for fear of being labeled as unmanly.
In part, her interviewees' candor might have something to do with Orenstein's matter-of-fact approach to taboo topics. But also, she says, boys are desperate to discuss the ultimate taboo topic: their interior lives.
While Boys and Sex offers adults a window into the world of young men today, it also holds up a mirror for boys themselves. "I get a lot of boys telling me that what I wrote really resonated," says Orenstein. "I've had a Division 1 basketball player come up to me and ask what to do about locker room talk." In response to kids' on-the-fly questions, 
Orenstein typically offers her email address for advice and support; she's been known to carry on mentoring correspondences for months.
As for how parents can help their sex-stressed kids sort it all out, Orenstein doesn't have a magic cure; her role as a writer is to articulate problems, not solve them, she says. However, she does have a couple of emphatic suggestions.
One, resist the American tendency to talk to kids about sex primarily in terms of risk and danger. "When we look at models of countries that do it better," she says, "they frame it in terms of responsibility and joy. That's 
a transition I want to encourage among parents."
And two, no matter what: "Talk to them!"