As 2020 comes to an end, 
Diablo wants to recognize some remarkable heroes in our midst by honoring five incredible volunteers who are changing our community for the better in creative and generous ways. These Threads of Hope honorees have worked tirelessly during challenging times to help the neediest among us, and they truly embody the spirit of the holiday season. Read about these local heroes here, and then hear them tell their own stories. On December 10, 2020, Diablo magazine, our sponsors, and our community gathered virtually to celebrate and recognize these five honorees. View the event recording here.
The Judges
Diablo readers submitted dozens of nominations for outstanding volunteers. This panel of community leaders selected this year's Threads of Hope honorees:
Jeri Boomgaarden | Managing Director of Donor Services and Senior Development Officer, East Bay Community Foundation
Mark Flower | Senior Vice President and Regional Managing Director, Wells Fargo Private Bank
Gaby Ghorbani | Founder and Director, Pledge to Humanity
Christine Wente | President of The Wente Foundation Board, Board Member of Livermore Valley Winegrowers Association
Carole Wynstra | Board Member, Walnut Creek Library Foundation
---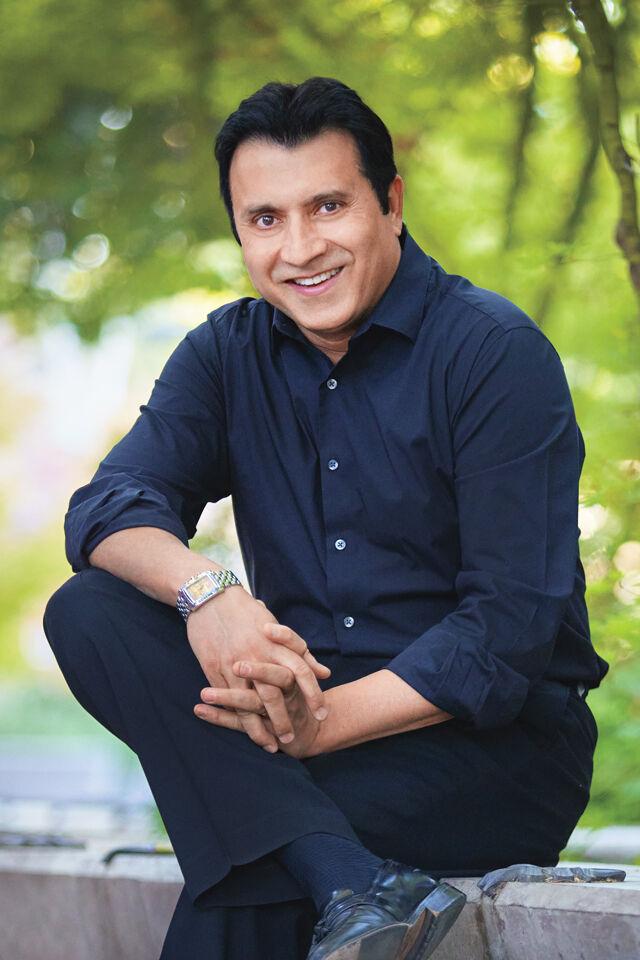 Sunny Singh
Organization | Yours Humanly
City | Walnut Creek
By Peter Crooks
Sunny Singh remembers the moment he was inspired to create Yours Humanly, a nonprofit focused on providing educational opportunities to children around the world as well as in underserved East Bay schools.
"When I was 11, I found out that I had been adopted," says Singh, who was raised in India. "Growing up, I would always see children who were living on the street while I was going to a good school and had a house and all the love I could get. I could see myself in every child living on the street, and I wanted to do something to help them."
Singh moved to the United States in 
the early 1990s to live with family and study at Diablo Valley College. He then worked with high-tech networking 
equipment, but he kept thinking about children in need. In 2013, he decided to work full-time on philanthropic outreach and formed Yours Humanly, a 501(c)(3) that focused on education in parts of the world in desperate need, where he knew the money he raised would have the most impact.
"Education is teaching these children to fish, or providing them with opportunities to be self-sustaining and break the cycle of poverty," says Singh. "Otherwise, we're just putting Band-Aids on the problem."
Yours Humanly provides kindergarten-
through-grade 12 scholarships for children in Cambodia, India, and Nepal, among other countries. The organization also has a local focus, purchasing science, technology, education, and mathematics (STEM) resources and art supplies for East Bay schools that don't have a budget for them.
"Sunny is such a gracious person, 
and he has been incredibly generous," 
says Mandi Smith, a STEM coach at Sun Terrace Elementary in Concord. "His organization has donated so many engineering and STEM supplies—I gave him 
a long wish list of supplies we needed for each grade, and he dropped off this huge box with every single thing on the list. This year, we sent home more than 1,500 make-and-take STEM activities for students, and I am still using the kit Yours Humanly provided."
Once a one-man show, Yours Humanly has grown significantly since its inception and now has about 70 members, including paid staff and volunteers. Singh has seen the impact of his efforts on young people far and near.
"Every time I would travel, my kids would bring out their piggy banks and give me the money they had saved," says Singh. "They would hand me $30 or $40 and say, 'Please use this to buy something for someone in Cambodia.'" 
How to help: Yours Humanly's website invites local schools to share their needs. The website also provides information for individuals to make donations, volunteer their time, and host fundraisers for specific schools in the East Bay and abroad. yourshumanly.org.
---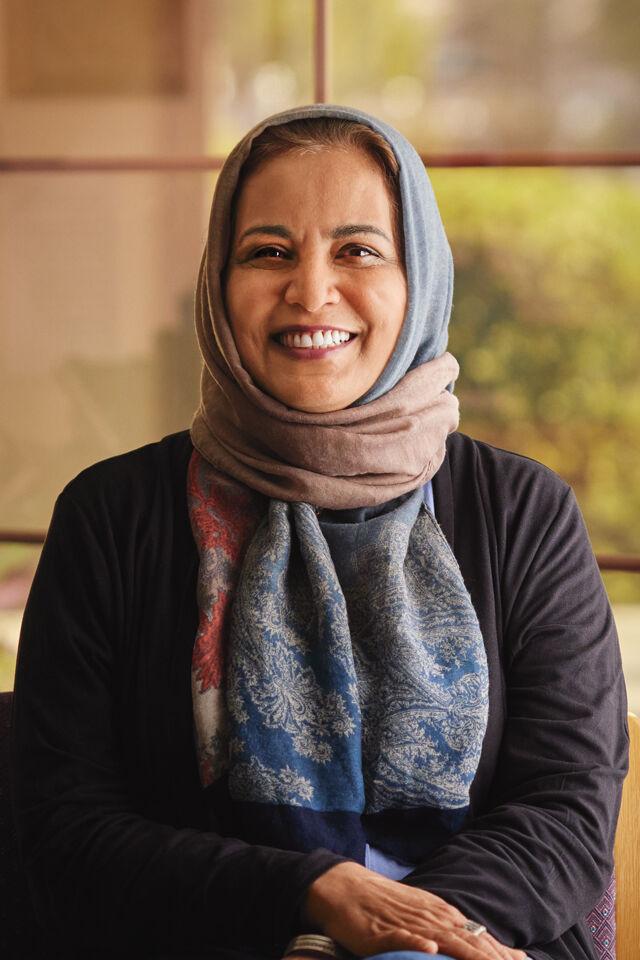 Urooj Kazmi
Organization | Contra Costa Crisis Center
City | Walnut Creek
By Deborah Kirk
"I like to be a shoulder for people who 
need support," says Urooj Kazmi, who has volunteered with the Contra Costa Crisis Center for the past five years. "And that's how I can be of help, because I am 
a good listener."
Kazmi, 50, was born in Pakistan and raised in the United Arab Emirates. She says that the value of service was instilled in her from an early age, during visits to her grandparents in Pakistan, where she saw them help others who were less fortunate. "I 
remember watching my grandma give out food to as many people as she could," Kazmi says. "I was drawn to that, and I always wanted to do something for other people."
Kazmi came to the U.S. to study at the University of Texas in Austin. Soon after, she married and moved to the Bay Area, where she and her husband started a family. As her children grew, Kazmi began to explore ways to engage in her community. She became an active member of the Saba mosque in San Jose, first as a volunteer in its Sunday School and eventually running the program. "Once I started excelling at the volunteer work at my Sunday School," she says, "I thought there must be a way I can reach out to other people too, not just my fellow Muslims."
Kazmi, a San Ramon resident, researched volunteer opportunities closer to home, and found that the Crisis Center provided the ideal setting for her to make the kind of difference she wanted. A nonprofit organization headquartered in Walnut Creek, the Crisis Center provides free help, counseling, and referrals to people in distress, 24/7. After training to be a volunteer, Kazmi began answering calls, listening attentively and lending support. "In five years of volunteering, there was only one person I had to send help for," she says. "In general, we help them empower themselves so they can get through the crisis on their own."
Lesley Garcia, director of programs at the Crisis Center, notes that Kazmi always goes above and beyond her regular commitment as a volunteer. "I remember a time when Urooj had been taking a lot of calls about homelessness," Garcia recalls, "and she wanted to do more. So she asked our Homeless Services team what they might need, and they said they could use blankets [for the homeless living on the streets]. Urooj then raised funds to purchase hundreds of blankets. It was amazing. She's an outstanding volunteer."
Kazmi feels that volunteering has been an essential part of her personal growth. "It has helped me be a better person," she says. "I feel like I've become less and less judgmental, which is a difficult thing to do, and I feel good about that. And it gives me inner peace to know that I am helping mankind."
How to help: The center has various roles for volunteers, including crisis line calls, grief group support, and COVID-19 remote support. Donations are welcome through the website, including Amazon Smile purchases and car donations. crisis-center.org.
---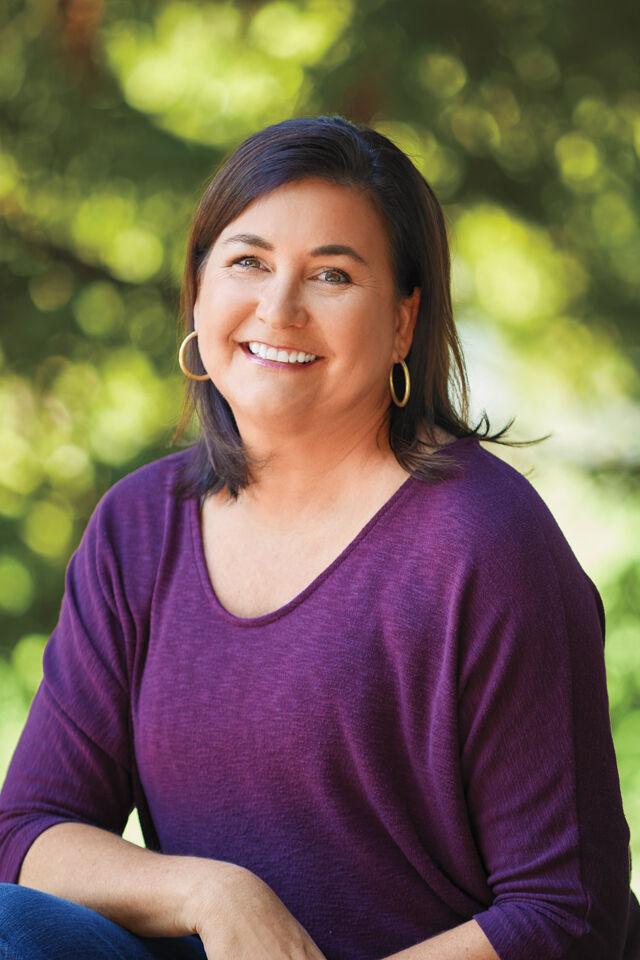 Lisa McNaney
Organization | Culinary Angels
City | Livermore
By Gabby Vanacore
Lisa McNaney is no stranger to the cancer experience. As a breast cancer survivor who has also gone through similar journeys with loved ones—her daughter was diagnosed at 18, and her mom passed away from cancer five years ago—McNaney has plenty of insight into the medical world. Through it all, she realized something very important.
"Nobody was talking about nutrition," says McNaney, a passionate home chef. "And people need to have nutritional fortification when going through health challenges."
In November 2016, after she started 
cooking for a friend with brain cancer and his caregiver, McNaney founded Culinary Angels. The nonprofit delivers free, healthy meals to people in the Tri-Valley who have serious health challenges, with 95 
percent of recipients undergoing cancer treatment.
"When I saw this was having an impact, I realized that many more families in the area could benefit as well," McNaney explains.
With the help of the First Presbyterian
 Church of Livermore, which allows the group to use its industrial kitchen, and two nonprofit gardens—Fertile GroundWorks and Sunflower Hill—that provide organic produce, Culinary Angels is able to deliver
nutrient-rich meals. Each consists of a vegetarian or protein entrée, two sides, two soups, bone broth, and a fruit-based dessert.
The service also has an educational element, with all its recipes available on the website. "Not only are we showing people what a healing meal looks like, [but] we're [also] giving them the opportunity to create that going forward … and empowering them to live a healthy, happy life, because I think we all deserve that," McNaney says.
After four years, Culinary Angels is going strong, having served over 5,000 meals to patients and their caregivers. McNaney's motto is: "We want to feed more people more often." Her goal is to double the amount of current recipients and someday become a national organization.
Joanne Hall, a volunteer for the nonprofit, is grateful to work with McNaney. "Lisa is amazing," says Hall. "She just has the nicest way of roping you in—and there's a bunch of us who have been roped in happily."
Culinary Angels has 150 volunteers, and without them, McNaney explains, the efforts wouldn't be possible. "I feel grateful that, with the help of so many people, I've been able to create this amazing organization that can be of service," McNaney says.
"Beautiful, wholesome food is a way to come together and support one another,"
she adds. "I just hope we'll make the world a little better. We definitely need that right now."
How to help: "Donations are key because that's how we can continue to provide meals," says McNaney. "And we always love to build our volunteer family. Word of mouth [helps] because we want to continue to grow the number of people we feed." culinaryangels.org.
---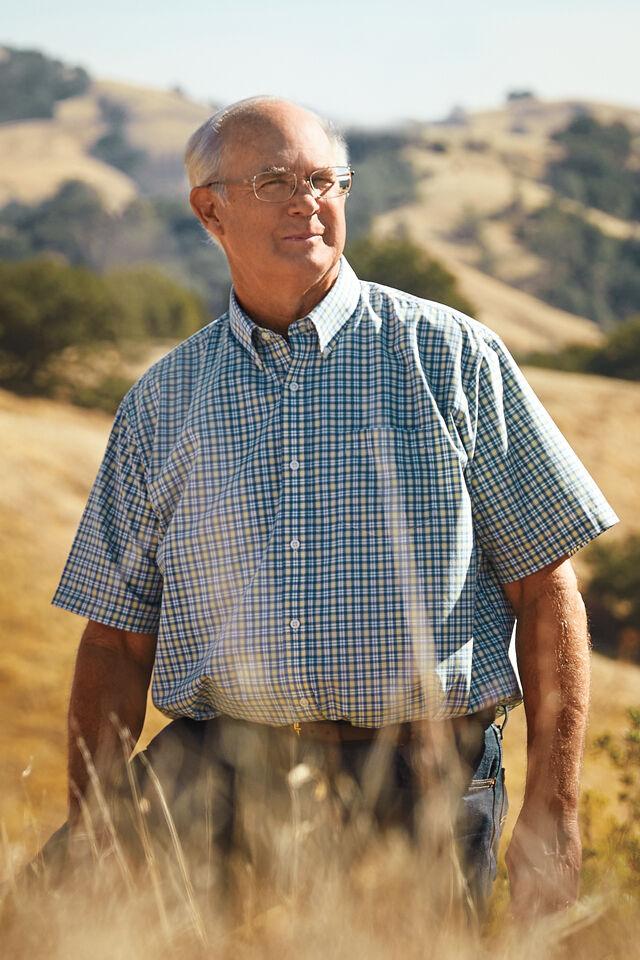 Malcolm Sproul
Organization | Save Mount Diablo
City | Walnut Creek
By Rachel Orvino
If you've ever enjoyed a day hiking 
at Brushy Peak Regional Preserve in Livermore, collecting bugs with your 
kids in a neighborhood open space, or looking for wildlife in Mount Diablo 
State Park, you have Malcolm Sproul 
partially to thank.
A principal with environmental 
consulting firm LSA, specializing in 
natural resources management, and 
a longtime board member of nonprofit 
land trust Save Mount Diablo, Sproul 
has left an indelible stamp on the natural landscape of the East Bay.
Seth Adams, land conservation 
director for Save Mount Diablo, says 
that during Sproul's 27 years on the 
board (including his two terms as 
president), the amount of protected 
open space in the East Bay has tripled, while protected lands around Mount 
Diablo have quadrupled (from less 
than 7,000 acres to over 120,000 acres). Adams praises Sproul's knowledge, 
expertise, and leadership, as well as 
his lasting impact on the health and 
sustainability of local wildlife habitats and preserved lands.
"Malcolm has played a key role in a vast expansion of protected land in the East Bay," says Adams. "He is a model of truth and integrity, with an unwavering sense of the right thing to do."
Patience and dedication are also important elements of Sproul's efforts with Save Mount Diablo.
"We're doing this piece by piece, over a period of time, and protecting land in a variety of ways," says Sproul. "It's a puzzle, and each piece takes a lot of work. If you dip in for a few years, you are not going to see and know enough to really 
be effective."
Sproul says his passion for the environment goes back to his childhood in El 
Cerrito, where he would roam around 
the woods and raise caterpillars. He 
made his first forays to Mount Diablo 
with his Boy Scouts troop at Camp 
Force near Curry Point. His family 
also spends every summer at a cabin 
in the Sierra built by his grandparents; 
his grandfather, Robert G. Sproul, 
was a former president of the University 
of California system.
Now living in Moraga, where he 
raised three sons with his wife, Casey, Sproul says public service is a part of 
his family tradition—one that he is 
committed to honoring through Save Mount Diablo.
"People need to look at the community they live in and find ways to contribute," says Sproul. "What makes organizations like ours work is the fact that people are giving their time, effort, and money to 
make things better."
How to help: "Our biggest challenge is raising money," says Sproul. "We rely on donations from our members [and] grants from foundations; there 
is an ongoing need." Save Mount Diablo also offers a wealth of volunteer opportunities and fundraising events. savemountdiablo.org.
---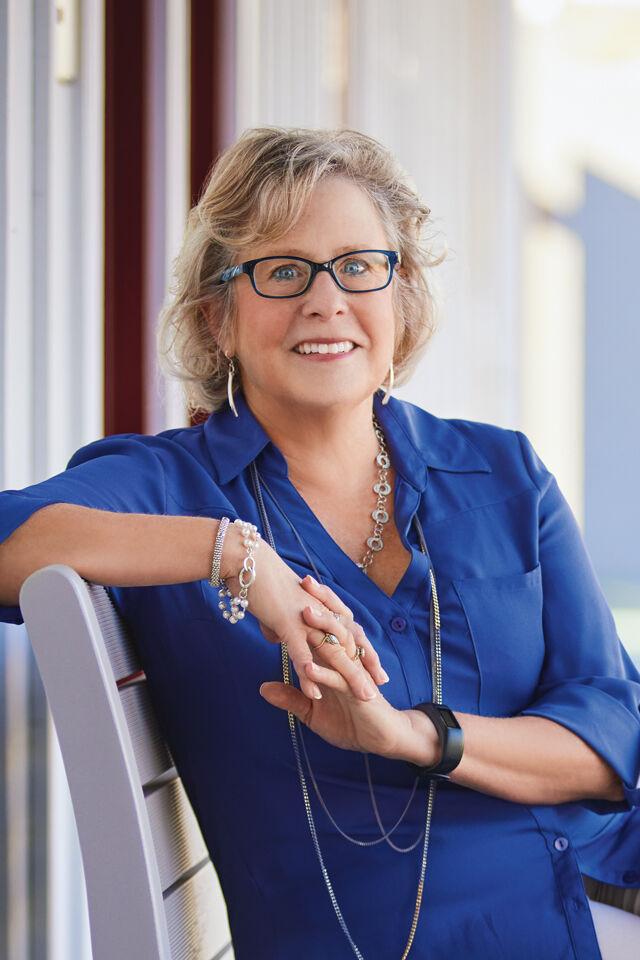 Kathy Layman
Organization | Sunflower Hill
City | Tri-Valley
By Emilie White
Since 2016, Kathy Layman has spent more than 5,000 hours—often more than 40 per week—volunteering at Sunflower Hill, a Tri-Valley nonprofit focused on providing programming and housing opportunities for adults with developmental disabilities. Today, Layman serves as president of the organization's board of directors.
"She volunteers for any task, or 
anything you want her to do," says 
Rosemary Kirbach, a former board 
member. "I've sat in meetings with her 
with city staff, affordable housing developers, architects—and she's just always 
so well prepared, always does her homework, asks great questions, [and] has really good ideas."
While Sunflower Hill offers vocational skills opportunities (including its Livermore food garden and Stable Cafe restaurant program), providing long-term housing has long been a central part of the group's mission. Many adults with developmental disabilities live with their families, who are often worried about what will happen when they are no longer able to provide assistance. In addition, while some residential communities are available for adults with special needs, they are out of many families' price ranges. In September, however, the first tenant signed a lease at Sunflower Hill at Irby Ranch, an affordable housing development geared specifically to adults with developmental disabilities—the first of its kind in the Tri-Valley.
Before joining Sunflower Hill, 
Layman was a project manager for Kaiser 
Permanente. "I was [thinking] about what I would do when I retired," says Layman, whose 21-year-old grandson, Joshua, has special needs. "Having somebody to shoot hoops with [Joshua], or play bocce ball—that's what keeps me going. … A community 
like this would benefit him [when] he's older."
Over the years, Layman has put the talents she gained during her career—including document-writing and managerial skills—to use while serving on land, programming, communications, and executive committees; leading the grants team to raise more than $90,000; and seeking other residential development opportunities around the East Bay (there are 30 units at Irby Ranch, for which the group received around 300 applications).
"She is the first board president after the founder. That's a big role to take on, to step into those shoes," says Edie Nehls, Sunflower Hill's executive director. "She's done that with grace and maintained the vision of the organization, while knowing that [it] needs to grow—and how to strategically and thoughtfully do that in collaboration with the staff."
How to help: In addition to donations and volunteerism, community members can contribute to Sunflower Hill through advocacy. "When we have a land opportunity and we're trying to ... get approvals, support at [community] meetings is really important," says Layman. sunflowerhill.org.