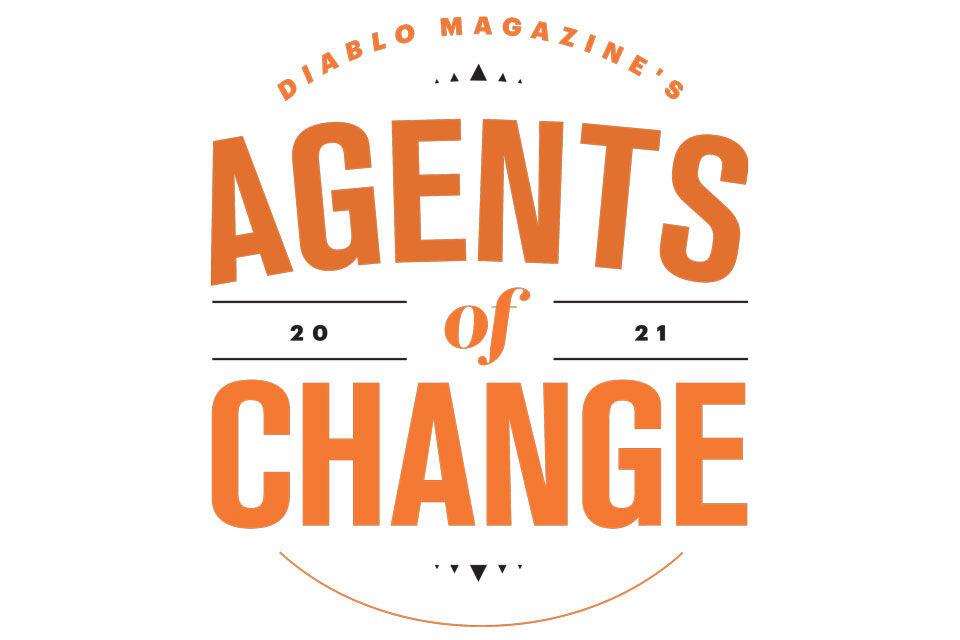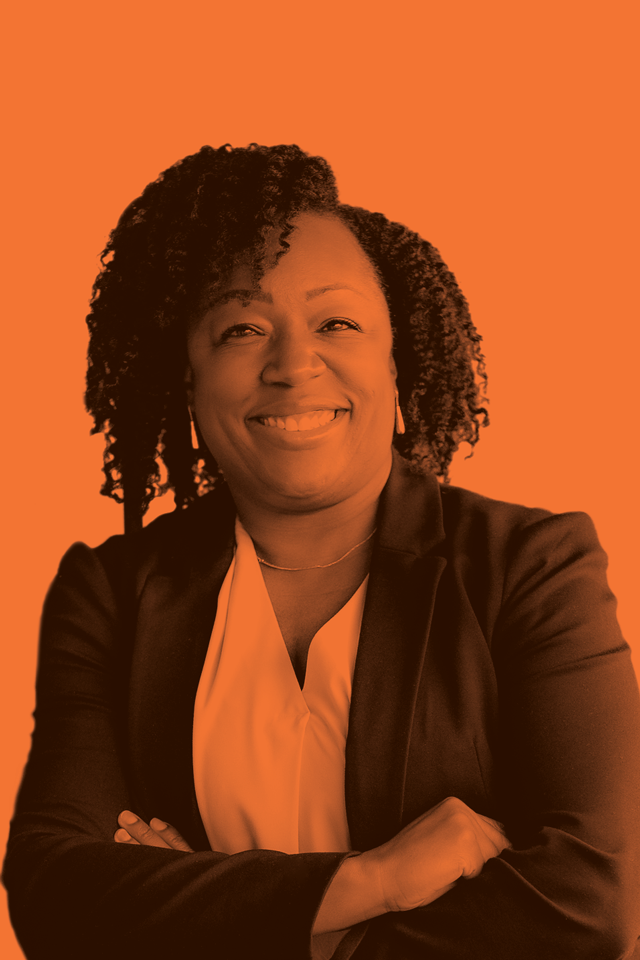 Lavonna Martin
DIRECTOR OF HEALTH, 
HOUSING, AND HOMELESS SERVICES / CONTRA COSTA HEALTH SERVICES, MARTINEZ
Through her first job at a San Francisco shelter, Lavonna Martin began working with unaccompanied youth and discovered her calling. "I knew I would be forever in service to those without a home or family," she says.
As the director of Health, Housing, and Homeless Services for Contra Costa County, Martin and her team took charge during 
the pandemic, securing shelter options, distributing masks 
and supplies, and providing COVID-19 testing. Because of these efforts, Martin was named the 2021 State Senate District 
7 Woman of the Year.
"We now turn to the next challenge: continuing the gains we made over the past year so that everyone has a place to call home," she says. 
—Gabby Vanacore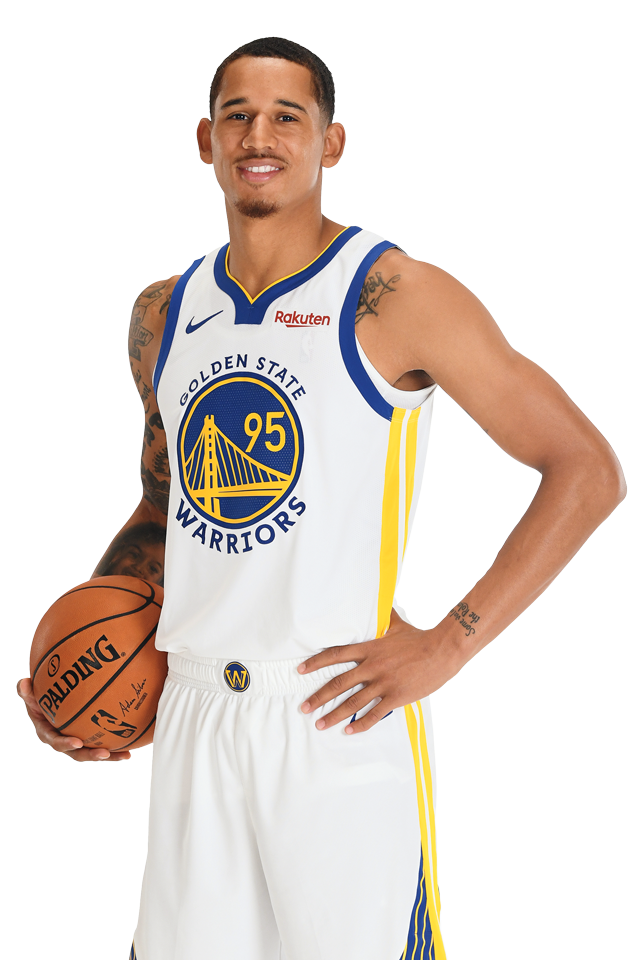 Juan Toscano-Anderson
PHILANTHROPIST AND NBA PLAYER / GOLDEN STATE WARRIORS, OAKLAND
Juan Toscano-Anderson grew up in east Oakland, just a few miles from where the Golden State Warriors played home games. As he chased his dream of finding fame and fortune in the National Basketball Association, he stayed connected 
to the many groups that assist underserved members of the East Bay community. "There's a whole world out there," says Toscano-Anderson. "I've always wanted to share my experiences."
Over the past two seasons, Toscano-Anderson has become a fan favorite as a Warriors forward. Meanwhile, he led Walking 
in Unity events in Oakland to address oppression, police brutality, and social injustice and has purchased equipment and materials for Fundacion Unidos Por Chavinda, an organization that provides medicine and food for senior citizens and supports development for youth. Toscano-Anderson's tireless community involvement resulted in his recognition as one of five finalists for the inaugural Kareem Abdul-Jabbar Social Justice Champion Award, given to a current NBA player for his efforts to engage, empower, and drive equality for individuals and groups who have been historically marginalized or systemically disadvantaged. —Peter Crooks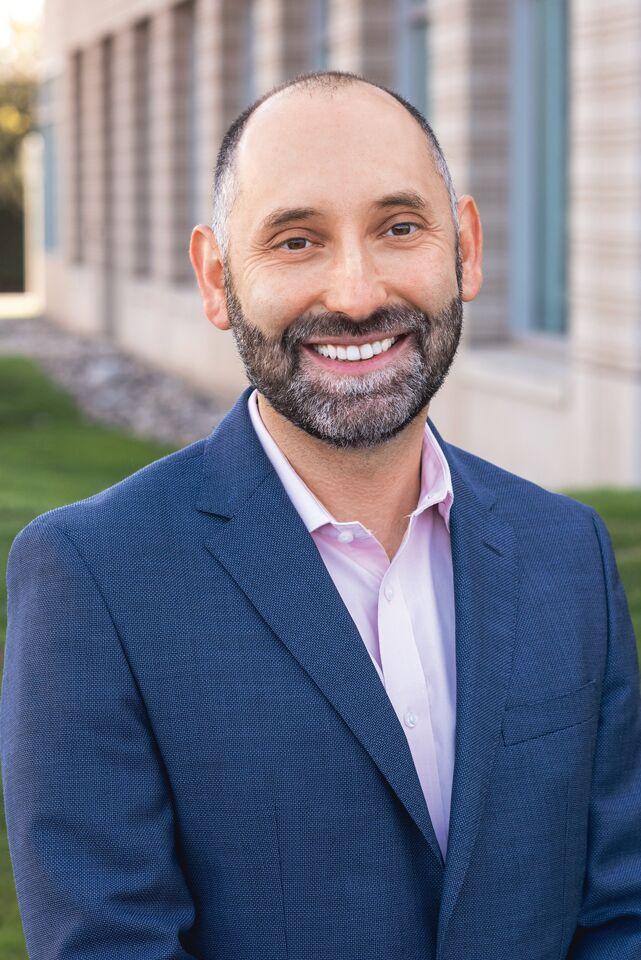 Serge Saxonov
CEO / 10X GENOMICS, PLEASANTON
Serge Saxonov is a man with ambition. The cofounder 
of Pleasanton-based 10X Genomics, which develops
software that analyzes the genetic instructions contained in single cells, Saxonov has stated on more than 
one occasion that he and his team at 10X plan to build a 
very big organization.
"We have the kinds of capabilities to build one of the largest companies in the world—that's our goal," Saxonov told Bloomberg TV earlier this year.
Single-cell analytics was named the breakthrough of the year by Science magazine in 2018. Such analysis gives 
researchers the potential to track the development of organisms in stunning detail, allowing them to pinpoint cellular 
changes in sections of a tumor, for instance. Saxonov calls our era "the century of biology."
"Life sciences has been going through this exponential 
trajectory of progress," he said, adding that his company aims to continue to develop the ability to measure cells at larger scales and higher resolution "and get that ability into more and more researchers' hands." —Michaela Jarvis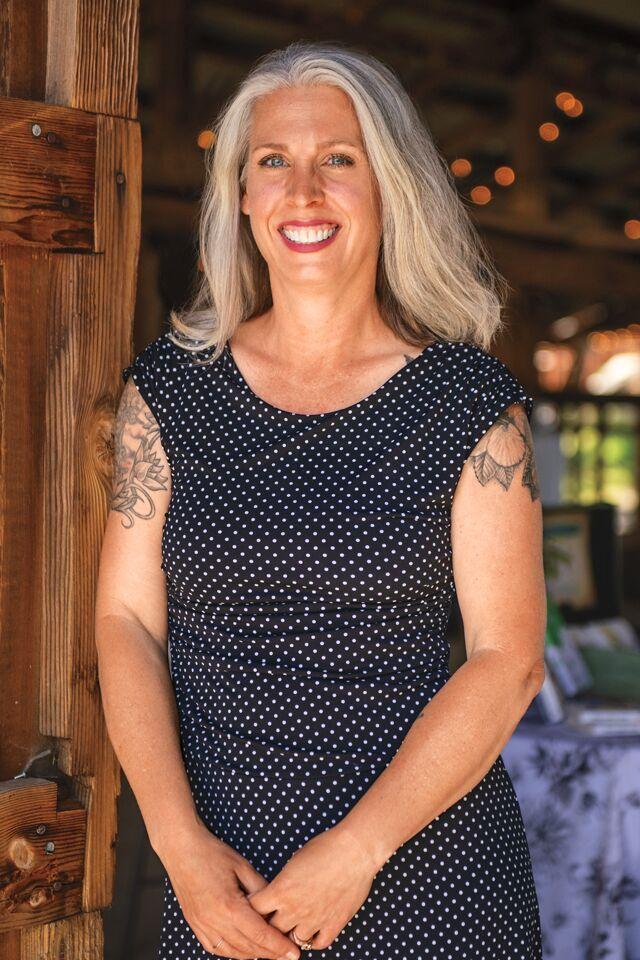 Kim Curtis
EXECUTIVE DIRECTOR / GOODNESS VILLAGE, LIVERMORE
Curiosity first drew Kim Curtis to the homeless. At age 14, she was riding BART into San Francisco when she saw people living on the street. She wanted to know why, so she asked them. Soon, she was making friends and bringing meals.
Today, Curtis is executive director of Goodness Village, a nonprofit in Livermore that provides affordable permanent housing for people experiencing chronic homelessness. On the 35-acre property of Crosswinds Church, 28 tiny homes are situated under mature trees. The 8-by-20-foot units have a kitchenette, bathroom, bed, and flat-screen TV. Curtis's staff lovingly customizes each unit, from the color of the comforter to the sports team banner on the wall.
"I was only supposed to be an adviser," says Curtis, who was working as a mental health clinician at Santa Rita Jail when Crosswinds began considering how it could use some of its land to benefit the community. When the 
vision coalesced—in partnership with Alameda County and HomeAid, among others—Curtis knew this was a perfect fit. "I said, 'Well, if we're really going to do this, I want to oversee the project.' It's the missing piece in treating homelessness—the community."
In addition to support services, mentorship, and vocational training, Goodness Village encourages community through shared spaces and projects such as a large vegetable garden, beehives, a chicken coop, and a workshop. Curtis envisions a future downtown Livermore storefront selling handmade Goodness Village candles, honey, and gifts, with residents running the cash register.
"Ten, 14 years homeless—these are big-time survivors," says Curtis. "To give them a place to rest and recover and then the opportunity to give back and have purpose … I'm very excited about this." —LeeAnne Jones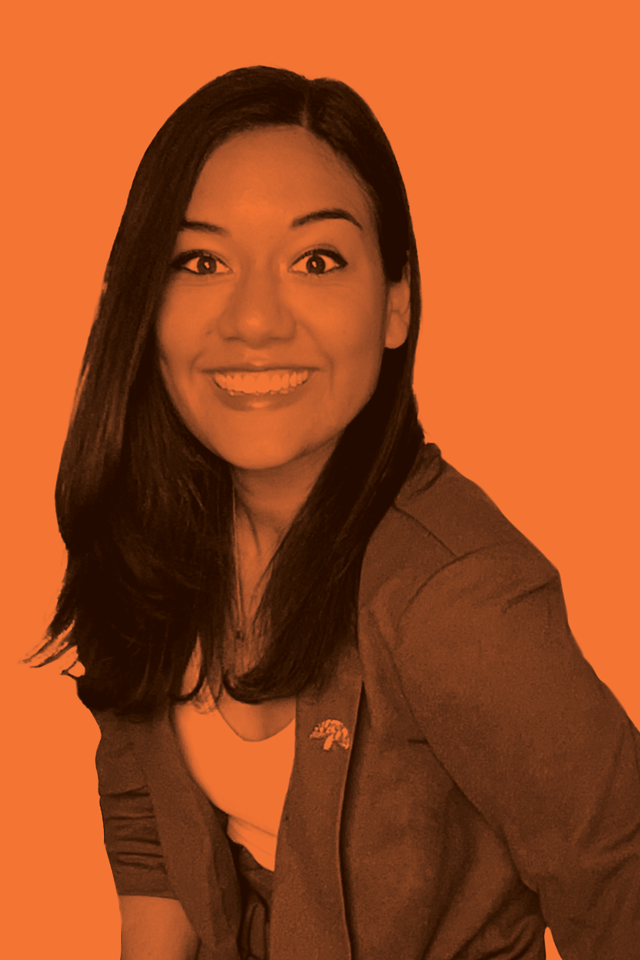 Kyra Mungia
DEPUTY DIRECTOR OF EDUCATION / OFFICE OF MAYOR LIBBY SCHAAF, OAKLAND
Kyra Mungia is the youngest person in Oakland Mayor Libby Schaaf's office in a directorial 
position, and was named to Forbes's 30 under 30 Education list for 2021.
Mungia, who is a former teacher, helped lead the #OaklandUndivided initiative during the COVID-19 pandemic to increase consistent access to the internet and computers for young 
remote learners. Her current efforts are focused on teachers, aiming to break down cost-of-living barriers for instructors of color, particularly in STEM and special education classes.
"From a young age, I loved school but soon learned that not everyone had the same opportunities," Mungia says. "My vision for educational
 equity is one where youth thrive, regardless 
of race or other predictors of disparity." 
—Emilie White
Gail Miller and Graham Wiseman
PRESIDENT AND COFOUNDER; CEO AND COFOUNDER / BEINGWELLCA, LAFAYETTE
After seeing the effects of mental health challenges firsthand, Graham Wiseman (who lost his son to suicide) and Gail Miller (whose daughter was diagnosed with bipolar disorder) started 
the Lafayette-based nonprofit BeingwellCA, which raises 
awareness of and provides support to reduce youth depression.
"Turning pain into purpose has become the driving force in my life," says Wiseman.
Miller—who has faced her own mental health struggles—feels similarly. "[I'm] a proud Black woman who wears her scars like the stripes of a warrior," she says.
BeingwellCA is behind the SB21 California Mental Health Awareness License Plate bill, which will help the California 
Department of Education fund school wellness centers. If 
approved, the DMV will be authorized to issue the special plate. "This plate will fund hope and save the lives of countless children in California for years to come," explains Wiseman. To show support, visit beingwellCA.org to sign the pledge. —G.V.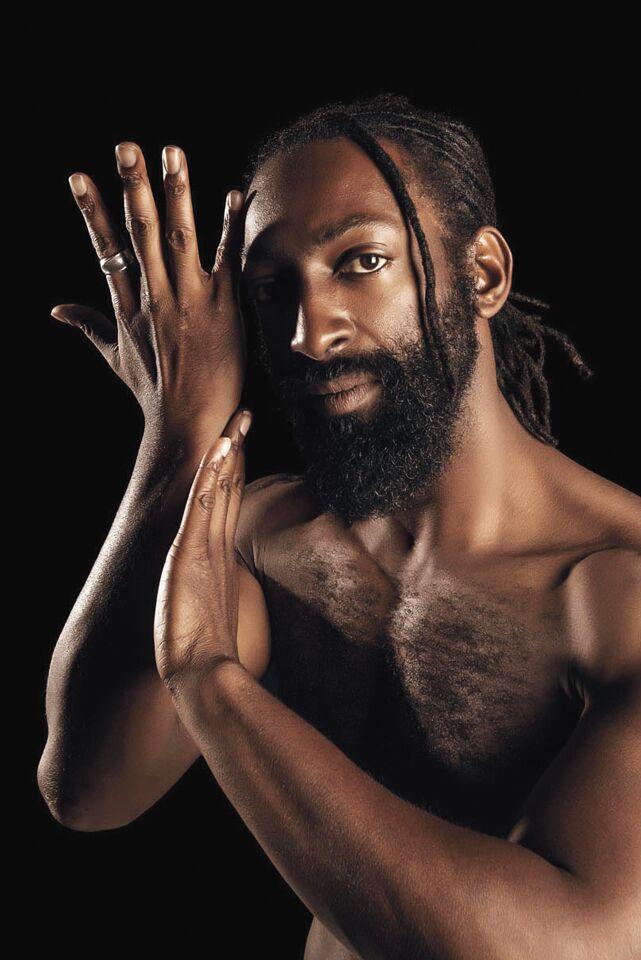 Antoine Hunter
FOUNDER / URBAN JAZZ DANCE COMPANY, OAKLAND
The dance pieces choreographed and performed by Oakland's 
Antoine Hunter often explore topical themes—particularly those surrounding the deaf experience.
"[Dance] is another way of communicating with people," says Hunter, who is deaf, disabled, and of African and Native American descent. "Sometimes my dance work is the icebreaker to start the conversation about things people have a hard time talking about."
San Francisco's Urban Jazz Dance Company, which Hunter 
founded, is comprised of both deaf and hearing performers, and presents shows in styles ranging from modern dance to ballet. Hunter, who also goes by Purple Fire Crow, highlights the accessibility of his productions with the company's Bay Area 
International Deaf Dance Festival—which he also started—as they often perform in multiple sign and spoken languages, with regular audio descriptions for the blind and low-vision communities.
"[Those] who may be deaf may have hearing children, or hearing parents will have deaf children. We need a family show," he says. "We all want to feel included. We all want to feel important. There's no one way to speak." —E.W.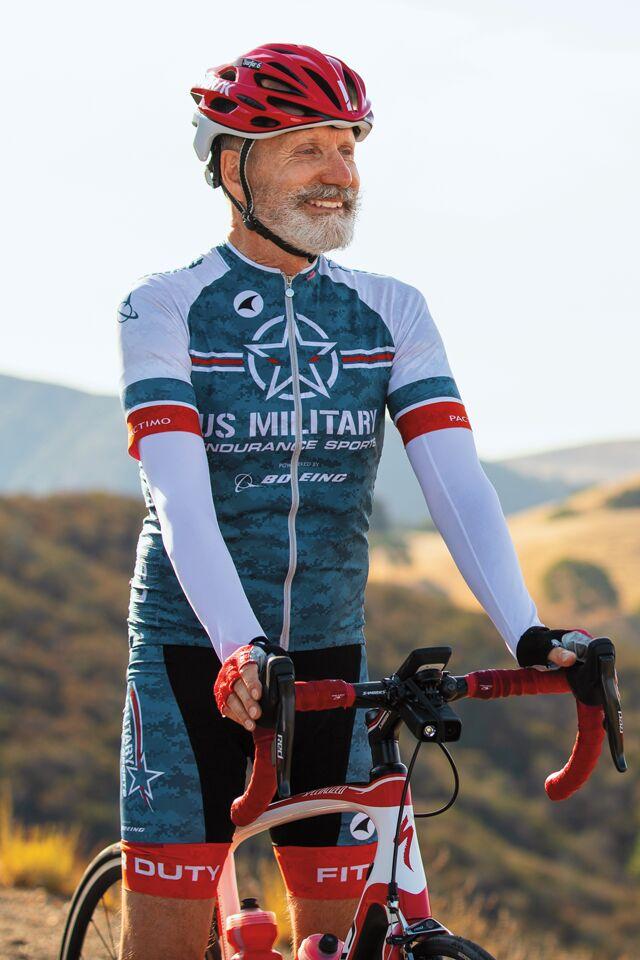 Alan Kalin
CHAIRMAN / BIKE DANVILLE; PRESIDENT / MOUNT DIABLO CYCLISTS, DANVILLE
There's nothing quite like Mount Diablo. The awe-inspiring
 mountain has an elevation of 3,849 feet, and thousands of visitors make the trek along the winding Summit Road 
every month—in motor vehicles and on bikes. The confluence of the two has resulted in numerous collisions over the 
years, endangering both motorists and cyclists.
Danville's Alan Kalin, 70, is working tirelessly to make Mount Diablo roadways safer for all.
The retired teacher and former military colonel founded Mount Diablo Cyclists approximately eight years ago. Working with California State Parks and local political leaders, the group has helped implement safety measures in the park, 
including signage and bike turnouts (areas where cyclists can pull off the road and allow cars to pass), which have greatly reduced bike-motorist collisions in recent years.
"Cyclists come from all over the Bay Area and the world to ride here," says Kalin. "Our mission is to improve safety 
for cyclists, motorists, and pedestrians on the roads of Mount Diablo. We're in this together."
Kalin says the 17 bike turnouts on Mount Diablo are the only ones in California, and he's hoping that the state park will add many more in the future (the 2021 California state budget includes $1.5 million to fund bike turnouts on Mount Diablo).
Bike Danville, of which Kalin is chairman, has a similar mission of safe streets for all, and most recently helped 
establish the town's first bicycle master plan.
Kalin is proud of these accomplishments; he's also grateful 
to the many people he has encountered while advocating for road safety. "I've met thousands of cyclists, motorists, and pedestrians—all willing to help. You meet the nicest people riding bicycles." —Rachel Orvino
Mina Fedor
FOUNDER / AAPI YOUTH RISING, BERKELEY
In the face of mounting hatred against Asian Americans, and after a member of her family was intentionally coughed on by a stranger, Mina Fedor organized and spoke to more than 1,200 people at the AAPI Youth Rising Rally at Berkeley's Aquatic Park last spring. She was 12 years old 
at the time.
Fedor then founded an activist group that has presented at panels and city council sessions, fought to include one day on the school calendar 
focused on Asian American heritage, joined phone banks and voter registration efforts, and more.
"Cultural engagement is a form of civic 
engagement, so it's a big part of what we would like to do," says Fedor, a student at Berkeley's Black Pine Circle School. "Our mission is to take little actions to make positive change in our communities." —E.W.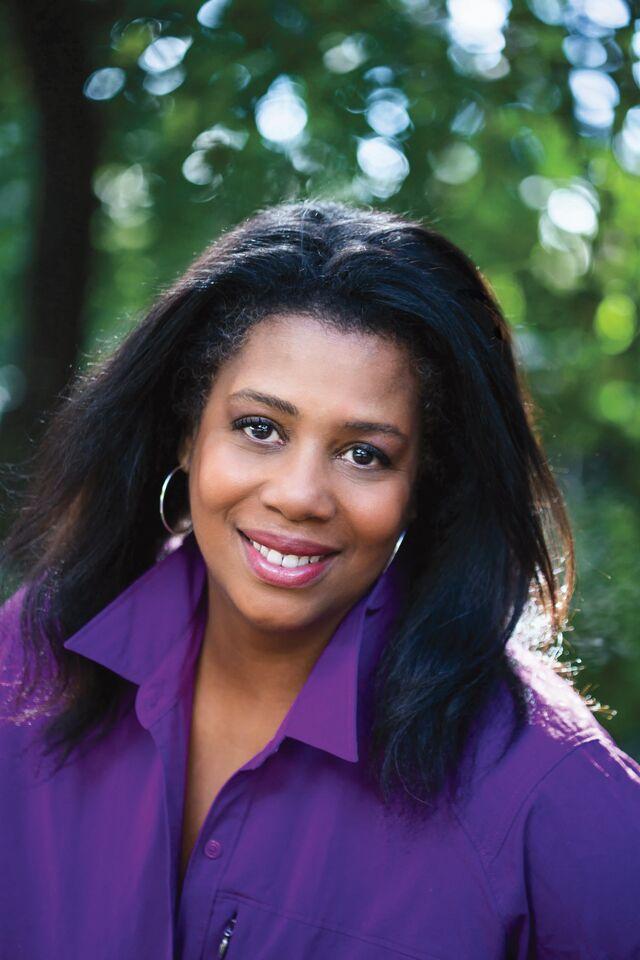 Rue Mapp
FOUNDER AND CEO / OUTDOOR AFRO, OAKLAND
In 2009, Rue Mapp started Outdoor Afro as a blog because she wanted to share her thoughts on the need for greater
 diversity in the outdoors and to build a broader community in nature. Her voice was quickly recognized: She was invited to participate in the America's Great 
Outdoors conference for the Obama Administration and helped inform the launch of Michelle Obama's Let's Move! 
initiative.
Twelve years later, Mapp's Outdoor Afro program is a thriving not-for-profit with offices in Oakland and Washington, D.C. She speaks all over the United States and Canada, inviting the Black community and everyone else to enjoy the benefits of spending time outdoors. In 2020, Oprah Winfrey highlighted Outdoor Afro as part of her Vision tour and joined Mapp for a healing hike through the redwood forests of Oakland's Joaquin Miller
Park. "When I heard there was something called Outdoor
 Afro that was breaking the illusion that people of color 
don't enjoy the outdoors, and that they can experience healing and empowerment [from nature], that's right up my alley," Winfrey told ABC7 after the hike. —P.C.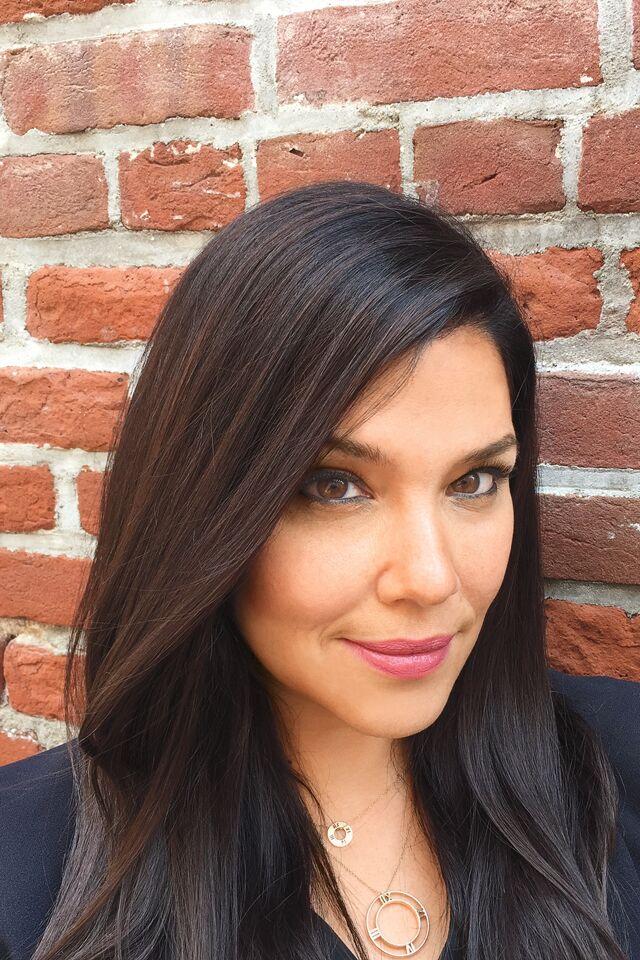 Christina Kelmon
COFOUNDER AND CO-CEO / VAMIGAS, ALAMO
When Christina Kelmon entered the business world, she was startled to discover that it was still such a boys' club. "Out of college, I joined a financial firm in San Francisco and worked on a trading floor. The boys' club culture was a shock to me, because I was under the impression that women had come so far," says Kelmon. "Eventually, I created the life I wanted by merging the things I love: finance, wellness, and start-ups."
Kelmon, a Mexican American, has found success in the beauty and skincare business by focusing on a customer base that has been underrepresented. She recently cocreated 
Vamigas, a fragrance-free skincare line specifically for 
Latinx customers. Among other products, Vamigas includes 
the first face oil to use eight ingredients that come from Latin American countries, including rose moqueta and chia seed.
"This is a clean beauty ecosystem for Latinx, as well as non-Latinx, in an industry that has tended to overlook us or talk down to us," says Kelmon, who cofounded Vamigas with former Danville resident Ann Dunning. "I also invest in Black and Latinx women entrepreneurs in a time when there 
is a clear underfunding of these founders." —P.C.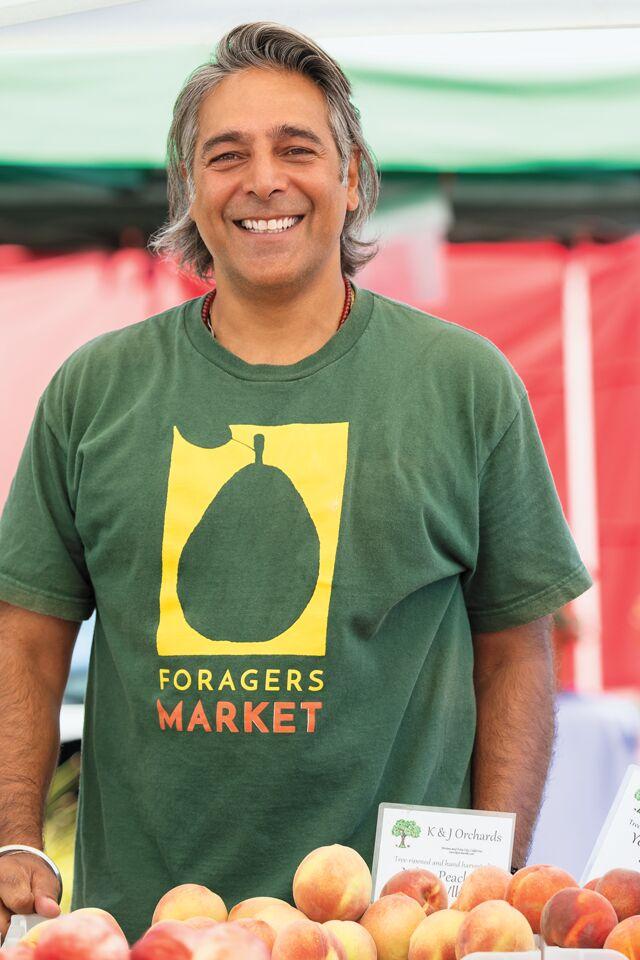 Harvindar Singh
DIRECTOR / SAN RAMON AND LIVERMORE FARMERS MARKETS, SAN RAMON
When his family moved to San Ramon from Fiji when he was a child, Harv Singh said the city was not nearly the diverse place it is today.
"I could count the number of Indian kids in school on one hand," he says with a laugh. "I knew them all."
As the person spearheading the reboot of the San Ramon 
Farmers Market at its current location at City Center 
Bishop Ranch a few years ago, his mission was to reflect 
that vibrancy. Mission accomplished: Walk through the market on any Saturday, and you'll find Chinese vegetables, South Indian dosas, and mesquite charcoal–fired Hawaiian barbecue alongside the requisite sustainably farmed beef, 
locally harvested honey, and pesticide-free berries. San 
Ramon has been so successful, in fact, that Singh was 
enlisted last year to implement the same plan for the 
Livermore Farmers Market.
It's a task to which he's well suited. Singh has been 
intimately involved in "building healthy, resilient, local food economies" for the past 20 years, first as a farmers market director in Washington state, then as a regional 
forager for Whole Foods's Northern California locations, and now overseeing market operations in his hometown. Despite decades in the field and the pandemic-fueled 
obstacles of the last year—which he called the biggest 
challenge of his career—Singh remains as inspired and passionate as the day he started.
"There was something about the collaborative energy 
between the folks who grew and made our food and the members of the local community who supported this 
effort that was humbling, honest, and transparent," he says. "Know your farmer, know your food. It's an intimate relationship. It's authentic. It's real." —Ethan Fletcher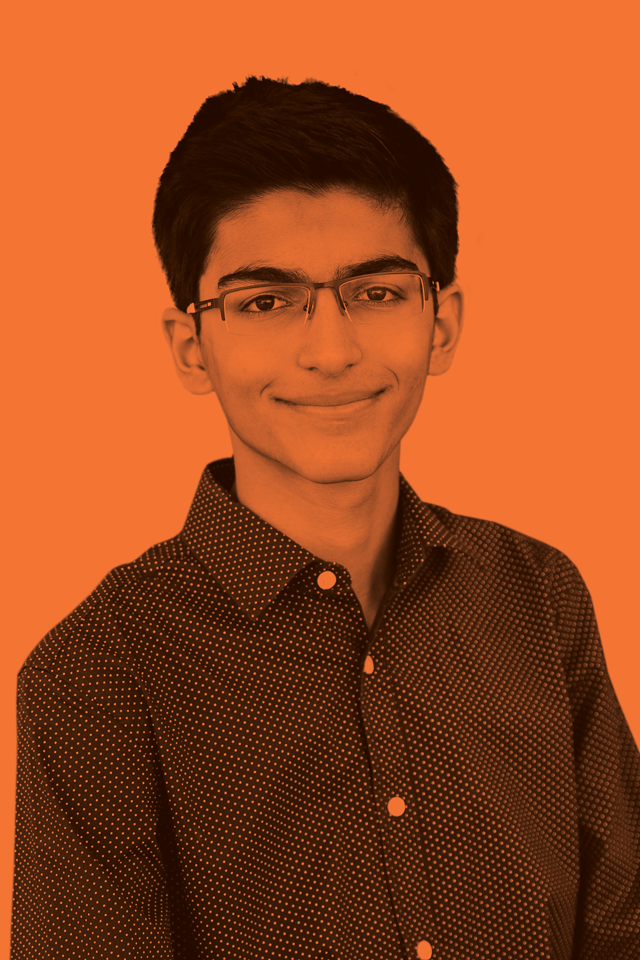 Kaveer Gera
CREATOR / ATHENIAN COMMUNITY, LAFAYETTE
Shortly after Kaveer Gera and his classmates at 
the Athenian School in Danville made the jump to virtual learning during the pandemic—losing out 
on vital moments of peer interaction—the then-
sophomore created a digital communication space to fill the void. The Athenian Community provides an online forum for class-based text channels where students can chat with one 
another and take advantage of other digital tools.
"The platform kept us connected and 
maintained a degree of normalcy in the most abnormal time," says Gera, now 16. "Instead of being completely isolated, the project let us stay cheerful and ensured our mental health."
Athenian Community now has more than 
100 members and has grown into the Student Community Model, a project Gera hopes to 
expand to other schools. —R.O.
Lynn Wallace Naylor
CEO / INNOVATION TRI-VALLEY LEADERSHIP GROUP, DANVILLE
What if you could collect all the transformative thinking in the Tri-Valley in one sweeping master plan? That's the idea behind Innovation Tri-Valley's 2040 Vision Plan, and CEO Lynn Wallace Naylor is making sure no good idea is left behind.
Naylor holds fast to the plan's goals. "Globally recognized 
innovation" is one, the motor behind such concepts as 
autonomous vehicle corridors linking mass transit with job 
centers. Air taxis out of Livermore Airport? Why not?
"Big ideas inspire, and new possibilities attract great thinkers," Naylor says. Behind that innovation, she adds, is a commitment to people—emphasizing equity and inclusion, a safe and sane lifestyle combining suburban living with 
vibrant downtowns and environmental sustainability.
"I create awareness of the Tri-Valley as an innovation hub that offers a terrific quality of life," Naylor says. The 2040 
Vision Plan was developed "to be sure our region continues to deliver on our potential as an epicenter for solutions." —M.J.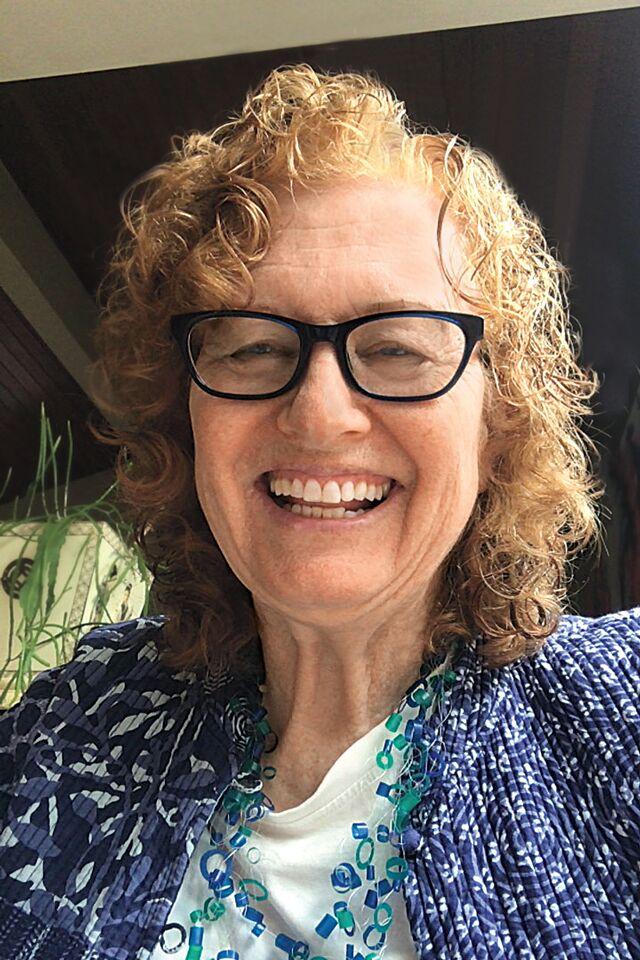 Sue Piper
PRESIDENT / OAKLAND FIRESAFE COUNCIL, OAKLAND
In October 1991, the Oakland hills erupted in flames, 
leaving 25 people dead, destroying more than 3,000 homes, and causing $1.5 billion in damage.
Sue Piper was one of the survivors, but her family lost their home—and ever since, she has focused on fire safety in the East Bay. Her husband, Gordon, created the Firestorm 
Memorial Garden and the Fire Resistant Demonstration 
Garden as tangible reminders of what can happen and how to prevent a recurrence, while she's been busy at the political 
level, notably with the Oakland Firesafe Council, making our communities safer. Her latest project is to foster the 
formation of the East Bay Hills Wildfire Prevention and 
Vegetation Management Joint Powers Agency, which would unite 20 or more cities and Alameda and Contra Costa 
counties in a group dedicated to minimizing fire danger.
"It takes a lot of resources, it takes a lot of planning, and it takes a lot of money," says Piper of making our area safer.
 "This is really critical. We need Bay Area people speaking with one voice." —Clay Kallam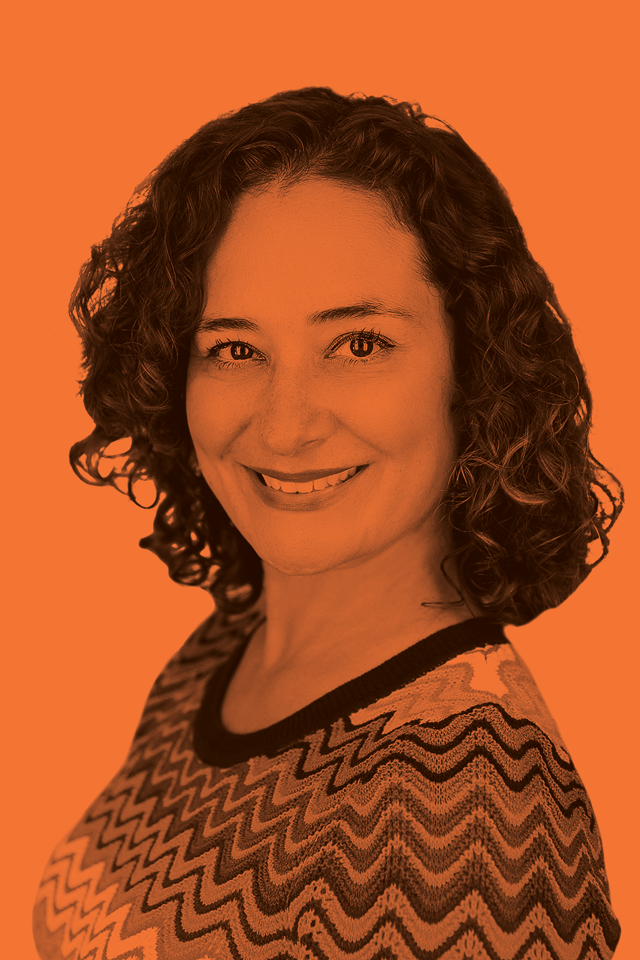 Semira Moslem
FOUNDER / SPARKLES AND JOY, LAFAYETTE
What did Semira 
Moslem—an Iranian American who was born and raised in New York City—miss most when she moved to Lafayette in 2018? The food. In particular, the kind of ethnic eats so readily available in big cities that weren't in the Lamorinda area. This was the genesis of Sparkles and Joy, a weekly subscription meal service that she runs out of Lafayette, spotlighting unique fare from small and minority-owned food businesses.
"Unlike DoorDash and Uber, we curate our menus, and our chefs rotate weekly," Moslem explains. "We also offer up the stories of the people making your food. Our goal is to help expand your food palate, which in turn will expand your mind 
in a non-divisive 
manner." —E.F.