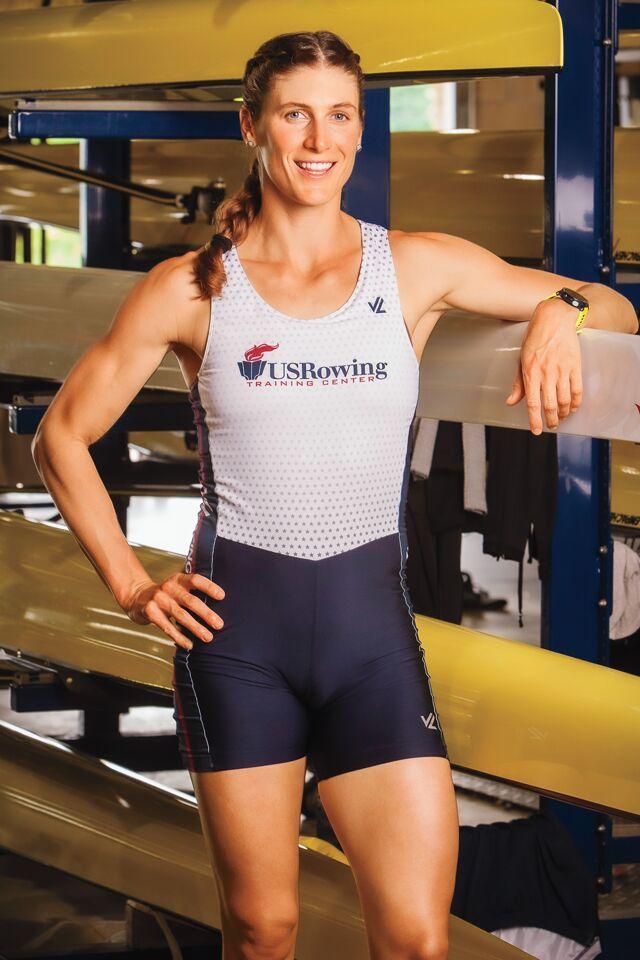 When Kara Kohler walked onto the
University of California, Berkeley campus in the fall of 2009, she had
 never rowed a boat. A year later, she was on the United States' Under 
23 rowing team in Belarus—and in 2012, she took home a bronze medal at the London Olympics.
"It was a whirlwind," says Kohler, who lives in Clayton part of each year and is a graduate of Clayton Valley High School. "It was exhilarating."
Unfortunately, from 2014 to 2016, Kohler fell off the national team radar and didn't go to the Rio Olympics. "I needed to reevaluate my 
relationship with rowing," she says. "I wasn't sure if I would continue."
Kohler's roller-coaster ride, wasn't unexpected. "It isn't unusual," says her Olympic 
coach, Laurel Korholz, "especially when athletes are young and have immediate success like Kara did." Kohler had burst onto the scene primarily 
due to her exceptional fitness, which came from her long swimming career. At six foot two and strong, she got the attention of the Berkeley rowing coaches, who hoped she would be able to translate that fitness into rowing success.
And that's exactly what happened: Kohler wound up leading the Golden Bears to national 
prominence, then scoring an Olympic bronze in quad fours (a boat with four rowers, each using two oars, or sculling) in 2012.
"Everything is new," says Korholz about young athletes who suddenly reach world-class status. "But after they get through that phase, they have to find a way to settle into who they are as an athlete—and it's a difficult transition."
In 2017, Kohler decided to give rowing one more shot, and shifted from quad fours to singles—
meaning it's just her, two oars, and a boat. "The single was always in the back of my mind," says Kohler. "I realized there was more to learn."
Once again, she moved up the rowing ladder
 faster than expected. She snagged a bronze in 
the 2019 World Rowing Championships and was preparing for the 2020 Olympic trials when she 
came down with mono, which would have made it hard for her to qualify. And then COVID, of course, got in the way of the 2020 Olympics.
When 2021 came around, Kohler was healthy 
and ready to go—and she became the first 
American rower to qualify for the Olympics 
by winning the single scull trials.
Now her sights are firmly set 
on Tokyo, and making the finals on July 30. "I'm training to win," she says. "I believe I can be the best."
But a lot can go right or wrong during a race that takes less time than grilling a hamburger. "You have four or five years of work," she
says, "and it comes down to eight minutes." As Kohler's remarkable career shows, though, she knows how to succeed in a hurry.