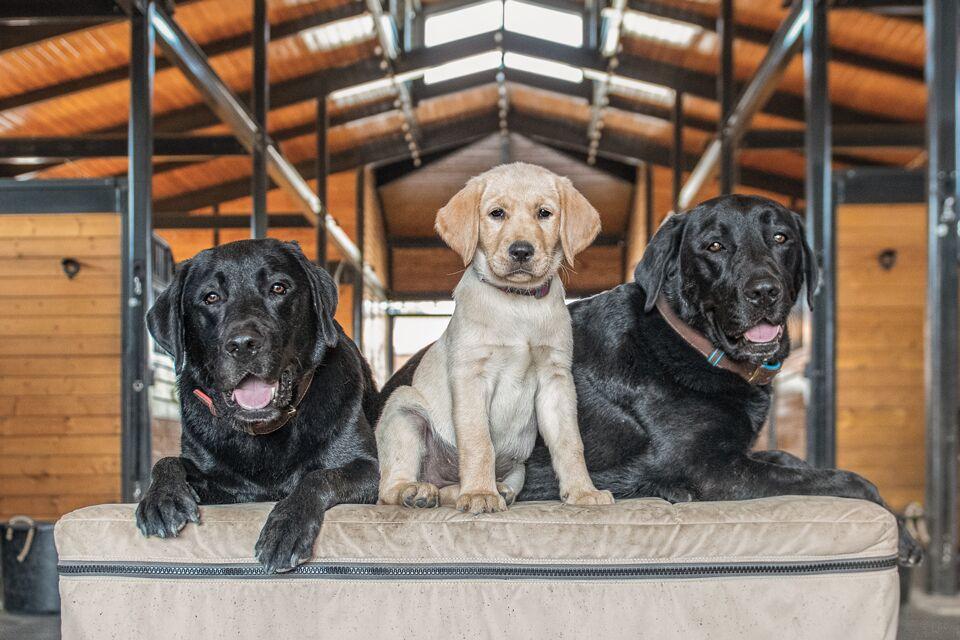 BEST WAY TO FIND FURRY COMPANIONSHIP
Throughout the area, pet 
adoptions are on the rise.
Looking for silver-lining stories in the COVID era has been challenging, but one way that East Bay 
residents have made a positive difference has been rescuing pets from shelters. Pet adoption rates have 
increased throughout the region, as people have been seeking companionship from furry friends.
At the start of the pandemic, shelters such as Antioch Animal Services, began waiving adoption fees as a way to match needy pets with willing owners. Recently, 
the East Bay SPCA has continued the
 trend, antiochca.gov/police/animal-services, eastbayspca.org.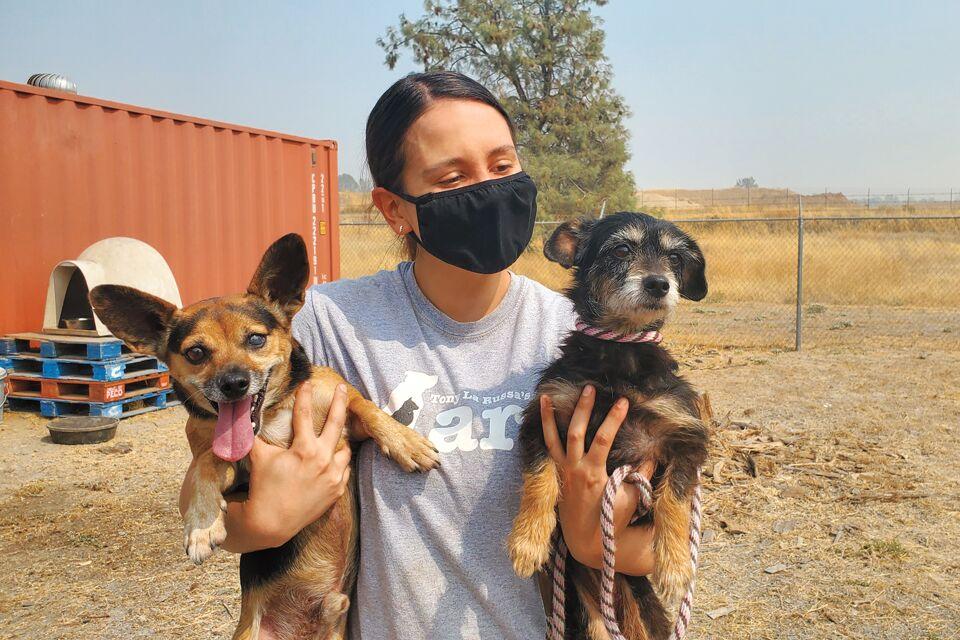 Meanwhile, organizations such as Tony La
 Russa's Animal Rescue Foundation in Walnut
 Creek and Tri-Valley Animal Rescue have
 streamlined the adoption process with virtual animal profiles and in-person visits.
 Nonprofits like Pleasanton-based Maddie's 
Fund have supported programs such as
 East Bay Animal Rescue and Refuge. 
arflife.org, tvar.org, maddiesfund.org, ebarr.org.
Cats and dogs aren't the only animals to benefit from philanthropy. Livermore's East Bay Rabbit Rescue finds homes for gentle bunnies. The website describes each rabbit's 
history of human handling, and spay and 
neuter status. eastbayrabbit.org.
Even as shelters across the country began to see animals returned as lockdowns ended, representatives from the East Bay SPCA said that hasn't been the case here, thanks to the program's advanced matchmaking process.
READERS' PICKS
ANIMAL HOSPITAL
Bishop Ranch Veterinary Center and Urgent Care, San Ramon, webvets.com.
—
Runner-up | Sage Veterinary Centers, Concord and Dublin, sagecenters.com.
DOG PARK
Canine Corral, Danville, 
danville.ca.gov.
—
Runner-up | Walnut Creek Dog Park, Walnut Creek, walnut-creek.org.
DOG-TRAINING CLASSES
Tailored Dog Training, Concord, tailoreddogtraining.com.
—
Runner-up | BratPak Dog Kamp, 
Livermore, bratpakdogkamp.com.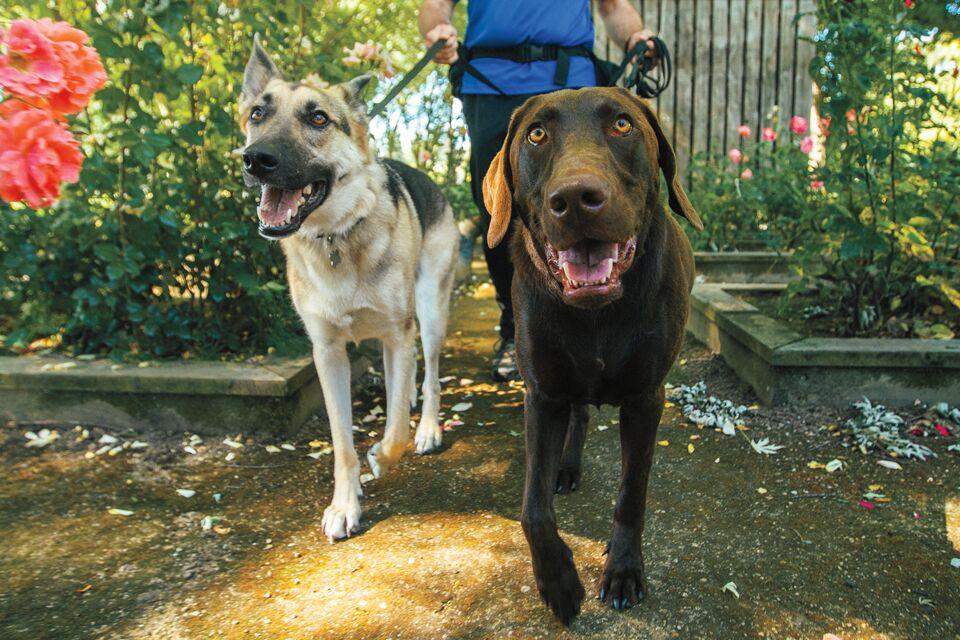 DOG WALKER
Dog Tired Adventures, multiple locations, dogtiredadventuresca.com.
—
Runner-up | Club K9, San Ramon, clubk9.com.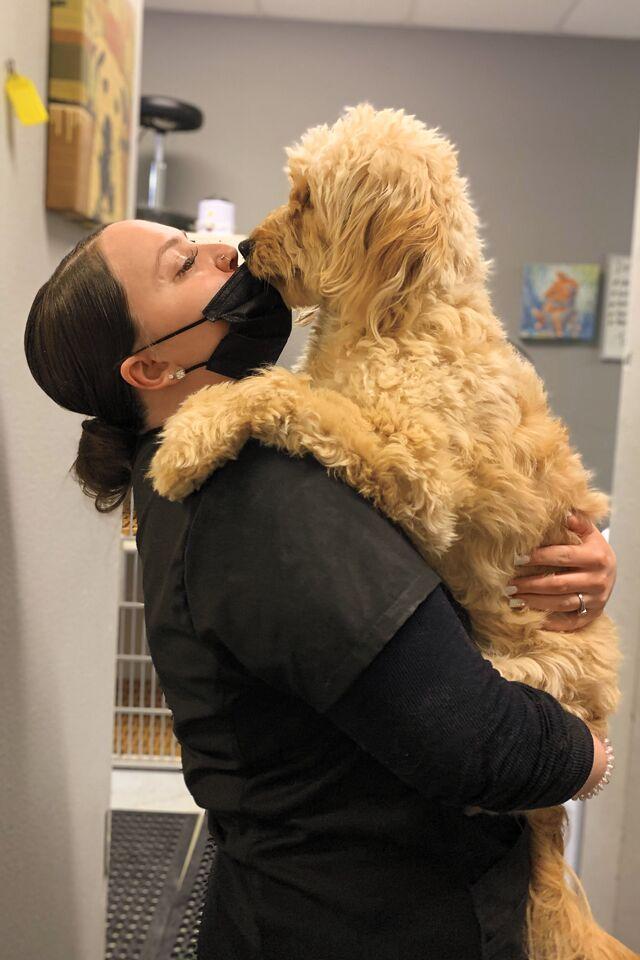 GROOMER
All Fur Love Grooming Salon, 
Danville, allfurlovegrooming.com.
All Fur Love Grooming Salon is so well run, friendly, and professional. They give the best care to my Lola when she goes. Brittany is awesome! –B.M., San Ramon
—
Runner-up | ShamPooches, San Ramon, shampooches.us.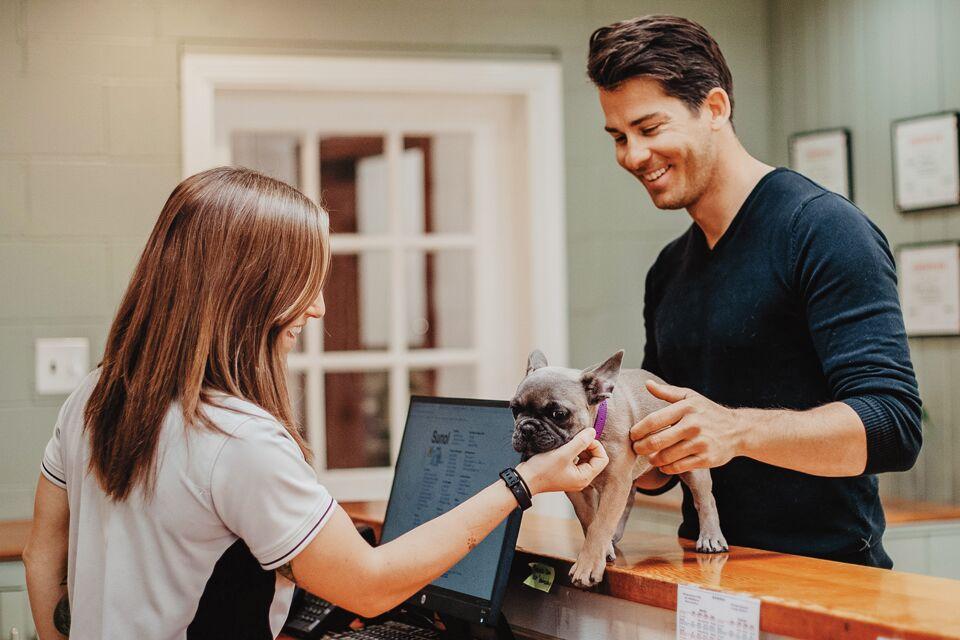 PET BOARDING
Club K9, San Ramon, 
clubk9.com.
—
Runner-up | Camp Bow Wow, multiple locations, campbowwow.com.
PET STORE
K-9 Kitchen, Lafayette, 
k9kitchenllc.com.
—
Runner-up | Molly's Pup-Purr-ee, 
Danville, mollyspup.com.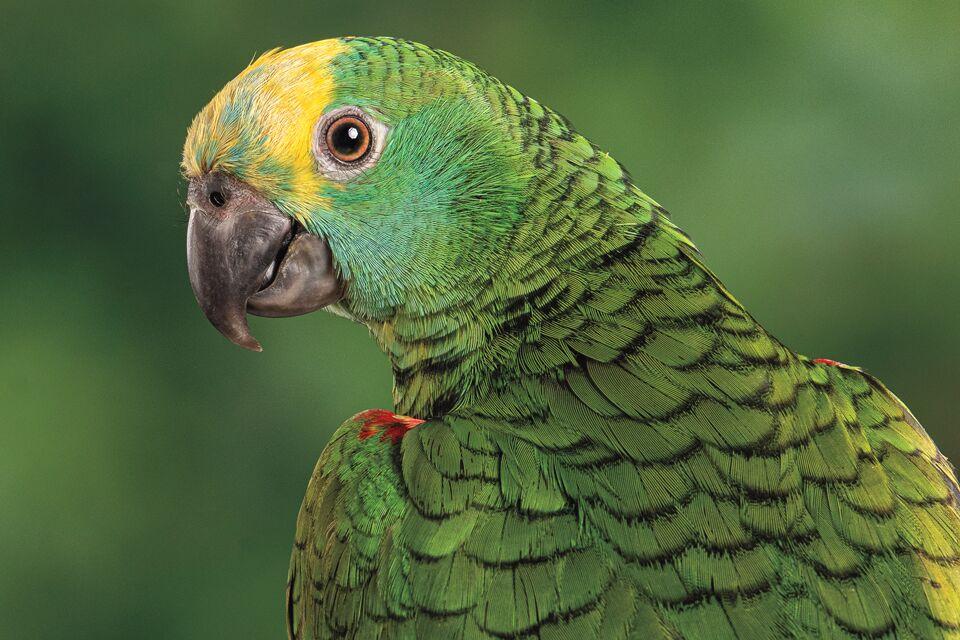 PET PHOTOGRAPHER
Share the Joy Photography, 
Lafayette, sharethejoy
photography.com.
Barbara Brady-Smith of Share the Joy Photography has the ability to really capture the personality of the animals. She will also photograph any kind of pet, and donates some of her time photographing dogs and cats to help them get adopted. –Christine Wolter, Mill Valley
EDITORS' PICKS
BEST OFF-LEASH DOG HIKE
Point Pinole Regional Shoreline, Richmond
Of the many wonderful parks in the East Bay Regional Park District, Point Pinole Regional Shoreline stands out as a premier destination for dog owners. This massive 2,400-acre park on the shores of the San Pablo Bay features an abundance of trails that zigzag along 
gorgeous coastlines, through tranquil eucalyptus forests, and over rolling fields. There are paved paths for bicyclists, climbing structures for youngsters, and water sources for thirsty pups. Best of all, the park allows dogs to run off-leash, as long as they are monitored by their people at all times. There is no better feeling than watching a pup carve crazy eights into a sandy beach, then cool off with a quick dip in San Pablo Bay. ebparks.org.
BEST INDULGENCES FOR FOUR-LEGGED FRIENDS
Smallcakes Cupcakery and Creamery, Danville
Want to give your best friend a special treat and support a local business while doing so? Try purchasing a pupcake from Danville's
 Smallcakes Cupcakery and Creamery. These tiny, dog-friendly cupcakes are made from carrot cake, pumpkin, soybean oil, peanut butter, and buttercream. Each pupcake is baked fresh daily and topped with a dog 
biscuit. smallcakescupcakery.com.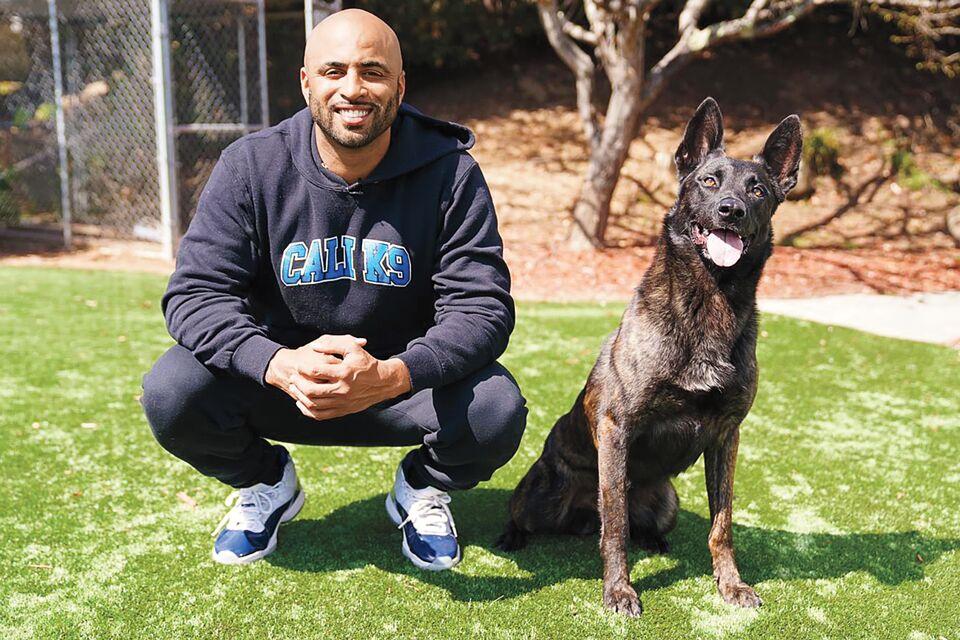 BEST STREAMING PET SHOW
Canine Intervention, Oakland
Animal lovers don't need to own a pet to enjoy Canine Intervention, although the ideal way to watch this new Netflix series is to snuggle on the couch with a furry friend while binging all six episodes. The reality show features Jas Leverette, an Oakland resident who believes that dog training is just as life changing for the owners as for the pets. The result is a series of heartwarming interactions between Leverette and various families from all over California, always with a paws-itive outcome. netflix.com.
BEST RESOURCE FOR BACKYARD CHICKENS
Alameda Chickens, Alameda
Of the many home projects East Bay residents have taken on during the stay-at-home times, one of the most productive is raising chickens in the backyard—who doesn't love a never-ending supply of fresh eggs for breakfast every morning? Of course, backyard chickens aren't for everyone: Many 
cities, towns, and homeowners associations have ordinances against keeping livestock in the yard. But some areas, such as Alameda, allow up to six domestic fowl on the premises.
 For those lucky locals, Alameda Chickens is a treasure trove of information about how to build a chicken coop, shop for supplies, and connect with other fowl-minded folks. 
alamedachickens.org.