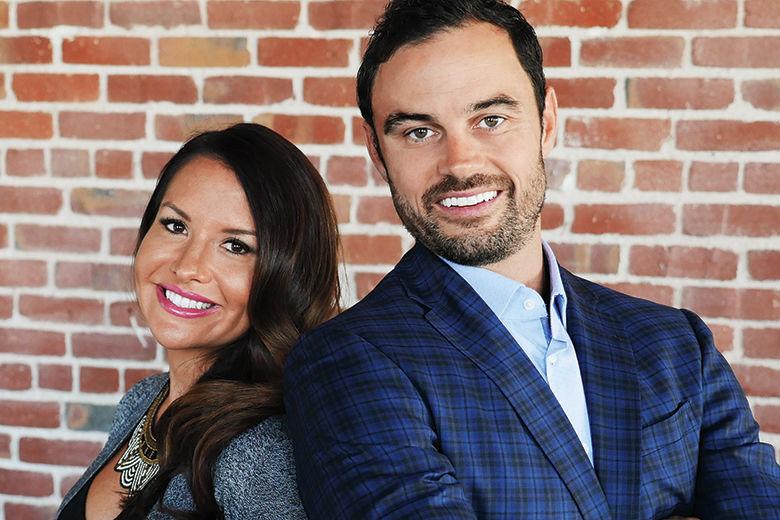 35 & 38 Michelle Mihevc and Rich Stump
Principals/Cofounders, Fathom
Live: San Ramon, Alamo
Work: Oakland
From creating custom prosthetics to shoes fit for the Olympics, Oakland's Fathom proves that there is no limit to what 3-D printing can do. Cofounders Michelle Mihevc and Rich Stump's fast-growing company has changed the way products are designed and manufactured by blending technology and materials in ways that weren't previously possible.
After learning of a chance to collaborate with an Israel-based 3-D printer manufacturer in 2008, friends Mihevc and Stump jumped at the opportunity to get involved in this quickly evolving area of tech. Stump already had some experience with 3-D printing, having cofounded CaliBowl—a company that makes 3-D-printed, nonspill bowls—and Mihevc got hooked after doing some research. "I could see how 3-D [printing] could have a revolutionary effect, and I wanted to be a part of it," says Mihevc.
Fathom has received recognition from San Francisco Business Times, Seattle Business Magazine, Fortune, and more. Much of their success, Stump feels, is due to Fathom's solution-focused mind-set. "The idea is that the solution exists, and we just need to find it," says Stump. "Or we make it happen if it hasn't been done before." —M.M.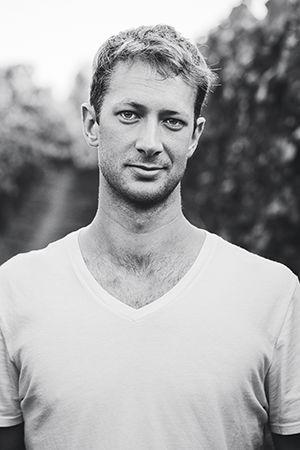 29 Chris Strieter
Founder/Owner, Duchess Oakland and Senses Wines
Lives: San Francisco
Works: Oakland, Occidental
What kind of career does a bachelor's in math economics and a master's in finance lead to? If you're Chris Strieter, it means you're the founder and owner of Duchess Oakland, a charming restaurant that has been described as an oasis of comfort food; and Senses Wine, a luxury wine brand that he  founded with his two best childhood friends. His economics background has helped with overall business development, but as the self-appointed "Chief Happiness Officer," Strieter's biggest asset might be his ability to befriend and inspire his coworkers. —A.D.
---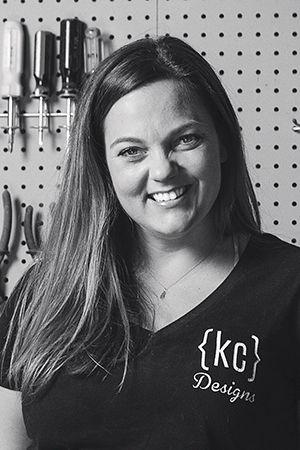 37 Kristin Clarke
Owner/Operator/Carpenter, Kristin Clarke Designs
Lives: Walnut Creek
Works: Walnut Creek
The hum of power tools and smell of sawdust are not what most people look forward to when they go to work. But carpenter Kristin Clarke is not most people. Her Walnut Creek business, Kristin Clarke Designs, consists of custom-built furniture and decor, such as rustic framed mirrors or floating shelves, made entirely from reclaimed or recycled wood. Her biggest challenge is sourcing wood to create timeless pieces, but no matter how difficult the task, the joy on her clients' faces when she delivers the pieces makes it all worth it. —A.D.
---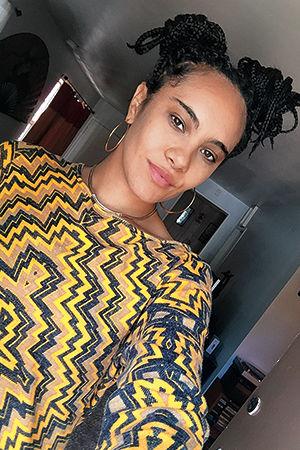 33 Mercedes Gibson
Small Business Manager, Hack the Hood
Lives: Oakland
Works: Oakland
When asked about what inspired her career choice, Mercedes Gibson has a playful response: "Career choice implies that there can just be one!" Gibson certainly isn't limiting herself to just one career; she works as a small business manager at Hack the Hood, hosts a show called Late Night Open Mic, and has her own start-up: 40% Coaching.
All three jobs have one big thing in common: "I do work that invigorates communities," says Gibson. "And being an Oakland native, I love my city." No matter which job she's working, Gibson constantly finds new ways to help the Oakland community flourish, from bringing diverse people together at her open-mic show to working with small businesses to become more digitally relevant through Hack the Hood—which helps people of color find opportunities to fulfill their potential as entrepreneurs, innovators, and leaders of society.
Her start-up, 40% Coaching, supports women leaders. "Women who seem really strong and capable typically have to work hard to not only get there, but stay there," says Gibson. "40% Coaching is all about bolstering the good." —M.M.
---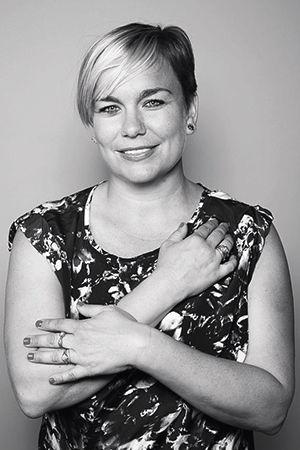 38 Lauren Wolf
Owner/Designer, Esqueleto and Lauren Wolf Jewelry
Lives: Oakland
Works: Oakland
One thing you can be sure of when purchasing a piece from Lauren Wolf is that it will be one of a kind. Wolf's passion for jewelry started after a visit to San Miguel de Allende, Mexico, and the Latin influence is apparent in all of her work. Her boutique, Esqueleto (which translates to "skeleton"), boasts a unique collection of fine jewelry and art, and her eponymous line—Lauren Wolf Jewelry—is known for exceptional engagement rings made with rare, ethically mined diamonds. —A.D.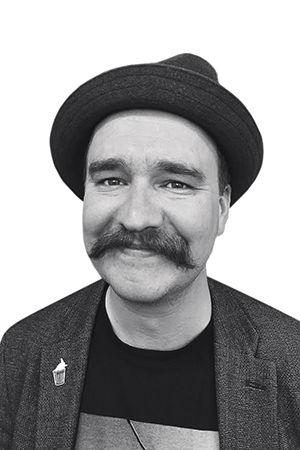 32 David DeBolt
Oakland Reporter, East Bay Times
Lives: Oakland
Works: Oakland
What's it like covering the Oakland beat for the East Bay Times? For reporter David DeBolt, it means "capturing a moment and bringing it to life on newsprint—with only hours to do it. Then, do it again tomorrow." Besides reporting on the city, Oakland police and fire, and other newsworthy issues, DeBolt says, "Packing someone's life or story into 15 to 18 [newspaper column] inches is a challenge I'll always struggle with, but take pride in doing." 
From a young age, DeBolt saw the power journalists have to expose the truth and help to enact change. Such was DeBolt's responsibility when he covered the Oakland Ghost Ship fire that killed 36 people in 2016, and the lax city inspections and oversight that could have prevented it. For the coverage, DeBolt and several other East Bay Times journalists recently received the prestigious Pulitzer Prize for Breaking News Reporting. —A.D.
---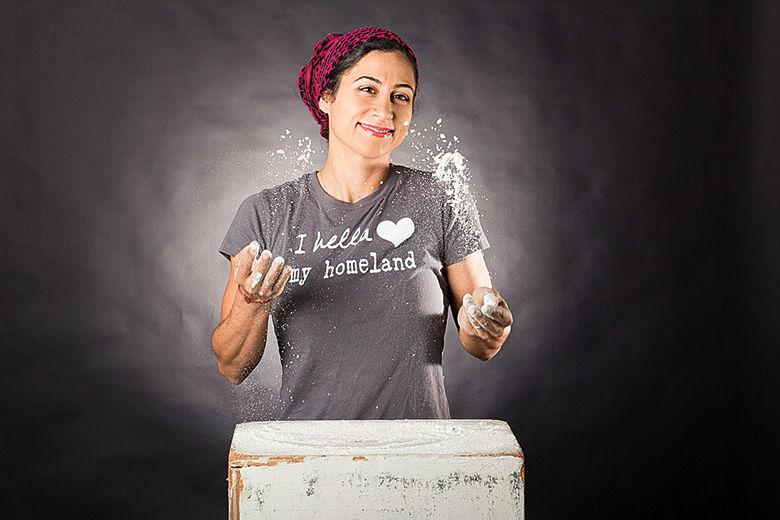 34 Reem Assil
Founder/Owner, Reem's California
Lives: Oakland
Works: Oakland
"Traditional Arab street food made with California love" is the tagline for Reem's California, a flatbread bakery in Oakland. But it's not just a catchy saying. Founder and owner Reem Assil really means it. "I want to feed the movement in more ways than one," says Assil. "Building an institution that nurtures people's bellies and souls, connects them, and helps strengthen communities seemed like a no-brainer to me. I became a baker because it merged my passion for food, social justice, and community."
As a female chef of color in an industry dominated by white men, Assil knows she is going against the grain. But she's already gained recognition for her efforts: San Francisco Chronicle named her a Rising Star Chef in 2017, and Centro Community Partners named Assil a 2016 Small Business Owner of the Year. —M.M.
---
33 Chinaka A. Hodge
Writer/Educator/Public Speaker 
Live: Oakland
Work: Oakland, Los Angeles
Fresh off her Oakland Soul win at the Oakland Indie Awards, Chinaka A. Hodge is riding a wave of popularity most artists only dream about. Perhaps that's because she's an artist who defies labels—a poet who studied at the University of Southern California's School of Cinematic Arts, an inner-city school teacher who doubles as a screenwriter, a community activist, a playwright, a performance artist, and much more. She advises the drama program at a West Oakland high school and teaches theater to third-graders in San Francisco's Western Addition. Hodge also holds a senior fellowship at Yerba Buena Center for the Arts and sits on the advisory board of Marin's Headlands Center for the Arts. Last year, she published her third book, a collection of poems titled Dated Emcees. In short, she does as much as she can "on stage and page." Hodge is an Oaklander, through and through, but admits she often has to leave town to pursue her career. "I can do poetry here. And teach. But I want to be a TV writer and showrunner, so sometimes I've got to be in Los Angeles." Lately, Hodge is working as a writer, with the producers of Parenthood and Hamilton, on an upcoming NBC Universal series called Rise. 
Back home, she's been "mentored by a bevy of unlikely superstars: [Writers] Dave Eggers, Michael Chabon, and Opal Palmer Adisa all supported me in my endeavors as a youth poet." Her career highlights include interviewing Gloria Steinem and working with Hamilton star Daveed Diggs on Mirrors in Every Corner, a play she wrote. Hodge and Diggs later worked together in a rap group. "My friend Daveed Diggs shouted out a thank you to me in his Tony Award acceptance speech," says Hodge. "I'd like to return the favor at [the] Emmys one of these days." —S.H.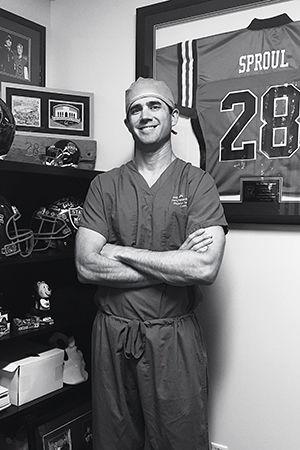 36 Robert Sproul
Orthopedic Surgeon, Kaiser Permanente
Lives: Walnut Creek
Works: Walnut Creek
While still a student at Campolindo High, Robert Sproul found his calling. Inspired by his school's volunteer football team physician and orthopedic surgeon, Mac Reynolds, Sproul says that his mentor had "such a profound impact on my life that after my senior football season, I decided I wanted to be a doctor like him." Reynolds unexpectedly died of a heart attack in 2006, but Sproul followed his mentor's professional path. Not only is Sproul a well-respected orthopedic surgeon—specializing in knee and hip replacements—but he also volunteers his time attending football games and monitoring injuries as the Campolindo team physician. 
Beyond that, Sproul tutors Campolindo football players in science and has medical students shadow his surgeries—continuing to inspire the next generation. And while it may seem like he has little to no downtime, Sproul asserts that "nothing great was ever achieved without sacrifice." —A.D.
---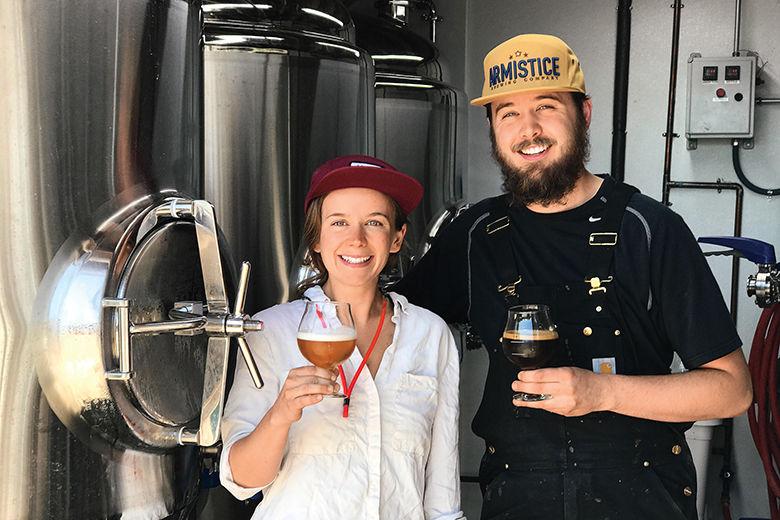 31 & 26 Alex and Gregory Zobel
Owners/Brewers/Founders, Armistice Brewing Company
Live: El Sobrante, Richmond
Work: Richmond
Alex and Gregory Zobel are firm believers in the power of bringing people together over a pint of beer. As the founders, owners, and brewers of Armistice Brewing Company in Richmond, the two have had to put in a lot of work to make their brewing dream a reality. The Zobel siblings had a strained relationship growing up, but they put their differences aside when their mother got sick. They eventually started brewing beer in their family barn to take their mind off the emotional stress, and their newfound passion for beer took off from there, as they went on to win more than 20 home-brewing awards. But they still do everything themselves, from sourcing the ingredients, to creating the recipes, to brewing and marketing the beer.
Inspired by the community atmosphere of their taproom and the acclaim their home brews have received, the Zobels have high hopes for their brewery. They do not plan on large-scale distribution of their product, as they want to focus on creating a sustainable way to bring Richmond the freshest and tastiest beer possible. With a creative and meticulous approach to the brewing process, Armistice is sure to stand out among the growing microbrew market. —C.B.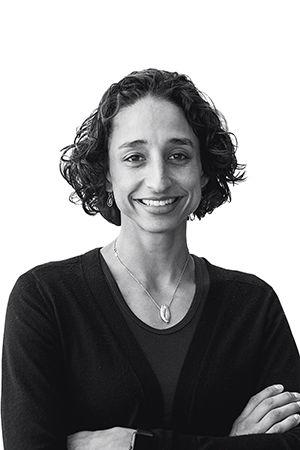 34 Grace D. O'Connell
Assistant Professor of Mechanical Engineering, UC Berkeley
Lives: Berkeley
Works: Berkeley
As a UC Berkeley assistant professor who teaches students about how the body works from an engineering perspective, Grace D. O'Connell is an expert on the great machine that is the human body. Aside from teaching, O'Connell also does research on how soft tissue in the spine and cartilage in the knee change over time, and specifically, on what role water and hydration play in causing those changes. O'Connell has already received an impressive number of fellowships, grants, and accolades, including UC Berkeley's Rose Hills Innovator award and the Hellman Family Faculty award. With an extraordinary work ethic that is as dependent on structure as the bones she studies, she hopes to eventually be promoted to full professor at the university while continuing her important research. —C.B.
---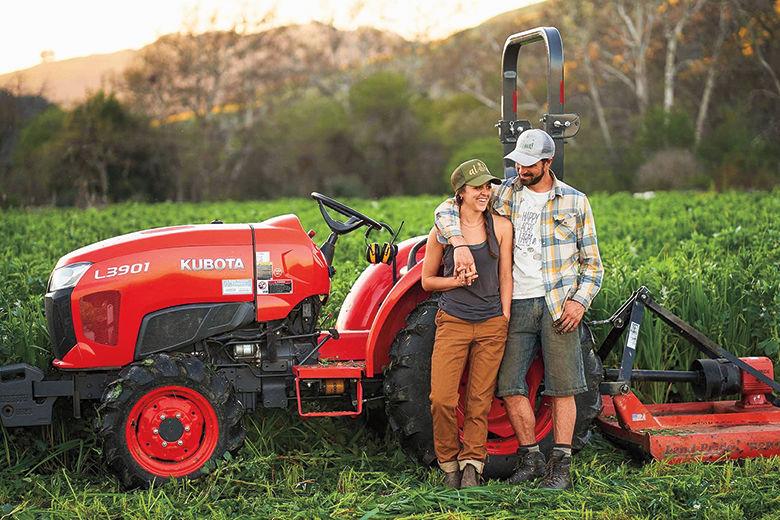 30 & 32 Helena and Matthew Sylvester
Cofounders/Farmers, Happy Acre Farm
Live: Sunol
Work: Sunol
On Wednesdays during the fall, spring, and summer, members of Happy Acre Farm's Community Supported Agriculture (CSA) program can pick up boxes of fresh, seasonal produce at sites around the East Bay. "We love seeing how excited members get when they pick up our CSA box and start thinking of all the meals they can create from it," says Helena Sylvester. Those are some of the moments that make everything worth it for Helena and her husband, Matthew. As farmers and owners of Happy Acre Farm—a California Certified Organic Farmers farm tucked away in Sunol—the couple manage every aspect of the business, from planting to accounting to social media. 
The Sylvesters started their farm out of a desire to have a closer connection to their food, and it has since transformed into a lifestyle full of challenges—but also deeply satisfying experiences. "We work 50- to 100-hour weeks during busy season [in summer and fall]," says Matthew. "Our rewards are working outside, being around nature, sunsets and sunrises, and seeing the happy faces of our regular customers." —M.M.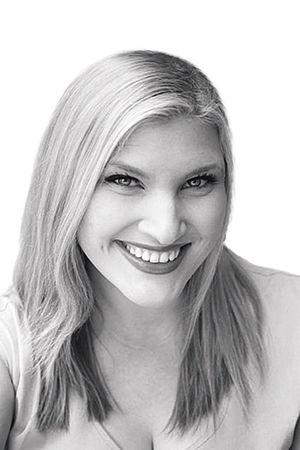 27 Amanda Leigh
Director of Performing Arts Studio, Lareen Fender's The Ballet School Performing Arts
Lives: Concord
Works: Walnut Creek
With a mom who taught acting classes and a dad who directed theater productions, it's no wonder Amanda Leigh's life is filled with creativity. As a little girl, Leigh wanted to be a parade coordinator at Disneyland—and has the idea-filled binder to prove it. Now, she teaches dance and theater classes as the director of Performing Arts Studio, the resulting collaboration of Lareen Fender's The Ballet School Performing Arts and the Fantasy Forum Actors Ensemble. —A.D.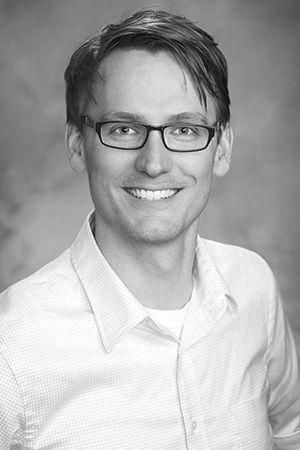 34 Mark Zelinka
Research Scientist, Lawrence Livermore National Laboratory
Lives: Livermore
Works: Livermore
As an award-winning research scientist at Lawrence Livermore National Laboratory focusing on the causes and reactions of climate change, Mark Zelinka tackles one of the largest and most misunderstood issues in the world right now. Zelinka hopes to achieve a major breakthrough in the understanding of Earth's climate by the time he's 40—or at least mentor someone who does. Aside from his colleagues, mentors, and family, Zelinka attributes much of his success to the mentality he brings to his research, saying the secrets to his success are "patience, persistence, and humility about how much I don't know." —C.B.
---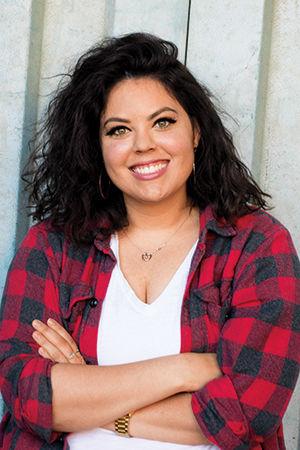 32 Olivia Colt
Founder/CEO, Salt and Honey Catering
Lives: San Leandro
Works: Berkeley
Olivia Colt, the founder and CEO of Salt and Honey Catering, is a study in determination and inspiration. After being diagnosed with a rare blood disease and suffering three strokes by age 27, she turned her misfortune into a drive to create wonderful meals and eventually a business. Her cooking career began in the kitchen with her great-grandmother and grandmother, who taught her how to prepare Dominican dishes. Today, with a flair for culinary creativity, Colt and her team of almost 30 have a wide repertoire of dishes and are known for assembling beautiful assortments of fresh, seasonal food for any occasion. 
So what's the key to making all of this work? "Not taking it all too seriously," says Colt. "I get to celebrate the fun stuff in life, so I know it's not the end of world if my soufflés don't rise." Colt aspires to use her positive attitude to one day write her own cookbook and become a TV personality. —C.B.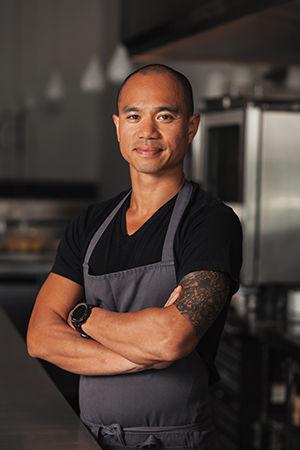 38 James Syhabout
Chef/Restaurateur, Commis, Hawker Fare, Old Kan Beer and Co.
Lives: Oakland
Works: Oakland, San Francisco
James Syhabout celebrates being a chef, but don't call him a celebrity chef. With restaurants that focus as naturally on habanero wings and craft beer (Old Kan Beer and Co.) as they do on squab and Pinot Noir (Commis), or curry noodles and tiki drinks (Hawker Fare), this entrepreneur just wants to have fun. 
Syhabout arrived in Oakland as a Laotian refugee when he was two. He was in the kitchen before he even hit puberty, spending time after school helping his mom prepare Thai food at the family's restaurant in Concord. These humble beginnings led to apprenticeships under the world's best chefs, including the iconoclastic Heston Blumenthal at The Fat Duck in England and molecular gastronomist Ferran Adrià at El Bulli in Spain. But 2017 may be Syhabout's busiest year yet. In March, he partnered with brewer Adam Lamoreaux to open Old Kan Beer and Co., a casual eatery and brewery in West Oakland. In May, he was on Anthony Bourdain: Parts Unknown in Laos. And not long after Labor Day, he will debut C.D.P., where small plates and snacks meet champagne and brandy at an elegant 10-seat bar and 14-seat lounge. The new spot will be an extension of Commis—Syhabout's unassuming and uncompromising prix fixe restaurant on Piedmont Avenue that earned two Michelin stars—no other East Bay restaurant has even one star—for the second year in a row. 
The names Commis (which means "junior chef") and C.D.P. (an acronym for "chef de partie") are allusions to the unsung heroes of a kitchen brigade, and reflect Syhabout's fierce modesty. Old Kan, whose name is a play on Oakland, serves precise pub food and drinks, and reflects a classy but unpretentious city. If the Syhabout brand seems hard to nail down, it's because it is: The man is quick to jump on novel ideas. "What drives me is having fun," he says. And the fun never stops. Be on the lookout for Syhabout's first cookbook, Hawker Fare—named after his casual Thai Isaan eatery in San Francisco—early next year. —N.B.
---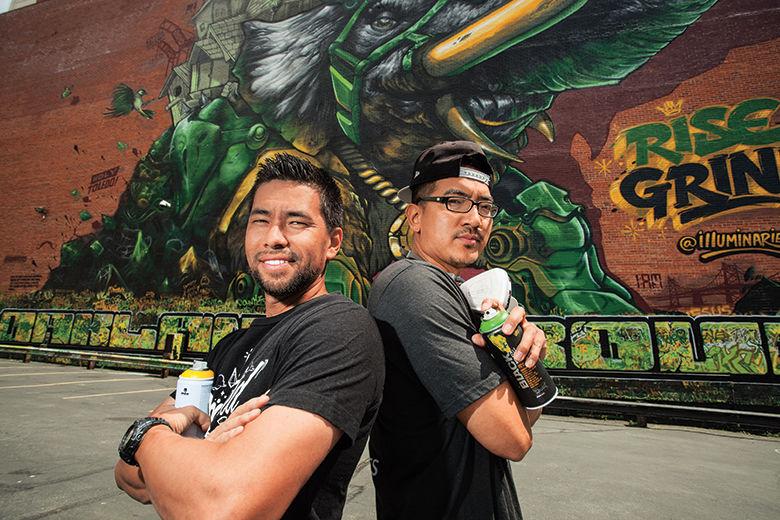 38 & 38 Steve Ha and Tim Hon
Professional Street Artists, Illuminaries
Live: Newark, Martinez
Work: Oakland
Street art has certainly come a long way from punks with spray paint running away from law enforcement, and Steve Ha and Tim Hon have fully embraced the cultural transition. As the professional street artists who make up the Illuminaries, Ha and Hon have used their incredible talents to bless the Bay Area's street corners with awe-inspiring murals that capture the energy of their community. Commissioned by organizations from the Oakland A's to Under Armour, the tag team works on more concrete canvases than ever. One of their latest projects is a massive mural in downtown Oakland for the A's. Painted on a 100-foot by 100-foot wall at 19th and Webster Streets, the towering green and gold elephant is the largest mural in the city of Oakland. Some of their work—including a mural of Golden State Warriors star Steph Curry channeling his inner Bay Area hip-hop legend, Mac Dre—has received significant media attention and turned them into local celebrities. More importantly to Hon, however, this project has had an incredible transformative effect on the neighborhood by both beautifying a neglected street corner and bringing more business to an economically struggling area. "The community changes that we see and predict from our art are a huge driver for us to continue on," says Hon. 
When they're not working on their murals, Ha and Hon use their artistic skills for steadier careers. Ha is the owner and creative director of FlavorInnovator design studio, while Hon is the cofounder of computer software company ArborPlus. Balancing it all is their biggest challenge, but that's not holding back their vision. Within the next year, the Illuminaries plan on teaching art workshops, painting murals outside of California, and showing other artists how to create murals that engage the community. —C.B.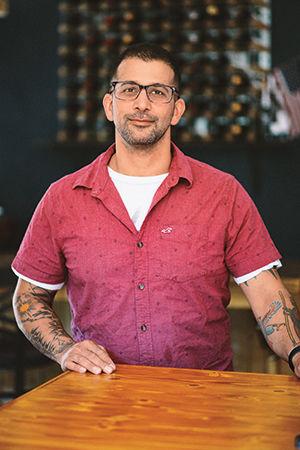 39 Arash Pakzad
Owner/Operator, Barrel Aged Cocktail Bar and Lounge, Cuff and Collar Home Kitchen, Barrelista Coffee House
Lives: Martinez
Works: Martinez
It's hard to believe that Arash Pakzad came to Martinez just five years ago, considering he already owns three successful ventures in the waterfront town: Barrel Aged Cocktail Bar and Lounge, Cuff and Collar Home Kitchen, and Barrelista Coffee House. But then again, maybe it isn't so surprising, as the young entrepreneur constantly brings new, progressive ideas to his businesses—like Barrelista's to-go Mason jars, which earn you a 50-cent discount if you bring one back on your next visit.
Aside from having an innovative mind-set, Pakzad is also environmentally conscious. The city of Martinez recently recognized Barrelista for its green awareness and for being a leader in nonwaste and organics, and the Central Contra Costa Sanitary District praised the shop's pollution-prevention and waste-elimination efforts. 
Pakzad is equally conscious when sourcing ingredients for foods and beverages. "I used to lie on the lawn and sing songs about nature," he says. "Now, I work in a restaurant that only serves the best food that we can source from nature." —M.M.
---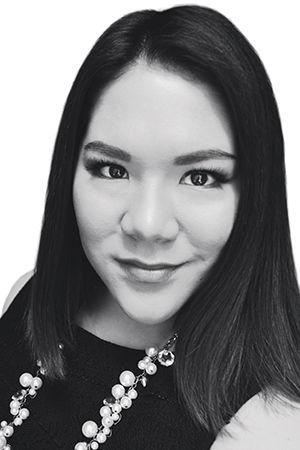 25 Danielle M. Wong
Author, Swearing Off Stars
Lives: Moraga
Works: Moraga
With the desire to tell untold stories that portray diverse characters, Danielle Wong always aspired to be a writer. Her first nonfiction work was published in high school, and Wong's debut fiction novel, Swearing Off Stars—which was influenced by her father's sudden death—hits bookstores in October. Her ultimate goal is to write a best-selling series and perhaps even have her work adapted into a screenplay. But until then, Wong strives to shine a light on less-discussed topics and inspire others to think about the world a little differently. —A.D.
---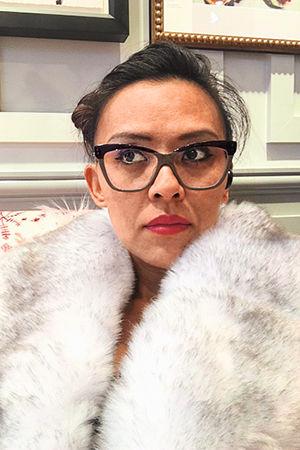 38 Tet Salva
Founder, MomWarrior
Lives: Lafayette
Works: Emeryville, Lafayette
After attending countless women's conferences and events, Tet Salva found there was always something missing—moms. With four children of her own, Salva realized that mothers like her are an underserved demographic. In fact, there are 85 million mothers in the United States (and two billion globally), yet, "There is little to no forum for us to share our stories, challenges, and experiences," says Salva.
Previously the director at a digital ad agency, Salva turned her social entrepreneurial skills to the task and created MomWarrior: a platform where mothers could come together for connection, inspiration, and purpose. She hopes MomWarrior—as well as bentogirl, an inspiration lab she is developing that will provide a space for young girls to explore programs for career fields that have a large gender gap—will disrupt the current narrative of both motherhood and girlhood, and create spaces to nurture a community of like-minded women. "A conversation needs to happen around moms (and dads, too) because we are raising the next generation of children who will soon become our influencers," says Salva. "They will have the opportunity to effect social change." —M.M.
---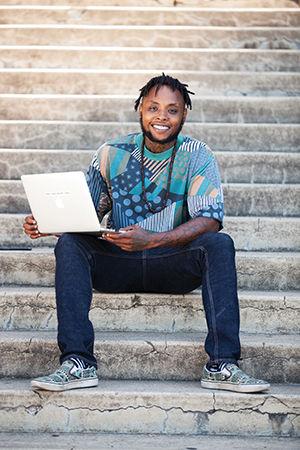 36 Kortney Ziegler
Director of Research and Design, AerialSpaces
Lives: Oakland
Works: Oakland
With a film degree from the University of California, Santa Cruz, and a Ph.D. in African American studies from Northwestern University, Kortney Ziegler never thought his career path would land him in high tech. But after running a documentary film company, Black Star Media (now called ZamLabs), and dabbling in the retail realm with Halmoni, which was an Oakland brick-and-mortar shop that sold vintage items for men and women, Ziegler founded AerialSpaces—a virtual event platform where he is the director of research and design. 
What, you may ask, is a virtual event? 
"Yeah, some people have a hard time conceptualizing what we do," says Ziegler, laughing. "Imagine a seminar that happens online, not in a conference room. It's like a webinar, but it's more interactive. It's educational. And it's not boring!" Using a packed toolbox of digital tricks from screen titles to video backgrounds, screen sharing to memes, virtual events aim to instruct and entertain. "At its core, it's a live broadcast tool. It's also a chat room. It happens live, and it can be archived," explains Ziegler, who loves to talk about how "tools of engagement" inspire audiences to respond to new ideas and concepts. 
Last year, GitHub purchased a license for a code repository platform from AerialSpaces, and the two organizations went on to partner with the White House to deliver digital education to 20,000 students from underserved communities. Ziegler's virtual event company has also worked with Microsoft to create online education tools for students. 
This may sound challenging, but Ziegler is no stranger to overcoming obstacles. He was assigned female at birth, and in his twenties pursued medical transition to become male. "Discrimination is a real issue," he admits, for a black, transgender male. To assist others in the transgender community, in 2013, Ziegler founded Trans*H4CK, a nonprofit that creates technology for the transgender community. —S.H.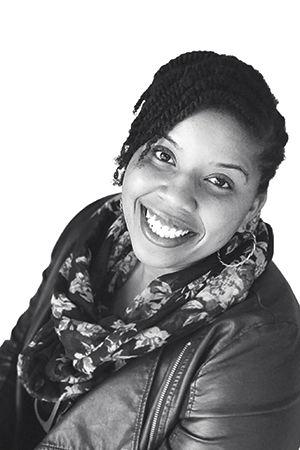 30 Chelsea K. Seabron
Program Manager, Google.org
Lives: Oakland
Works: San Francisco, Sunnyvale
Chelsea Seabron knew it would be a challenge when she accepted a program manager position at Google. She'd have to move across the country from her home in Washington, D.C., to California, where she had no family. On top of that, she had no experience working in tech or on a global scale, making it even more difficult to leave behind everything she knew. But Seabron didn't back away and now works for Google, developing and implementing programs and partnerships that enable Googlers to volunteer and give around the world—exactly the kind of service she's always wanted to provide. "From as far back as I can remember, I was always on a mission to seek justice and foster unity," she says. "Working alongside my teammates at Google.org is inspiration in its purest form." —M.M.
---
39 Anyka Barber
Director of Engagement, Oakland Museum of California; Founder, Betti Ono
Lives: Oakland
Works: Oakland
In 2010, Betti Ono—an experimental arts and culture gallery—opened in downtown Oakland. Over the next seven years, Founder and then-Director Anyka Barber attracted more than $2 million in neighborhood-level investments to make the arts space a truly accessible and inclusive center for the community. And her work did not go unnoticed. Complex magazine, East Bay Express, and the Oakland Indie Awards all noted Barber's achievements as a socially engaged activist and leader.
The Oakland Museum of California (OMCA) took note as well, and in June announced Barber as its new director of engagement. Barber claims it's a match made in heaven. "Having lived in Oakland my entire life, I am extremely passionate about the community and its creative well-being, including equitable access to cultural experiences," she says. In her new position at OMCA, it's clear Barber will continue in her role as a prime cultivator of Oakland culture. —M.M.
---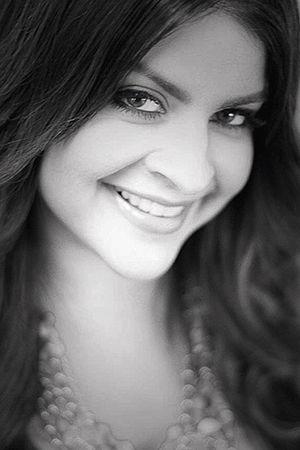 38 Erica Santos
Co-Owner/Hairstylist, House of Cabelo 
Lives: Livermore
Works: Pleasanton
House of Cabelo is one of the top-rated hair salons in the East Bay, but the owner and stylist sets her business apart by weaving philanthropy into the foundation of her company. Erica Santos hosts Cut-a-Thons to raise money for the Rios Strong Foundation, an organization that supports the Leukemia and Lymphoma Society, and is involved with the Women Empowerment Project, which aims to provide women with the skills needed for success in the hairstyling industry. —A.D.
---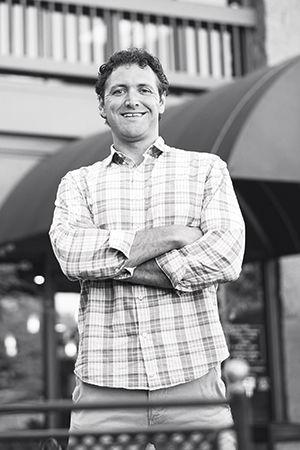 35 Robert Jackson
CEO, Forma Gym and Fitness BI
Lives: Diablo
Works: Walnut Creek
As a kid, Robert Jackson wanted to be a professional athlete. But when he was 17, a job at a health club redirected his attention to the health and wellness world, and he has immersed himself wholeheartedly. As acting CEO and cofounder of Walnut Creek and San Jose's Forma Gym, he steers the health clubs toward community involvement and gives back by hosting events such as the annual Forma Gym Turkey Trot (voted Best Local Race by Diablo in 2015) and Project Walk Walnut Creek.
Project Walk, located within Forma Gym Walnut Creek, aims to help clients walk for the first time after an injury or paralysis. The program exemplifies what makes Jackson passionate about his job. "It's easy to implement systems [and] marketing plans to attract and drive sales," he says. "Helping people make activity a part of their everyday lives and make this a lifestyle change for the long term is by far the greatest challenge." —M.M.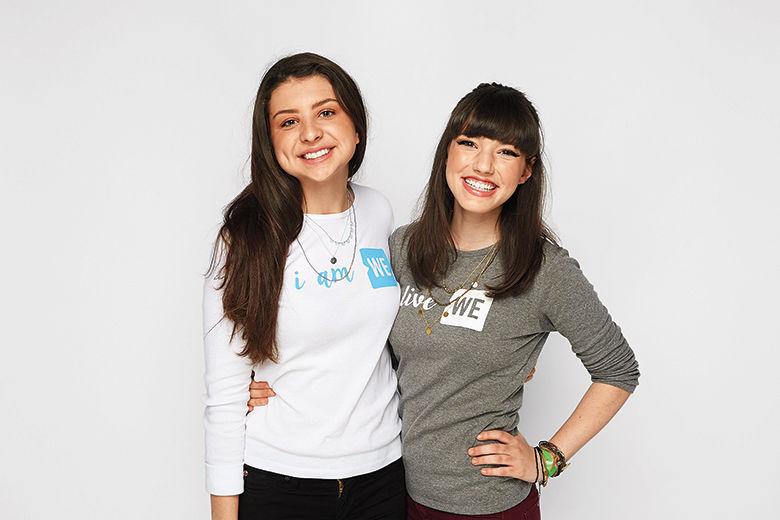 18 & 18 Corinne Hindes and Katrine Kirsebom
Founders, Warm Winters
Live: Walnut Creek, Alamo
Work: Walnut Creek
Recent high school graduates Corinne Hindes and Katrine Kirsebom are the founders of Warm Winters, an international nonprofit that provides coats and other winter clothes to tens of thousands of people in need around the world. The idea for the organization came about when the two were 11 years old and saw a shivering homeless man in Walnut Creek wearing just a T-shirt and jeans. As ski racers, they came up with the idea to collect warm clothes left behind at ski resorts and donate them. 
That early inspiration has evolved into an incredible organization that has helped more than 33,000 people and inspired thousands of young people to follow their lead by pursuing other charitable endeavors. The philanthropic pair will head off to college in the fall: Hindes to Portland State University Honors College and Kirsebom to Pratt Institute to study fashion design, but Warm Winters will continue its important work. —C.B.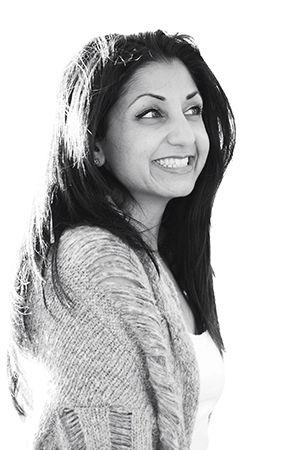 37 Anita Haque
Chiropractor/Owner, Haque Chiropractic.; Cofounder, Buzz-Wiser Beverages
Lives: Livermore
Works: Livermore
As an acclaimed chiropractor and most recently, the developer of cleansing beverages, Anita Haque is something of a wellness guru. Passionate about finding natural ways to treat the causes of everyday afflictions, Haque runs Haque Chiropractic, a wellness center with fitness training, chiropractic treatment, skincare, and more. While she's a highly regarded chiropractor and businesswoman now, the wellness world wasn't always easy for Haque. "I decided to start my own practice without much support or marketing expertise. It was a very humbling experience," says Haque. She recently teamed up with her husband, Don Parker, and friend Robin Fahr for her latest endeavor: Buzz-Wiser Beverages. With their drinks Buzz Balance and Hangover Hug, they have found an inventive, organic way to handle the undesired effects of letting loose every once in a while. —C.B.
---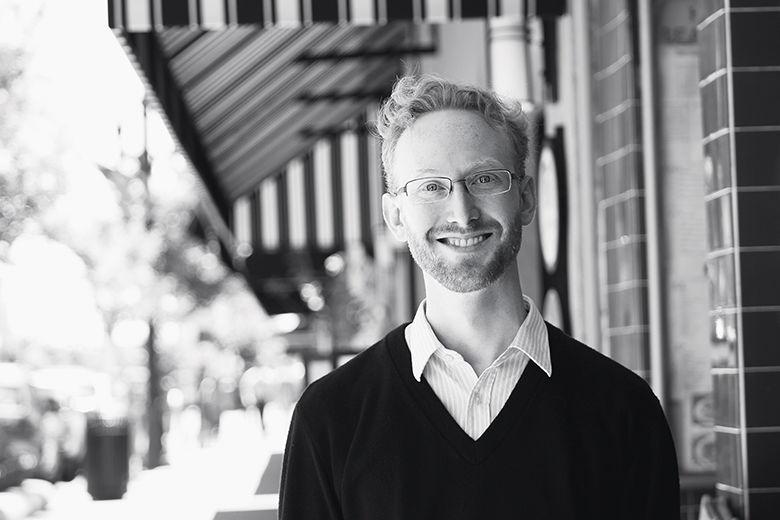 37 Matt Vander Sluis
COO, Greenbelt Alliance 
Lives: Oakland
Work: San Francisco
Matt Vander Sluis helps lead the charge in the fight to protect the environment. In his day job as the COO of Greenbelt Alliance, he advocates for smart growth and fights against urban sprawl. He also serves as the board president of the League of Conservation Voters of the East Bay, which aims to elect environmental leaders to office in Contra Costa and Alameda Counties. —A.D.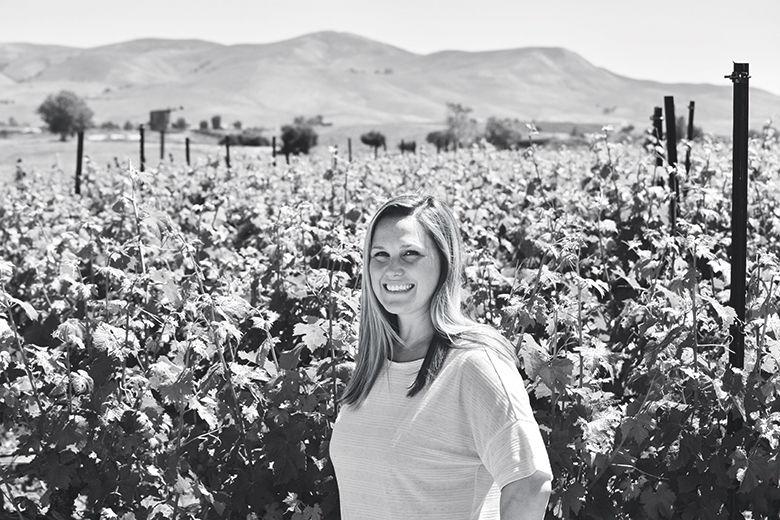 33 Heather McGrail Lorier
President, McGrail Vineyards and Winery
Live: Livermore
Work: Livermore
When Heather McGrail Lorier returned home to Livermore Valley to manage her parent's vineyard, she didn't rest on her laurels. She transformed McGrail Vineyards and Winery from a small, family business that started with just 425 cases per year into a premier regional winery producing 5,000 cases a year.
Although McGrail Lorier says she "fell into the wine business," it's quickly become something she is very passionate about. "I truly love the wine industry," she says. "I love the sense of community that is created over a simple glass of wine." In addition to running her family's business, she is the vice president of the Livermore Valley Winegrowers Association board. And as chair of the Taste Our Terroir event, she has expanded the event from a one-night affair to a four-day food and wine fest. —M.M.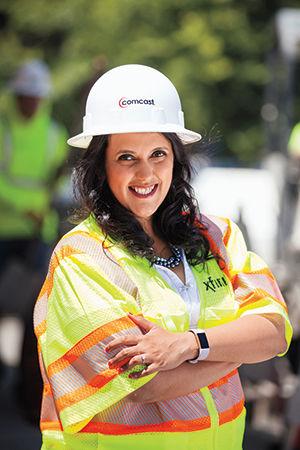 38 Kalpa Subramanian
Vice President of Engineering, Comcast Cable Corporation Californi
Lives: Dublin
Works: Livermore
The next time you turn on your cable television or surf the web at home, think about Kalpa Subramanian, the vice president of engineering at Comcast. This India-born, U.S.–educated engineer-turned-M.B.A. considers it her personal mission to improve the user experience of more than two million Comcast California customers. And when it comes to customer satisfaction, fast is usually what counts.  Her career trajectory has been just as quick. Subramanian now leads a team of more than 300 professionals that manage a network spanning across tens of thousands of fiber and coax miles to keep your Internet humming and your HD entertainment options numerous, a task that she admits is not always easy. Back in the office, she works with a budget of $450 million. "Comcast is always investing in the design and research of new technologies," she explains, pointing to the groundbreaking X1 platform, an interactive video guide that allows users to speak to the television. 
"Leading and motivating people is my strength," explains Subramanian, as she describes how she "double clicked" on her decision to transition from engineering to management. "When we're out in the field wearing hard hats and safety vests, I often make a joke about being the only woman out there on the 'Ditch Witch,' the huge machine that we use. Everybody laughs, and we become a better team." Subramanian has been honored by industry awards and has even landed a patent for SIP endpoints with the United States Patent and Trademark Office. She is proud to be a woman in a STEM career and points to her dedication to math, physics, and chemistry as the foundational root of her success. —S.H.
---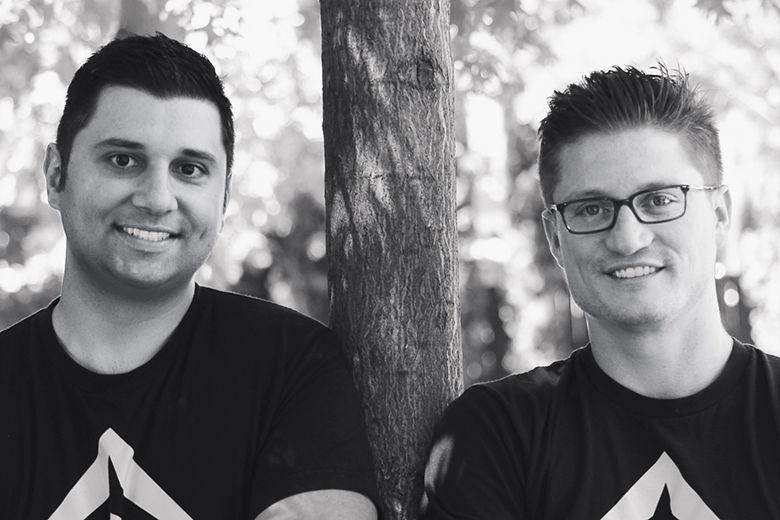 31 & 33 Salim F. Sweiss and Jonathan B. Perlstein
CEO and COO, NEU Mind
Live: Walnut Creek, Moraga
Work: Waknut Creek
Salim Sweiss and Jonathan Perlstein are the two-man team behind NEU, a unique energy drink in the form of a shot. Manufactured in California, this two-ounce drink boasts a number of health benefits, such as nootropics, or "brain vitamins," which are meant to improve focus and memory. Sweiss is the biologist/chemist who created NEU and serves as the company's president and CEO, while Perlstein is the creative entrepreneur who fills the roles of vice president and COO. Together, they plan on transforming NEU's burgeoning national distribution into a global brand. —A.D.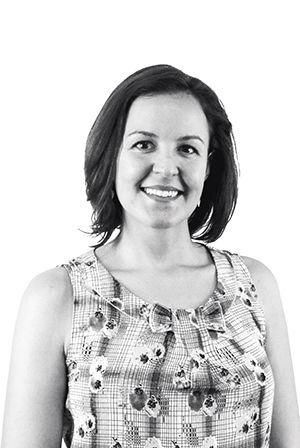 34 Stefani Pellinen-Chavez
Cofounder/COO/CFO, Ivaldi Group
Lives: Livermore
Works: San Leandro
With a law degree in international and comparative law, experience as a cofounder and CFO for multiple companies, and forays into 3-D printing, Stefani Pellinen-Chavez might just be overqualified. After serving as the in-house council and cofounder of Type A Machines, a 3-D printing company, she immediately branched out into the great tech unknown. Her latest venture is founding Ivaldi Group, a company focused on the application of advanced manufacturing solutions for maritime industries. As the COO, CFO, and all-around problem solver of an expanding company, Pellinen-Chavez certainly has her hands full. —A.D.
---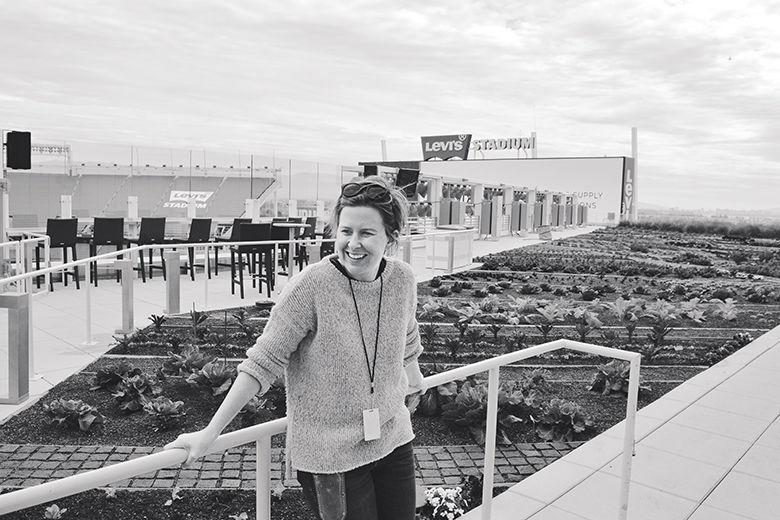 35 Lara Hermanson
Principal/Cofounder, Farmscape Gardens
Live: Oaklamd
Work: Oakland
One could say Lara Hermanson has been preparing for her career since she was just a kid. While Hermanson was growing up in Chicago, her mother would pay her a penny for every weed she pulled out with the root attached. "If I yanked a weed and there was no root attached, I received no penny," reminisces Hermanson.  Overseeing the Northern California branch of Farmscape, America's largest urban farming company, is a long way from pulling weeds in Chicago. But ultimately, it's still about hard work and earning a good day's living, according to Hermanson. "Our mission is to connect city dwellers with fresh, organic produce while creating living-wage jobs for a new generation of farmers," she says. With more than 700 urban farms established—250 of which are maintained by Farmscape—it's a complex operation, but Hermanson keeps her head by focusing on getting to the root of one thing at a time. —M.M.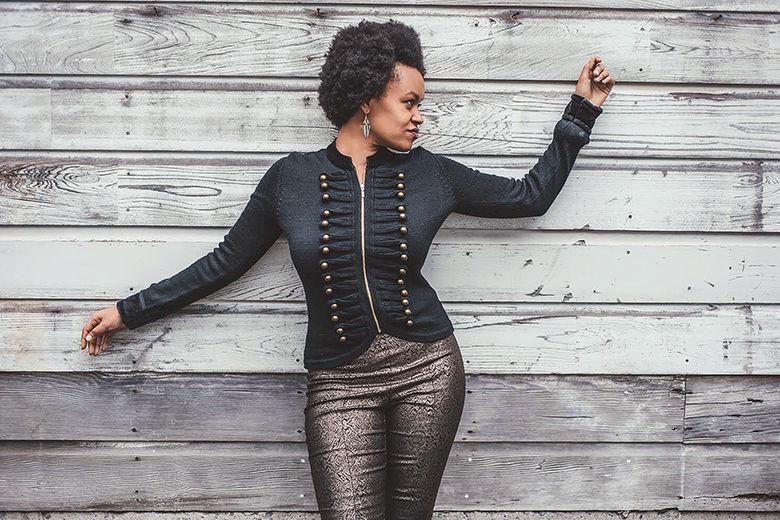 37 Meklit Hadero
Singer-Songwriter, Meklit Music
Live: Oakland
Work: Oakland
"Music is something that started as a small voice, and just got louder and louder until I said yes," says acclaimed singer-songwriter Meklit. "I began in earnest when I moved to San Francisco in 2004. From that point on, every step I took toward music—music took 10 steps toward me." Her new album, When the People Move, the Music Moves Too—which hit number four on the iTunes World Music charts within hours of its release—received glowing reviews. And her unique musical aesthetic—a blend of jazz and American folk with Ethiopian influences—has led to commissions from Lincoln Center for the Performing Arts and the Map Fund, as well as stints as artist-in-residence at New York University, Purdue University, and the de Young museum. Music is more than a series of notes for Meklit, though. "I am also a cultural instigator," she says. "I think about and engage in projects that harness the power of culture to ask us who we are, and where we want to go collectively." —M.M.