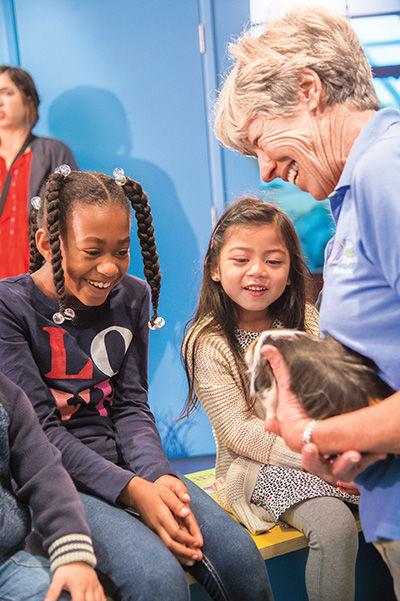 Kids' Museum: Lindsay Wildlife Experience
Perennial Winner This longtime favorite at Walnut Creek's Larkey Park recently opened its first new exhibition in three years: The interactive What's Wild—What's Not shows kids why some animals need to live in the wild while others can be domesticated. This summer, Lindsay's Manzanita Room will be full of information about camping, and the museum will host a campout on July 16. 1931 First Ave., Walnut Creek, (925) 935-1978, lindsaywildlife.org.
Kids' Haircut: Cool Tops
This Pleasant Hill salon is a winner with readers because it makes the haircut experience fun for kids. From the barber chairs shaped like a motorcycle and carousel horse to the Curious George videos shown during cuts, Cool Tops keeps things playful from the moment your child walks into the shop. 2255 Contra Costa Blvd., Pleasant Hill, (925) 798-5214, coolcutsforkids.com.
Summer Camp: Cal Camps and Youth Programs
The range of programs offered by this four-time Best of the East Bay winner is stunning. Five- to 17-year-olds can choose from various weeklong camps, including archery, martial arts, rock climbing, sea kayaking, and myriad other athletic offerings. Academic camps meet at the Lawrence Hall of Science, and Cal offers social skills camps for kids with Asperger's syndrome and high-functioning autism. 2301 Bancroft Way, Berkeley, (510) 643-2267, camps.berkeley.edu.
Toy Store: Five Little Monkeys
I recently had to buy a last-minute gift for a five-year-old. I thought about toys I liked at that age, and one came to mind: Shrinky Dinks—those plastic sheets you color and then bake into little jewels. I went to Five Little Monkeys, and sure enough, they had 'em. The store also had Aquabeads, Candy Land, and Legos, and so many other delights that I'll never panic about buying a birthday gift again. 1224 Solano Ave., Albany, (510) 528-4411; 1366 N. Main St., Walnut Creek, (925) 939-4411, 5littlemonkeys.com.
Gymnastics Studio: Encore Gym
This Concord gym offers acrobatics, dance, gymnastics, and tumbling classes for every level, from just learning to walk tiny tumblers to eyes-on-the-prize Olympic hopefuls. With more than three decades of experience and a wall of Best Gymnastics Class awards on display, it's no wonder Encore gets a 10 with its parent judges. 999 Bancroft Rd., Concord, (925) 932-1033, encoregym.com.
Tutoring: Lafayette Academy
These locally owned learning centers tailor their tutoring programs to local school curricula, and are particularly popular with students wanting to cram for AP exams and college-entrance tests. For kids who love to study during summer vacation, all three locations offer six-session SAT and ACT preparation courses in July and August. 760 San Ramon Valley Blvd., (925) 855-3700, Danville; 3400 Mt. Diablo Blvd., (925) 284-1644, Lafayette; 1400 Moraga Way, (925) 376-0747, Moraga, lafayetteacademy.com.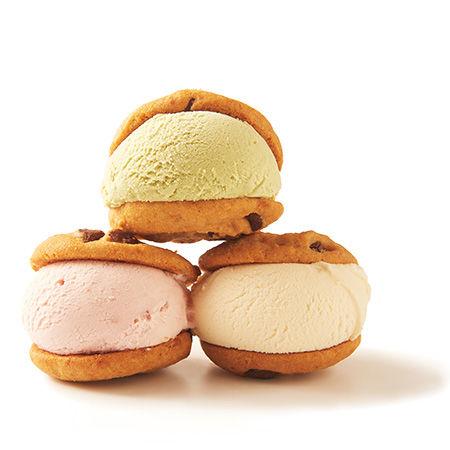 Ice-Cream Shop: Cream
When the first Cream location opened in 2010, the response was like gangbusters. All day long, people lined up along Berkeley's Telegraph Avenue for the shop's signature ice-cream sandwiches made with fresh-baked cookies. This family business quickly grew into a powerhouse enterprise, with shops opening as far away as Florida. Cream's two-inch mini-ice cream sandwiches are the perfect size for kiddos, and won't leave you cleaning up sticky fingers and faces. Locations in Alameda, Berkeley, Concord, Livermore, Oakland, and Walnut Creek, creamnation.com.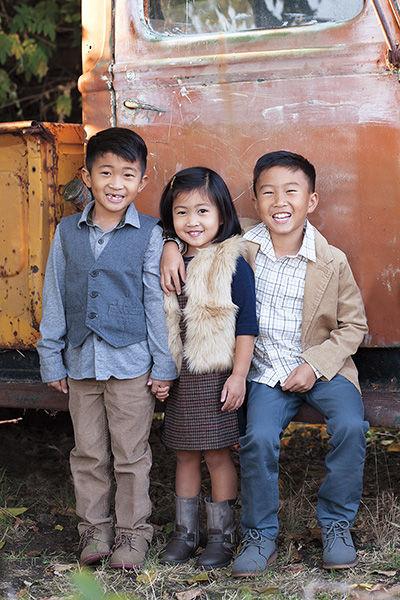 Family Photographer: Gretchen Adams Photography
This Concord-based photographer has been taking portraits of children and families since 1999. Adams does it all—maternity, head shots, and pets. Her favorite part about working with families is watching them grow up through a camera lens. "A lot of these families came to me with their newborns or their toddlers, and now I'm photographing them as high school seniors, creating one last grand family portrait session before the kids start leaving the nest," Adams says. (925) 676-7036, gaphotography.com.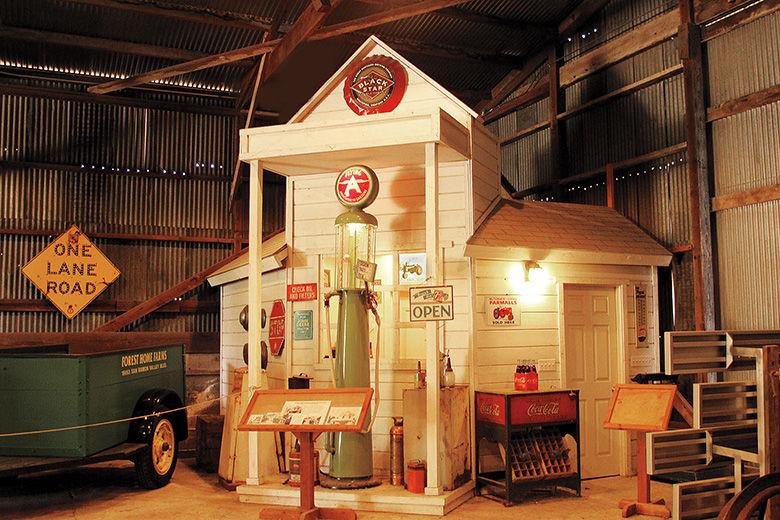 Museum for Li'l Mechanics: Forest Home Farms' Tractor Museum
Editor Pick Do you have one of those mechanically inclined kids who can't get enough of tractors, trucks, and steam shovels? If so, he or she is sure to love the Tractor Museum at San Ramon's Forest Home Farms Historic Park. This collection of restored antique tractors from the 1920s through 1950s is on display during scheduled tours and special events at the farm. 19953 San Ramon Valley Blvd., San Ramon, (925) 973-3284, www.ci.san-ramon.ca.us.
Swim Lessons: Splash Swim School
Reader's Quote "My daughter learned how to swim [at Splash]," says Danville's Gabrielle Middleton. "The kids earned ribbons when they reached milestones. My daughter liked that: It kept her focused and wanting to improve." Locations in San Ramon and Walnut Creek, splashswimschool.com.
Dance Studio: Funkmode
Big Number: 12 Number of elementary schools in central Contra Costa County that hosted after-school Funkmode-instructed hip-hop classes this spring. Pleasant Hill, funkmode.com.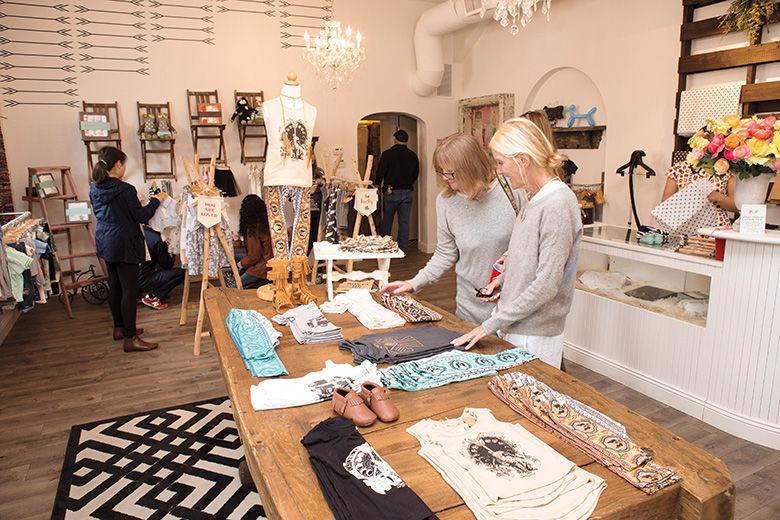 Long story short: Trendy Kids' Threads
New Kids' Shop: Prim Pop
The New Kid   Editor Pick  With seemingly every department store now selling a cobranded line of Carter's clothing, it is getting harder to help kiddos develop their own sense of style. So we're thanking our screen-printed stars for recently opened Prim Pop in downtown Pleasanton.
An offshoot of women's boutique Prim two doors down on Main Street, Prim Pop caters to newborns through 12-year-olds and offers seriously trendy threads. Find leather-fringe moccasins, gladiator sandals, cheeky onesies (saying "bro code" and "boycott naps"), drop-crotch sweatpants, knee-high fox socks, ripped hipster jeans, and gauzy Popsicle-print dresses. Other treasures include muslin receiving blankets, knit monkey stuffies, personalized Posh Mommy jewelry, and an array of maternity tops and upcycled-leather diaper bags.
But before you explore the store, drop off your kids in the back playroom—complete with a chalkboard wall, TV, books, and a giant Lovesac pillow covered in faux fur. On the first Saturday of each month, the playroom hosts story time and crafts. 560 Main St., Pleasanton, (925) 223-6601, iloveprim.com. —LeeAnne Jones