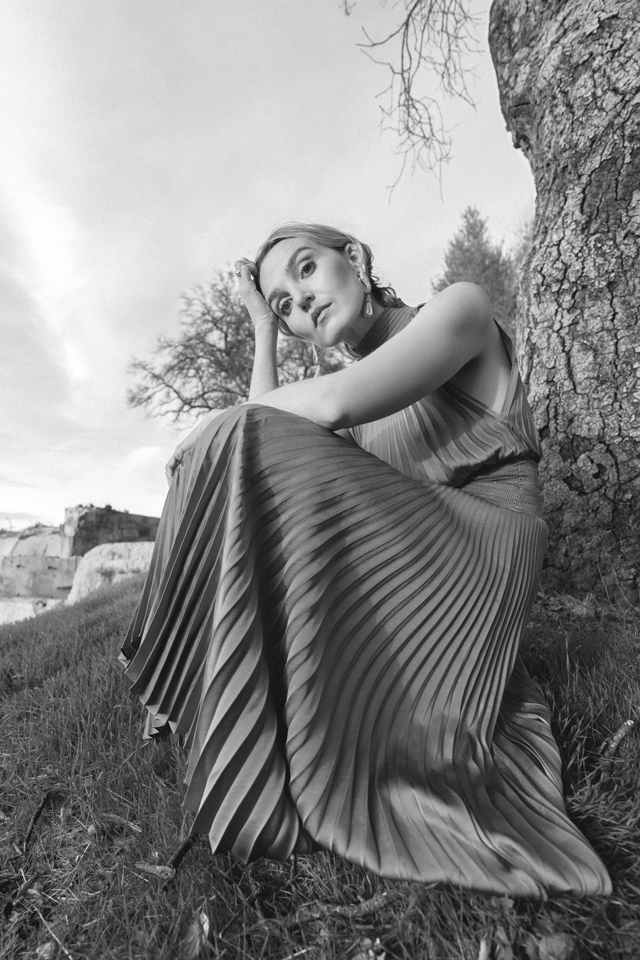 Comedian Chloe Fineman has found breakout stardom 
in New York as one of 
Saturday Night Live's 
repertory players. Hollywood has been knocking on her door—she'll be seen in 
director Damien Chazelle's tinseltown epic Babylon later this year, along with other promising projects. But when Fineman, 33, 
recently called Diablo from Manhattan's famed 
30 Rock building, she was most excited to talk about her East Bay background—including her seminal 
experience doing birdcalls at Piedmont High School.
Let's start with your East Bay background—where did you grow up?
I grew up in Berkeley. I was born there and went to school there through middle school. Then, we moved to the Piedmont area when I was in high school. But I still would hang out with all my Berkeley High School friends all the time.
It's remarkable how many creative comedians and filmmakers have come out of Berkeley. What is it about that part of the East Bay that fosters such creativity?
It's such an oddball community—people streak as seniors [at Berkeley High]. My funny friends met in Berkeley, and we were constantly dressing in my dad's suits and playing little old men and getting in trouble.
I should say, the area is not just for the comedy-inclined; it's about the creative opportunities. In high school, I would see a play every week. Even in the summers, I was a counselor at a day camp called Camp Kee Tov that was really incredible for kids who wanted to perform, whether it was improv or dramatic acting. There were resources for kids to be creative that don't exist in every community.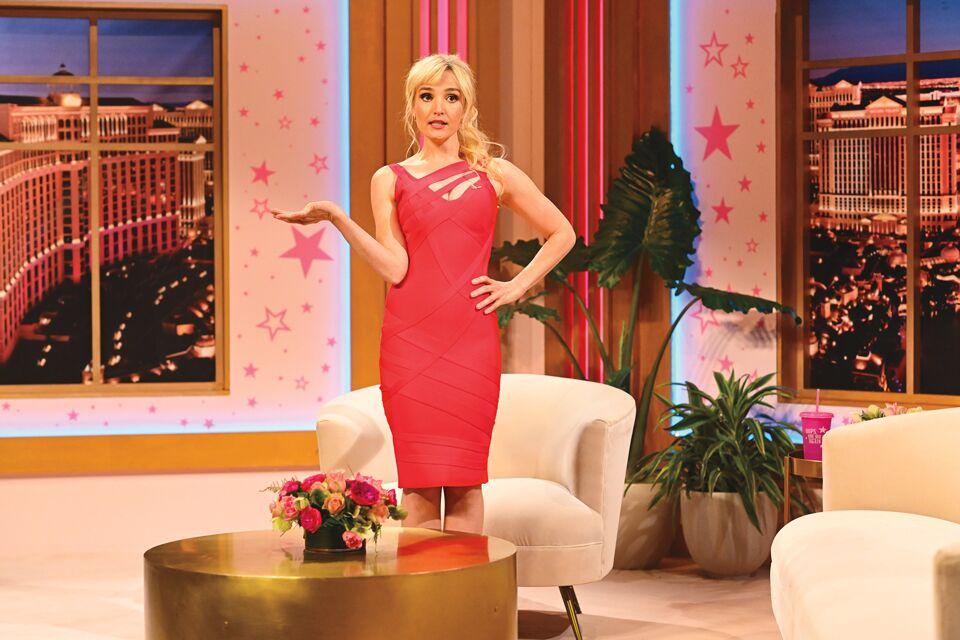 Years ago, I interviewed Berkeley native 
Andy Samberg just after he was cast on Saturday Night Live. He talked about finding the show as a kid and then connecting with Adam Sandler as a performer. What was 
your earliest exposure to Saturday Night Live, and which cast members made an early impression on you?
Certainly [Sandler and Samberg]. I also always loved Maya Rudolph and Kristen Wiig.
I fell in love with the show while sleeping
over at a friend's house in junior high school. We would rent all the Best of SNL tapes from the video store, and we would watch that week's Saturday Night Live on Sunday
 morning. We were obsessed. We were watching [Samberg and SNL alum Jorma Taccone and Akiva Schaffer's] Lonely Island skits before they were on Saturday Night Live, too. [SNL] has always been in my blood!
At what age did you see comedy as a possible career path?
When I was really little, my dad would go do improv comedy at Fort Mason in San Francisco. It was an amazing program with all these stars, and my dad would bring me along to do improv with him before I knew what Saturday Night Live was. The program is still going strong. My parents still go and perform. [Fineman's mother, Ellen Gunn, is a painter and her father, David Fineman, is a biotechnology executive.]
In high school, we did a trip down to Los Angeles during my junior year to visit colleges, and I begged my parents to let me just go to L.A. and do the Groundlings [an improvisational and sketch acting program that has introduced dozens 
of actors, including Will Ferrell, Will Forte, Laraine Newman, and Wiig to 
Saturday Night Live and other programs]. My parents shot that down and I went to New York University to study dramatic acting, and I thought I would do all serious theater acting from that point on.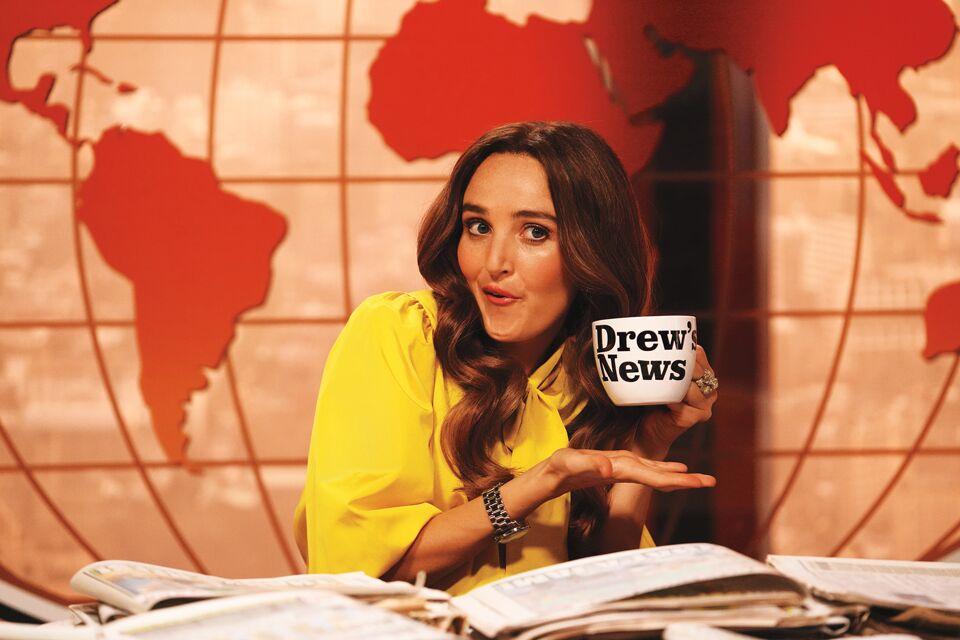 I just watched a YouTube clip of you 
performing birdcalls on the Late Show with David Letterman when you were in high school. How did you go from being a student at Piedmont High to being onstage with a late-night legend? What are your memories of the experience?
Piedmont High had this annual 
birdcalling contest and the winners got to fly to New York with our teacher and perform on Letterman. I remember being extremely competitive about it; I was intensely focused about making the 
cut. Once I got to go, it was amazing. 
I was with my funny friends and it was such fun. I remember the [Ed Sullivan Theater] being extremely cold. It was wild to see how fast Letterman was with his comments to make us, the students, seem funny.
You eventually did perform with the 
Groundlings, which is how you caught 
the attention of Saturday Night Live.
Yes, I had enough of New York after 
NYU, so I moved back to California. 
Having grown up in the Bay Area, I 
always thought, Los Angeles sucks, if 
I move there, they're going to make me get a boob job. When I did move there, 
I joined the Groundlings as a way to 
make friends—it wasn't a calculated 
career move.
How did you get to audition for Saturday 
Night Live?
First you send in a tape. I missed a 
deadline and they told me, "You have 
a week." I did most of it in the Bay Area—
I did a Maisie Williams Game of Thrones thing in the Oakland woods with the sun going down.
Then, I showcased live. The 
auditioning process was intense—they 
flew me out twice. I was just so shocked when I got the job, but so excited. At 
this point, I really missed New York 
so it was just so surreal to be heading back there to perform on Saturday 
Night Live.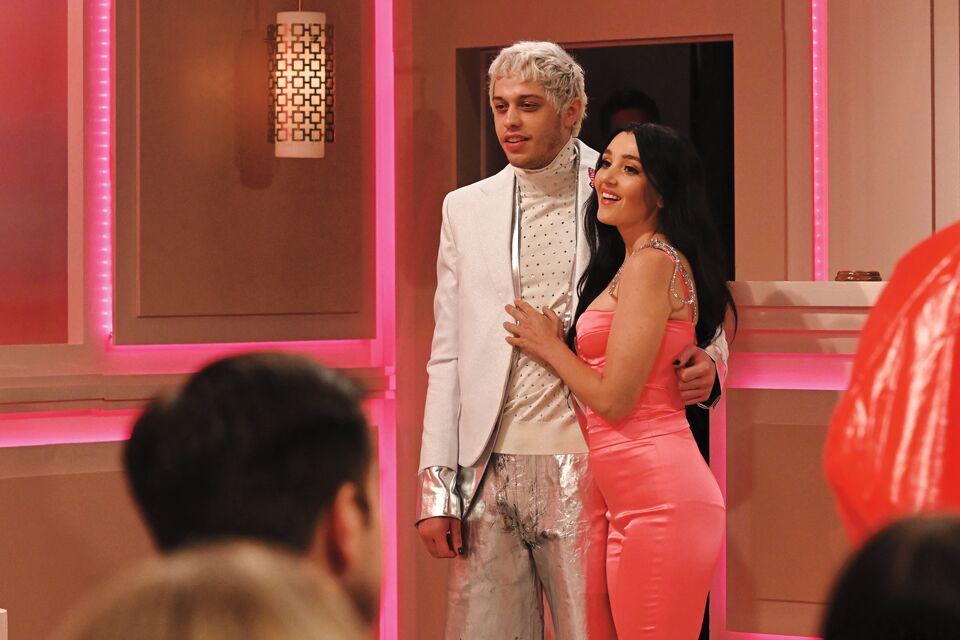 A recent segment on Jimmy Fallon's 
Tonight Show had you blasting through your remarkable range of impressions. How do you go about creating an impression of an iconic star such as Meryl Streep?
I've always been good with characters. 
I like to find something about each 
character that feels very familiar 
to me.
Meryl Streep has Marin County 
energy. Even more local, she's Alice 
Waters mixed with my mom. My mom wears a shawl. So I take that idea, Meryl Streep in a shawl, just like my mom, and then I have something very familiar to work with.
Walk us through a week at Saturday Night Live, from the late-night writing sessions to pitch meetings to show night.
When I first got here, I'd get in on 
Tuesdays at 2 p.m. to write and leave at 
4 in the morning, but I have cut back 
on that because a sleep-deprived table read [on Wednesdays] is just not good for me. So, I have to put in the work for the week ahead by creating a few solid ideas with at least three other backup ideas just in case.
On Wednesday, we do the table reads in front of everyone, so you really have to sell your ideas. It's a great feeling when [the ideas] work, but you're definitely not locked into the show yet. It is fascinating because so many cast members write for themself.
If something I do moves along, I 
have to fine-tune it until the dress 
rehearsal on Saturday evening. The 
dress rehearsal is the one that will make 
or break a sketch. You have to kill 
and get laughs—if it doesn't get laughs 
you will get cut.
Lorne Michaels kind of surveys 
everything, and after dress they wheel out this board to say what makes it 
or what doesn't. If I have something 
make it to the board, then I eat candy—anything gummy—until we go live [at 11:30 p.m.]
On Sunday, I try to really shut down—but it's not enough time. Then you're thinking about the next week, the next host, and it all winds up again.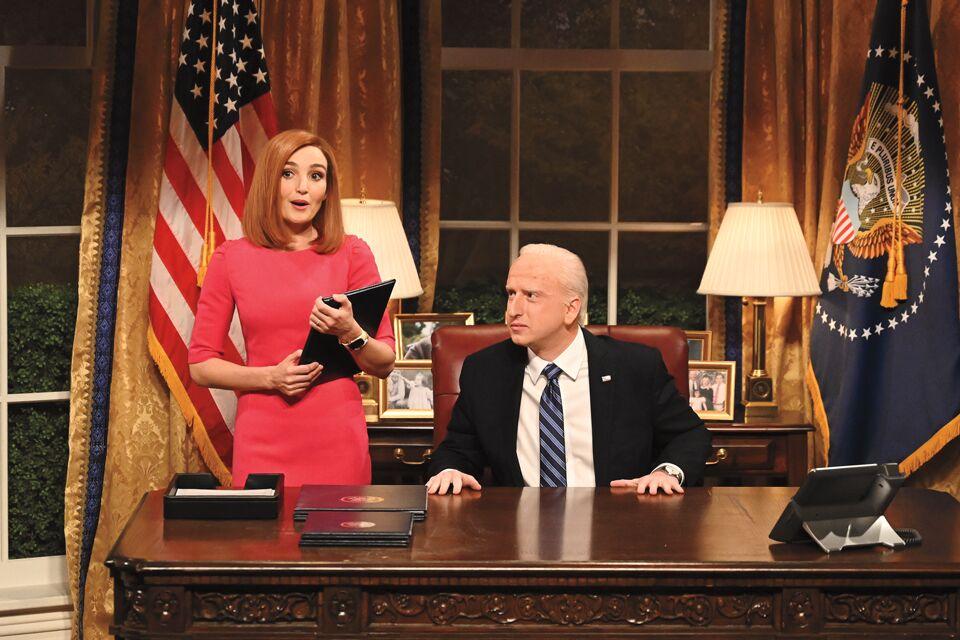 What has been your favorite sketch this season?
I loved playing this character named 
Ooli [an Icelandic social media star]. 
I tried to get her on so much, and it 
took Elon Musk hosting to get that 
character on the air. After the show, 
I told Elon Musk I was from the Bay 
Area, and he said he had lived there 
as well. I thought he said he lived in Healdsburg, and I said, "Oh that's 
interesting—all the antique shops." He agreed. Later, I realized that he said he lived in Hillsborough, but he totally went along with Healdsburg.
You recently posted an Instagram picture from the Met Gala with you and Steph and Ayesha Curry. What are the craziest celebrity meet and greets you've had?
The Currys were pretty crazy. I saw 
them across the room, and Steph came up and asked, "Can we take a picture with you?" They recognized me because I had been doing an impression of Timothée Chalamet, and I let them know I was from the Bay Area. We had this great chat about so many Bay Area details. They go to [chef Michael Mina's restaurant], and my sister's boyfriend works there. Actually, I may have made up that the Currys asked to take my photo—it's all such a blur.
In Character: Fineman's Finest
Chloe Fineman has built an impressive
 résumé of celebrity impressions on Saturday Night Live. Her Britney Spears as talk show host has been a repeat choice as the show's cold open. She also nails a Drew Barrymore impression, as well as ones of Reese 
Witherspoon, Nicole Kidman, and Timothée Chalamet. On the less glamorous side, her take on Tiger King's Carole Baskin and former first family member Tiffany Trump scored big laughs.
Beyond SNL
Fineman fans should also check 
out her work on Search Party, a comic mystery series streaming 
on HBO Max. Fineman appears on seasons three and four as Charlie Reeny, an ultra-right-wing talk show host apparently modeled after 
Tomi Lahren.
In December, Fineman will appear in Babylon, the highly anticipated film about Hollywood's Golden Age from writer-director Damien Chazelle (La La Land). Fineman is part of an A-list ensemble featuring Brad Pitt and Margot Robbie.
Another upcoming project is a Latin-focused remake of the comedy Father of the Bride. "They cast me as the wedding planner," says Fineman.
"My best friend, [actor] Casey Brown, worked with me all summer, so it was a fantastic job."