Every May, Diablo proudly celebrates women who inspire and amaze us with their skill, creativity, and genius. In this article, we pay special tribute to 11 of these wonder women, all of whom have deep roots in our region. And while they may work in wildly diverse fields—including sports, politics, business, film, and education—they all share a passion for excellence in everything they do.
---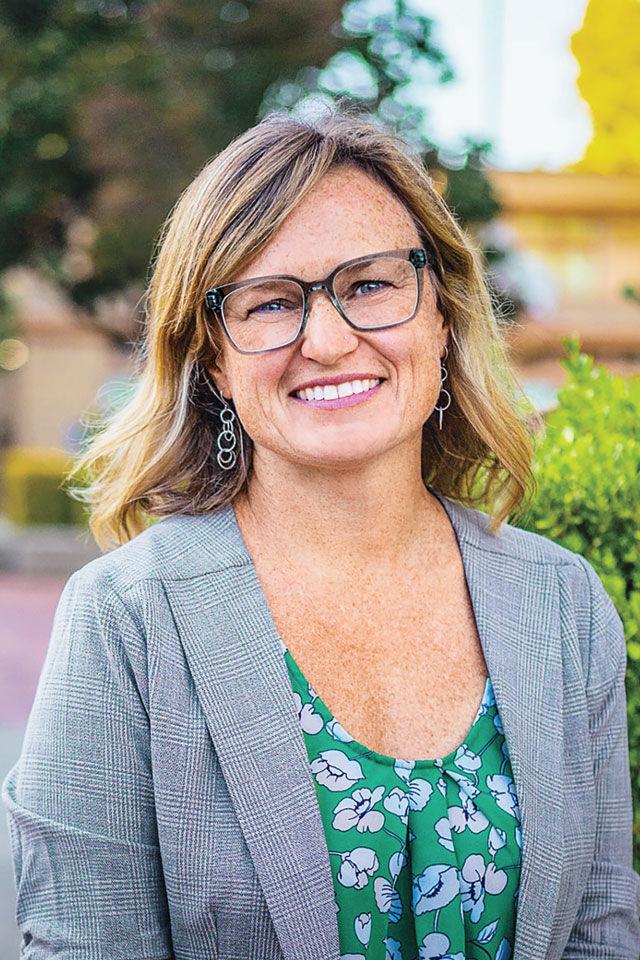 LEADING THE WAY
BRIANNE ZORN
MAYOR, CITY OF MARTINEZ
By Emilie White
AMID THE SOCIAL CHANGES OF 2020, BRIANNE ZORN tried to recruit a candidate for the upcoming city council election in Martinez—before realizing she herself could run. She then became Martinez's first directly elected female mayor last year and the second woman to lead the city in nearly 150 years.
"I always thought that one day I would have the right combination of skills to run for city council," she says. "In actuality, you always have the right combination of skills—you just need the right person to push you to do it."
Zorn is an environmental consultant for Arcadis and has spent more than a decade as a wetland scientist, a professional path that also took her to roles at local botanical gardens and the beginnings of her political career at Martinez's Parks, Recreation, Marina and Cultural Commission. That experience is an asset when leading a city along the water.
"I understand the issues that are associated with waterfront activities—with permitting, as well as sea-level rise—and, with my parks background, how people utilize spaces," she says, adding that her experience came in particularly handy when Martinez experienced an unreported release of a form of hazardous waste known as "spent catalysts" from the local refinery late last year. "A lot of the work that I've done in consulting has had to do with refineries and remediation, so I was in a really good place to ask the right questions and to get the right people in front of our community when they were concerned."
Zorn's goals include growing Martinez's transportation options and housing opportunities at each economic level, amplifying recent economic booms, and continuing to build a strong city staff and a collaborative council.
"From my perspective, the mayor sets the tone for the council," Zorn says. "I want to have a camaraderie with all of my colleagues, so we can all feel good about the direction that we're going."
---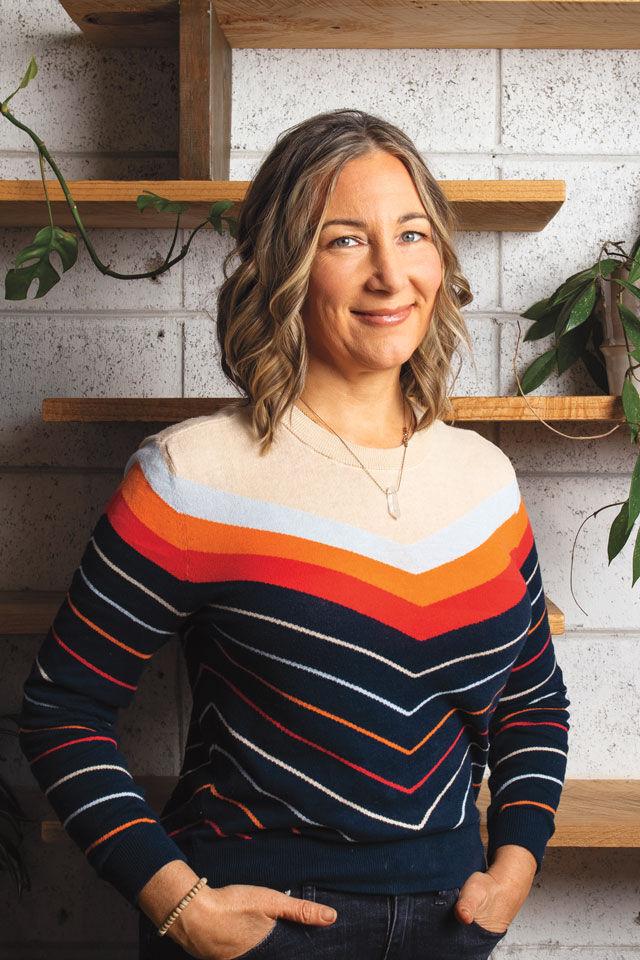 WELCOME TO THE MAMAHOOD
HEATHER ANDERSON
FOUNDER AND CEO, MAMAHOOD AND THE CLUB
By Rachel Orvino
WHEN HEATHER ANDERSON began the Mamahood in 2010, she was just looking to connect with other moms.
"None of my friends had babies," says Anderson—who now has three children ages 8 to 12, along with two 28-year-old "bonus kids"—so she invited some women from her breastfeeding class in Walnut Creek to join a Facebook group, allowing them to chat at any time. Now, some 13 years later, that online community has more than 100,000 members, a website, an app, and an associated group of 650 women entrepreneurs known as the Club.
"The Mamahood is the ultimate holistic support for moms in the Bay Area, helping them with parenting and beyond," says Anderson. "We help members with everything from therapy, divorce, legal assistance, and financial planning to luxury travel and beauty—anything to do with a mom's life. It's like your typical mom group times a million, but with zero fees."
The Mamahood—along with its discounts, events, and other resources—is supported by paid membership in the Club, which is made up of a variety of female providers, from doulas to estate planners to therapists, who want to serve and uplift women.
"It's an ecosystem model that keeps the Mamahood free and accessible to the moms," says Anderson. "The whole machine is supported by the women entrepreneurs in the Club who are supported by the moms in return."
The mothers assist one another with problems big and small. A member posted about losing a pillow on Highway 4 while transporting a new couch home in the rain; a few hours later, another mom chimed in that she had found the errant pillow. One group is dedicated to giving, with members providing clothes, furniture, and the like to others in need. More heartbreaking are women fleeing domestic abuse (the Mamahood has 12 survivors volunteering behind the scenes in support of such situations) or critically ill members seeking ways to preserve their legacy for their kids.
Anderson's interest in community-based marketing stems from her years of experience promoting her alt-pop band, Blue Rabbit, while her passion for entrepreneurship is fulfilled by the Club.
Social justice is another vital component of the Mamahood. "We are very progressive and inclusive, and work hard on anti-racism and pro-LGBTQ+ efforts," says Anderson. "Our mission is to build an empathy-first community."
---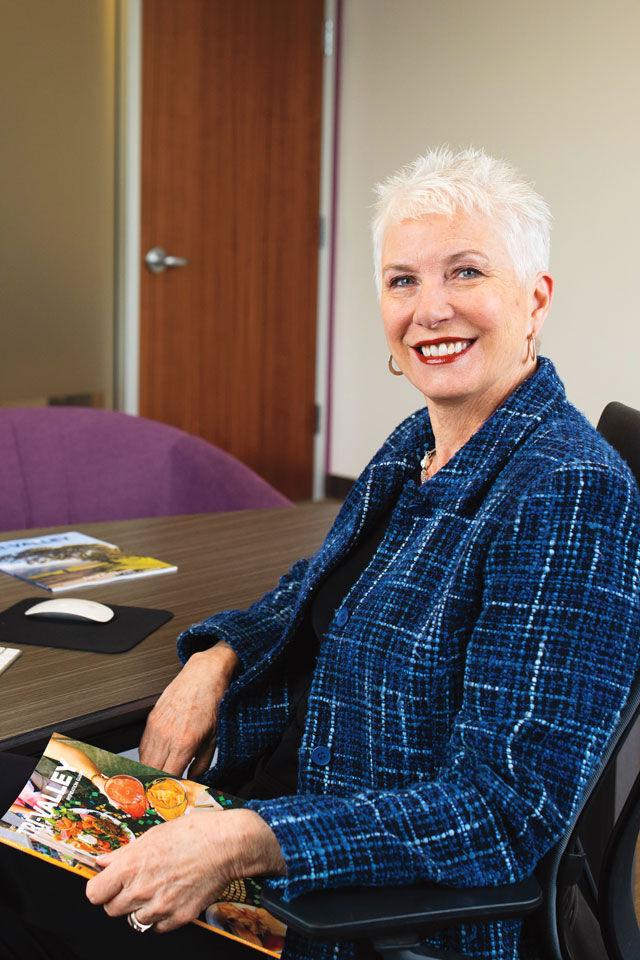 DRIVING TOURISM IN THE TRI-VALLEY
TRACY FARHAD
PRESIDENT AND CEO, VISIT TRI-VALLEY
By Michaela Jarvis
AS THE PRESIDENT AND CEO OF VISIT TRI-VALLEY, TRACY FARHAD compares her role to that of a curator, selecting the best of the area's culinary and arts culture, shopping, wine country, and natural beauty—and packaging them just so.
Even for visitors from the East Bay, Farhad has a Tri-Valley experience that's ready to be unwrapped, incorporating laid-back tastings of the Livermore Valley's award-winning wines, top-notch dining, live music or theater, an overnight at one of the region's 40 hotels or inns, and a "brisk morning walk in the Las Trampas [Wilderness Regional] Preserve."
"The Tri-Valley may not seem far away, but we can be worlds apart from your own hometown; it makes a difference when one can slow down, stop your usual pace of coming and going, and really soak in the local culture," says Farhad, who has been marketing tourism in California for two decades and who came to the Tri-Valley in early 2020.
Visit Tri-Valley, which acts as a nonprofit marketing organization for Dublin, Danville, Livermore, and Pleasanton, promotes what the region does best and inspires leisure and business visitors who help support the regional economy.
"Tourism is an economic engine that drives an influx of spending, supporting our way of life and putting tax dollars toward services like fire and police, libraries and schools, and street maintenance," Farhad says.
Best of all, Tri-Valley visitors return home to tell others about their experiences.
As Farhad says, "Tourism creates brand ambassadors around the country."
---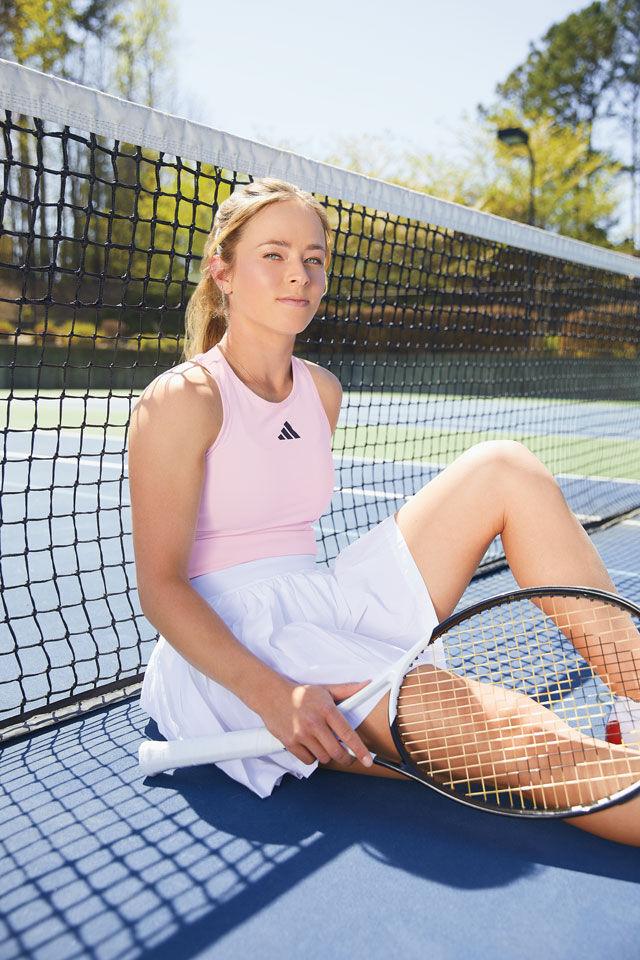 HOMETOWN HERO
KATIE VOLYNETS
TENNIS PLAYER
By Ian A. Stewart
IN 2019, WHEN KATIE VOLYNETS first laid eyes on Arthur Ashe Stadium in New York, home of the U.S. Open, she was still weighing her options for a future in tennis. The Walnut Creek–born prodigy had earned a wild card invitational to the tournament as a result of winning the Billie Jean King Girls' 18s National Championships in San Diego earlier that year—to go with her earlier titles from the national junior Orange Bowl and Eddie Herr championships. On the one hand, she figured, she could pursue a college scholarship and refine her game while earning a degree—the route most people had suggested for her. On the other, she could turn pro and grind her way onto the Women's Tennis Association (WTA) tour.
It took only a few minutes on that hallowed ground to make up her mind.
"That's when I was certain I wanted to go pro," says the now-21-year-old Volynets. "Until that point, I'd never even hit with anybody in the top 100 [in the world rankings]. To be suddenly in an environment with the top players in the world—it was overwhelming but super exciting at the same time."
Now a long way removed from her earliest lessons on the Walnut Creek hard courts, Volynets has begun to steadily climb the WTA ranks—proving she not only has the chops to share the court with the best in the world, but actually hang with them.
That was never more in evidence than at January's Australian Open, where after making it through three rounds of qualifiers just to reach the main draw, Volynets shocked the tennis community by knocking off world No. 9 player Veronika Kudermetova of Russia to reach the third round. She followed that up with a round of 16 showing at the Merida Open Akron and a semifinals appearance at the ATX Open in Austin, Texas, which included a win over world No. 26 player Anastasia Potapova. Since 2021, Volynets has improved her world ranking from No. 178 to No. 74.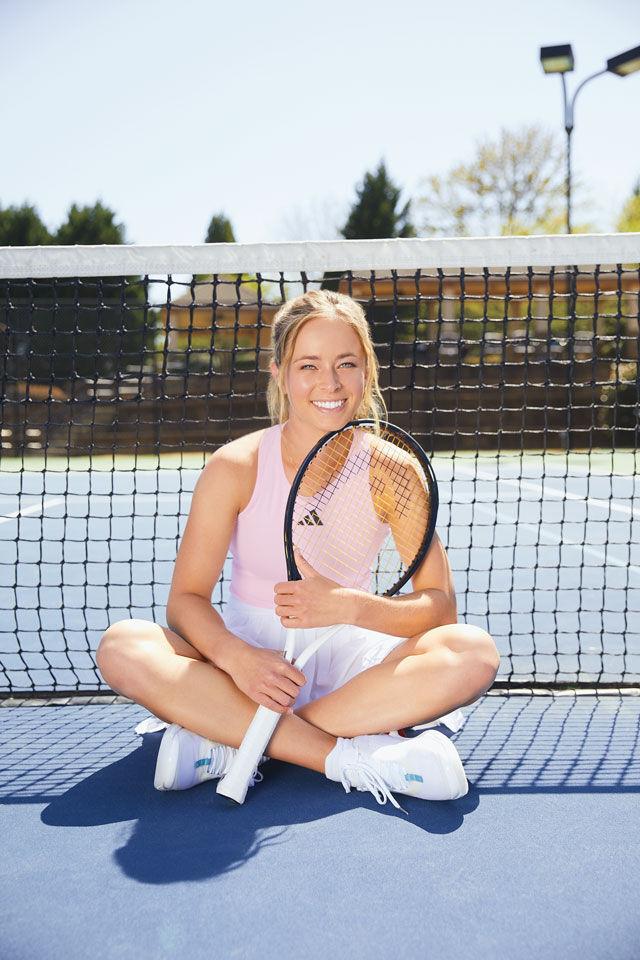 Another career highlight came this year, when Volynets lined up opposite one of her childhood heroes, Venus Williams. Though she ultimately lost in straight sets, Volynets was leading 2-1 in a first-set tiebreaker when the match was delayed for rain. "That was so cool," Volynets says. "I honestly never thought I'd get to a point where I got to play with the Williams sisters." Once she got past the starstruck feeling, Volynets says, she realized that she could belong on the court with the Hall of Famer. "They're literally the biggest ball-strikers in tennis. So seeing myself play that way [against Williams] was really encouraging."
That's quite a leap for a kid who first learned the game at Heather Farm Park. Volynets started lessons at age 5, and by the time she was 7, she was winning local tournaments. She also swam, danced, played piano, and sang, but eventually narrowed her focus to tennis.
Unlike most top juniors who turn pro, Volynets remained a full-time student throughout her teenage years, graduating in 2020 from Clayton Valley Charter High School. She was coached by Mark Orwig and Richard Tompkins. "It was very different," she says of competing against mostly homeschooled athletes. "I was always traveling with a binder full of homework. When I'd come back from a tournament, I'd have to go to my teachers' office hours and have them write out all the tests. It took time from my tennis, but it taught me skills of efficiency."
Volynets says she puts those skills to use on the tennis circuit, where she is constantly moving from one tournament to the next. "It's definitely a unique lifestyle," she says. "It's a lot of fun, but it takes a lot of sacrifice. I've been home a total of seven days this year. Most of the time I'm living out of a suitcase. I'm so quick at packing up now. It's just a part of my routine."
Now that she's ascending into the very top flight of the sport, Volynets says she's less concerned with shaving points off her world ranking and more focused on simply improving her game. The next step, she says, is turning those incremental gains into actual wins.
"I really, really hate losing," she says. "I think the fact I hate it so much motivates me to keep improving. But at the same time, it's encouraging to see the things I'm working on are working against the best players. Competing is so much fun. But to get the win and to play well is even more fun."
---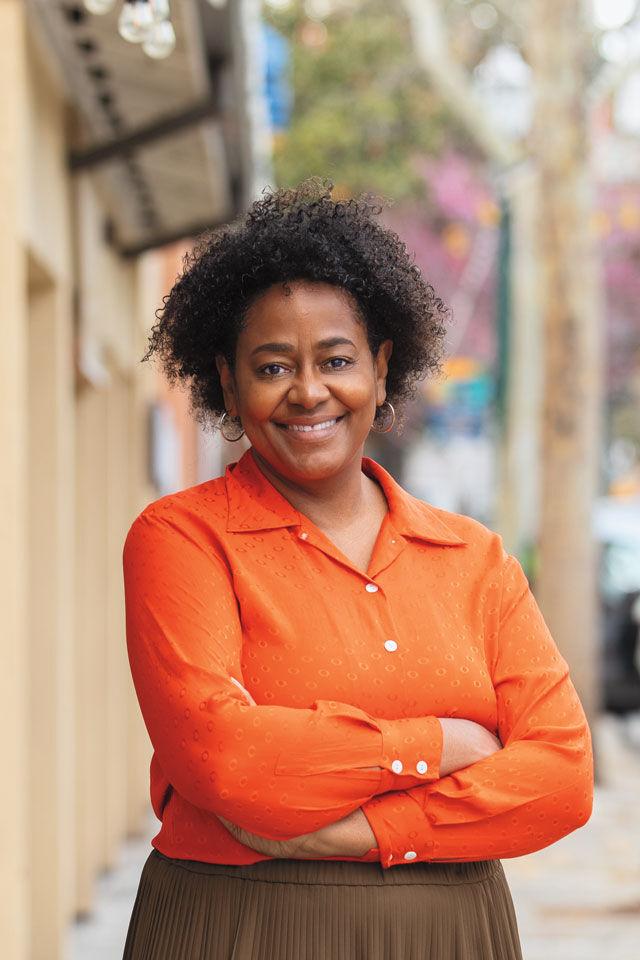 A NEW VISION FOR WALNUT CREEK
COLLETTE HANNA
ECONOMIC DEVELOPMENT MANAGER, CITY OF WALNUT CREEK
By Michaela Jarvis
WALNUT CREEK'S ECONOMIC DEVELOPMENT MANAGER, COLLETTE HANNA, has absolutely no doubt about having found her dream profession.
"I love cities and how they operate, function, and serve their citizens—both residents and visitors," says Hanna. "Being able to serve the community, promote its strengths, and help people do well in their livelihoods is an ideal fit for me."
Hanna grew up in Los Angeles, the daughter of two small business owners. She says she inherited their entrepreneurial spirit, learning firsthand about the challenges of owning a business and adopting her parents' strong work ethic.
After working for organizations like the Los Angeles County Economic Development Corporation, Hanna came to her position in Walnut Creek in April 2020, in the early phases of the COVID-19 pandemic. Businesses were in crisis mode, and restaurant owners in particular needed to figure out a new way to keep their doors open.
Hanna and her colleagues sought strategies to support local businesses. One was to encourage outdoor dining areas, which were deemed safe for customers fairly early in the pandemic as researchers learned more about how the COVID virus was spread. Though discussions were reported around preserving parking and the rights of non-restaurant businesses, the public has by and large discovered that they like having more outdoor dining, Hanna says.
"In this way, the pandemic was an opportunity to learn what we're able to do as a city, to be creative and innovative," Hanna says. "Expanding outdoor dining was a point of discovery that we decided actually works."
Creativity and innovation are also useful when helping determine which of Walnut Creek's assets should be developed further. While she says the city is known for its "unique and awesome" retail scene, Hanna would like to see more corporate offices and headquarters. Such development would "bring living-wage jobs close to where the employees live," improving commute congestion and overall economic sustainability. Another component of Hanna's work is her commitment to inclusion and diversity as the chair of the city's DEI initiative.
Meanwhile, this L.A. transplant says she loves "so much" about Walnut Creek. "The shopping, dining, Iron Horse Trail, shows at [the Lesher Center], all the new residential [development] in downtown—we're a great combination of semi-urban and beautiful outdoor spaces," Hanna says.
---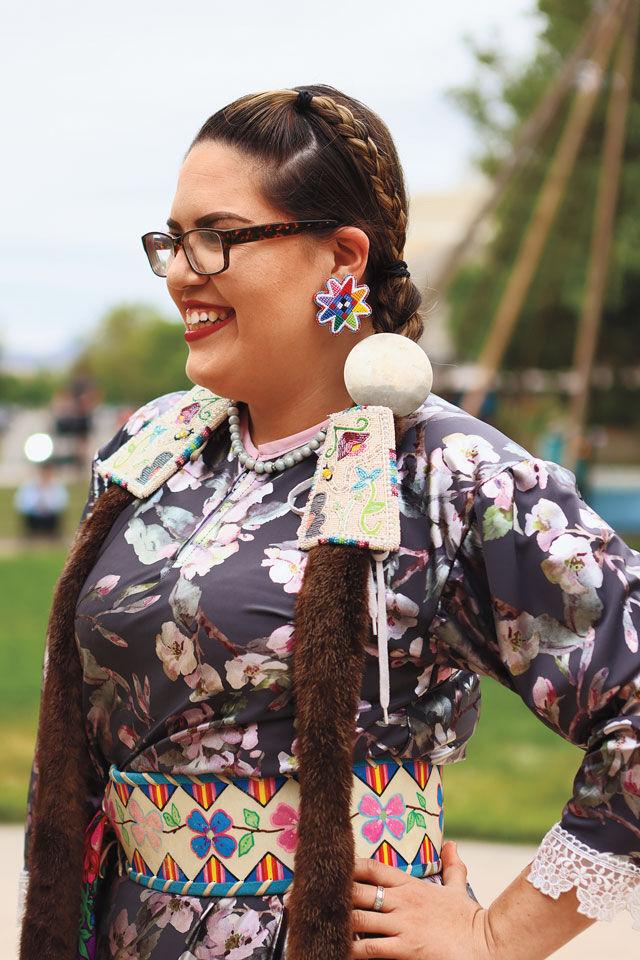 STRENGTHENING CONNECTIONS
TINA HENSON
PROGRAM COORDINATOR, LIVERMORE AMERICAN INDIAN CENTER
By Emilie White
THE LIVERMORE AMERICAN INDIAN CENTER (LAIC) HAS BEEN PART OF TINA HENSON'S life for literally longer than she can recall. From photos and early flashes of memory, she knows her grandmother took her to the LAIC as an infant, where members would keep an eye on her. "My first core memory with the center [is of] traveling to the different schools in the various participating districts to perform our Native American powwow dancing," says Henson, whose tribal affiliation is Spirit Lake Dakota from Fort Totten, North Dakota, and Rosebud Lakota in South Dakota. "To this day, dancing is my favorite way to share my culture."
Henson's grandmother Mary Puthoff led the center for more than four decades until last December, when her granddaughter took the helm. The federally funded LAIC provides support to about 250 Native American students attending kindergarten through high school in Livermore, Dublin, Pleasanton, and Castro Valley. The young people have access to tutoring and college preparation tools, as well as cultural enrichment opportunities like powwows, arts and crafts, and more from a variety of Native American traditions. Henson travels to local schools to present to students and teachers of different backgrounds.
"[Teachers are] only given maybe a chapter on Native American history," she says. "I want to be a resource for them to help alleviate that."
It is important to Henson to extend the center's reach. "I wouldn't be the person I am today if I wasn't raised in the program," she says. "I want to be able to reciprocate and give these students a safe place to come and learn more about themselves." 
---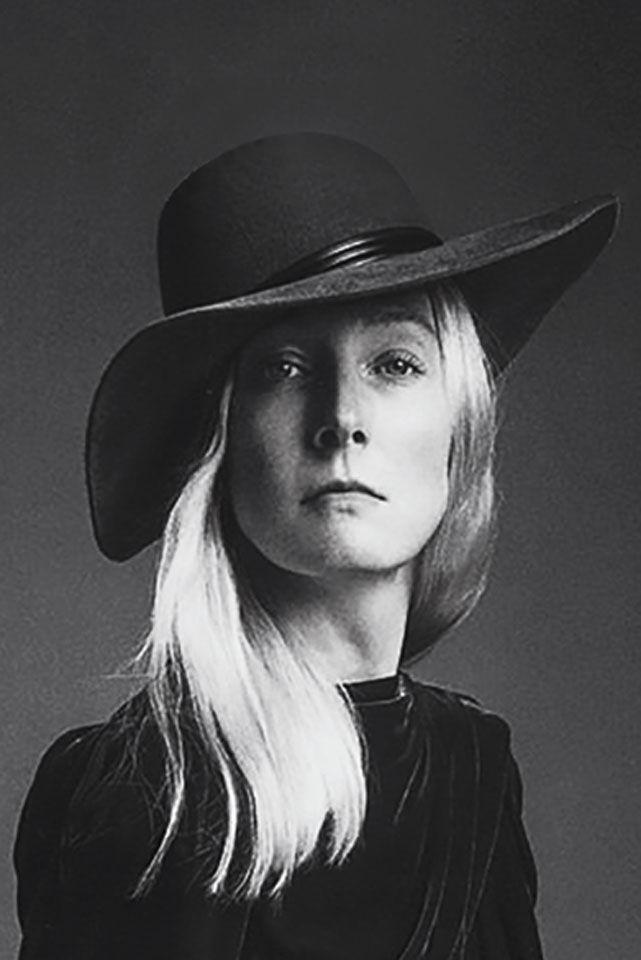 DOING IT ALL IN STYLE
MAGGIE RIZER
OWNER/FOUNDER, M BY MAGGIE
By Caitlin McCulloch
Having graced Vogue covers and walked many runways (most recently for the Row in Paris), supermodel Maggie Rizer is a fashion world icon. The East Bay is lucky enough to have her boutique, M by Maggie, in San Ramon's City Center Bishop Ranch.
M by Maggie started as a way for Rizer to pursue her passion for fashion in a comfortable, curated space while raising her four children with her husband, Alex Mehran Jr., president and CEO of Bishop Ranch. Now that the kids are all in school full-time, she's pouring herself into more store details and brand growth, including a blog on the store's website, mbymaggie.com.
"This blog is truly from my heart and very personal," Rizer says. "It gives me a chance to write, which I love, and also to write about whatever topic I feel is prevalent at the moment—whether it's [about] fashion, the world, or women. It's basically the conversations you'd be having at carpool or in a hair and makeup chair."
And she's not stopping there. Be it for animals through the ASPCA or for AIDS research, Rizer is involved with multiple nonprofits, including the local Children's Health Guild, which benefits Oakland's UCSF Benioff Children's Hospital. She's also offering more frequent Sip and Shop events at her store to support charities; follow M by Maggie on social media to be alerted of future dates. 
---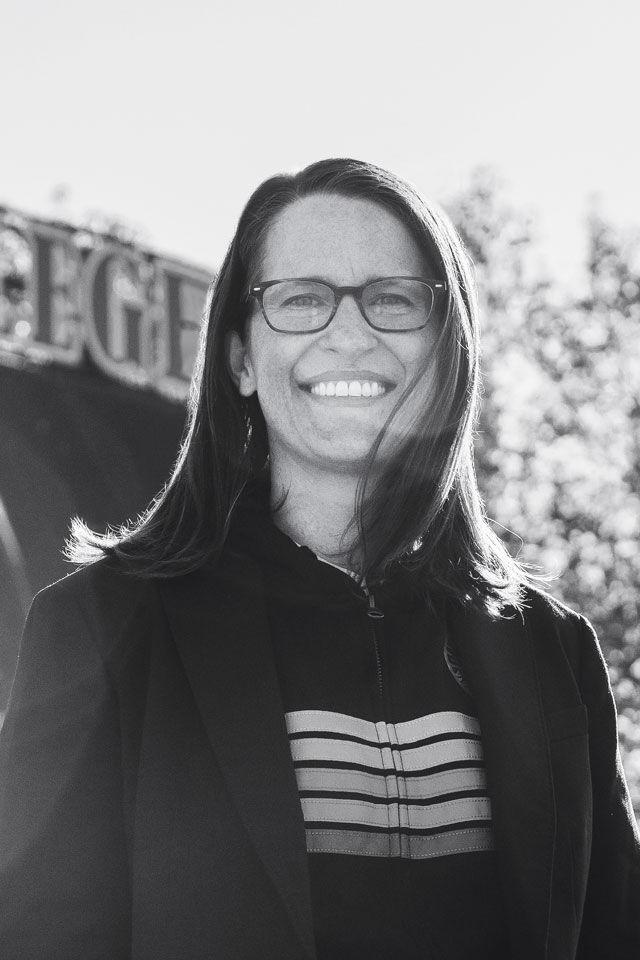 LAYING DOWN ROOTS
LINDSAY BARENZ
PRESIDENT, OAKLAND ROOTS SPORTS CLUB 
By Ian A. Stewart
What goes into a successful soccer club? Solid linkup play through the midfield? A marauding striker? How about a deep commitment to diversity and equity?
For Lindsay Barenz and the Oakland Roots, it's all of the above. The Roots, who began their third campaign in the second-division USL Championship this spring, have already made a mark on the East Bay sports scene through their Oaklandish atmosphere at home games, their attention-grabbing merchandise, and partnerships with community groups working at the intersection of racial, gender, and social justice. "I think soccer is uniquely positioned to bring about social change and have a social impact," Barenz said upon her hiring as team president in early 2022. There's hope that this season, the Roots can turn their already impressive fan support into on-field success. Perhaps most important for Barenz, the team is launching a women's side this spring, the Oakland Soul. 
Navigating the political complexities of pro sports in the Bay Area is a key element of Barenz's role. Prior to her career in pro soccer, she worked in the White House Office of Management and Budget, in mergers and acquisitions for a New York law firm, and as a union activist. But Barenz says that, no matter what challenge she faces, her work is always driven by a simple desire: to move the ball forward. 
---
DOCUMENTARY NOW
MEET THREE EAST BAY DIRECTORS WHO ARE TELLING FASCINATING TRUE STORIES.
By Peter Crooks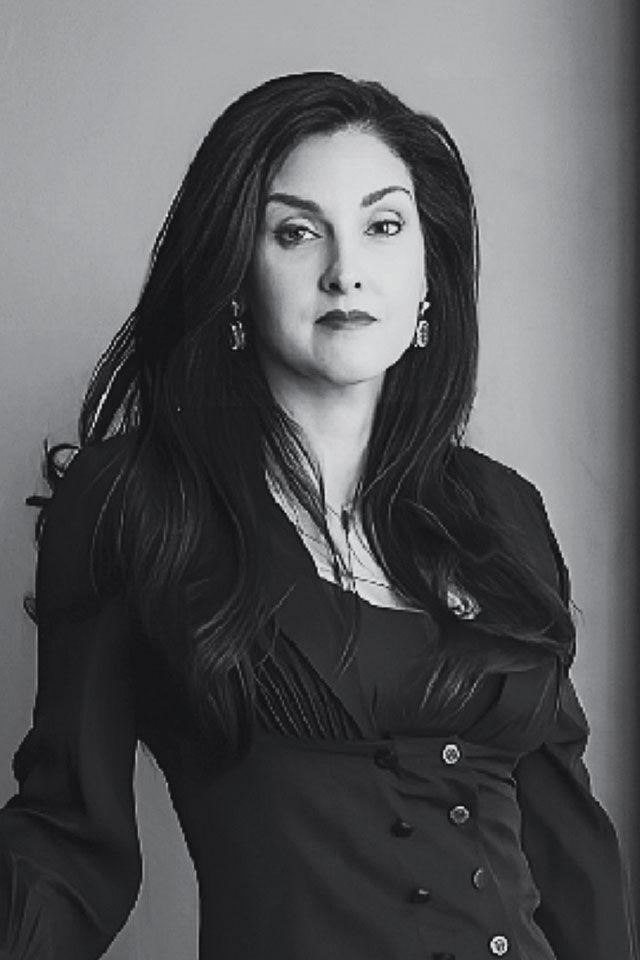 Longtime Orinda resident Julie Rubio has been using her filmmaking skills for years, starting with an instructional yoga video she shot on Oahu's North Shore nearly two decades ago. At the time, Rubio was teaching yoga at Lafayette's Oakwood Athletic Club, a job she left to pursue filmmaking full-time.
Rubio has built a résumé of independent films, writing and directing the noir thriller Six Sex Scenes and a Murder and the teen drama Too Perfect, as well as several short films shot in the East Bay. She had a major breakthrough in 2014, producing the hit East Side Sushi, a drama about a Mexican American immigrant who finds success as a sushi chef in an Oakland restaurant.
Rubio has spent the past several years directing a documentary about the artist Tamara de Lempicka, a painter who died in 1980 at the age of 82.
"De Lempicka's popularity soars today, 40 years after her death," says Rubio. "In 2020, her work sold at auction for over $21 million. ... Her most famous collector is Madonna. I have Madonna in the film, as well as Barbra Streisand, Jack Nicholson, and Anjelica Huston, as they [are] all collectors."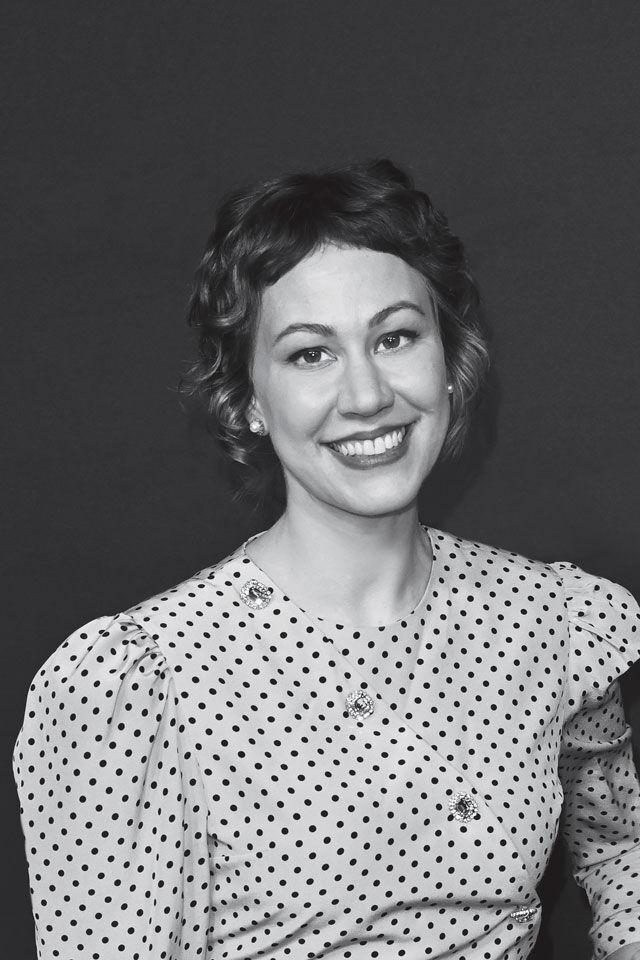 Rubio and her team are in talks with major streamers and museums about the release of the film. Meanwhile, Rubio was recently named president of Women in Film San Francisco Bay Area, a position that will run through 2026.
Another major East Bay documentarian is Berkeley's Sara Dosa, who was nominated for an Academy Award for her fascinating feature Fire of Love. The film explores the relationship of volcano scientists Katia and Maurice Krafft and shows astonishing footage of molten lava and volcanic eruptions. This highly recommended film is streaming on Disney Plus.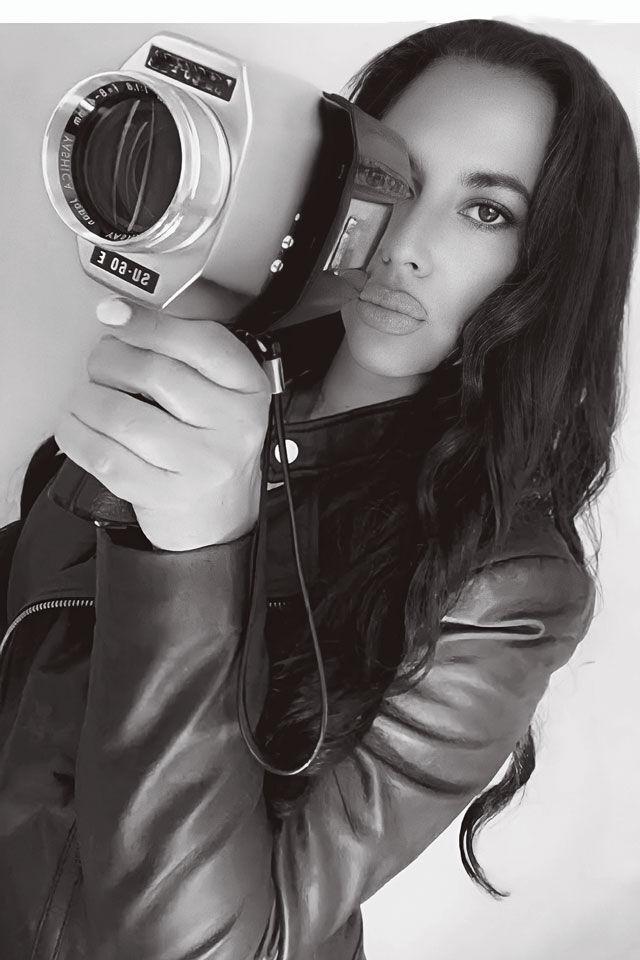 Finally, the Bay Area's Joslyn Rose Lyons has been turning heads with Stand. Her feature-length directorial debut for Showtime is about activist and star NBA player Mahmoud Abdul-Rauf, who rose to prominence for his decision to protest racism and raise awareness about social injustice by not standing for the national anthem before NBA games in 1996. The film, which features Golden State Warriors superstar Steph Curry and Oscar-winning actor Mahershala Ali, is available to stream on Showtime. Lyons was also a producer on the NAACP Image Award–winning documentary Barbara Lee: Speaking Truth to Power, a riveting film about politician Barbara Lee's long career as a congressional representative from the East Bay.