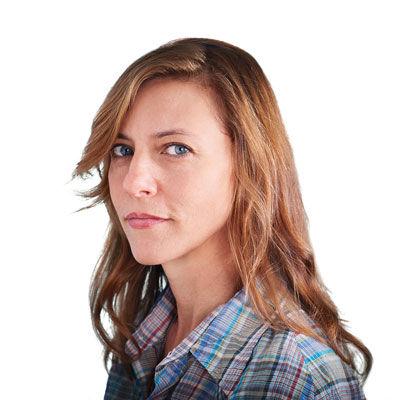 For the Books
Check out these new page-turners from East Bay authors.
Oakland resident Conor Dougherty, an economics reporter for The New York Times, shines a light on the American housing crisis—especially in the Bay Area—in his recent book, Golden Gates. In it, Dougherty shows how housing has become a key symbol of inequality.
Meanwhile, New York Times best-selling author Beth Lisick (Everybody Into the Pool) unleashes her distinct voice in her fiction debut, Edie on the Green Screen. The March 26 release follows former '90s It girl/punker Edie Wunderlich as she takes on Bay Area techies after inheriting her mother's Silicon Valley home. Lisick's novel asks: What comes after It? Expect high jinks and sparkling humor from this master storyteller and performer, a longtime East Bay resident who decamped to New York a few years ago.
United States Congressman Eric Swalwell of Dublin writes about his father—a police officer who stood up to a corrupt mayor and lost his job for it—in Endgame: Inside the Impeachment of Donald J. Trump (due out April 7). Swalwell contrasts that narrative with insider accounts from the Trump impeachment to tell what he calls "a story of courage versus corruption." —Linda Lenhoff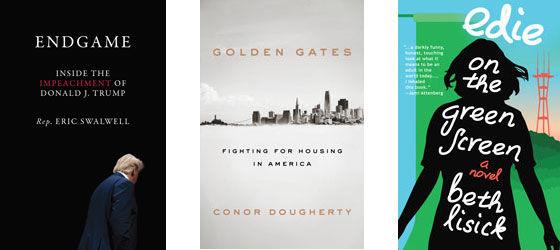 ---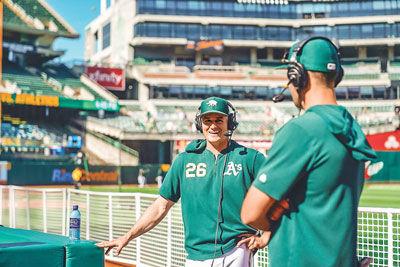 Catching Up With the A's
Fans can now listen to A's games on their phones.
If you're ready for baseball to get back into full swing, you're not alone. Whenever the season does begin, the Oakland A's have something fresh in store for fans. The club is pioneering a fresh way to keep up with the on-field action: A's Cast, a 24/7 station on the TuneIn smartphone app—the new exclusive audio source for A's games in the Bay Area. The channel also provides game broadcasts in Spanish, as well as unique off-the-field shows (such as The Build, offering updates on the A's new stadium project from club president Dave Kaval, and Green and Gold History, an exploration of the team's illustrious past).
"We're doing everything we can to make it simple [to listen to games] … and I think that will really resonate with fans," Kaval told MLB.com. "This is the new way sports are getting pushed out to people. It's a great opportunity for us to lead the way." athletics.com/ascast. —Emilie White
---
Eye Spy

James Bond fans, take note: The 25th film in the franchise, No Time to Die, hits theaters later this year—and it was directed by Oakland native Cary Fukunaga. He's not the only East Bay link to 007. Scenes from 1985's A View to a Kill were shot at Oakland's Dunsmuir Hellman Historic Estate. And late actor Richard Kiel, who played the villain Jaws in The Spy Who Loved Me and Moonraker, lived in Concord for a spell. —Virginia Shannon