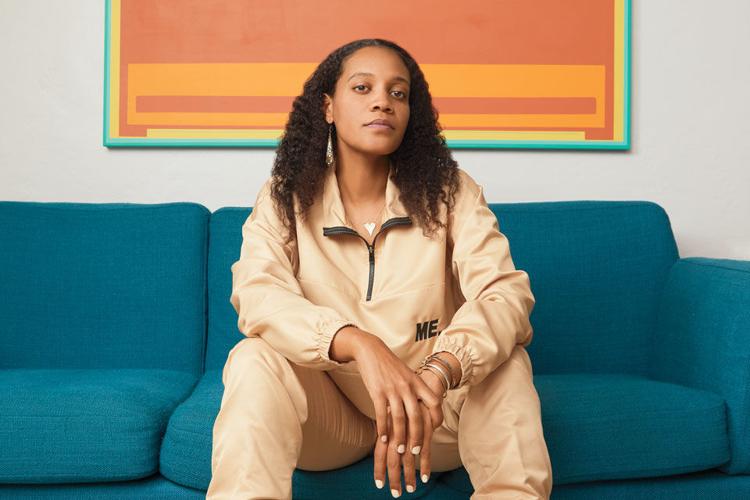 CHANNELING WORD POWER
Oakland writer Chinaka Hodge gives voice to the East Bay in print and TV.
Writer Chinaka Hodge has never
 been shy about broadcasting
her East Bay loyalties. "One of 
my college professors called me an 
Oakland nationalist," she says. "I think it's a really apt description."
Hodge name-checks a roster of East Bay towns she lived in while growing
up. Her family eventually settled in
Oakland, and she attended Berkeley
High School before making stops at
New York University, the University of
Southern California, and the Sundance
Institute. Despite a national media 
career, Hodge still lives in her hometown. "I'm proud of the fabric that is
the East Bay," she says.
Hodge has been a contributing force 
to that creative fabric since she was young. The performance aspects of language seduced her at a formative stage, with high school speaking exhibitions and genre-crossing competitions bringing her into contact with the East Bay's diversity.
"I really enjoyed recitations at church [and] the MLK oratorical competition that happened every year in Oakland," Hodge says. She also participated in spelling bees and the Math Olympics. "I liked anything where I got to be an intellectual in public [that] had a competitive aspect to it," she adds.
Hodge had an epiphany in the sixth grade while participating in the Oakland Oratorical Fest. "I was just sick of hearing the same Langston Hughes and Maya Angelou recitations," she says. The next year, Hodge asked to write her own piece, and she's never looked back. "I wanted to be able to say my words and have them heard," Hodge says.
She has explored the power of her own spoken words over the years, spending a couple of seasons on HBO's Def Poetry, hosting a TED Talk, and reading from her acclaimed poetry collection, Dated 
Emcees (2016). The book, produced by City
Lights Publishers, has more than a great title; it's a wry, knowing examination of the hip-hop generation and its culture from a young Black woman's perspective.
Hodge is now a major media presence in print and on the small screen, with a career that puts her voice and ideas in front of millions. She's worked on Rise, an NBC show about high school theater, and was a staff writer on the first season of Snowpiercer, a dystopian drama starring her Oakland pal Daveed Diggs. She was also the executive story editor for executive producer Steven Spielberg's Apple TV+ series, Amazing Stories.
"What I like to write is magic realism
or sci-fi that uses the Black experience as an allegory for larger issues," Hodge says. "I write really weird Black lady protagonists in super-fantastic situations."
One of the pieces she wrote for
Amazing Stories featured girls in the
East Bay. She's now on the writing
staff of an upcoming young adult horror 
show that will air on Netflix and is made by the same team that created 
The Haunting of Hill House.
Hodge views television as her "day job," one that allows her to write poetry, host and facilitate writing workshops for Youth Speaks/the Living Word Project, and work with other literary arts-focused nonprofits.
"I'm hoping we have more studios 
and more writing rooms in Oakland 
and Berkeley to do productions in the East Bay hills," Hodge says. Along those lines, she wants to pursue personal projects with colleagues like Diggs and director Ryan Coogler (with whom she once worked on an East Bay-based TV series). "There is so much more to do," she says. Which is good news for her many fans, as hers is a voice that needs to be heard. —Marcus Crowder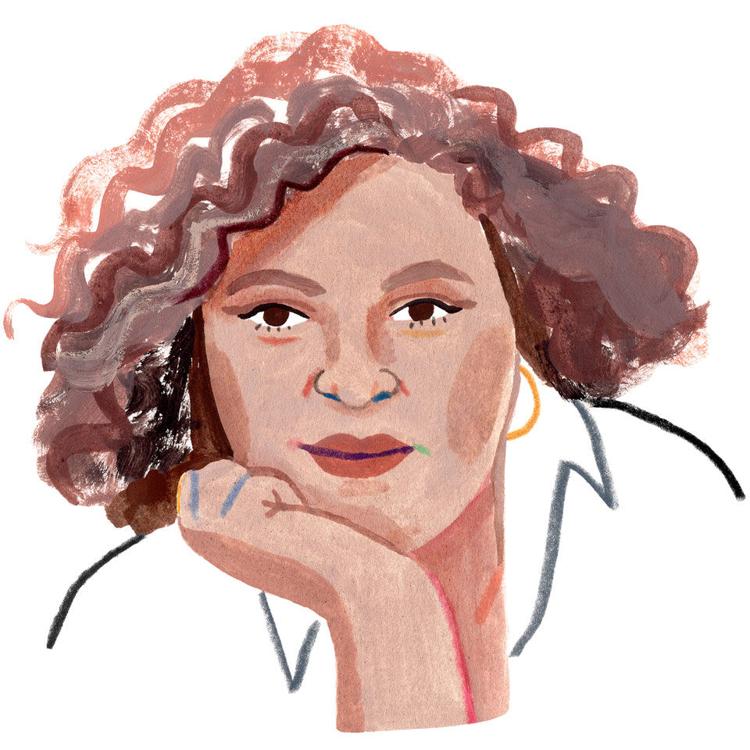 FORGING CONNECTIONS
Acclaimed director Liesl Tommy, who has deep ties to the Berkeley theater world, seeks emotional engagement through storytelling.
Theater-making can be its own universe. The art and craft of it
often offer a community to young people who don't feel connected to
the world around them, creating a sense of belonging that director Liesl Tommy knows well.
When Tommy moved to Newton, Massachusetts, from her native South Africa as a teenager, the cultural shift was profound and disorienting. "There were no vigorous political conversations happening with young people the way there was in South Africa," Tommy says. "I felt very purposeless." Among her peers, there was little sense of what apartheid even was or the world she had left behind.
A teacher invited her to take part in a production of Ntozake Shange's seminal theater work, For Colored Girls Who Have Considered Suicide/When the Rainbow Is Enuf—and Tommy 
was home.
"Colored Girls was the gateway drug, because I felt like I found myself. I felt like the language and what Ntozake was writing about were things that I really related to," she says. "Suddenly, 
I felt like I found a purpose again, and I certainly found a community."
Tommy—who makes her film direc-
torial debut this winter with Respect, 
an Aretha Franklin biopic starring
Jennifer Hudson and Audra McDonald—
has built a varied theater career 
as a champion of both classics and 
new plays. Whether she's helming 
Lynn Nottage's searing drama Ruined, 
the Black Panthers history Party
People at Berkeley Rep, or an African 
American cast in Hamlet at Cal Shakes, she demonstrates her ability
to imprint a specific vision and still 
tell the playwright's story.
"I'm not going to just do a typical production of a classic. I'm always 
going to explore race, class, and 
gender," Tommy says. For example, her Les Misérables had a racially diverse cast and pulled out themes of African social justice and political unrest. "I 
always start with my emotional connection to the story," she adds. "If I have a strong emotional connection that I am exploring, hopefully the 
audience will have an emotional connection, not an intellectual [one]."
She continually considers audiences
and how they will engage with the material, finding regional theater particularly fascinating since the cities she works in can be quite different. 
The East Bay, she says, feels like home. Early in her career, Tommy directed Angela's Mixtape, an autobiographical work by Berkeley's Eisa Davis (whose aunt is activist Angela Davis), and spent time here with the Davis family. "It became like a place of my heart," Tommy says.
"I certainly had offers to join the artistic staff of theaters, but the only place that really resonated for me was Berkeley Rep," she continues. "I felt like I could live in that city. I felt 
like I could be in dialogue with this community."
In 2016, Tommy received a Tony nomination for her direction of the play Eclipsed, making her the first African American woman to receive a directing nod at the theatrical awards show. More recently, she has been directing television series, including episodes of Queen Sugar, The Walking Dead, and Dolly Parton's Heartstrings.
"I really, really care that audiences have a good time, even if they're being challenged, even if they're uncomfortable, 
because that's how I communicate, through the storytelling," Tommy says. "I'm actually trying to connect." —M.C.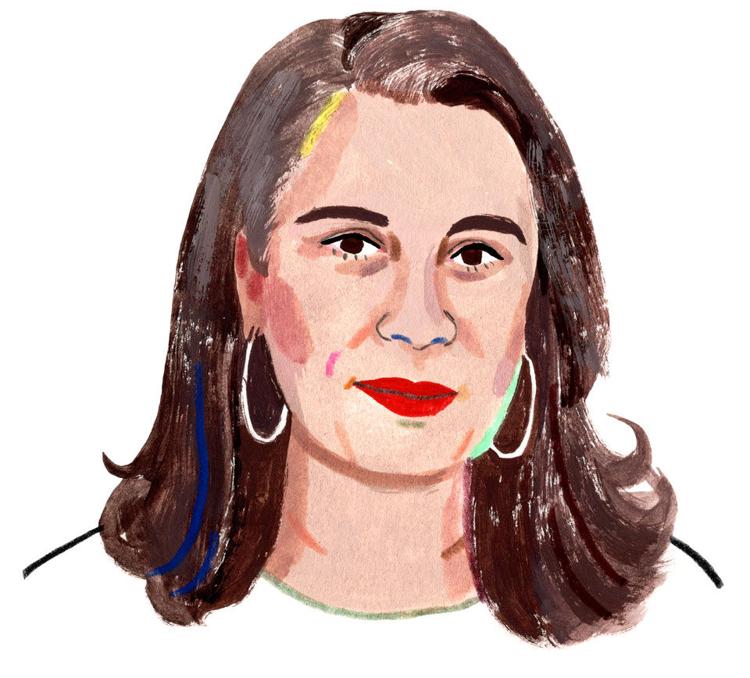 PROMOTING DIVERSITY IN THE ARTS
As the new director of BAMPFA, Julie Rodrigues Widholm wants to open the museum's doors even wider.
Even though she started her new job as director of the Berkeley Art 
Museum and Pacific Film Archive 
(BAMPFA) in the middle of the pandemic,
when the institution was shuttered to 
the public, Julie Rodrigues Widholm is excited by the possibilities. "It's a time of huge potential," she says. "I perceive this challenging moment as an opportunity to dig deep and think about the museum's role in society."
As someone who always likes "to jump in the deep end," Widholm is an inspired choice to lead the museum through the current crisis. She is eager
to see BAMPFA expand its digital 
offerings—though not as a replacement for the real-world museum-going experience. "There is no substitute for that encounter," she explains. "People go to a museum with friends and family, and it is a place for dialogue. I am thinking about how we can somehow maintain that same spirit temporarily, and also long-term, in the digital space."
Widholm comes to BAMPFA from the DePaul Art Museum (DPAM) in Chicago, where she served as director and chief curator since 2015. During that time, she led the transformation of DPAM—which, like BAMPFA, is a university museum—into one of Chicago's most vibrant and acclaimed arts institutions. In addition 
to increasing DPAM's attendance and significantly growing its collection, Widholm gave special emphasis to 
exhibiting works by underrepresented artists from diverse backgrounds.
Her commitment to diversity and inc-
lusion in the arts is one reason she is such an apt choice to steer BAMPFA to new heights. With BAMPFA's deep ties to the academic community at UC Berkeley, as well as its leading role in the greater community, the institution has always been a home for cutting-edge ideas and a multiplicity of voices and viewpoints. Under the leadership of her predecessor, Larry Rinder, BAMPFA relocated in 2016 to a large, architecturally striking building in downtown Berkeley and featured one thought-provoking exhibition after another. Now, with Widholm's arrival, the institution's trajectory into the future promises to be just as exhilarating.
"It's a good fit for me because the 
museum, since its founding, has been so 
forward-thinking in bringing underrecognized artists to our attention," she says, citing the recent exhibition of
quilts by Rosie Lee Tompkins as a great example. "It's an incredible opportunity 
because [BAMPFA's] mission is aligned with what I've been trying to accomplish."
Widholm, who grew up in a military family, spent her formative years in such far-flung places as Brazil, Mozambique, Portugal, and Germany. She credits her peripatetic background with giving 
her an "insider-outsider perspective," she says. "It's like I don't really belong
anywhere, because I am from everywhere. So, deep down, I have a very 
humanist perspective on curating."
This has been evident in her longtime championing of Latinx, LGBTQ+, and other minority artists, including
Colombian sculptor Doris Salcedo 
and Black multimedia artist Rashid Johnson, the subjects of seminal exhibitions organized by Widholm earlier in her career. Today, she sees the recent racial justice protests as a much needed
wake-up call for society in general and museums in specific.
"I've always wanted to bring artists into the museum that I was not seeing
elsewhere," she says. "And now mus-
eums are being held to task to make these changes, which are long overdue. We can no longer maintain the status quo, and I am thrilled about that." 
—Deborah Kirk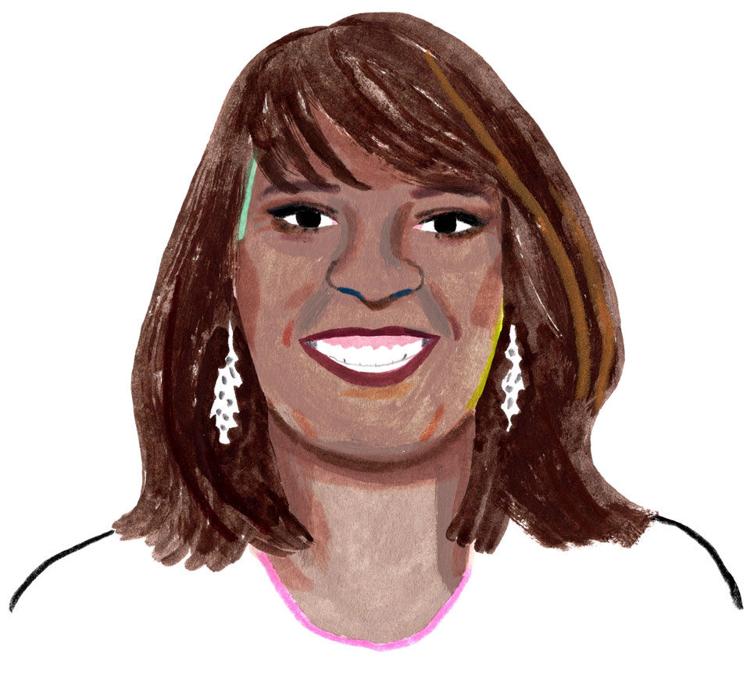 CREATING THE PERFECT CRIME
Alameda-raised writer and showrunner Nichelle Tramble Spellman is raising the bar for TV legal dramas.
Nichelle Tramble Spellman did not
realize it at the time, but the countless childhood hours she spent watching As the World Turns and Dallas with her mother and grandmother were preparing her for a 
career in television.
"I loved watching soap operas with my family," says Tramble Spellman, who is currently preparing season two of the Apple TV+ series Truth Be Told. "If my mother had to work, I would act out the storylines for her as soon as she got home."
Tramble Spellman says her childhood in 1970s Alameda was an idyllic 
upbringing, complete with trips to a long-gone drive-in theater. "I can still smell the pizza from the snack bar," she says.
She knew she wanted to be a writer
from a young age, and in the early 
'90s, she moved to Los Angeles with 
her boyfriend (now husband), Malcolm Spellman, to work in the entertainment industry. After her father died in 1997, she came back to the East Bay to help 
her family and spent all her free time writing.
Her debut novel, The Dying Ground,
was published in 2001 and received 
rave reviews. The story, set in Oakland 
in 1989, follows a young African
American man as he unravels a
complicated murder mystery. Tramble
Spellman's writing takes an original 
spin on gang culture in the East Bay during the crack epidemic.
"At the time I was writing, there 
were all these stories and movies where we saw a lot of young Black men with guns, but we never saw them at funerals," she says. "I wanted to explore who they were, besides the bogeyman."
The book was well received, and Tramble Spellman's follow-up, The Last King, was released in 2004. After
pouring countless hours into her 
writing, however, Tramble Spellman realized her royalty checks weren't enough to pay the rent.
"A friend of mine who was a television writer told me, 'I don't know anyone 
who watches as much TV as you do; you should be writing a show,'" Tramble Spellman says.
In 2007, Tramble Spellman applied 
for a spot in the CBS Writers Mentoring 
Program. She was accepted, and while
in the program she landed a job writing for Women's Murder Club on ABC. 
(Kamala Harris, then the San Francisco
district attorney, was a consultant on 
the show.) Women's Club lasted one
season, after which Tramble Spellman
spent a season working on CBS's
Harper's Island and a season on NBC's 
Mercy. This led to more work in the
industry, writing and producing for 
the series Justified and The Good Wife.
In 2018, Tramble Spellman had a chance to create her own show. She adapted Kathleen Barber's popular
crime novel Are You Sleeping into 
Truth Be Told, and launched the series
on the Apple TV+ streaming service. 
For the show, Tramble Spellman rel-
ocated the story from the Midwest to the Bay Area (look for scenes filmed at Oakland's Lake Merritt and Mountain View Cemetery), and focused the series on a true-crime podcaster. Oscar winner Octavia Spencer (The Help, Fruitvale 
Station) was cast in the lead role.
"Before the series premiered, Octavia
and I were flown to Italy to show a 
scene at a film festival," says Tramble
Spellman, who is currently in Los 
Angeles preparing season two of Truth Be Told. "We were in this beautiful open-air theater in Sicily, and I took a second to think, I am this little girl from Alameda—look where I am now." —Peter Crooks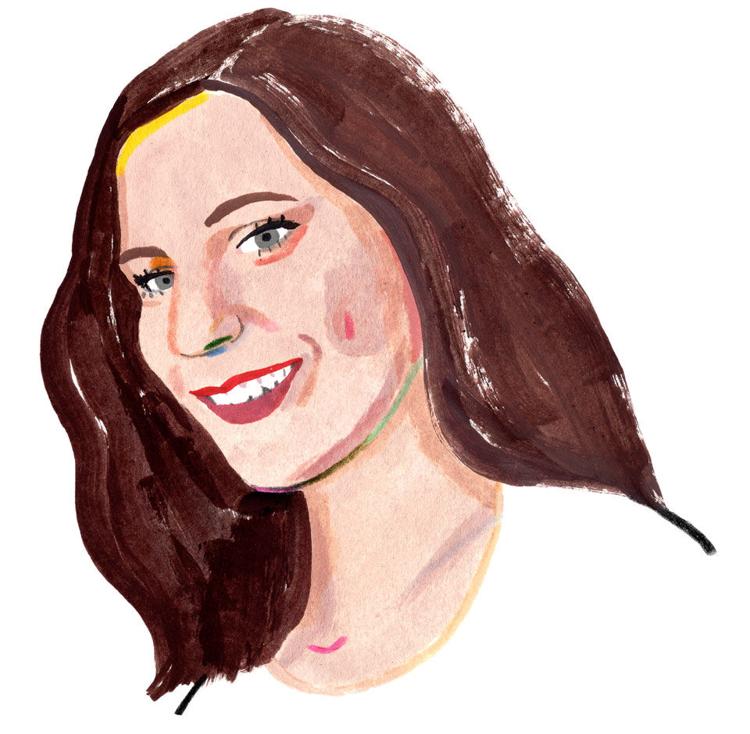 CHANGING LIVES THROUGH DANCE
Diablo Ballet cofounder Lauren Jonas finds creative ways to bring the joy of dancing to the East Bay.
Through economic recessions and global pandemics, Lauren Jonas keeps dancing.
The cofounder and artistic director
of Diablo Ballet has faced many challenges since 1993, when she started the
first professional ballet company in 
Contra Costa County. Not only does 
Jonas keep the company afloat, she
finds inspiring ways to let it evolve. In
addition to entertaining local dance
fans, Diablo Ballet's dancers perform for
thousands of underserved children in 
East Bay communities. In August, Diablo
Ballet celebrated the first anniversary
of its ballet school, which instructs more
than 100 local students, ages 3 to adult.
"It's been quite a year," says Jonas. "As soon as the shelter-in-place was 
ordered, we went to virtual training. We have been able to go back to in-person instruction again, with social distancing and temperature checks and all that. I think it's been helpful for the psyches of the students and the teachers to have a bit of in-person instruction."
Jonas was raised in Marin County, where she trained with Marin Ballet from a young age. In her 20s, she danced professionally with companies in 
Wisconsin and New Mexico, and toured North America with top Russian ballet
stars. In 1992, she visited Walnut 
Creek's Lesher Center for the Arts for the first time to see a performance by 
her Russian friends.
"I was amazed to see this beautiful venue and learn that they had a symphony and a dramatic company but no dance offering," says Jonas. She spent the next weeks and months meeting with her friend, businessman and arts patron Ashraf Habibullah. Jonas and Habibullah brainstormed the outline of what would become Diablo Ballet over the next year.
Jonas says she always envisioned 
Diablo Ballet to have a greater purpose beyond bringing world-class dance performances to Walnut Creek. "As we followed the I-680 corridor away from Walnut Creek, we realized how many kids in this area would not have had exposure to dance," she says. In 1995, Diablo Ballet launched its Performing Arts Education and Enrichment for Kids (PEEK) Outreach Programs, the only arts education programs of their kind offered by a professional dance company in the Bay Area. The programs visit local schools and have courses teaching students to express their feelings through movement and teamwork. Other programs see the company's
dancers visiting adolescents at the 
Behavioral Health Inpatient Unit at John Muir Medical Center in Concord and teenage girls incarcerated in the juvenile 
justice system in Martinez.
"It is not an exaggeration to say that we are changing lives," says Jonas. "We have seen the recidivism rates drop since we started working with the girls in the juvenile justice system."
Jonas is currently planning the premiere performance of Diablo Ballet's 27th season, scheduled for November. She hopes the performance will take place with a small audience at the company's rehearsal space, although it may have to be virtual. Either way, Jonas is happy that the show will go on.
"After all these years, I'm still honored to get to do this every day," she says. "There has never been a moment where I have felt like I could take any of it for granted. It could disappear at any time—especially now." —P.C.