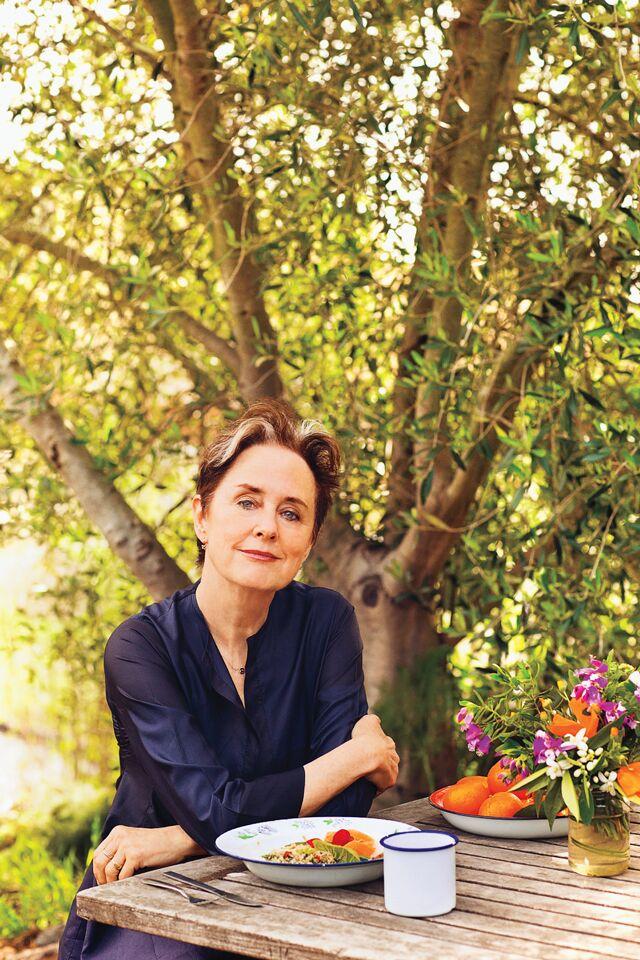 Five decades after founding Chez Panisse, Alice Waters is as busy as ever. Not only did she celebrate the 50th anniversary of her iconic Berkeley restaurant in 2021—even while scrambling to reopen its doors after shuttering due to the pandemic (she hopes to open this month)— Waters also spearheaded the launch of her first new restaurant project in years. Additionally, she is raising funds for a new food institute at UC Davis and recently released We Are What We Eat: A Slow Food Manifesto, a battle cry for the continued importance of the organic, seasonal food movement that she helped kickstart. 
Q: Why did you want to write the new book?
A: I wanted to write a manifesto about cooking and using organic food. To talk about how we lost our values, our humanity, because I believe that's what happened in the last 60 years. When I was a child, [people ate dinner together], and everything was seasonal. I didn't think about food that wasn't locally produced. It's amazing to me that we lost all of this in such a short period of time.
Q: What role does education play in organic, seasonal eating?
A: There are thousands of teens at our Edible Schoolyard program [in Berkeley] who have experienced an edible education and got hands-on experience in the garden, and I can absolutely say that it works. The school system now is supporting an industrial system that's contributing to climate change. We need to change the food in schools so that it's not just healthier but completely organic and regenerative. Schools should buy directly from farmers and farmers markets, and give real money to growers that share their values.
Q: What can you share about your new restaurant, Lulu, at UCLA's Hammer Museum?
A: I've always wanted to create a good restaurant in a museum. I've made proposals to everyone including the Louvre, the American Museum of Natural History, and even the Supreme Court. These are important places of culture where we could demonstrate how to feed our children. I envision [this restaurant] as a place to get great local, seasonal food, but also a place for education.
Q: Chez Panisse was a trailblazer in the slow food movement. How much of that was planned?
A: It wasn't. I read Diet for a Small Planet, and knew what was 
going on, living in Berkeley. But really, I just wanted the food 
that I'd eaten in France and I couldn't find here. I was looking for taste first and foremost, and that led me to the doorsteps of organic farmers and ranches. That's how I got there—as soon 
as I realized that it was the farmers who were responsible for the taste of Chez Panisse.