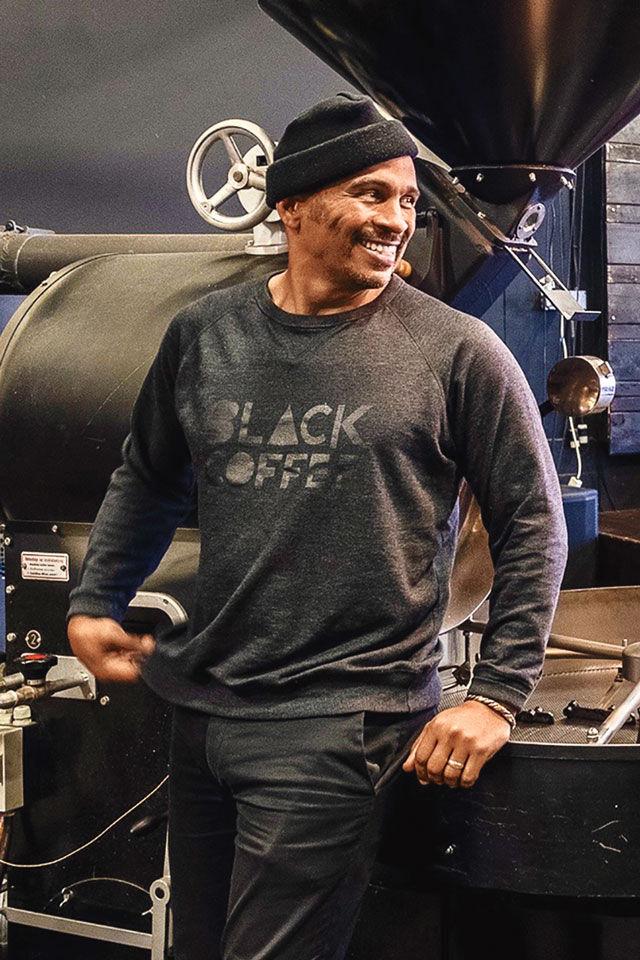 Documentary photographer–turned–entrepreneur Keba Konte 
has captured images of countless history-making figures. In 2014, 
he founded Oakland's Red Bay Coffee (the roaster's Motherland Gift Collection even made it onto Oprah's Favorite Things 2020 list), aiming to bring equity and inclusivity to the specialty coffee scene. 
Q: What were your early experiences in documentary photography?
A: I began to get more politically engaged [when I was] a student at San Francisco State University and I would go to protests. I would find that the reporting in the news was so different from what I experienced. I started bringing my camera to capture what I was witnessing firsthand.
Q: As a photojournalist, you've photographed Fidel Castro, Bobby Seale, Angela Davis, César Chávez, and others. Are there stories that stand out?
A: In Cuba, I saw a woman on her back porch doing laundry. I photographed her candidly, and my flash went off and she started calling out. Someone came out of the front of the building holding a gun. I later found out that it was a housing project where a lot of the military live. [The man with the gun] snatched my camera from me, the flash broke off, and he asked for my papers. He held me at gunpoint for about half an hour.
Q: What do you recall about photographing Nelson Mandela?
A: In South Africa, I didn't have a press pass at one of the political rallies on a big soccer field. I was in the front row of the rails in 
the stadium. When Nelson Mandela emerged, his back was to 
[the photographers] and he gave the salute—the Black power salute, the unity salute, the fist in the air—to the people in the stands.
Q: How did you first get into the coffee business?
A: I opened a café in order to have a place to showcase my artwork. … After [opening] two cafés, I wanted to roast my own coffee, 
because I had been traveling to the Caribbean and Africa. These are the big coffee origin territories.
Q: Red Bay's mission is centered around social justice. How did this commitment come about?
A: I saw a huge opportunity to create a brand, physical spaces, and coffee flavors that were more inclusive. I knew from my travels 
and research that it was Black and brown people who did the heaviest lifting in the industry and earned the smallest piece of 
the dollar. If we were going to create a new generation of coffee, 
it had to be grounded in purpose and mission.