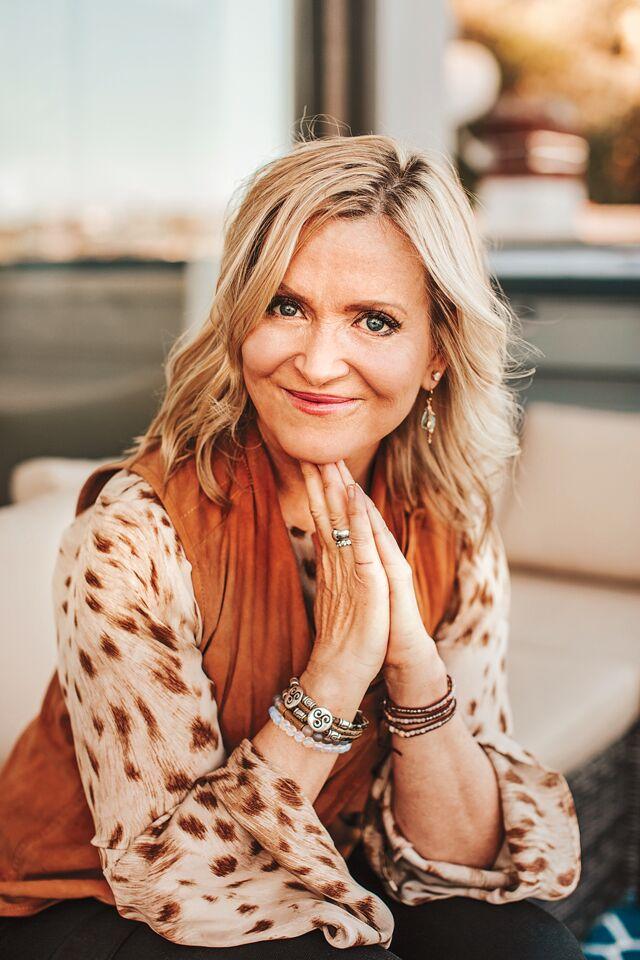 Kristine Carlson and her late husband, Richard, created a self-help sensation in the 1990s with their best-selling Don't Sweat the Small Stuff book series. Today, some 16 years after Richard's death following a 
pulmonary embolism, Carlson has continued that legacy through writing, podcasts, retreats, and a literary incubator program called Book Doulas. Here, the Martinez resident discusses grief, healing, and her TV biopic—Don't Sweat the Small Stuff: The Kristine Carlson Story, starring Heather Locklear—which aired last year on Lifetime. 
Q: You've taken an interesting career path, from graphic design to writing books and hosting retreats. Are there standout moments?
A: My career has been about following what feels right for me. I really love leading retreats for women. People are very open and honest with me, especially if they've read my books, because they feel like they know me. There was one woman who had been in an abusive relationship and she said watching the movie reminded her what a healthy relationship looks like. I thought that was beautiful; you never know what messages people are going to get from a movie like this.
Q: What can you share about the making of the film?
A: Meeting Heather was so much fun. We developed this sweet and unanticipated friendship. That was the biggest surprise. There are a few Hollywood things that happen in the movie—overdramatizations and the like—but that's part of creating the right arc.
Q: What was your experience watching the movie for the first time?
A: It was very slow motion for me. Someone asked me if it was hard to watch the movie, and I said it was a lot harder to live it. I enjoyed the third time when I watched it by myself. I wasn't shocked by it anymore and took it in at a different level.
Q: What did your two daughters think about it?
A: It was hard for them to see themselves in the film. They were worried about it [before the film came out], and I think it was even worse to see it. They were very supportive of me, though, and are proud of their mom and dad.
Q: Is your work on grief and healing particularly relevant now?
A: There are so many people [experiencing] loss. As a culture, we've never done a very good job of dealing with loss, so it's great time for a movie like this to show the messiness. I have noticed an uptick in the need for people to connect to my work. We've gone through so much with this pandemic, and everyone has experienced so much change.