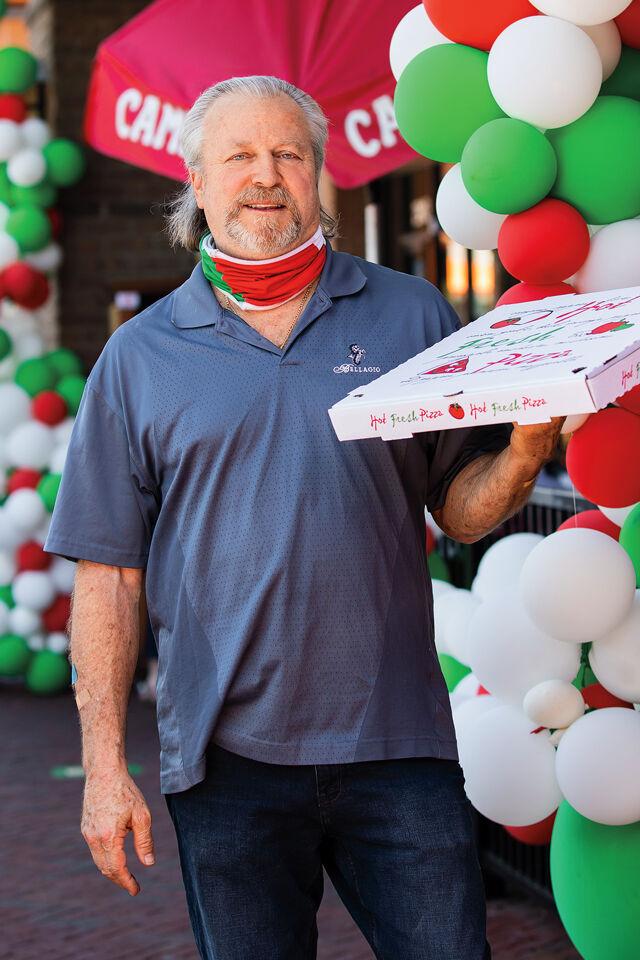 Restaurateur Rocco Biale has long valued family, community, and giving back. At the outset of the COVID-19 pandemic, the team at Rocco's Ristorante Pizzeria—founded in 1999—donated more than 7,000 meals to health-care providers at John Muir Health and Kaiser Permanente in Walnut Creek. Here, Biale shares his thoughts on the future of the 
industry and his commitment to local outreach.
Q: How has your emphasis on family shaped the trajectory of Rocco's Ristorante Pizzeria?
A: I come from a family of business owners. My grandfather was in the butcher shop business in San Francisco. My dad was also in the bar and restaurant business, along with his brother. … I've been in the restaurant industry 42 years. My adult kids all work here. We have the hospitality industry in our bloodline. And not just on my side of the family—my wife's mother owned a Mexican restaurant 
in Concord for a long time.
Q: How has community outreach become such an integral part of Rocco's tradition?
A: It goes back to when we first opened, a little over 20 years ago. We're most noted for our gift baskets. We donate 10 to 20 a month, whether for a crab feed, veterans' club—whoever is having the fundraiser. They bring in an empty basket, and we fill it with food, wine, beer, [and] Italian food products, and then it goes to raffle. We've also done ads in school play [programs], gift card donations, [and] advertised in yearbooks and swim programs. We try to keep it local.
Q: How will this health crisis impact the food industry's future?
A: Regardless of where we end up with the current pandemic, 
the restaurant business was struggling before this. It was a slim profit-margin business to begin with. [The pandemic] exacerbates it—it takes that small profit margin, and it makes it smaller. COVID-19 is going to change the road of the restaurant industry for a long time.
Q: Are there pandemic pivots made by the restaurant industry that 
you admire?
A: The creative and imaginative ways [that restaurants have] 
decorated and facilitated outdoor dining. Some [have] done a lot of plants, lights, and this and that; some have kept it simple. Also, I've noticed quite a bit of packaging family meals together.
Q: If you weren't in the restaurant business, what would be your ideal job?
A: Every kid has a dream, and mine was to play Major League 
Baseball.