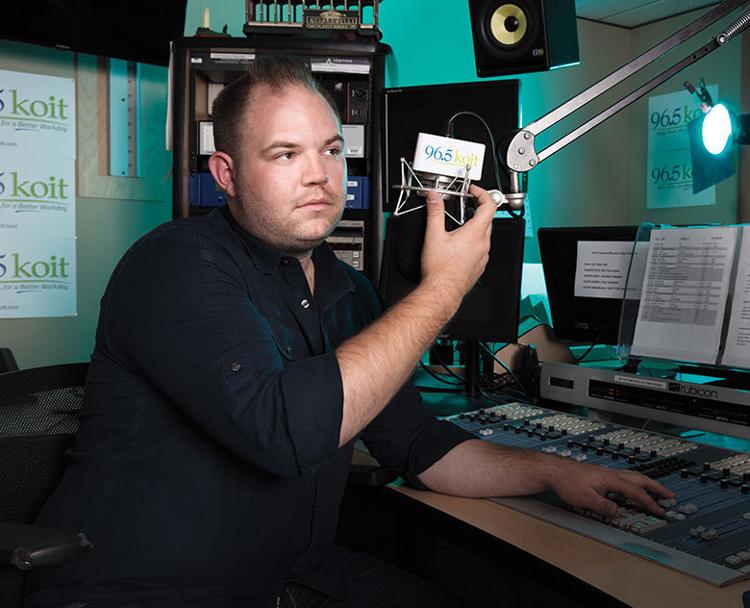 01 Andrew Hart
Morning Show Host, 96.5 KOIT-FM; Host, "Andrew's Appetite," ABC-7
Age: 27
Lives: Walnut Creek
Works: San Francisco
You've got to get up pretty early to be successful on morning radio: 2:30 a.m. to be precise. But Andrew Hart has always been an early bird.
Hart came to radio through a love of music (and a summer radio job). A virtuoso pianist, he was accepted into the Beethoven Society at Southern Illinois University–Carbondale at age seven and credits his success to never using the words can't or fail.
By 19, Hart was on the air at KISS FM in Chicago, and by 20, he was syndicated on Sirius XM. Now, at 27, he's the youngest ever cohost of the 96.5 KOIT morning show, where his booming baritone dominates the airwaves from 5:30 to 10:30 a.m.
In addition to his morning show, Hart prerecords two shows that air later in the day on Star 94.1 in Atlanta and 106.5 in Sacramento.
He has also partnered with ABC-7 to launch Andrew's Appetite, a biweekly TV show that features the Bay Area's coolest and tastiest places to eat. With Facebook in mind, Hart designed the show with snackable (pun intended) video clips that can be viewed and shared on social media easily.
"My age has always been my biggest challenge," says Hart. "I've been lucky to find the decision makers who didn't look at me as a kid, but as a true asset to the team . . . and as a total radio geek." koit.com, abc7news.com. —Sara Hare
---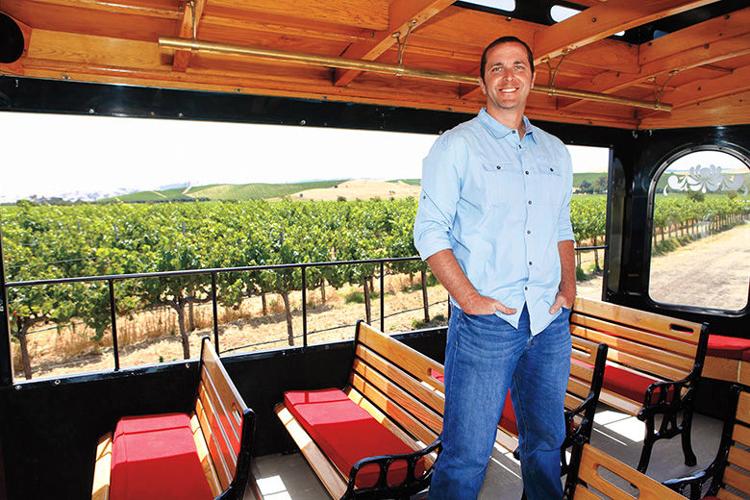 02 Brian Luke
Owner, Livermore Wine Trolley
Age: 33
Lives/works: Livermore
Full-time Santa Clara County firefighter Brian Luke was inspired after visiting another wine region that offered a wine trolley as a way to get from winery to winery. He then launched a local version of the responsible transportation for reveling wine tasters: the Livermore Wine Trolley.
The trolleys look like old-time cable cars on wheels and travel from downtown Livermore to a handful of wineries, providing safe transport at reasonable prices. Six-hour guided tours include lunch and tastings at several stops, or you can freewheel it on the new hop-on, hop-off trollies and taste on your own, then jump on the next available trolley.
"I'm proud to act as an advocate for these wineries and promote tourism within this great wine region," says Luke. livermorewinetrolley.com. —Sara Hare
---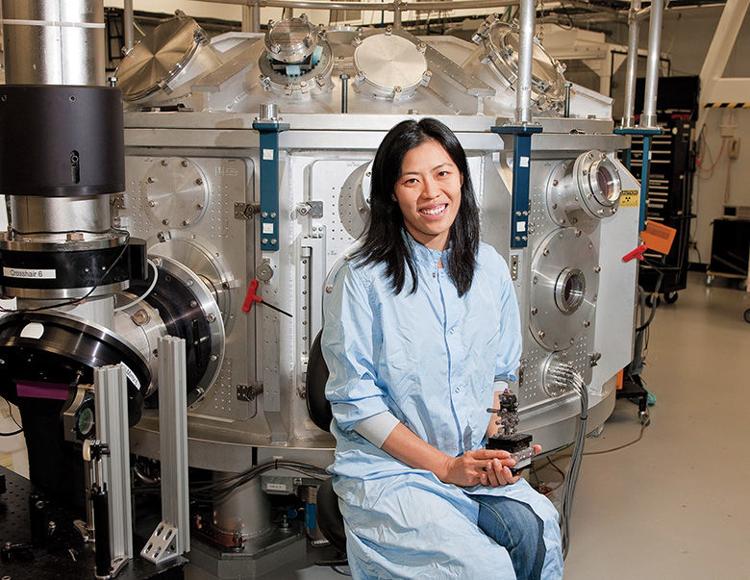 03 Tammy Ma
Fusion Physicist, Lawrence Livermore National Laboratory
Age: 33
Lives: Oakland
Works: Livermore
Call her a stargazer with a Ph.D. in aerospace engineering. As a fusion physicist, Tammy Ma uses an enormous laser to create miniature stars on Earth. Why? To demonstrate "sustained thermonuclear fusion—the same reaction that occurs in the sun," says Ma.
If she and her team are successful, it will be possible to create a clean, limitless source of energy for humankind.
She recently received the Presidential Early Career Award for Scientists and Engineers, the government's highest honor for up-and-coming independent researchers in these fields. She even shook hands with the president. llnl.gov. —Sara Hare
---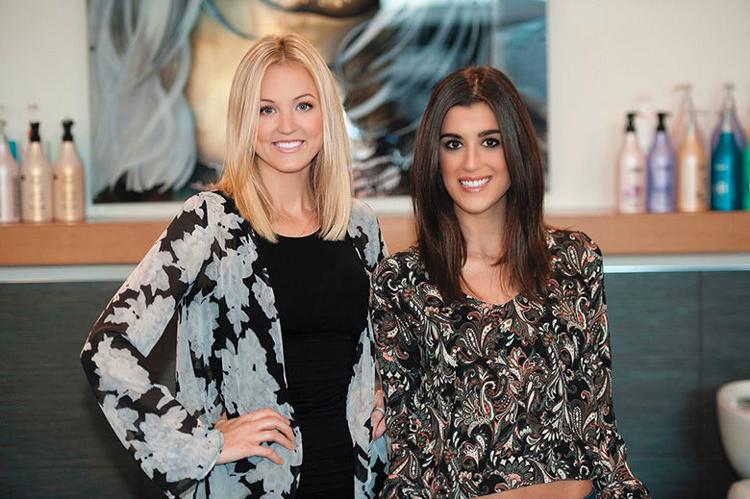 04 & 05 Alyson Bonaddio & Leida Ebrahimi
Owners, Blow Dry Bar Studios
Ages: 27, 27
Live: Walnut Creek
Work: Danville and Walnut Creek
Friends for 20 years, Alyson Bonaddio and Leida Ebrahimi have achieved meteoric success with their Blow Dry Bar Studios in Walnut Creek and Danville. The salon offers clients a simple blow-out or a blow-out and styled updo, in addition to extensions, false eyelashes, and full makeup, making it the hottest reservation in town on a Saturday afternoon.
The best friends understood that women were looking for a fun, relaxing, and affordable way to get a blow-out. They opened their first studio four years ago, and continue to collaborate inside and outside of their business. "Listening to each other has been the key factor to our success," says Bonaddio. "We make a really great team." bdbstudio.com. —Sara Hare
---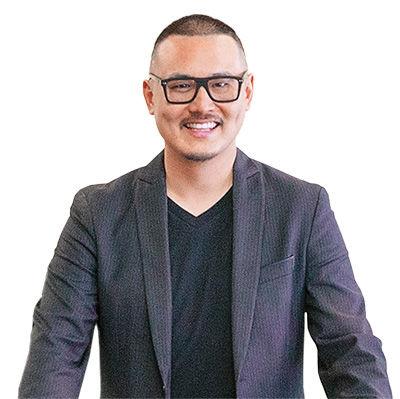 06 Shaun Tai
Executive Director, Oakland Digital
Age: 35
Lives: Lafayette
Works: Oakland
As the founder of Oakland Digital—an award-winning design studio—Shaun Tai has dedicated his time to enhancing digital literacy and professional opportunities among underserved, minority, and at-risk populations. His newest challenge is designing, building, and scaling a web application called Bridgegood. It connects early-stage designers with professional opportunities. odalc.org. —Lauren Bonney
---
07 Rachael Martinez
East Bay Director, Tenacity Project
Age: 27
Lives: San Ramon
Works: Danville, Lamorinda, Oakland
A former neuro-exercise therapist for people with spinal cord injuries and neurological disorders, Rachael Martinez has seen how sports can help the body and the mind. Now, Martinez has shifted careers. Working in the world of lacrosse, she inspires and builds the confidence of young women through the Tenacity Project, which provides training, coaching, and college counseling to aspiring collegiate athletes through camps, summer leagues, club teams, and more. In addition to working with roughly 450 players, Martinez oversees the Elite staff of about 40 coaches. tenacityproject.org. —Sara Hare
---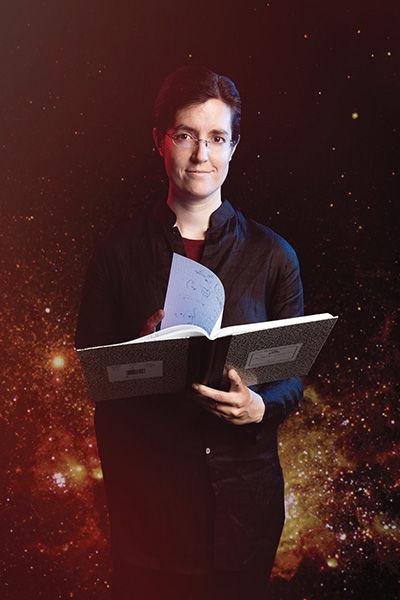 08 Kathryn Zurek
Physicist and Particle Theorist, Lawrence Berkeley National Laboratory
Age: 35
Lives/works: Berkeley
At 15, Kathryn Zurek wanted to understand how the universe worked, so she skipped a few grades and started taking college classes. She never looked back. These days, she teaches graduate-level physics at UC Berkeley, where students learn that persistence, focus, and asking the right questions are what science is all about.
 Zurek's also a Berkeley Lab physicist and particle theorist, doing world-class research trying to unlock and understand one of the universe's greatest mysteries: the nature and theory of dark matter. "Dark matter is five times as prevalent in our universe as ordinary matter—protons, neutrons, and electrons—and yet we remain in the dark about its nature." 
Even though Zurek is trying to do what no other scientist has been able to, she says her biggest challenge hasn't been paving the way, but learning to ask the right questions. "When you start working on a new problem, you commit to it," she says. "Before going down a path, you have to have a good sense of what are the right problems to be tackling, which will yield some insight without being too challenging for a direct assault." lbl.gov, berkeley.edu. —Sara Hare
---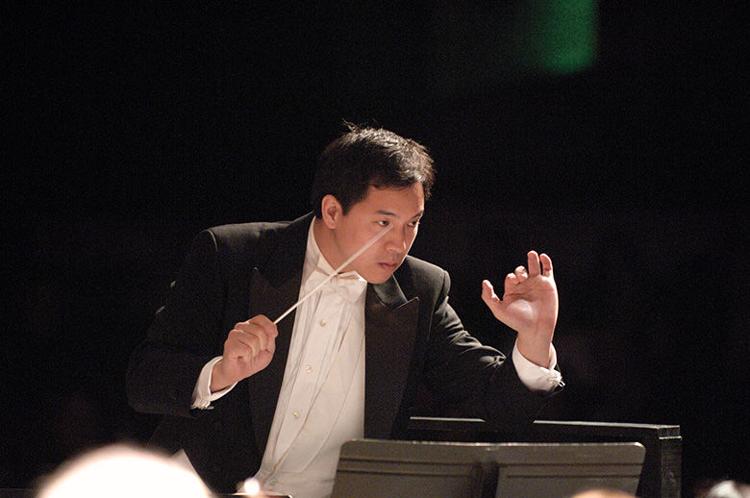 09 Ming Luke
Conductor/Music Director, Berkeley Community Chorus and Orchestra
Age: 38
Lives: Mountain View
Works: Berkeley and globally
Ming Luke is no stranger to a tuxedo. As the music director of the Berkeley Community Chorus and Orchestra, Luke conducts six concerts a year, with 230 chorus members and 80 orchestra members. He is also a guest conductor with the San Francisco Ballet, having conducted more than 50 times locally, and on four national and international tours. Luke also travels the world to conduct for a host of groups, including The Kennedy Center Opera House Orchestra and the Birmingham Royal Ballet.
Luke describes the challenge of his industry this way: "You can work 50 hours a day and can still do more." Despite his full schedule, in his free time, Luke gives classical music and his tuxedo a well-deserved rest in favor of spending time with his greatest sources of inspiration: his wife and kids. bcco.org. —Sara Hare
---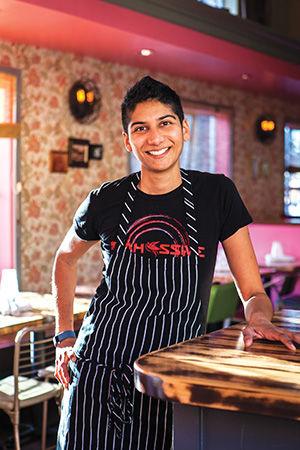 10 Preeti Mistry
Chef/Co-Owner, Juhu Beach Club
Age: 39
Lives/works: Oakland
Chef-owner of the hip Temescal eatery Juhu Beach Club, Preeti Mistry is something of a culinary rock star. She's staged an insanely delicious pop-up restaurant, appeared on season six of Bravo's Top Chef, and fed hungry techies as an executive chef at Google—and she's made it all look easy.
A self-described "green zebra tomato—extremely distinctive from all the others, a little hard on the outside, but pure love at the center," Mistry pours that love into her Oakland-style, new Indian street food, a seductive cuisine that is served up at Mistry's brightly colored restaurant named for Mumbai's famous Juhu Beach.
And now that she's no longer in the kitchen all day, every day, she has time to think about what's next. juhubeachclub.com. —Sara Hare
---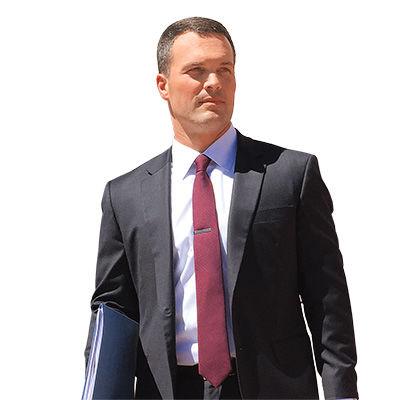 11 Aron J. DeFerrari
Deputy District Attorney,  Contra Costa County
Age: 37
Lives: Alamo
Works: Martinez
As a criminal prosecutor, Aron DeFerrari represents the people of the state of California in the Contra Costa County District Attorney's Office. He's tried more than 65 jury trials to reach a verdict (55 of which he has won), is one of the few prosecutors in the county D.A.'s office under the age of 30 to try a murder case, and is currently the designated human trafficking deputy district attorney. co.contra-costa.ca.us. —Lauren Bonney
---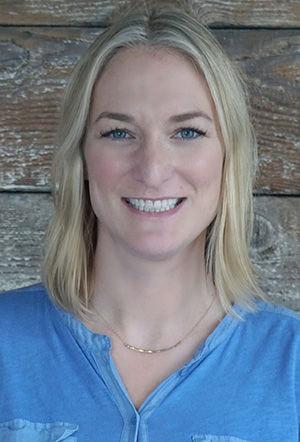 12 Jesse Gillette
Senior Director of Strategic Partnerships, Pandora
Age: 34
Lives: San Francisco
Works: Oakland
While Jesse Gillette's secret to success might be winning over her clients with cat emojis—"because seriously, who doesn't respond to cat emojis?"—her passion for business development has proven to be her ticket to the top. As Pandora's senior director of strategic partnerships, Gillette oversees mobile and new content partnerships—she teamed up with NPR to bring This American Life and Serial to the music platform—to bring more variety to the streaming site. pandora.com. —Lauren Bonney
---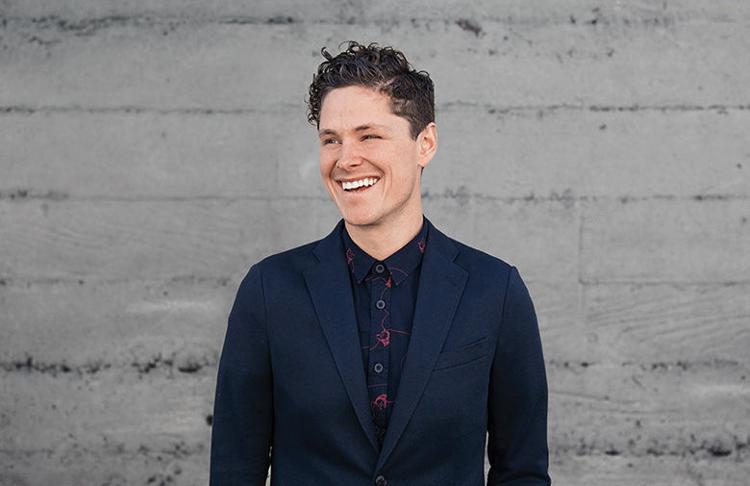 13 Beau Oyler
Principal, Enlisted Design; CoFounder, Urbio
Age: 37
Lives: Walnut Creek
Works: Oakland
If you're curious about the next big trend, just ask Beau Oyler, founder of Enlisted Design, an industrial design and branding firm in Oakland.
Oyler pioneered a design cooperative that works with Fortune 500 companies and start-ups to design new products and develop branding solutions. His big-name clients include Skype, Dreyer's, and Dell, to name a few. Enlisted is on the rise and has had hugely successful case studies with companies like Netgear Arlo (a wireless, weatherproof, HD smart-home security camera) and Ames (a construction-landscaping product company).
"Our clients rely on Enlisted to be cutting-edge, fashion-forward, tech-savvy, and edgy," says Oyler. "We are creating the products and brands of tomorrow."
Oyler is also the cofounder of Urbio, an award-winning design and manufacturing company that offers organizational solutions for small-space living, including vertical gardening (Urbio), bathroom accessories (Sabi), and wall organization (Perch). This also happens to be another branding success story: Urbio was recently named one of the Best Entrepreneurial Companies in America by Entrepreneur magazine. enlisteddesign.com, myurbio.com. —Sara Hare.
---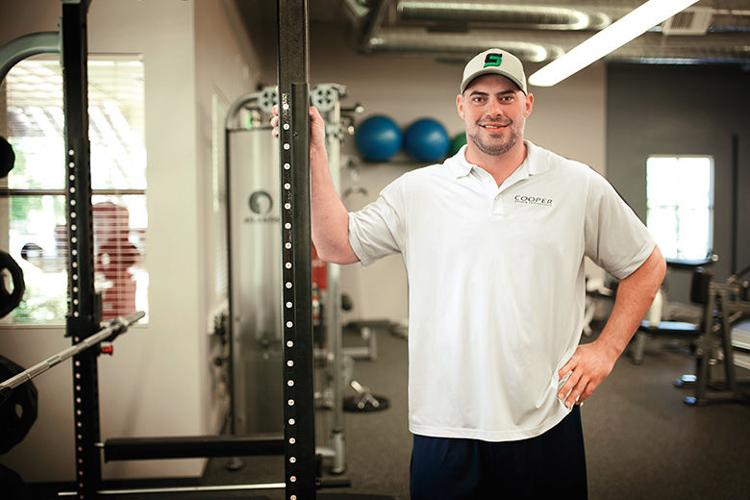 14 Chris Cooper
Founder, Cooper Sports Performance
Age: 38
Lives: Danville
Works: Dublin
After a 10-year run in the NFL as a defensive lineman, including a stint with the Oakland Raiders, Chris Cooper founded a performance and wellness facility that helps young athletes, college athletes, and fitness enthusiasts. His business also offers a wellness component that features nutritional guidance, physical therapy, chiropractic and neurological treatment, naturopathic medicine, and even massage therapy. "Whether clients need speed training, nutritional advice, or neurological care, they can get the best at one facility," says Cooper.
Cooper wants his clients to overcome self-imposed limitations so they can surpass their goals, just as Cooper, a Division II, sixth-round draft pick, did. coopersportsperformance.com. —Lauren Bonney
---
15 Lisa Belk
Computing Division Leader, Lawrence Livermore National Laboratory
Age: 38
Lives/works: Livermore
Computer scientist Lisa Belk leads a team of 85 software coders who program the world's largest laser, the National Ignition Facility, which is the size of three football fields and can do everything from supporting national security missions to developing clean energy.
Belk was previously the IT manager for the lab's Global Security Directorate and led software verification projects for the Department of Homeland Security's counterterrorism program.
In addition to software development, Belk is focused on STEM education and opportunities for young women: She teaches the lab's Fun With Science class, a free field trip for fifth-grade classes. llnl.gov. —Sara Hare
---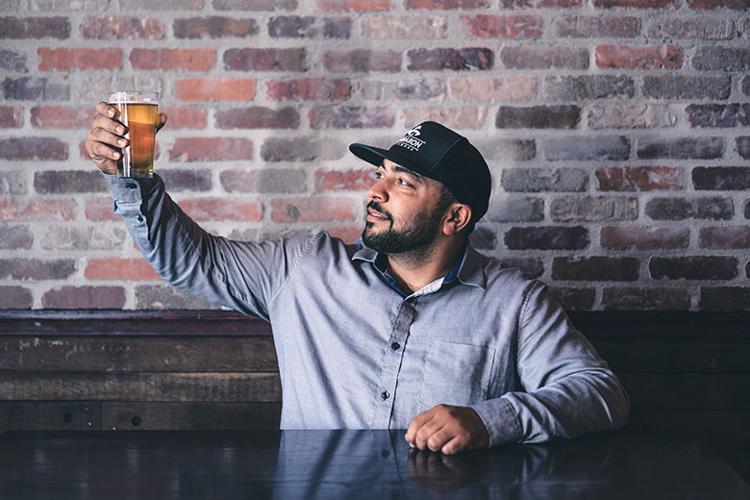 16 Harpreet Singh
Owner, Beer Baron
Age: 28
Lives: Livermore
Works: Livermore, Pleasanton
Harpreet Singh didn't shy away from taking on the big job of transforming a former Livermore dive bar into the superhip Beer Baron when the opportunity arose. Now, his First Street bar serves 30 artisanal craft beers on tap alongside phenomenal flights of whiskey.
Singh's latest challenge: Expanding his successful operation to Pleasanton with Beer Baron Bar and Kitchen, which was set to open in August. "I have the bar part in the bag, but the kitchen will be my greatest challenge," says Singh. beerbaronlivermore.com. —Sara Hare
---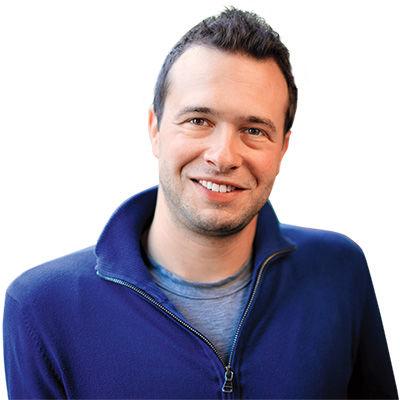 17 Andrew Hoffman
Co-owner, Comal and The Advocate
Age: 36
Lives: Albany
Works: Berkeley
Andrew Hoffman makes sure that both of his co-owned restaurants, Comal and The Advocate, run smoothly. From HR to accounting, floor mopping to menu development, Hoffman does it all. On top of that, he's implemented a service-charge model that does away with tips, significantly raising income for back-of-the-house employees. Hoffman also acts as an advocate for alternative compensation models by consulting with other restaurants. comalberkeley.com, theadvocateberkeley.com. —Lauren Bonney
---
18 Tongji "Youyou" Li
Automotive Engine Oil Formulator, Chevron Oronite
Age: 24
Lives: Hercules
Works: Richmond
With a degree in mechanical engineering from MIT, Tongji Li is a development program engineer at Chevron Oronite who works with a team of engineers making the world's machines—including your car—run better. Her team manufactures and markets performance-enhancing fuel and oil additives, as well as researches ways to maximize the life span of engines. Li is also an advocate for women in STEM and volunteers at a local middle school, where she hopes to spread her love of math to her students. oronite.com. —Lauren Bonney
---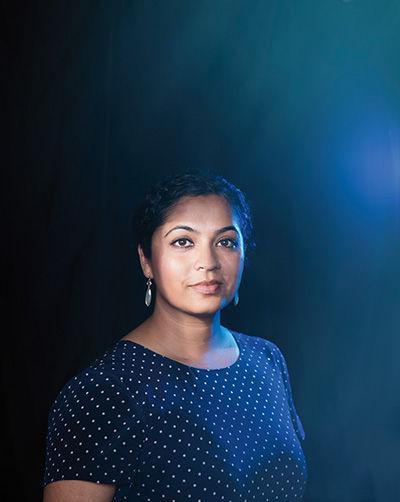 19 Ritu Mathur
Brand Director, Clif Bar and Company
Age: 39
Lives: San Francisco
Works: Emeryville
It's hard to pinpoint Ritu Mathur's greatest accomplishment. Is it her successful tenure as brand director at Emeryville's Clif Bar and Company? Her fearless two-year journey to survive leukemia? Her summit of Mount Shasta to support cancer research? The simple act of learning to ride a bike at age 38 because the company she loves was founded on a bike? How about all of the above.
With an M.B.A. from UCLA and a B.A. in economics from Cal, Mathur was more than qualified to lead the Luna Bar team at Clif as it introduced a new line of lower-sugar products. But business qualifications weren't all that Mathur brought to Clif.
Her recipe for success has just a few ingredients: "Realizing that anything worth having takes hard work and a positive attitude, being quick with a smile, and laughing a lot." So it's no surprise that when she became sick, her team of "really good people" held a dance-a-thon in her honor, raising $10,000 for leukemia research. She clearly has her heart, and her energy bar, in the right place. clifbar.com. —Sara Hare
---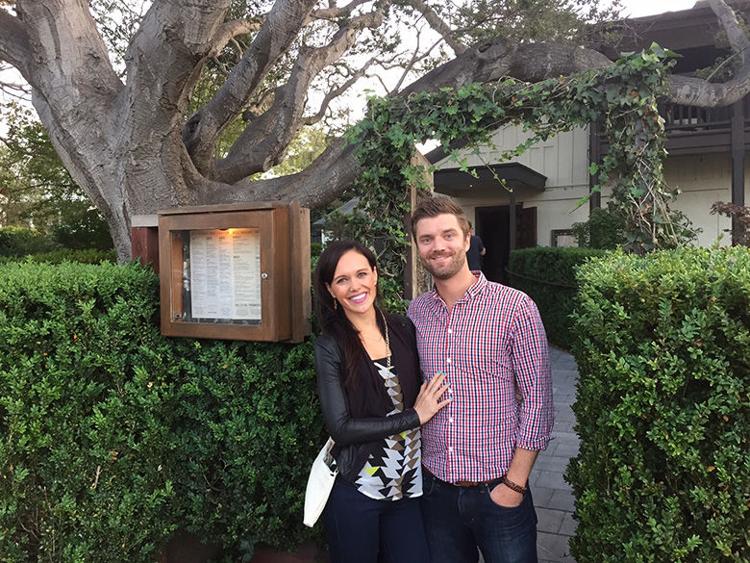 20 & 21 Ashley & Dave Pitt
Blogger, A Lady Goes West/Fitness Professional, 24 Hour Fitness; Director of Partnership Sales, the Golden State Warriors
Ages: 32, 34
Live: Walnut Creek
Work: Walnut Creek/San Ramon; Oakland
This power couple is all about the East Bay. Ashley's blog, A Lady Goes West, documents her healthy lifestyle of workout routines, food, and adventures in the Bay Area and beyond. Her blog has partnered with Naked Juice, Orchard Valley Harvest, and a number of other sponsors for content and giveaways. Ashley also writes the fitness blog 24Life and teaches group fitness classes for 24 Hour Fitness across the East Bay.
Dave—a sports guy through and through—used to sell sponsorship deals with the Orlando Magic. Now, he creates ways for the Golden State Warriors to keep fans pumped up—and cheering on the Dubs—at Oracle Arena by partnering with big brands, such as Peet's Coffee and Tea and BMW. "Having grown up playing team sports all my life, even to this day, gives me a very keen appreciation for how putting in a little extra sweat equity, even in the face of adversity, can yield immeasurable results," says Dave. aladygoeswest.com, nba.com/warriors. —Lauren Bonney
---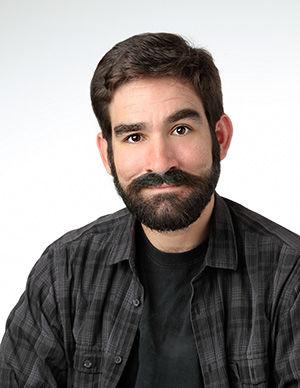 22 Joel Roster
Artistic Director, Town Hall Theatre Company
Age: 33
Lives: Martinez
Works: Lafayette
Since he was eight, Joel Roster has been working in professional theater, taking on roles from actor to director to playwright. These days, you'll find him behind the scenes at Town Hall Theatre in Lafayette.
As artistic director, Roster's most challenging task is choosing the annual productions that will keep the small theater alive. For the past two seasons, Town Hall presented parts one and two of the Pulitzer Prize–winning Angels in America, the play's first production in the East Bay outside of colleges and universities. townhalltheatre.com. —Sara Hare
---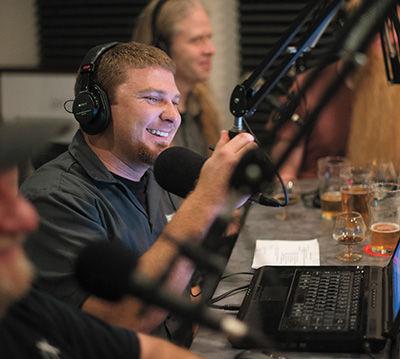 23 Scott Moskowitz
Partner, The Hop Grenade; Host/Producer, The Brewing Network
Age: 33
Lives/works: Concord
What do radio and beer have in common? They are both passions of Scott Moskowitz, one of the founders of The Hop Grenade, a craft-beer bar in Concord's Todos Santos Plaza. Moskowitz is also the radio host, since 2005, of beer-themed talk radio on The Brewing Network, a resource for brewers and beer lovers.
Moskowitz produces and broadcasts radio shows that feature beer news, brewer interviews, and tips on home brewing from The Hop Grenade, where you can sample local and regional brews while watching the broadcast live. thehopgrenade.com, thebrewingnetwork.com. —Sara Hare
---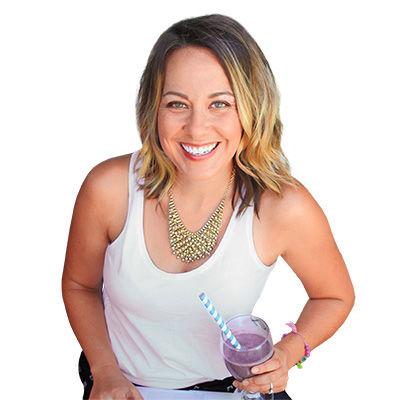 24 Michelle Smith
Owner/Blogger, The Whole Smiths
Age: 36
Lives/works: Livermore
With the goal of making clean eating fun and approachable for anyone, Michelle Smith creates and shares healthy whole food recipes great for the entire family on her blog and with her Instagram followers. (She has over 47,000.) Smith wants to help her readers  think about what they're eating and where their food comes from to ensure a properly fueled body. thewholesmiths.com. —Lauren Bonney
---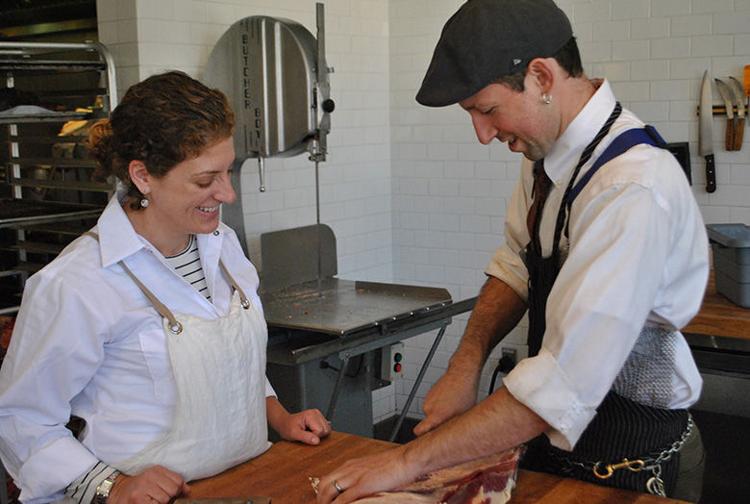 25 & 26 Aaron & Monica Rocchino
Owners, The Local Butcher Shop
Ages: 35, 38
Live: Oakland
Work: Berkeley
This husband-and-wife team own and operate The Local Butcher Shop in Berkeley, which supplies meat to the public and a few local restaurants from ranches and farms within 150 miles of Berkeley. The shop specializes in custom-cut butchery and uses the whole animal by making sausages, smoked meats, and other products—think soap out of beef fat. The duo are passionate about supporting the local ranching and farming community. thelocalbutchershop.com. —Lauren Bonney
---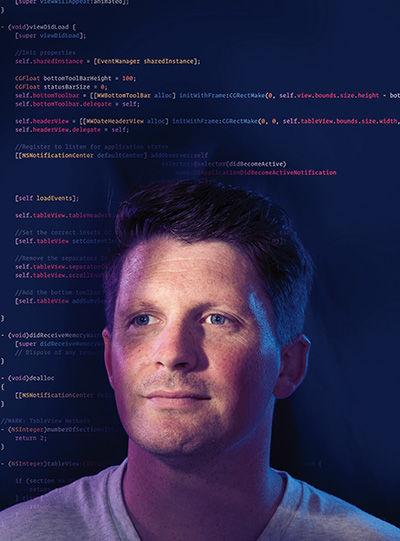 27 Ryan Madden Walker
Founder, Link in Profile
Age: 32
Lives/works: Alamo
You may know Danielle Walker from her Against All Grain cookbooks and website, and her posts on Instagram. But her computer-savvy husband, Ryan Madden Walker, is also hard at work behind the scenes.
An engineer, lawyer, and now tech industry executive, Ryan writes HTML code for the website and streamlines the social media interface that has earned Against All Grain close to a million followers.
His latest innovation is Link In Profile, a subscription-based app that allows you to post a link on Instagram that will send your followers to your blog, website, or anywhere on the web.
"Unlike other social media platforms where you can post a link to an article or your own site, Link In Profile simplifies the process on Instagram," says Ryan. "It was a problem Danielle was having, and I could create the solution."  
With two boys, three cookbooks, and a few new projects in the works, the Walkers' days are full, as they bounce between video shoots, promotional tours, and of course, lots of cooking. linkinprofile.com. —Sara Hare
---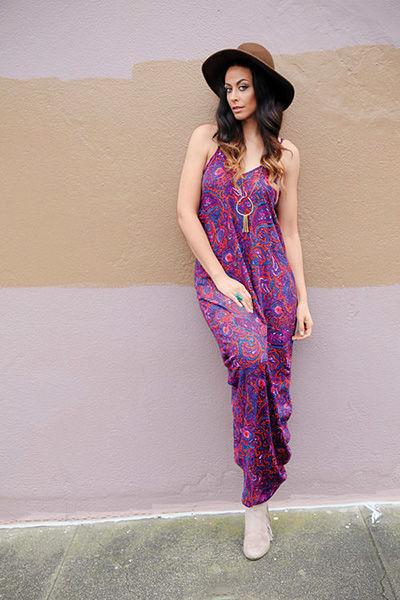 28 Alicia Jay
Senior Manager of Game Experience, Golden State Warriors; Owner, TallSWAG
Age: 35
Lives/works: Oakland
The combination of music, lighting, video, and all-around entertainment at every Golden State Warriors home game makes for an incredible experience. And Alicia Jay is the woman in charge, making sure all the elements come together to guarantee an unforgettable event.
As if creating the ultimate fan experience for the Warriors weren't enough, Jay also runs TallSwag, an online site where she shares her personal experiences and rocking style. "TallSwag is more than fashion . . . it's a freaking fabulous tall life," her website says. The six-foot-six-inch-tall Jay wants to inspire people to live purposefully and authentically, and strives to remind every woman "to stand tall every day, in every way." tallswag.com. —Lauren Bonney
---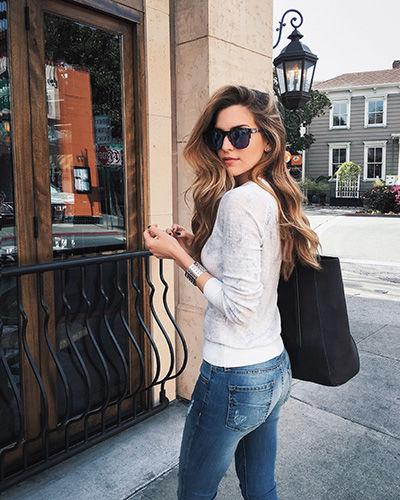 29 Nichole Ciotti
Social Media Influencer, Vanilla Extract
Age: 29
Lives/works: Walnut Creek
When she's not in Walnut Creek, Nichole Ciotti is traveling the world wearing top-name apparel, including Express and Guess, to promote products on her blog, Vanilla Extract, as well as all of her social media channels. Ciotti's entrepreneurial spirit and corporate partnerships make her a social media guru. (She has 167,000 followers on Instagram.) Her blog offers styling tips, fun anecdotes, and links to the pieces featured in her outfits. You can even shop by hashtag. vanillaextract.me. —Lauren Bonney
---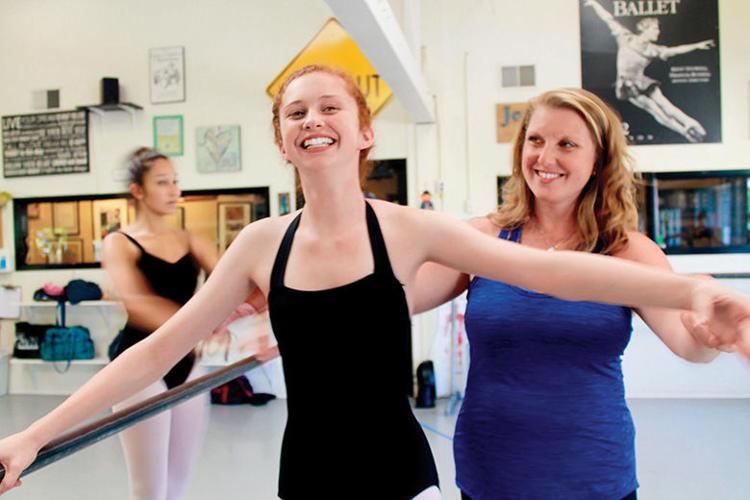 30 Jennifer Perry
Owner/Director, Lareen Fender's The Ballet School Performing Arts
Age: 39
Lives/works: Walnut Creek
Under the tutelage of her grandmother, Lareen Fender, Jennifer Perry grew up with an immense love for dance. Now, she's taken over her grandmother's ballet school, where she teaches ballet and Broadway-style dance, and develops classes offered at the studio. But she doesn't stop there: Perry is a casting director, choreographer, director, and producer through the Lesher Center for the Arts—and has won seven Shellie Awards. theballetschool.org. —Lauren Bonney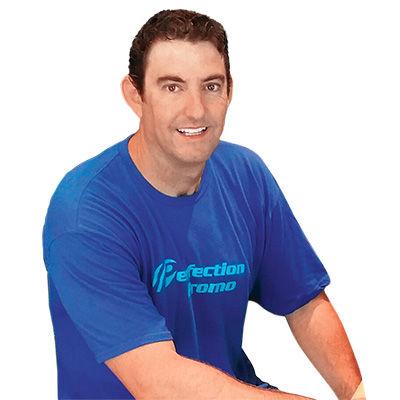 31 Harry Ein
Owner, Perfection Promo
Age: 38
Lives/works: Walnut Creek
Even though he works out of his home garage, Harry Ein sells over $4 million worth of promotional swag each year to tech companies and professional sports teams, including the Golden State Warriors. From T-shirts to key chains, USB drives to drones—you name it, Ein has probably put a logo on it. In an industry with roughly 20,000 reps doing the exact same thing, Ein dives in head-first, seeking new clients and maintaining customer relationships, earning him the 2015 National Sales Rep of the Year award from Advertising Specialty Institute's Advantages magazine. perfectionpromo.com. —Lauren Bonney
---
32 Collin Cranor
Winemaker, Nottingham Cellars and Vasco Urbano
Age: 30
Lives: Pleasanton
Works: Livermore
Collin Cranor was a glazier, installing glass systems in high-rise buildings, before becoming a self-taught winemaker and entrepreneur. Now, he leads his family's business in winemaking operations, product development, marketing, and outside sales. Thanks to Cranor, Nottingham Cellars grew from a 500-case production to more than 12,000 cases—in just five years—and his wines can be found in stores across the country. In June 2015, Vasco Urbano won gold for best Grenache at the San Francisco International Wine Competition, beating out more than 1,000 wineries from 26 countries. nottinghamcellars.com. —Lauren Bonney
---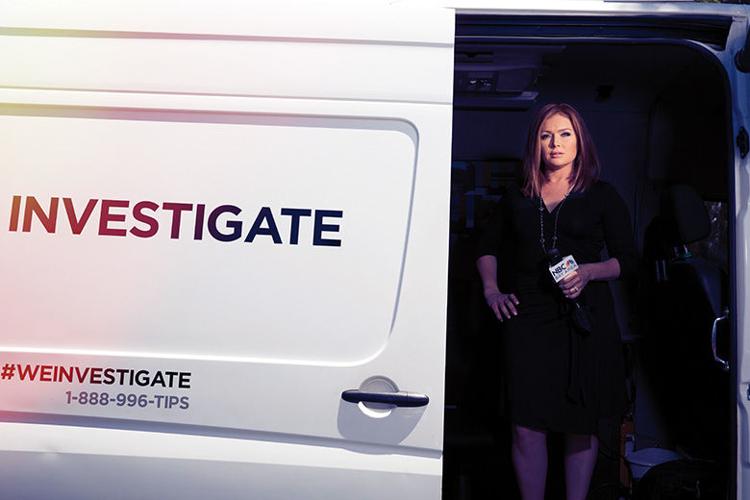 33 Elyce Kirchner
Reporter, NBC Bay Area News
Age: 37
Lives: Walnut Creek
Works: Contra Costa County
As an investigative reporter for NBC Bay Area News, Elyce Kirchner is always on the hunt for a story. The Walnut Creek resident's beat is Contra Costa County. Most days, you'll find her blazing a path along the I-680 corridor from caution-tape scenes to law enforcement offices, as she gets the skinny on community stories that she reports on the evening news.
"At its best, journalism identifies a problem and brings about change," says Kirchner.
Her reporting has prompted both state and federal legislative change and improved safety standards, such as her investigative piece on boat accidents that led to Governor Jerry Brown's signing a bill requiring recreational boat drivers to pass a safety course and obtain an operator card.
She's been recognized with several journalism awards and nominations, including a 2014 Associated Press Award for an ongoing, yearlong series on ski and snowboard safety in California, a 2015 Emmy Award, a National Headliner Award for investigative reporting, and a total of eight Emmy Award nominations.  
Although the former Division I soccer player claims she can no longer play a full game (Kirchner played for the University of Oregon and Tulane University in Louisiana), thankfully, her endurance for hard-hitting news remains strong. nbcbayarea.com. —Sara Hare
---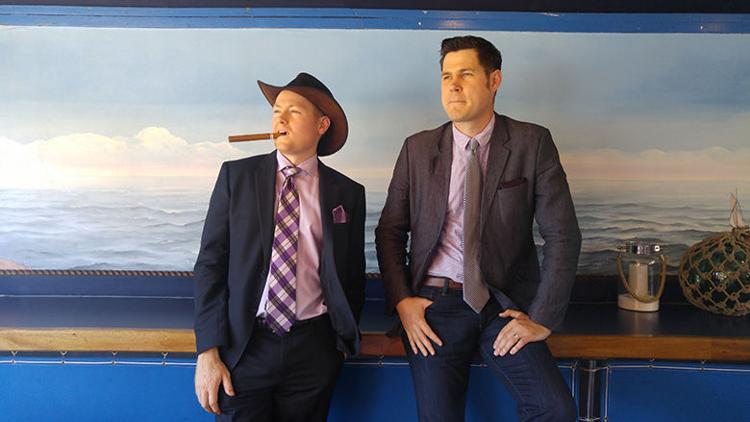 34 & 35 Dom McCarty & Matt Cooper
CoFounders, Restado Technologies Inc.
Ages: 32, 33
Live: Oakland, San Francisco
Work: Oakland
Campolindo High graduates Dom McCarty and Matt Cooper pooled talents in 2015 to launch Restado, a friend-to-friend restaurant recommendation app that works with participating restaurants in the I-680 corridor. The only app that pools rewards or "kickbacks," Restado reimburses you 4 percent of your bill when a friend dines where you suggest or you try a place a friend recommends.
This innovative idea is just the tip of the iceberg salad, so to speak, as the pair continue to grow the number of participating restaurants—from the more than 30 they currently partner with, including Walnut Creek Yacht Club, Sunol Ridge, and American Kitchen—and users across the country. "That basically means lots of techie work," says Cooper, "and then going to different restaurants and eating appetizers." restadoapp.com. —Sara Hare
---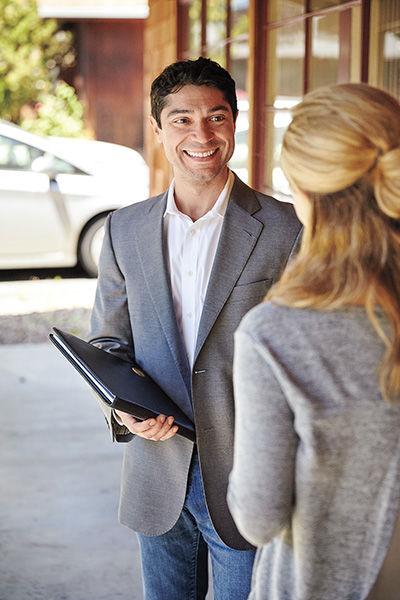 36 Dino Riggio
Principal, Dino Riggio and Associates
Age: 35
Lives/works: Lafayette
Almost a decade ago, Dino Riggio formed what is now known as Dino Riggio and Associates, a boutique real estate company specializing in commercial real estate consulting and asset management. He is also the former president of The Rotary Club of Lafayette, a member of the JFK University Alumni Advisory Board, a director at Diablo Regional Arts Association, and a member of the Contra Costa Association of Realtors. dinoriggio.com. —Lauren Bonney
---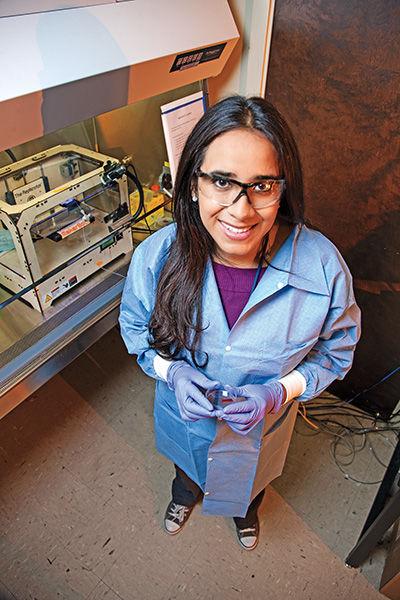 37 Monica Moya
Principal Investigator/research engineer, Lawrence Livermore National Laboratory
Age: 34
Lives: Dublin
Works: Livermore
A principal investigator in biomedical engineering at Lawrence Livermore National Laboratory, Monica Moya leads a 3-D bio-printing project using human cells and biomaterials. The goal of her study is to develop human tissue specimens to be used for drug development and chemical testing instead of testing on animals, a fact that she readily admits sounds "like something out of a sci-fi novel." llnl.gov. —Sara Hare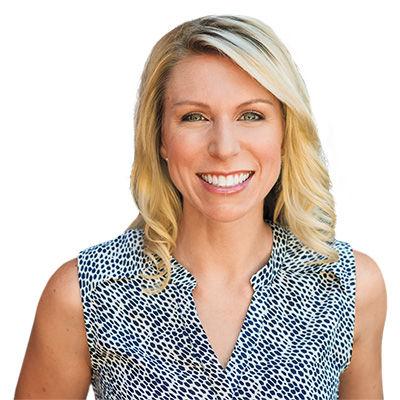 38 Kim Brown
Event Coordinator, Newsmakers Speaker Series, Lesher Center for the Arts
Age: 35
Lives/works: Walnut Creek
As the event coordinator for the Newsmakers Speaker Series, Kim Brown helps produce six to eight programs a season that highlight speakers with diverse backgrounds, ranging from politics and international affairs, to sports and entertainment. Brown has brought such varied speakers as Martin Luther King III and  Australian Prime Minister Julia Gillard to the Lesher Center for the Arts stage. She also volunteers at Tony La Russa's Animal Rescue Foundation and participated in the advocacy team for State Senate Bill 1266, which requires K-12 public schools to stock EpiPens for any potentially life-threatening allergy. lesherspeakerseries.org, arflife.org. —Lauren Bonney
---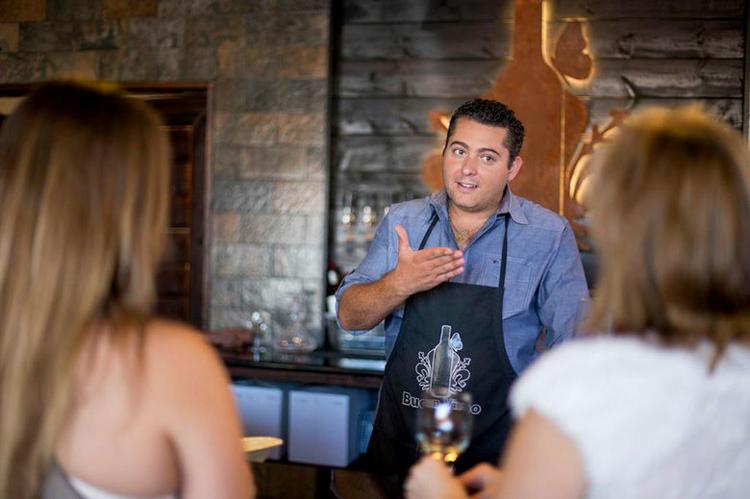 39/40 Dan Batlin & Katie Batlin
Co-Owner/Founder and Director of Marketing/Co-Owner, Buon Vino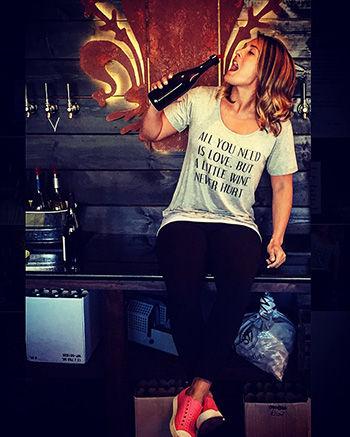 Ages: 31, 26
Live: Moraga, Walnut Creek
Work: Walnut Creek
Inspired by time abroad in Italy, Dan Batlin returned to the United States with an idea—to start a wine shop and tasting room modeled after Italian neighborhood wine shops. He recruited his sister, Katie, who was playing basketball in Australia at the time, to join him in this new venture. Together, the Batlins have created a spot where customers can taste some of the top wines from Napa and Sonoma. buonvinoinc.com. —Lauren Bonney